The Details on Shake Shack's Long-Awaited Vegan Options
Although fast casual dining isn't often made with plant-based customers in mind, Shake Shack does offer a few vegan options.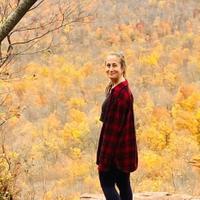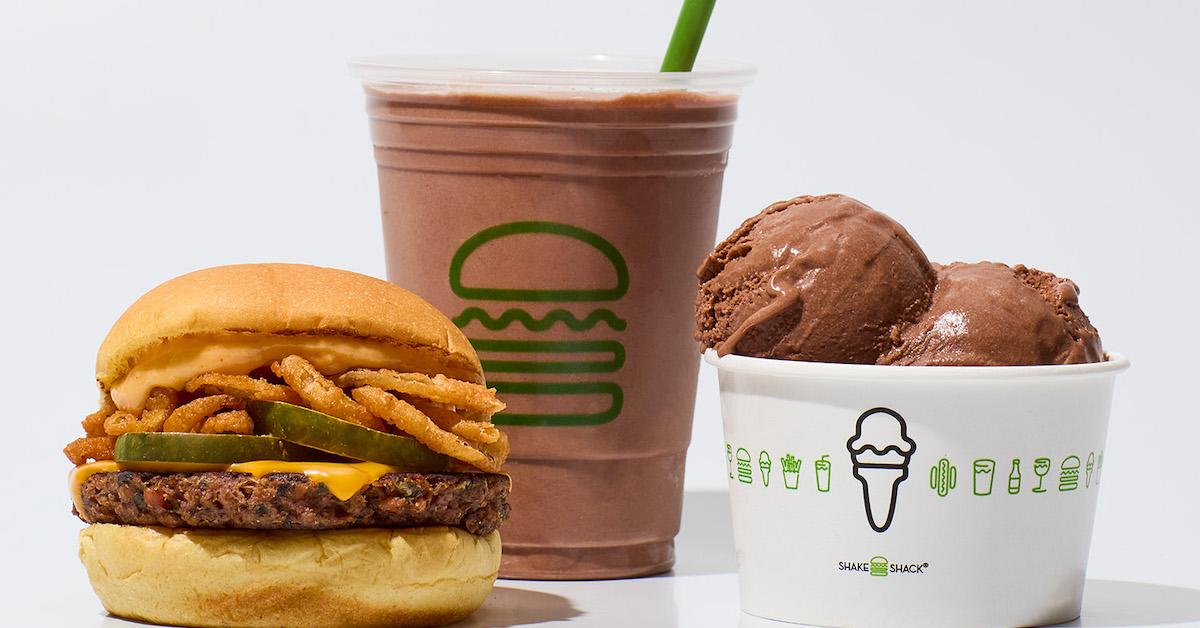 For the last several years, vegans across the nation have eagerly waited for Shake Shack to release fully plant-based menu items, and in May 2023, the NYC-based fast casual establishment finally came through.
After an exciting May 2023 product launch, Shake Shack has several vegan menu items at all U.S. locations. Keep reading to learn about these three offerings!
Article continues below advertisement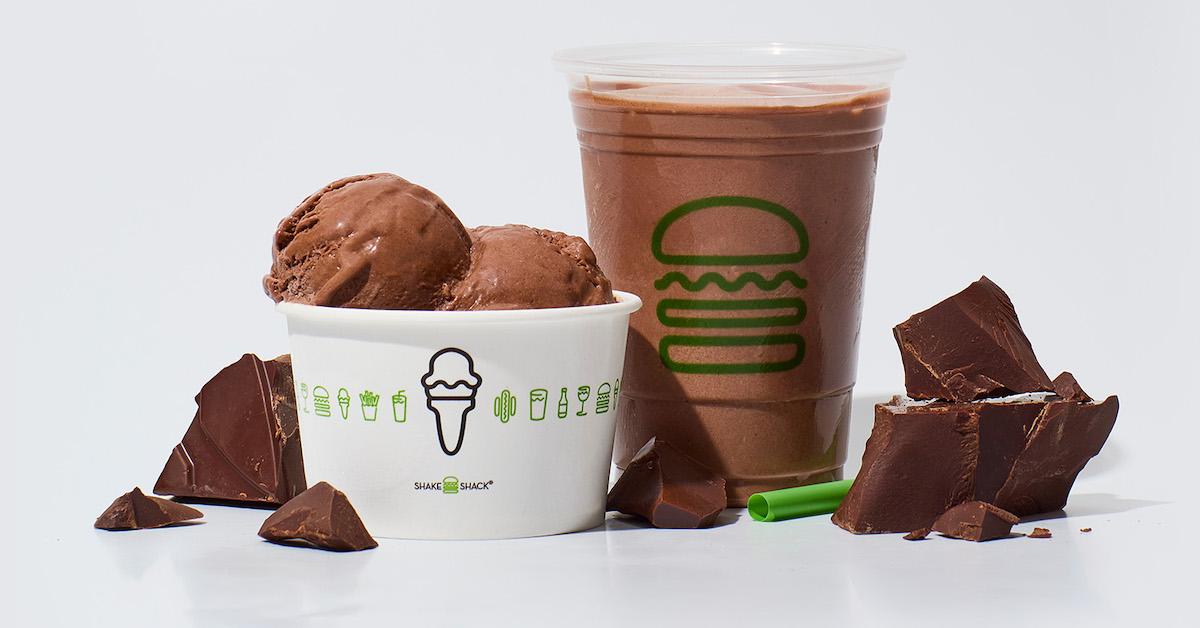 Shake Shack's new Veggie Shack burger can be made vegan — with a few alterations.
Shake Shack's latest addition to the plant-based lineup is the Veggie Shack ($8.29). The burger's vegan patty packs in a tasty selection of veggies and grains, including mushrooms, sweet potatoes, carrots, farro, and quinoa.
Article continues below advertisement
And even though the patty itself is vegan, the ShackSauce, cheese, crispy fried onions, and bun are not. So if you'd like to try a vegan version of the dish, when placing your order, remember to ask for no sauce, no cheese, and no crispy fried onions; also, ask to swap the bun for a lettuce wrap or gluten-free bun.
Additionally, the sandwich comes topped with pickles for some additional vegan crunch... yum.
Jay Livingston, the Chief Marketing Officer of Shake Shack stated that the the restaurant's plant-based options had been tested for a few years in select markets.
"We take a fine-dining approach to culinary innovation and spent five years testing and refining our new Veggie Shack with our culinary team," he said in May 2023.
Article continues below advertisement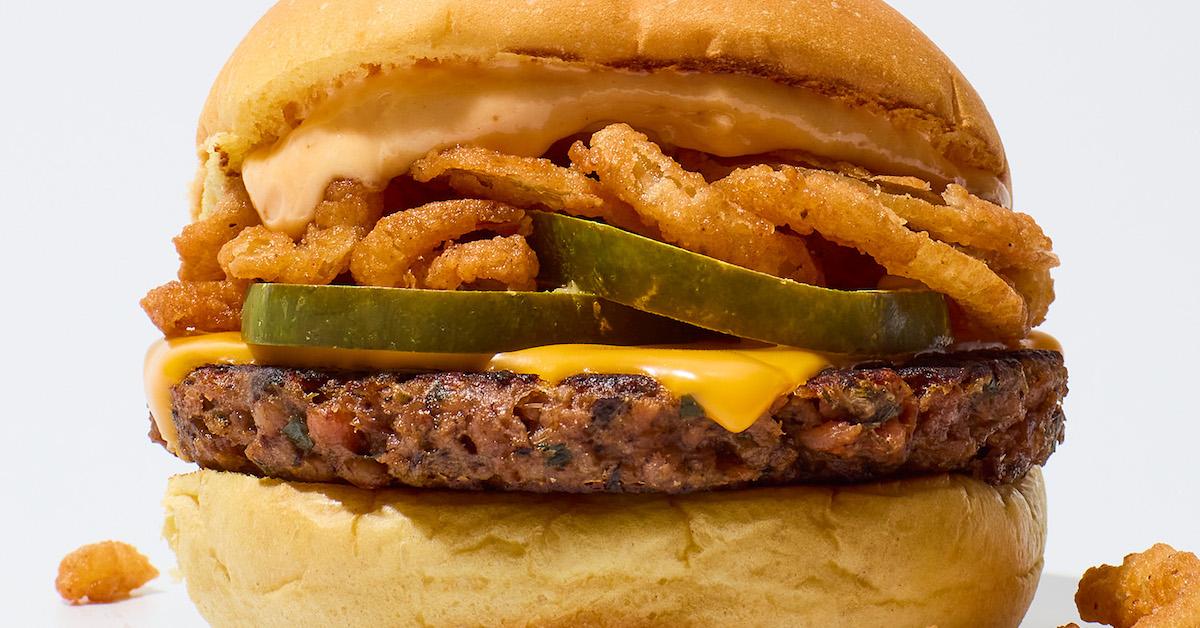 Two of Shake Shack's dessert options are fully vegan.
Next up in the vegan lineup is the Non-Dairy Chocolate Shake ($6.39). This plant-based twist on a frozen custard milkshake is made from AI-designed, pea protein-based NotMilk, from the company NotCo. Supposedly, it's highly reminiscent of the restaurant's traditional milkshake offering.
Article continues below advertisement
And last but not least in Shake Shack's vegan lineup is the Non-Dairy Frozen Custard ($4.69). Its chocolatey flavor and creamy texture makes even the most diehard dairy enthusiasts forget that it's made from a dairy alternative. Like the vegan shake, the custard is also made from NotMilk.
"We're also excited about our new non-dairy items — the Non-Dairy Chocolate Shake and Non-Dairy Chocolate Frozen Custard are made with plant-based milk from food tech leader NotCo," Livingston added. "These impactful additions to our core menu give our guests more options."
Needless to say, we're excited that Shake Shack is providing us with a dairy-free frozen treat.
Article continues below advertisement
For vegetarians, Shake Shack still offers its critically-acclaimed 'Shroom Burger.
Though the Veggie Shack and dairy-free desserts are Shake Shack's first fully vegan offerings, the restaurant has offered a single vegetarian option for a few years now.
That item is known as the 'Shroom Burger. It consists of a portobello mushroom patty that's stuffed with melted muenster and cheddar cheeses, then it's breaded, and finally, deep fried. It's topped with lettuce, tomato, and special sauce, and it's sandwiched between two buns.
Shake Shack's fries are also a safe option for vegans and vegetarians.
The restaurant's crinkle-cut fries, of course, are also totally vegan, unless you're ordering cheese or bacon as toppings.
According to Seed Oil Scout, the restaurant chain exclusively uses soybean, canola oil, and sunflower oil to cook its food items.
This article, originally published on May 2, 2023, has been updated.