These Gluten-Free Pasta Straws Will Brighten Up Your Cocktail, Sustainably (Exclusive)
These gluten-free pasta straws are one of a kind, and a solid alternative to single-use plastic or paper straws.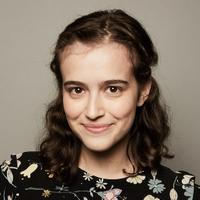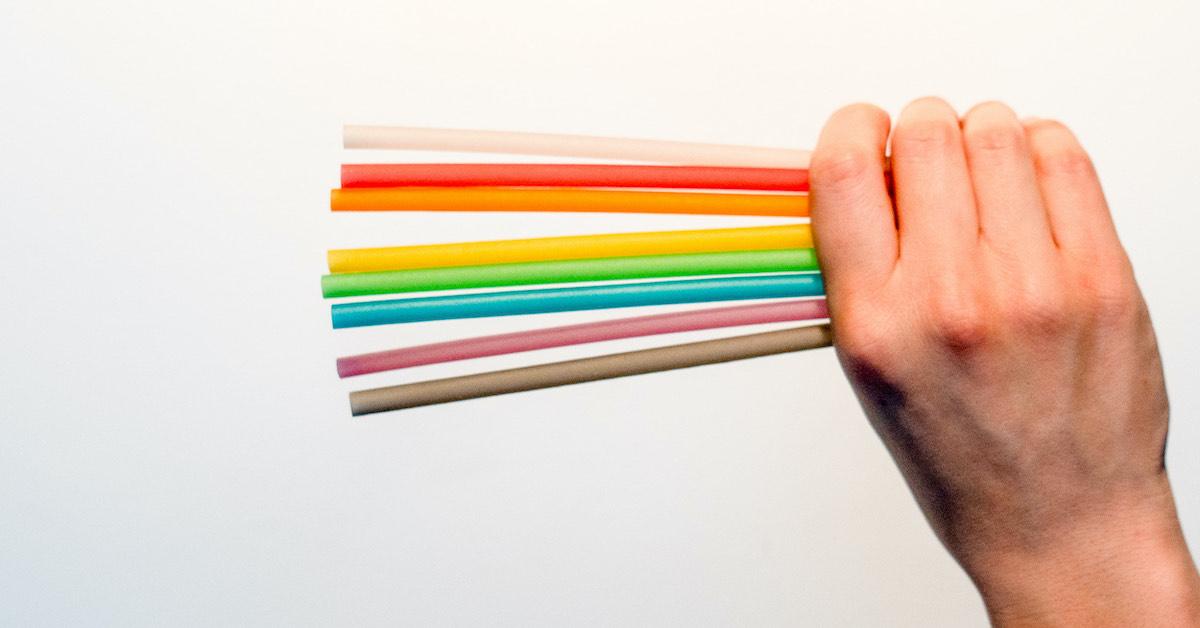 In April 2019, Mayor Bill de Blasio instituted a straw ban in New York City (with a few exceptions). That same month, somewhere across the city, friends Anthony Barresi and Dave Sedacca were wondering why there was still no eco-friendly, functional, single-use straw on the market — eventually leading them to invent gluten-free pasta straws.
Article continues below advertisement
"We were sitting in my apartment one night, we were drinking a couple cocktails, as all good creative stories typically start, and I had paper straws. And we were just fed up with them, because they absolutely suck," Barresi recalls in an exclusive interview with Green Matters.
"I'm Italian, and my family has made pasta as a family tradition for years. So I looked at Dave and said, 'What if we made these out of pasta?' and we just started laughing," he says. "And that was when we had our lightbulb moment."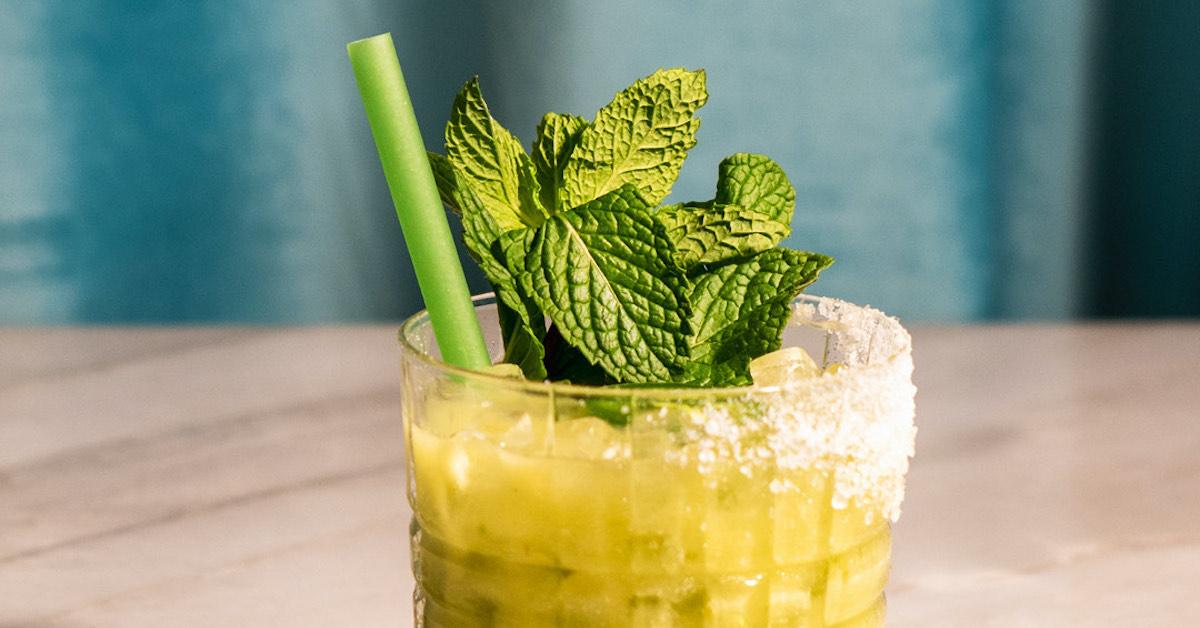 Article continues below advertisement
Pasta Life's gluten-free pasta straws came to life pretty quickly.
Of course, reusable straws — or simply forgoing straws entirely — are more sustainable than single-use straws, no matter what they're made of. But with more and more cities banning straws, there was a need for a single-use straw that was more than just "a better version of the paper straw," Barresi tells us.
"Literally the next day, [Sedacca] came back to my apartment, we took out the pasta machine, and we started pumping out longer versions of rigatoni," Barresi says. Their original prototype contained gluten, but soon after, Barresi and Sedacca decided they wanted to make their pasta straws gluten free (as well as vegan), so that more people could use them.
Article continues below advertisement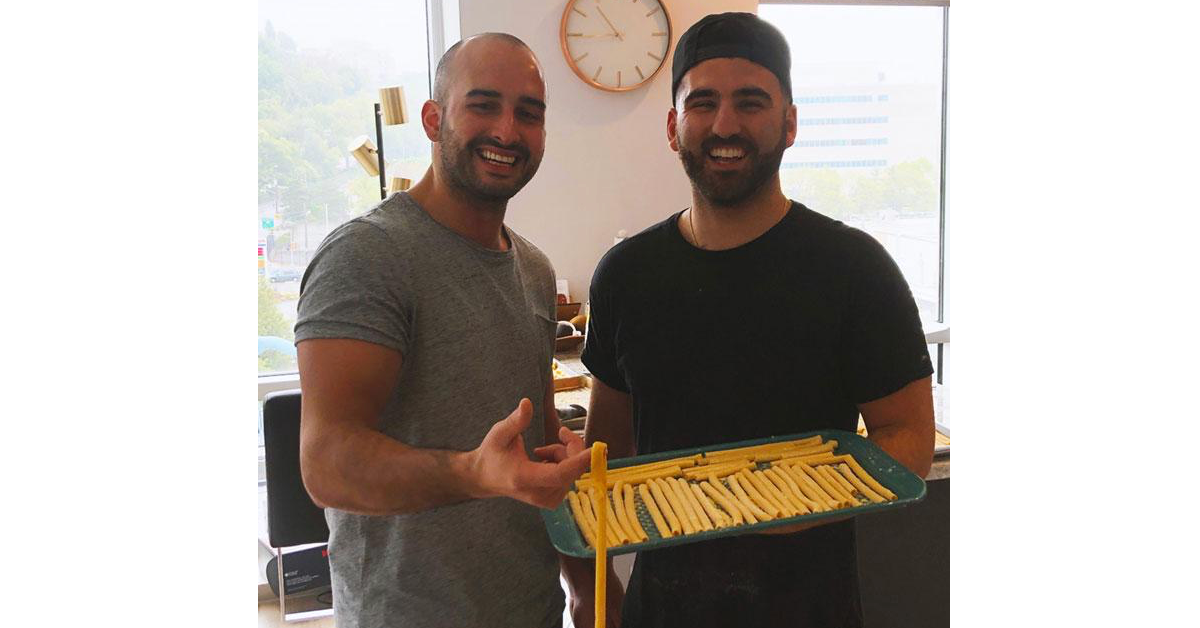 They started making straws out of rice flour (along with tapioca starch), which is not only an uncommon allergy, but also helped the straw stand up better to liquids, making it last longer than a gluten pasta straw or paper straw.
In September 2019, just five months after their original aha moment, Barresi and Sedacca officially launched their company, Pasta Life.
Article continues below advertisement
Pasta Life now sells its taste-free straws in eight colors, each of which is dyed naturally with plants — katuk is used to make green, turmeric to make yellow, carrot for orange, beetroot for pink, magenta leaves for magenta, black sesame for grey, butterfly pea flower for blue, and no dye is used to make the white straws — available online via the company's website, Amazon, and Walmart. They come packaged in a recyclable cardboard box, and can optionally be purchased individually wrapped in recyclable paper.
Pasta Life's straws are produced at a factory in Southeast Asia, and the rice is grown nearby, meaning they have to travel quite the distance to get to the U.S. The founders declined to share any details about the factory where their straws are produced.
Article continues below advertisement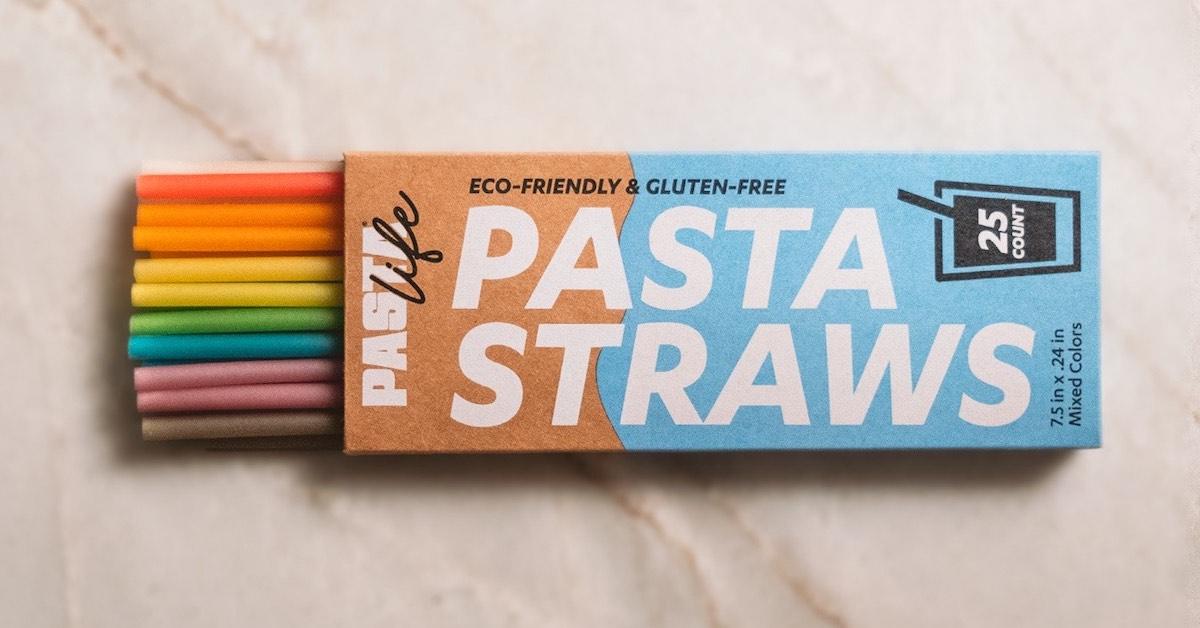 How to dispose of pasta straws
When asked about the most sustainable way to dispose of Pasta Life straws after use, Barresi immediately tells us, "You can eat it."
"From an FDA standpoint, we say it's a drinking device," Sedacca adds. "However, it is edible at the end of the day."
That's right — whether it's the soggy part that's been sitting in your drink for an hour or the top crunchy part, it's technically edible, and both founders eat every Pasta Life straw they use. The Pasta Life straws are also completely compostable.
Article continues below advertisement
Why straws?
Over the past few years, the whole straw conversation has become pretty saturated (no pun intended). Numerous alternatives to single-use plastic straws have emerged, including reusable versions (like stainless steel, glass, bamboo and silicone), as well as single-use versions that are more practical for restaurants and bars (like paper or bioplastic).
But at the same time, many have called out the anti-straw movement for being ableist against those who require plastic straws to drink; additionally, many environmentalists have criticized straw bans as low-hanging fruit, because single-use plastic straws are such a small part of the single-use plastic crisis. (In fact, most ocean plastic comes from the fishing industry.)
Article continues below advertisement
So with all that dominating the straw conversation, why build their business around straws? "Straws are a stepping stone for us. This is something that got us our aha moment and we've been able to build community around that," Sedacca says.
"Pasta is family to us. Pasta is what brings people together," Barresi says. "So if we can start the conversation around straws and tackle that first, build that sense of community, and then go on to other sustainability issues ... that's extremely important to us."
Article continues below advertisement
Pasta Life is already developing cutlery made from pasta, and the company hopes to create things like plates and cups in the future. "We didn't name our company 'Pasta Straws' because we just wanted to be a straw brand. We called it Pasta Life, because it's more of a lifestyle," Barresi explains.
In addition to expanding its product offerings, Pasta Life has partnered with nonprofit organization Oceanic Global to organize beach cleanups (something that the company had planned to start much sooner, but things were delayed due to the coronavirus pandemic). Their first cleanup event will take place in Montauk on July 17, 2021.