"My Armpits Have Never Smelt so Fresh" — This Household Item Apparently Kills Body Odor
An easy home hack uses rubbing alcohol to eliminate body odor. Here's how it can work, plus a few cautions about when not to use rubbing alcohol.
We all need ways to reduce or eliminate body odor on a daily basis, right? And using natural deodorant is definitely preferable to one that's packed with toxic ingredients. But one woman has gone to TikTok to share her experience with trying a common household ingredient on her armpits to deal with unpleasant smells.
Article continues below advertisement
The ingredient in question? Rubbing alcohol.
But can this hack really work? Here's what she said in her TikTok about using rubbing alcohol on her underarms, and what the experts say about using rubbing alcohol for body odor.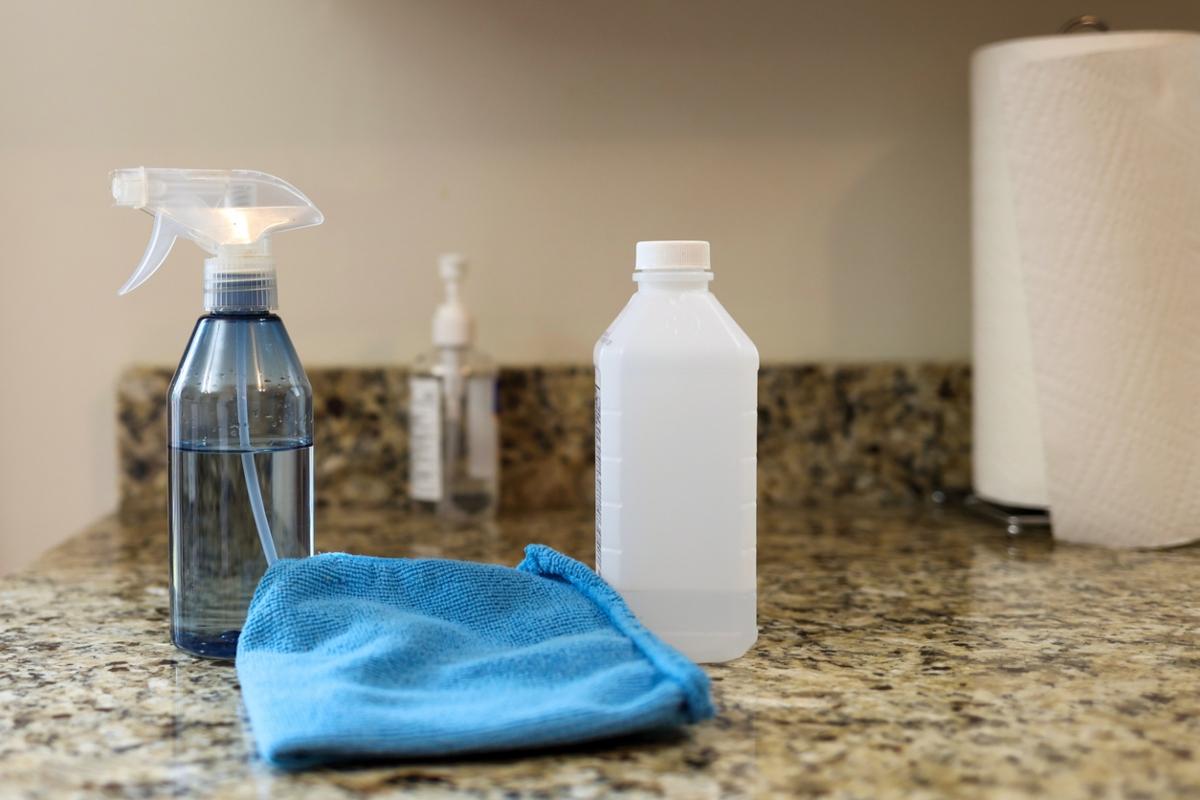 Article continues below advertisement
A TikTok creator claims that spraying rubbing alcohol on her armpits completely destroyed her body odor.
According to @Kylichoi, or Kylimomma, a TikTok creator, rubbing alcohol swiped over her armpits made an immediate difference and wiped out her body odor. She shared the TikTok video explaining that she got this hack from someone else on TikTok, and just had to try it for herself. The tip is extremely simple: after cleansing and drying your armpits, put isopropyl alcohol on a cotton pad and apply it to the armpits.
In her video, Kylimomma explained that normally after she showers, she tends to notice a residue and an odor under her arms, and she was unsure whether that was from deodorant or something else. She said, "I can never get rid of that smell." So, she grabbed a bottle of 91 percent isopropyl alcohol and tried the hack for herself.
Article continues below advertisement
What she reported back to viewers was this: "Guess what? It worked. I am on day two of not showering and my armpits have never smelled so fresh and clean; it is crazy." Even her mother commented on how good she smelled.
Unfortunately, a large number of commenters focused on the fact that she said she'd gone without a shower for two days, even hinting that the smell was due to uncleanliness.
One said, "You lost me at day 2 of not showering." Another wrote, "Not showering for 2 days is insane."
However, one responded to the creator's point about feeling extra smelly due to breastfeeding: "So we do smell more when we breastfeed!!! Omg I thought it was just me."
Several commenters suggested using other household products — like glycolic acid or witch hazel — for armpit smells.
Article continues below advertisement
Can rubbing alcohol really kill body odor on armpits?
Well, this TikToker is not wrong about the rubbing alcohol. Per Medical News Today, isopropyl alcohol used on the armpits can indeed kill bacteria that leads to body odor. It's important to avoid applying rubbing alcohol immediately after shaving, though. You don't want to risk hurting yourself with alcohol in case of nicks and cuts, so give it some time to make sure the alcohol won't irritate your skin.
Remember that in this video, @Kylichoi said she used 91 percent isopropyl alcohol. According to Healthline, rubbing alcohol can be an effective deodorant substitution, but using a formulation with 70 percent alcohol may be gentler on your skin. The outlet also suggests adding a bit of essential oil with a pleasing scent to the alcohol if you wish.