How to Turn Baby Wipes Into Sanitizing Wipes
Learn how you can make your own sanitizing wipes from conventional baby wipes!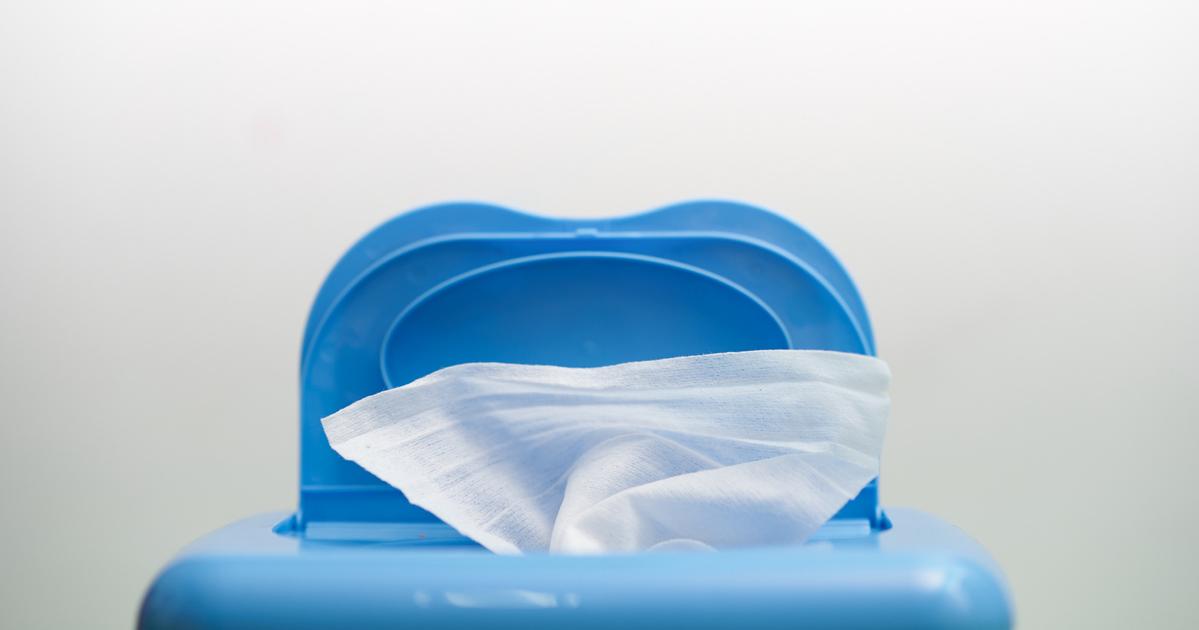 The coronavirus pandemic has certainly made a Susie Homemaker out of all of us — at least in the way that most of us are learning how to be as resourceful as possible in these difficult times. When the shelves are empty of Purell, we can know we can make our own DIY hand sanitizer at home with the help of an Aloe Vera plant. Similarly, since the sanitizing wipes tend to be out of stock a lot too, we might as well learn how to repurpose baby wipes into effective disinfectant wipes.
Article continues below advertisement
The shelves at the local grocery store might still be bare when it comes to cleaning agents, but if you have an extra container of baby wipes laying around, you can totally make this work. You'll only need two other ingredients besides the wipes: alcohol and an essential oil with antimicrobial properties like peppermint, tea tree, cedarwood, lavender, eucalyptus, lemongrass, or lemon.
In fact, making your own sanitizing wipes at home might be the best-case scenario — for both your health and the planet's. Clorox wipes — and most other kinds of wipes, too — can't be flushed down the toilet like many people think. These wipes might appear flushable and you might believe them to biodegrade once in the plumbing, but they don't. In fact, they can cause big issues for your pipes… And even your local sewage system.
Article continues below advertisement
But before we get into transforming your baby wipes into sanitizing wipes that effectively disinfect your home and prevent the spread of coronavirus droplets and other dangerous germs, it's important to note that there is a fundamental difference between cleaning and sanitizing. In fact, even if you think you've been cleaning up a storm, your home might not be as safe from germs as you may think. But as long as you're sanitizing in addition to cleaning, you should be in good shape.
Keep reading for how to turn baby wipes into sanitizing wipes that effectively disinfect.
What is the difference between cleaning and sanitizing?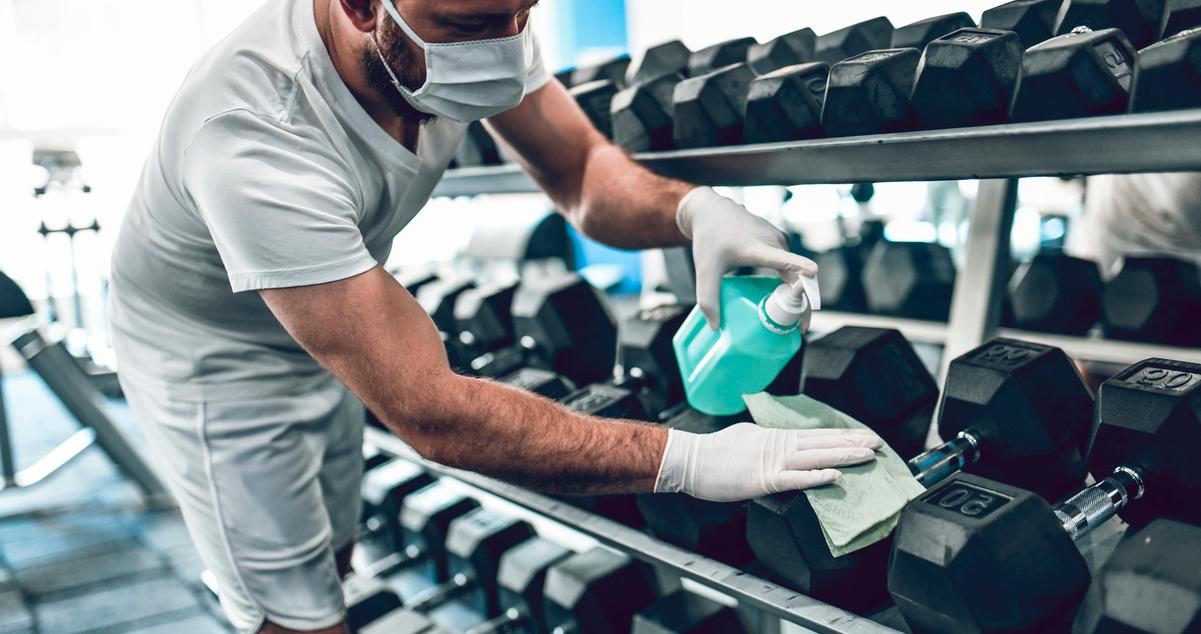 Cleaning is more of a blanket term for the surface-level removal of dirt, grime, and grease, whereas disinfecting, or sanitizing, refers to using an antimicrobial agent to kill off harmful microorganisms and germs that can make you sick. Disinfecting does both — not only ridding your home of germs, but also the unwanted dirt and grime.
Article continues below advertisement
Now that the differences between cleaning and sanitizing are clear, you might be wondering what the difference is in ingredients. What makes sanitizing wipes sanitize versus just cleaning wipes? Well, you can clean your home with water, liquid dish soap, and a few drops of essential oil. And while some essential oils do contain antimicrobial properties, you'll need to use a stronger antimicrobial agent — like Isopropyl alcohol, for example — to really qualify your wipes as disinfecting. So, the short answer is that rubbing alcohol is what turns your wipes from cleaning wipes to disinfecting wipes.
What's in a baby wipe?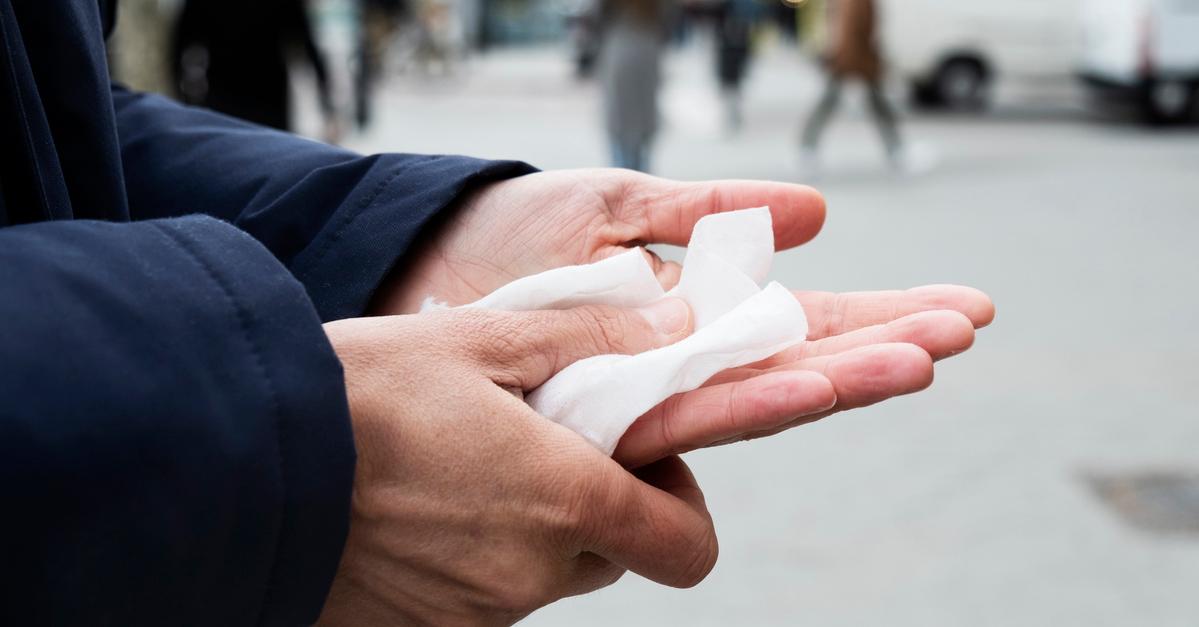 According to the Food and Drug Administration (FDA), most wipes are made of materials like polyester, polypropylene, cotton, wood pulp, or rayon fibers that have been formulated into sheets. Wipes might also contain ingredients like fragrance, additives and preservatives that prevent the growth of bacteria, and, according to How Products Are Made, mild detergents with moisturizing agents like propylene glycol and glycerine, amphoteric surfactants, sodium amphoacetate, and coco phosphatidyl PG-dimonium chloride. Baby wipes might also contain parabens such as methyl and propyl paraben, additives that stop bacteria and mold growth.
Article continues below advertisement
How to turn baby wipes into sanitizing wipes: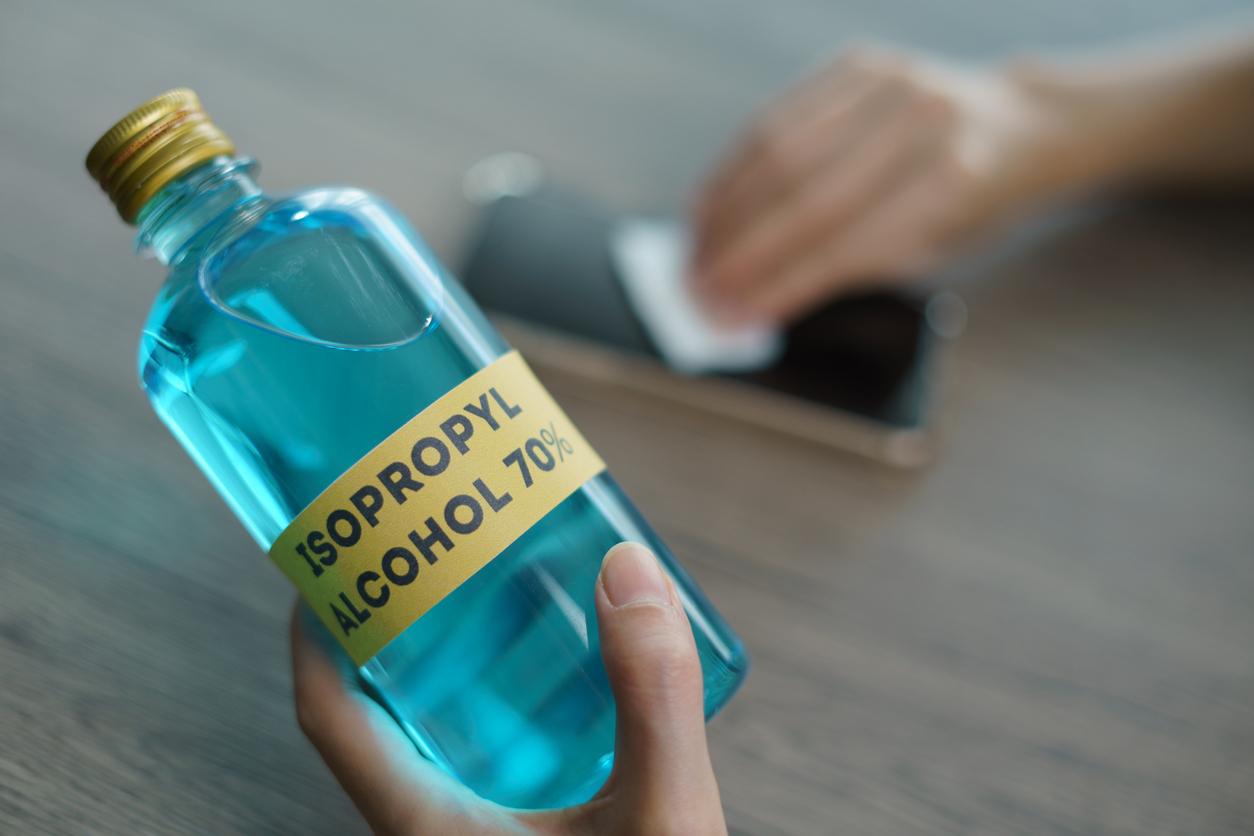 On their own, baby wipes cannot be used to sanitize a home. However, they work wonders for cleaning off baby bottoms, cleaning hands, and you can even get away with running them across your kitchen table or countertops. But remember: They'll only clean the surface grime, not potential germs.
By adding rubbing alcohol to your baby wipes, you can, however, turn them into effective sanitizing wipes. To do this, pour ½ bottle of rubbing alcohol — it should be at least 70 percent Isopropyl alcohol to achieve the best, safest, and most effective results — into a container of baby wipes. Because the smell might be strong, you can add 10 drops of your favorite essential oil. Once the baby wipes have soaked for an hour or so, you can use them to disinfect your home.
The best way to prevent contracting or spreading coronavirus is with thorough hand washing and social distancing. If you feel you may be experiencing symptoms of coronavirus, which include persistent cough (usually dry), fever, shortness of breath, and fatigue, please call your doctor before going to get tested. For comprehensive resources and updates, visit the CDC website. If you are experiencing anxiety about the virus, seek out mental health support from your provider or visit NAMI.org.