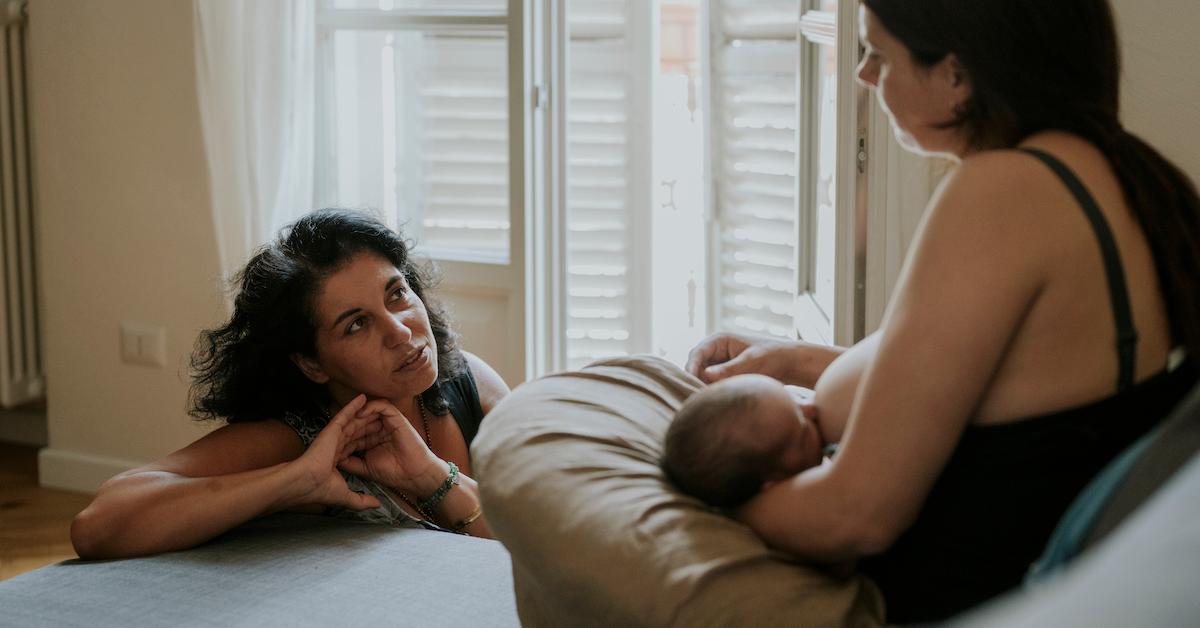 AAP's New Guidelines Suggest Breastfeeding for Two Years "Or Beyond"
Amidst the baby formula shortage and the Supreme Court overturning Roe v. Wade, U.S. parents and caregivers suddenly have yet another curveball to contend with. The American Academy of Pediatrics has just issued new breastfeeding guidelines, which recommends that new parents breastfeed their babies for up to two years, instead of one year.
Article continues below advertisement
Breastfeeding can provide a number of benefits to both babies and parents, but it can also present a number of physical, mental, logistic, and financial barriers and challenges. Here's a look into the new guidelines, as well as the organization's plans for helping parents follow them.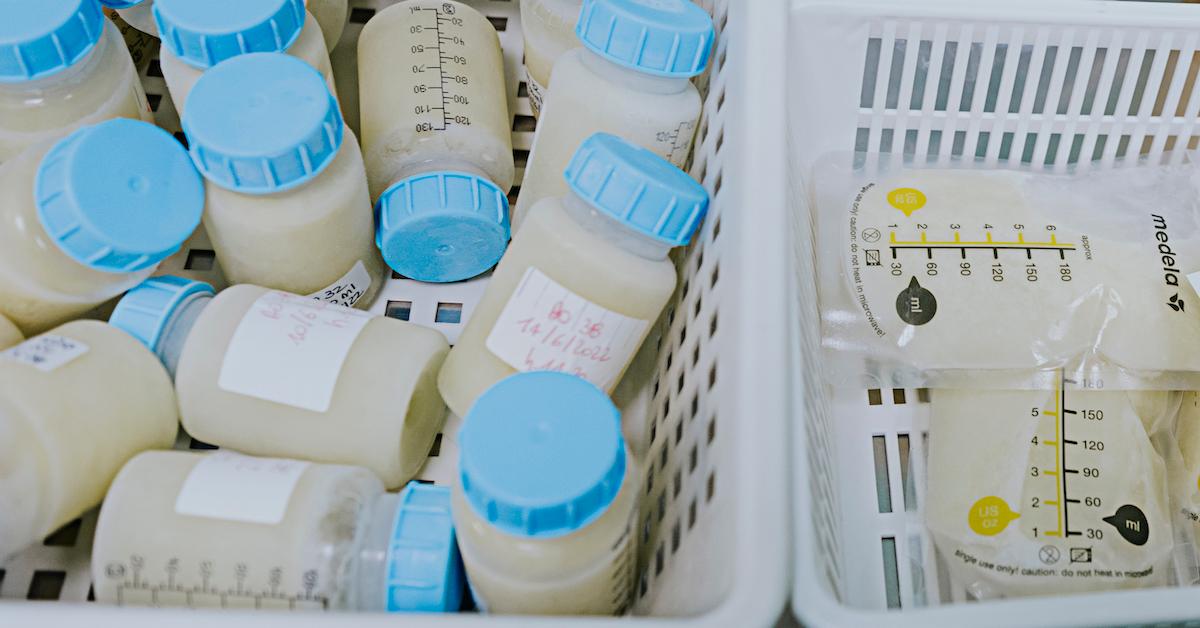 Article continues below advertisement
The American Academy of Pediatrics issued new breastfeeding guidelines in 2022.
The American Academy of Pediatrics (AAP) is an organization made up of 67,000 pediatricians committed to improving the health of children, ranging from newborns to young adults.
In the organization's new recommendations, published on June 27, 2022, it maintains the same advice regarding exclusive breastfeeding, suggesting that parents exclusively breastfeed babies until they are about 6 months of age, at which point foods can be introduced.
Article continues below advertisement
But now, the AAP recommends parents continue breastfeeding "as long as mutually desired by mother and child," or at least until the child reaches 2 years of age — "or beyond." Previously, the AAP only recommended breastfeeding until the child reaches 1 year of age, but the organization's new guidelines align with those of the World Health Organization (WHO).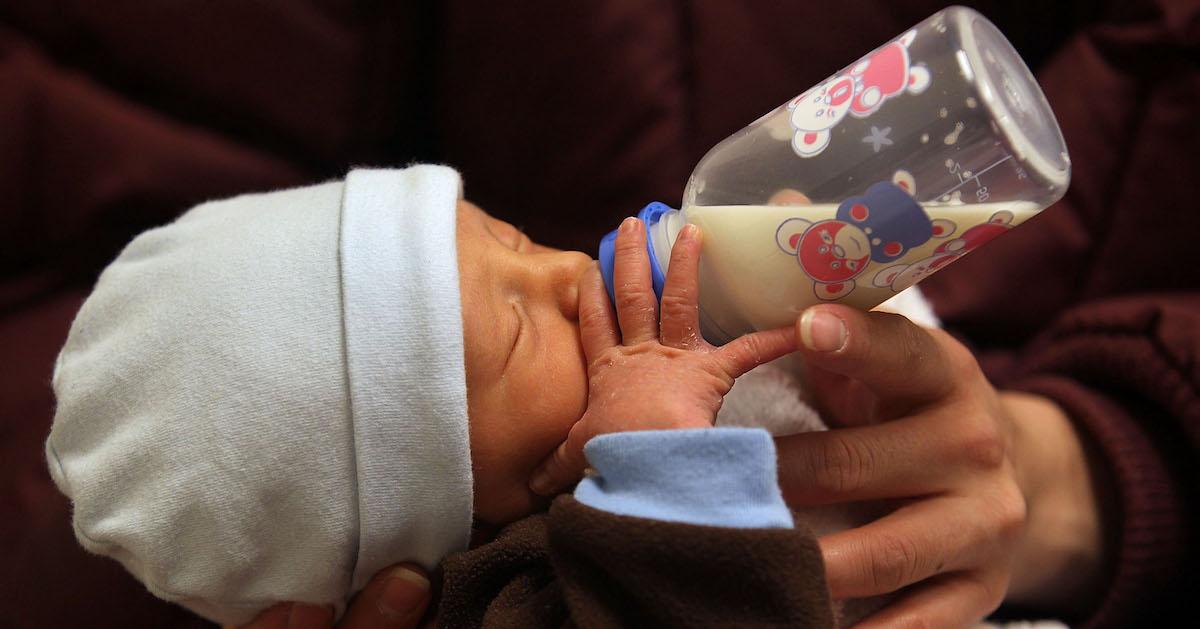 Article continues below advertisement
The AAP noted that research proving the benefits of breastfeeding in both babies and parents informed its new recommendations. For babies, benefits include lower rates of obesity, ear infections, lower respiratory tract infections, diarrhea, and SIDS; for the breastfeeding parent, long-term breastfeeding can help protect the body from breast cancer, ovarian cancer, diabetes, and high blood pressure, as per the AAP.
"Human milk is all a baby needs for the first six months of life," physician Dr. Joan Younger Meek, lead author of the AAP's new reports, said in a statement. "Breast milk is unique in its nutrients and protective effects, and really quite remarkable when you look at what it does for a child's developing immune system."
But breastfeeding isn't always that simple.
Article continues below advertisement
The AAP wants doctors and hospitals to help support breastfeeding.
In addition to telling parents to breastfeed their children for up to two years, the AAP is also telling pediatricians, hospital staff, policymakers, and employers to do more to support breastfeeding and pumping breast milk.
Article continues below advertisement
"The AAP views breastfeeding as a public health imperative and also as an equity issue," said Dr. Lawrence Noble, co-author of the AAP's new statement and report. "Pediatricians and other medical professionals can help mothers meet their intended goals for breastfeeding and provide care that is inclusive, equitable, and culturally sensitive."
The organization is recommending that hospitals and maternity centers ramp up services to help people who just gave birth breastfeed successfully, and that doctors educate new parents on breastfeeding.
Article continues below advertisement
Interestingly, the AAP is also recommending that hospitals stop distributing free formula as a way to encourage breastfeeding. This guideline could prove to be controversial — there are some parents who have all the motivation in the world to breastfeed their babies, but a variety of limitations may get in the way, requiring them to use formula.
Additionally, for parents or caregivers who adopt or foster children, breastfeeding is typically not an option. No parent should be shamed for formula feeding. As the saying goes, fed is best.
Article continues below advertisement
The AAP also wants lawmakers to support new breastfeeding guidelines.
The AAP is also recommending that the government enact more policies to protect breastfeeding, which would in turn help improve the health of nursing parents and babies. Policy suggestions include:
Universal paid maternity leave

Allowing parents to breastfeed in public

Requiring insurance companies to cover breast pumps and lactation consultants

Requiring workplaces to offer child care and lactation rooms on the premises, as well as allowing pumping parents to take breaks to express milk.
In light of Roe v. Wade being overturned, people in states that have already made abortions illegal are going to suffer, and those who cannot afford to travel across state lines for a safe abortion will wind up giving birth to babies they did not want. With so many lawmakers claiming to be "pro-life" amidst Roe v. Wade being overturned, right now would be a logical time for them to sign new policies into law that would help support new parents in their breastfeeding journeys.