How to Make Your Own Dryer Sheets and Balls: Eco-Friendly, Vegan, and Reusable
Dryer sheets are meant to be a quick and easy way to make our laundry that much better but how much harm do they cause the environment?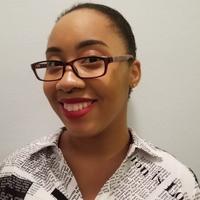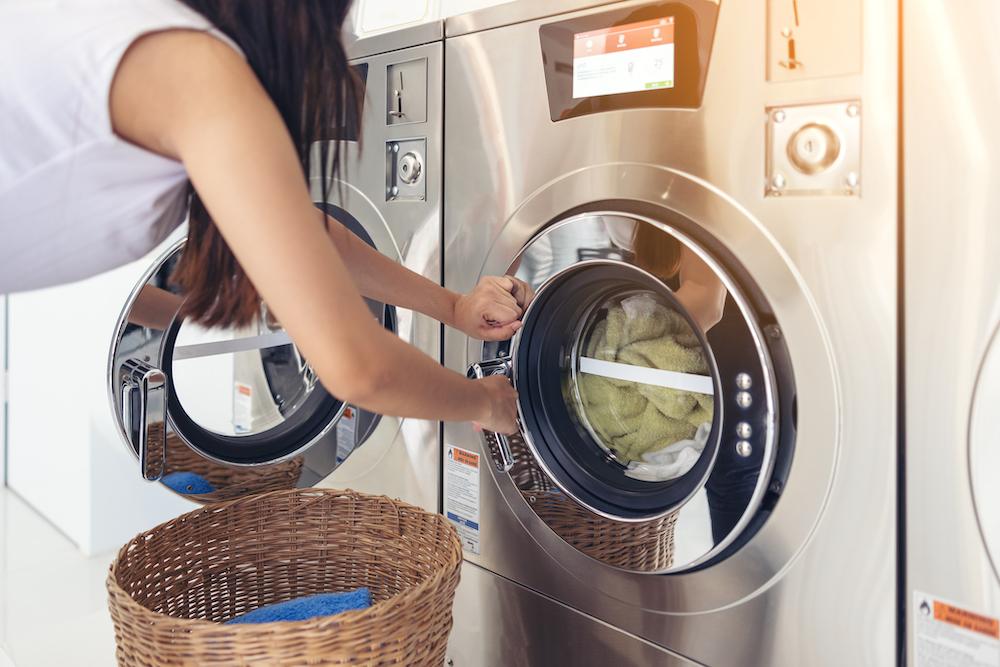 Article continues below advertisement
It turns out there's a lot that goes into this product that you might not want in your home.
Are dryer sheets bad for the environment?
Yes, dryer sheets are bad for the environment. The Environmental Working Group (EWG) states that dryer sheets have all kinds of chemicals in them that are dangerous to the world around you both inside and outside of your home. Once the sheets are activated, these chemicals make a home for themselves in the air and you're breathing it all in.
Article continues below advertisement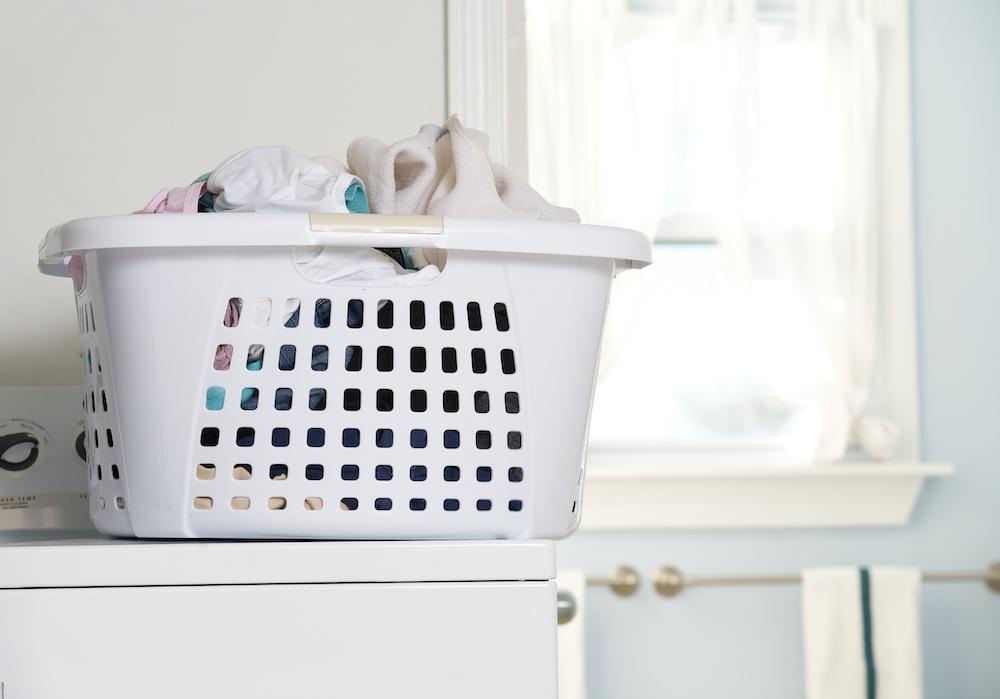 In addition, the EWG's senior research and database analyst Samara Geller spoke to Apartment Therapy, and explained that dryer sheets and other fabric softeners leave a coating on clothing made up of chemicals called quaternary ammonium compounds (QACs). These have been linked to all kinds of health concerns including burning eyes, rashes, asthma, and more, according to Mount Sinai.
Article continues below advertisement
Unfortunately, this coating on the clothes gets worse. It makes towels less absorbent and that's pretty much their entire job. Think of the Pandas points out that the coating is also all over the inside of your dryer and can make it work less efficiently. This means you will have to spend more time (and money) drying your clothes.
Article continues below advertisement
Plus, dryer sheets are typically made from polyester, which is derived from petroleum, a major fossil fuel. Dryer sheets are single-use, and must be thrown in the trash after just one cycle in the dryer, leading to immense waste.
To make it worse, dryer balls aren't much better. They are typically made of wool which, while being a natural fabric, is a very cruel and high-emission material, since they require the breeding of sheep.
Article continues below advertisement
Are there eco-friendly dryer sheets on the market?
Luckily, there are some eco-friendly dryer sheets on the market. The company ATTITUDE has reusable dyer sheets that don't have any of the harsh chemicals seen in more mainstream options. You can use one for up to 300 loads of laundry.
You can also avoid sheets altogether and add 1/4 cup of baking soda to each load. There's even a way to DIY dryer sheets using vinegar.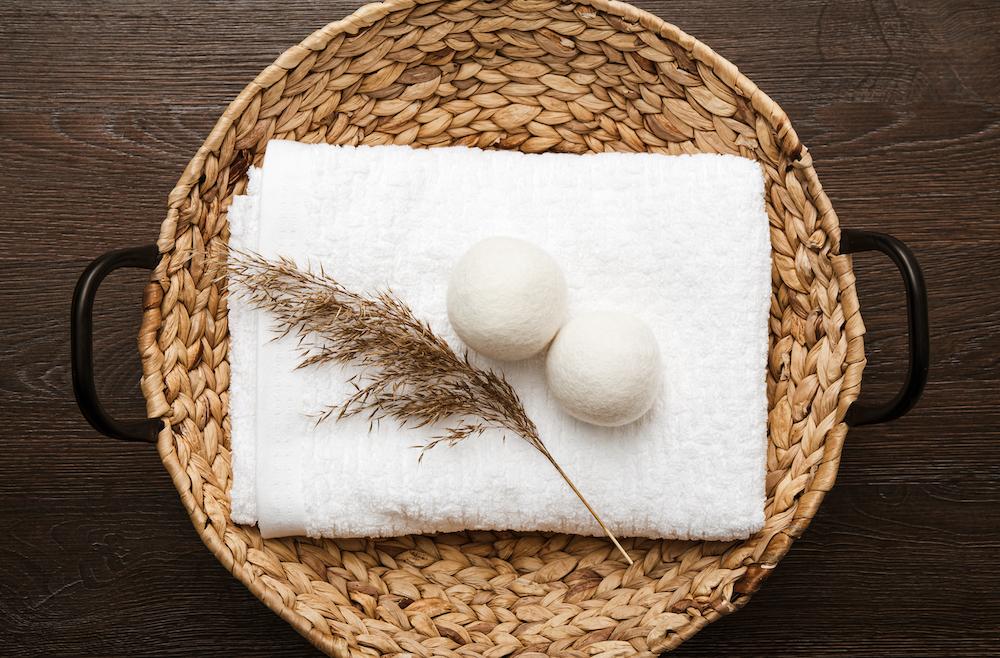 Article continues below advertisement
You can also make DIY, zero-waste dryer sheets.
To make these DIY dryer sheets according to The Spruce, you need the following:
Any essential oil you'd like
1/2 cup of vinegar
Multiple pieces of cloth
A glass jar with an air-tight seal
To start off, fold all your cloth and place them into the jar. It doesn't really matter how you do this, but placing them neatly should help the vinegar and oil coat the cloth more evenly.
Then, mix the vinegar with 6 to 8 drops of the essential oil. The smell of the oil will be left behind on your clothes, not the vinegar scent. Add enough of this mixture to the jar so that your cloth is damp but The Spruce points out the fabric shouldn't be soaked in it.
Now, you have your own dryer sheets. When you want to use one, just take one out of your jar and ring it out before you throw it in your dryer.
Article continues below advertisement
Or, make your own vegan dryer balls from old socks.
Another option is making your own dryer balls from socks — this is also the perfect way to put your orphaned socks to good use!
According to GMD Boutique, to make dryer balls, all you'll need to do is put the essential oils of your choice in an old sock, and tightly roll up the sock to form a ball; then, add essential oils into another sock, place the first sock inside the second sock, and cuff it over itself a few times to form a larger ball. Repeat with a third and fourth sock, if needed. Just make sure to roll the socks as tight as possible.
Or, if you'd prefer your dryer balls to be unscented, feel free to omit the essential oils.
GMD Boutique states that doing this can shorten drying time by 10 to 25 percent.