"I want real, organically-grown, beautiful, natural weed with absolutely no additives in it," Lex Corwin tells Green Matters.
These days, finding cannabis with those qualities is getting easier. But in 2016, it wasn't so easy, and it led Corwin to founding Stone Road, a cannabis brand with its own regenerative and biodynamic cannabis farm in Northern California.
Article continues below advertisement
Green Matters recently caught up with Corwin to learn more about his journey from teenage pothead to adult pot purveyor, as well as how he built Stone Road to be an environmentally-sustainable marijuana company in a fairly environmentally-unsustainable industry.
Stone Road is trying to bring eco-friendly cannabis to the masses.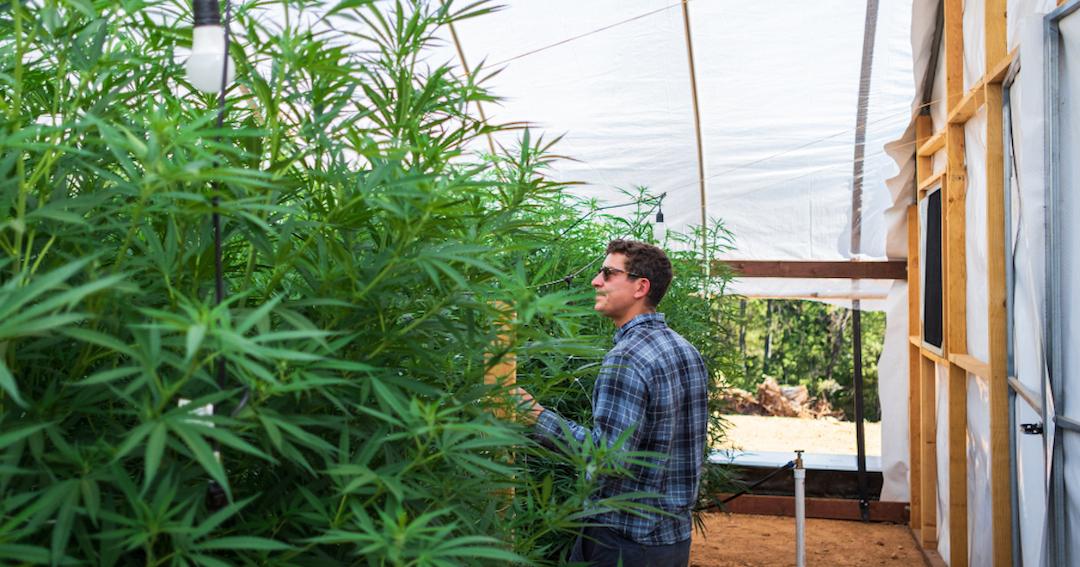 Like any other crop, growing cannabis has an impact on the environment, as it typically requires a lot of land, water, electricity, and other resources.
But since its founding in 2016, Stone Road has been doing things differently on its farm. Located in Nevada City, Calif., the farm features just a half an acre's worth of greenhouses on a rural 57-acre area of land, meaning the land is 99 percent "wild and untamed."
Article continues below advertisement
Corwin's farm is also regenerative, meaning the farm works to improve the land and soil's health, as well as tries "to decrease the amount of outside inputs you need to bring your crop to fruition."
This means Stone Road uses solar energy, composts its own waste, sources all of its water straight from an artesian well, and uses living soil to create mini ecosystems that encourage healthy plant growth and naturally keep pests away.
Article continues below advertisement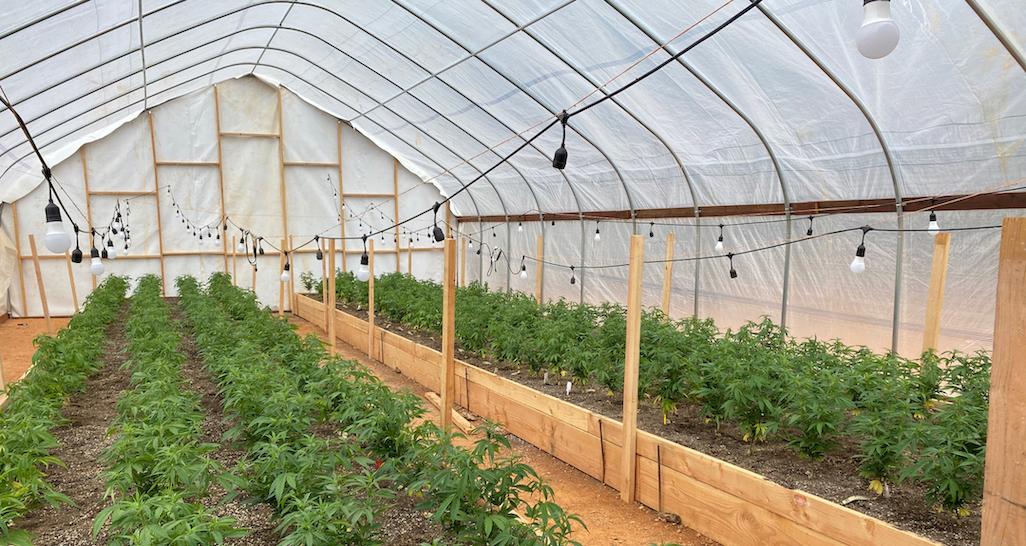 The brand also works to make its packaging as "sustainable as possible," Corwin tells us. As of publication, Stone Road's boxes are made from cardboard and 99 percent plastic-free; and the company is "soon moving to 100 percent plastic-free tins."
"A brand is a reflection of the person who started it," Corwin says. "I'm making a product that I myself use and would use as a consumer. Ultimately, a good brand is just like a reflection of the organization's value system."
Article continues below advertisement
Below is our Q&A with Lex Corwin, founder of Stone Road.
This interview has been lightly edited and condensed for length and clarity.
GREEN MATTERS: What inspired you to start a company in your industry, and how did you get started?
LEX CORWIN: I was always really into agriculture, and I went to a farm school for my junior year of high school. It was a working farm in rural Vermont. That kind of piqued my interest.
I was a really big pothead — slash, still am — so as soon as I came back from that program, I ordered 10 seeds from Amsterdam and started growing on my neighbor's property in Connecticut, on Stone Road — where the name comes from. And I just never looked back.
Article continues below advertisement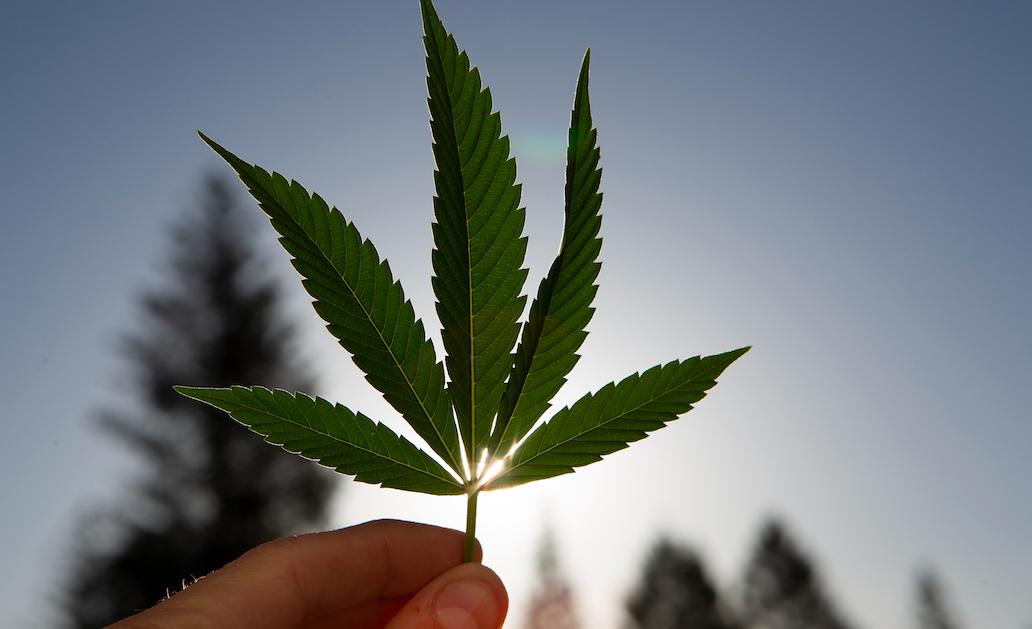 GM: And how did that lead you to found Stone Road at 23?
LC: When I grew cannabis on my neighbor's property, I was 16. I was in high school. The weed was so bad, and I was left with one plant, and I had an ounce of un-smokeable Connecticut weed.
So, I bought an ounce of good weed and an ounce of tobacco and rolled Stone Road spliffs and sold them to my friends in high school. And then I went to school in Portland, Oregon, just immersed myself in the industry. And then I started the brand when I was 23, while working for another company, and we've been rocking ever since.
Article continues below advertisement
GM: What are some challenges you've faced in building the business?
LC: Everything that could have kind of gone wrong has gone wrong, from bad business partners — one suing to one robbing me during the first six months of business — to having almost a million dollars of products fail because we got rolling papers that had been tainted in Bangladesh in storage.
Wildfires have gotten really close to the property, and pests and bugs and blights and hail storms, you name it.
And there's a big issue in California right now with retailers not paying. We're a medium sized brand, and we're holding almost a million dollars in outstanding AR (accounts receivable), and we could really use that money. It's a prohibitively large amount of money that we're chasing after. That's a major challenge.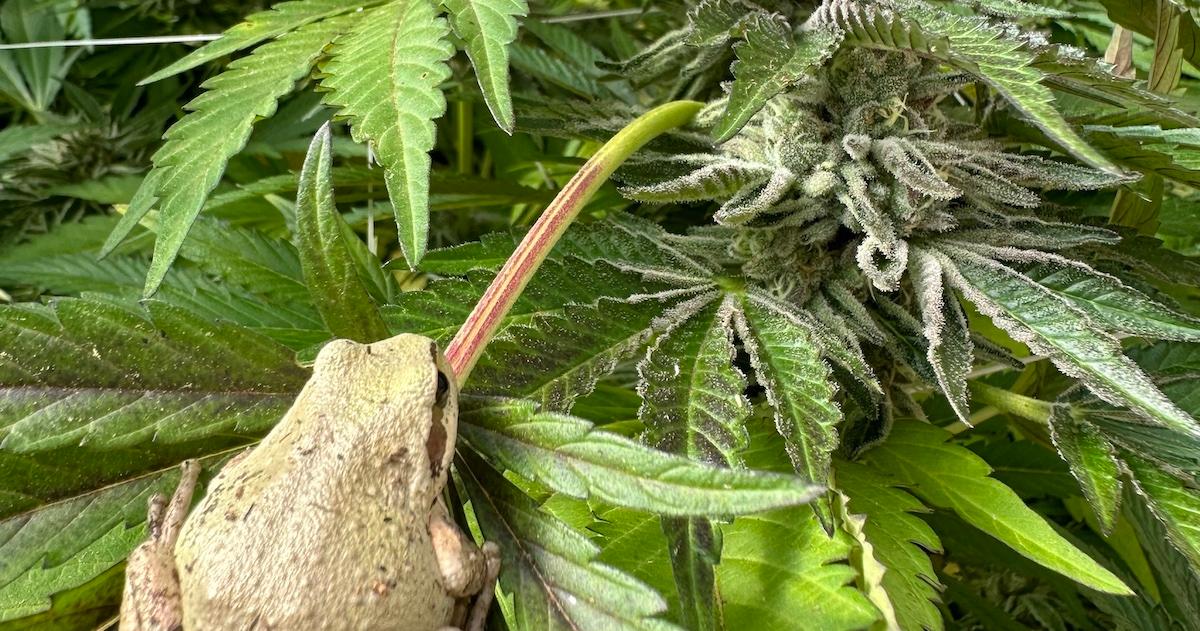 Article continues below advertisement
GM: How do you stay motivated and continue to innovate?
LC: I love what I do. And I get up every day excited to do my job, and do a really good job at my job. I think everyone deals with fatigue and burnout, especially anyone who's given seven years or more of their life to one specific thing, especially as a young person, where you're always wondering, "What else is out there for me?" But ultimately, I've built this amazing thing. And it's really taken on a life of its own. I'm curious to see how this whole crazy experiment shakes out.
GM: What is your vision for the future of sustainability in this industry? Do you think it's going to keep moving in this sustainable direction that you're trying to take it?
LC: No. I mean, this is America. I would love to say that small farms are taking over — but just this year, you've seen over 1,000 California cannabis small farms not renew their licenses. So the trend is generally not looking positive, as there's a massive consolidation of medium and large players. It's a bummer.
The regulators really did the industry dirty in a lot of respects and a lot of markets. But it's not surprising. We see how every other industry in America runs — whether it be energy, the food system, textiles, or retail — it's all in the hands of a few larger corporations. And unfortunately, that is where cannabis is going currently.
So we're trying to fight the good fight, fight the man, and still make really good products at a really affordable price. But we're definitely feeling the pinch, as is every other independent operator.
"Greenovation" is a series from Green Matters that invites founders of companies that are not only disrupting industries, but also trying to change the planet for the better.