As Weather Patterns Change, Farmers Must Adapt in a Threatened Agricultural System
Agriculture is dependent on a stable climate, and as weather patterns change due to global warming, a number oof food systems are put at risk.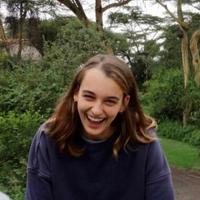 By
Eva Hagan
Oct. 10 2022, Published 9:27 a.m. ET
As a result of global warming, a shift in temperatures, precipitation patterns, droughts, flooding, and decreased soil health have disrupted agriculture and the way we may look at the food system in the future.
Therefore, climate change threatens agriculture in more ways than one.
Article continues below advertisement
In the late summer at Freedom House Farm in Summerfield, North Carolina, fruits and vegetables that were baked by heat of the earlier months are picked and packed to be sold and eaten.
Strawberries are grown in rows, storms leave behind a moisture that causes fungus and heat has brought pests like Japanese beetles, according to farm manager Stephen Farrell.
Article continues below advertisement
The climate and its inconsistency makes it difficult for farms to ensure profitability, and has required farms like Freedom House Farm to install technologies that meet the needs of the crops, such as adding an irrigation system to keep up the moisture on the hotter days.
North of here, at Vollinger Farm in Florence, Mass., Bob Vollinger said,"I've never seen it so dry," according to the Amherst Bulletin. Vollinger raises cattle, and healthy growing grass is vital for the business, but inconsistent amounts of rain and varying extreme temperatures have left some pastures completely unprofitable.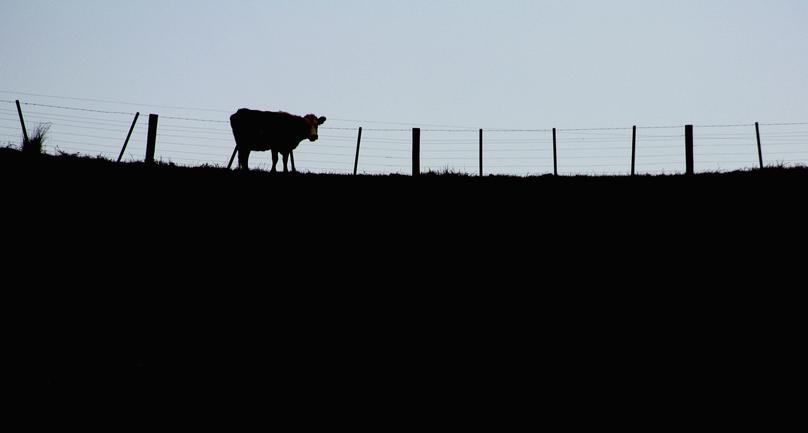 Article continues below advertisement
What are the risks of climate change, in relation to agriculture?
The events at Vollinger and Farrell's farm are just one scene in the global trial agriculture is facing against climate change. According to the EPA, "More extreme temperature and precipitation can prevent crops from growing. Extreme events, especially floods and droughts, can harm crops and reduce yields."
From here they detail the exact effects on the livestock industries, fisheries, and the international agricultural impacts.
What can be done?
Many farmers like Vollinger and Farrell have become familiar with how their farms are reacting to the changing climate, and have started to look at mitigation efforts. A report done in Food Research International in August 2020, details how exactly this is playing out, but also what can be done.
Increasing irrigation systems, altering planting and harvesting times in accordance with weather changes, and diversifying crops to reduce vulnerability are all strategies they recommend.
Article continues below advertisement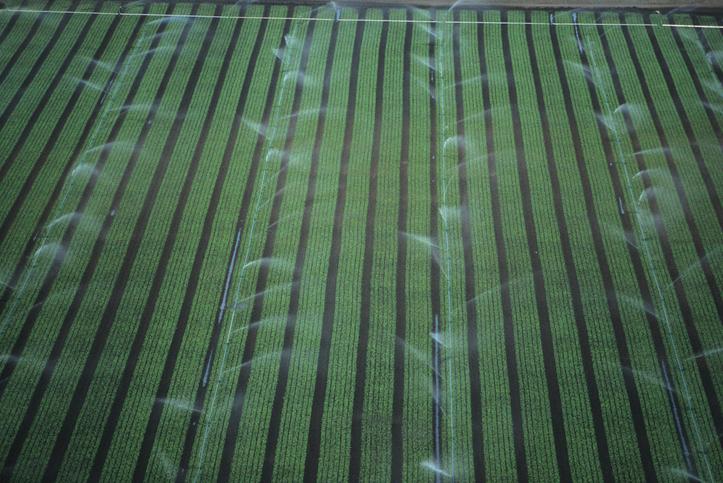 However, our best insurance to solidify the food system would be to tackle it on an international scale. Higher temperatures put soil health under threat, and rising sea level could cause certain foods to disappear altogether, destabilizing not only global food production but job security and nutrition.
Article continues below advertisement
Policies, incentives, and certification programs that help farmers cultivate healthy soil and stop ineffective farming practices could give way to a more sustainable system.
When looking at the long-term resiliency of agriculture, soil health is key. Adding organic matter to soil can increase the nutrient content and curtail soil erosion.
How are farmers dealing with the effects of climate change?
Despite already facing limited resources, there is a specific type of resiliency among farmers that works to get them through the change.
Back in North Carolina, Farrell said, "There's maybe one percent of everything we do out here and all of the hours that we are working, and the sweat and the labor that you can actually control... So I think you just have to be able to be flexible with whatever weather change that is."