These Photos of Pictured Rocks National Lakeshore Will Have You Longing to Visit
These incredible photos of Pictured Rocks National Lakeshore will make you want to plan a trip ASAP. There's camping, hiking, and more.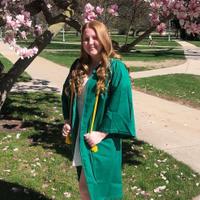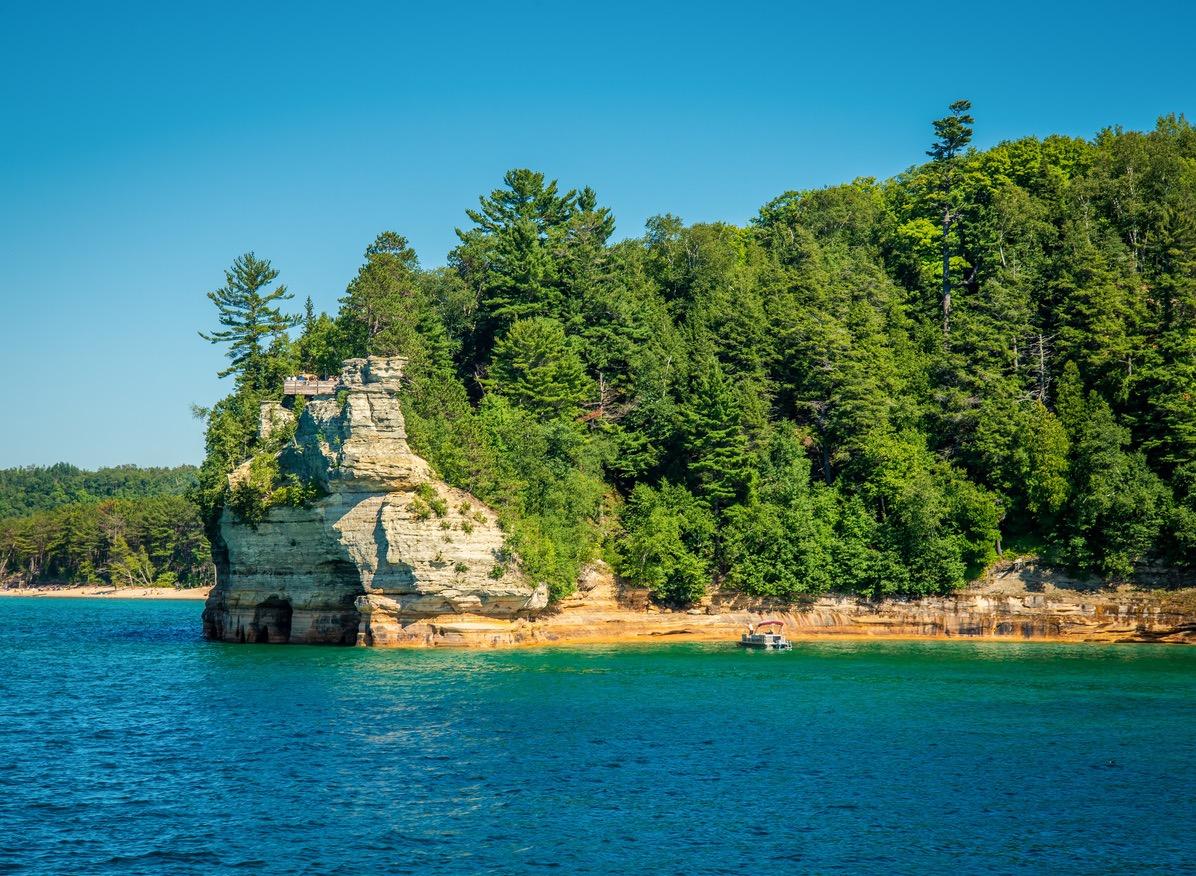 Michigan has exciting outdoor gems, but Pictured Rocks is one of the best. Between the wooded campgrounds and gorgeous hiking trails, there's plenty for visitors to see and do — you won't run out of activities anytime soon.
If that's not enough to convince you to check it out, these photos of Pictured Rocks National Lakeshore will do the job. The clear, blue water and staggering lakeside cliffs are hard to resist!
Article continues below advertisement
Pictured Rocks National Lakeshore is located in Michigan's Upper Peninsula.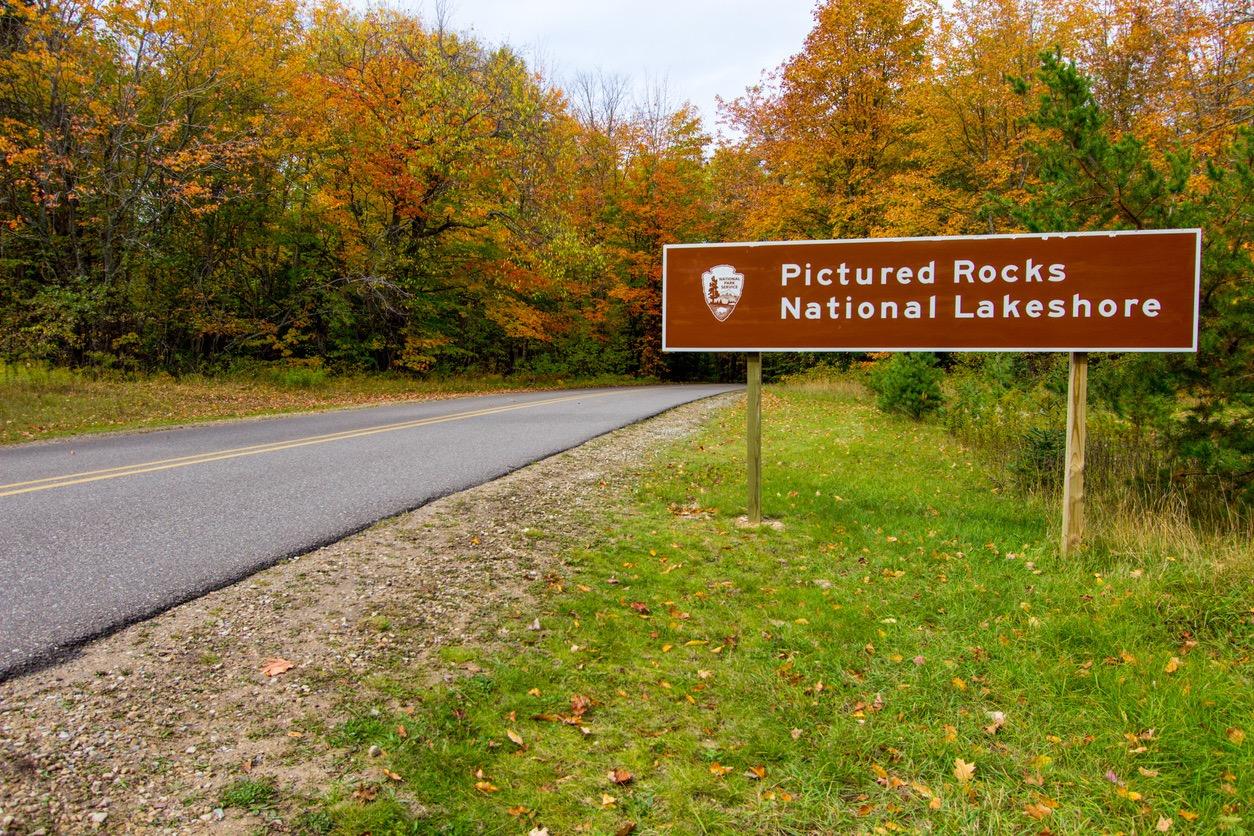 To visit the impressive sandstone cliffs, you should head to the small town of Munising, according to the National Park Service (NPS). You'll likely need to carpool with a few friends to get there — there are not many public transportation options. However, the journey will be worth it.
The park offers a little bit of everything: Beaches, waterfalls, lakes, streams, sand dunes, forests, and more. No matter the season, a trip to Pictured Rocks will be one to remember.
Article continues below advertisement
Here's what you need to know about Pictured Rocks National Lakeshore camping.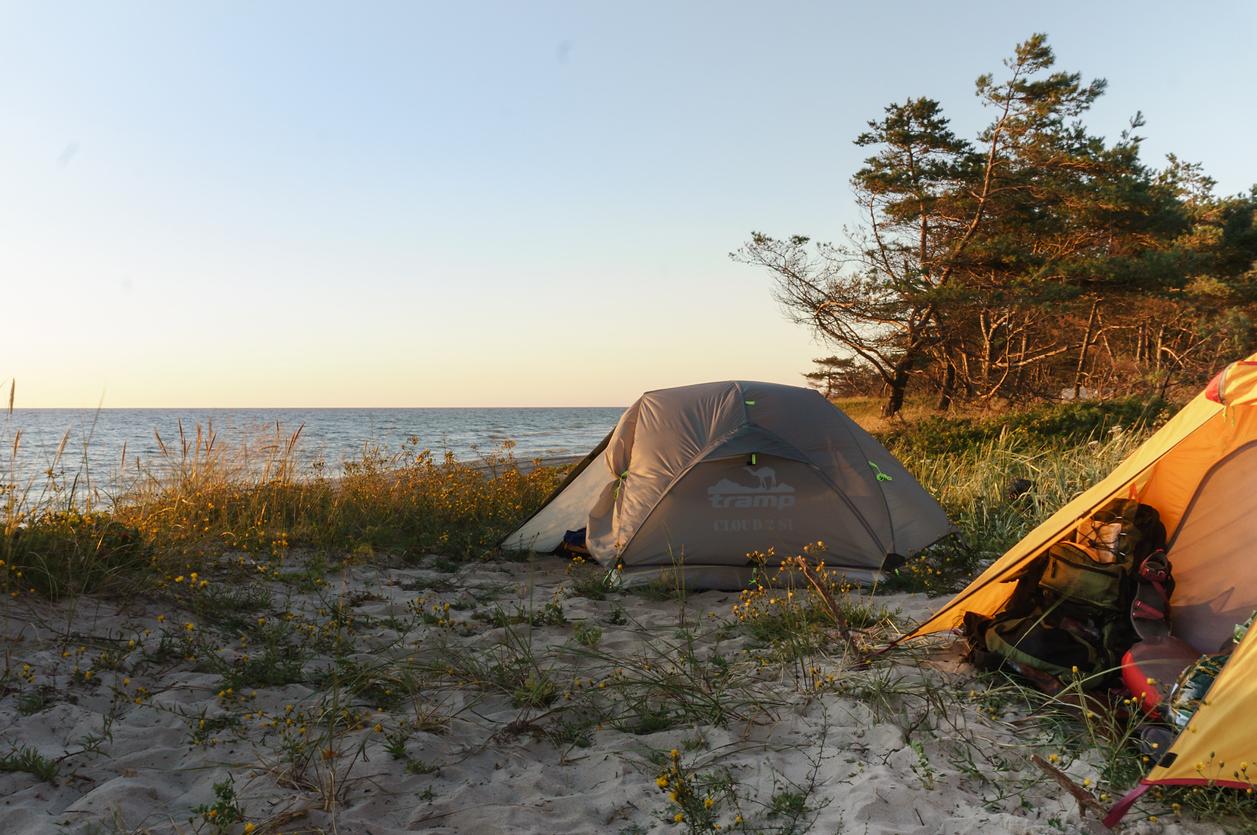 Sometimes, one day isn't enough time to take it all in, making camping the perfect way to experience the lakeshore. Visitors can stay at one of the three rustic campgrounds — Little Beaver Lake, Twelvemile Beach, and Hurricane River — between May 15 and October 15. It costs $25 a night, and reservations are required, so make sure you come prepared.
Beware: These sites aren't anywhere near the realm of "glamping." You'll have access to a picnic table, fire ring, tent pad, vault toilet, and well water — that's about it. Having some outdoor knowledge and all your camping essentials is important.
Article continues below advertisement
When is the best time to visit Pictured Rocks?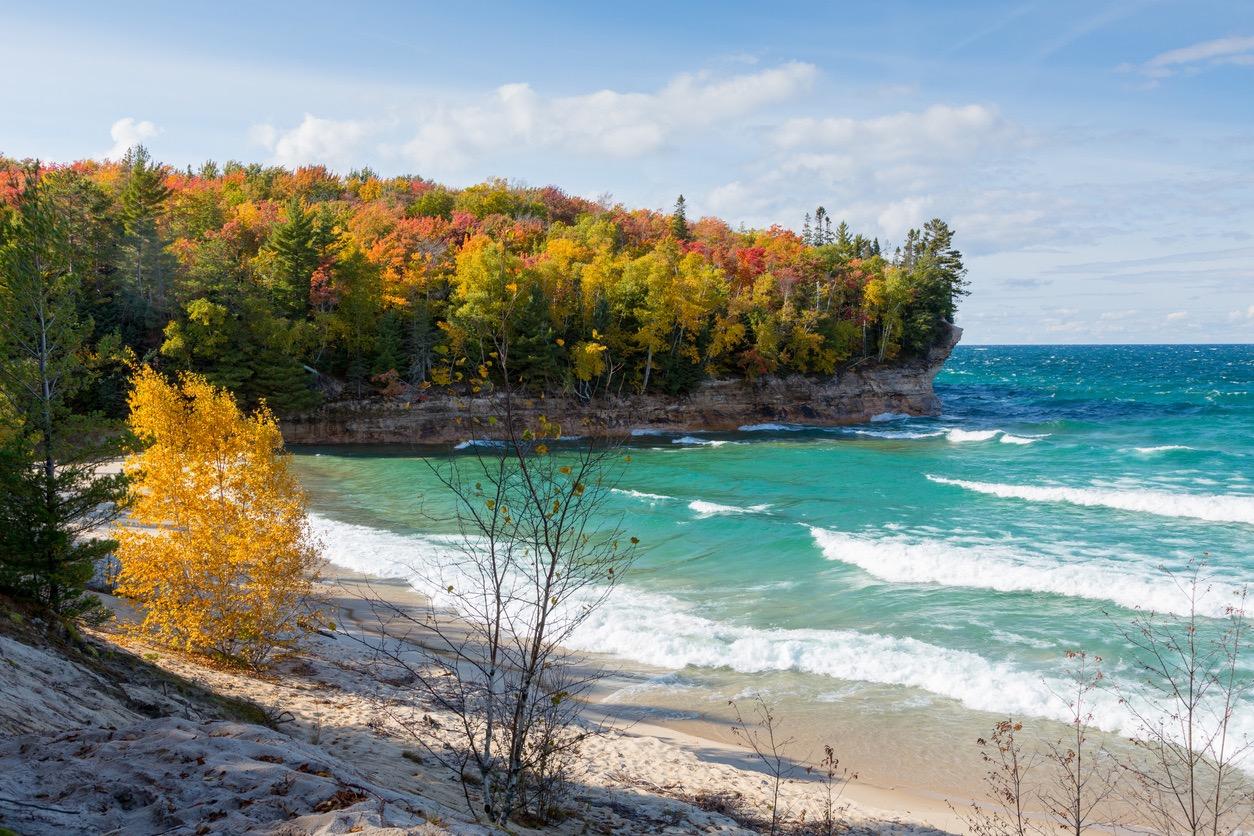 Visiting Pictured Rocks is always worth it — each season offers something special.
The summer months are typically the most popular time for tourists, thanks to ideal weather and schedule availability. June, July, and August are great times to visit, of course, but the park can get busy, and it might be necessary to plan your trip in advance.
Although the area is still bustling with tourists in the fall, things tend to settle down a bit. Autumn is perfect for those who enjoy stunning and colorful foliage along the lakeshore. The peak season is usually between the end of September and the first few days of October. However, the timeline is ever-changing.
Article continues below advertisement
The winter season is a great time to visit if you want to beat the heat and avoid crowds. There's still an endless number of things to do during the cold months — you can go snowshoeing, cross-country skiing, camping, snowmobiling, and even ice climbing. If you're not up for crazy activities, check out the fascinating ice caves.
There are over 15 waterfalls in the Pictured Rocks region, and spring is the best time to check them out, according to MLive. The falls are typically at their peak thanks to a powerful combination of snow melt and rain showers. The wildflowers are also a sight to behold during this season.
Article continues below advertisement
Here are a few of the best things to do while visiting Pictured Rocks.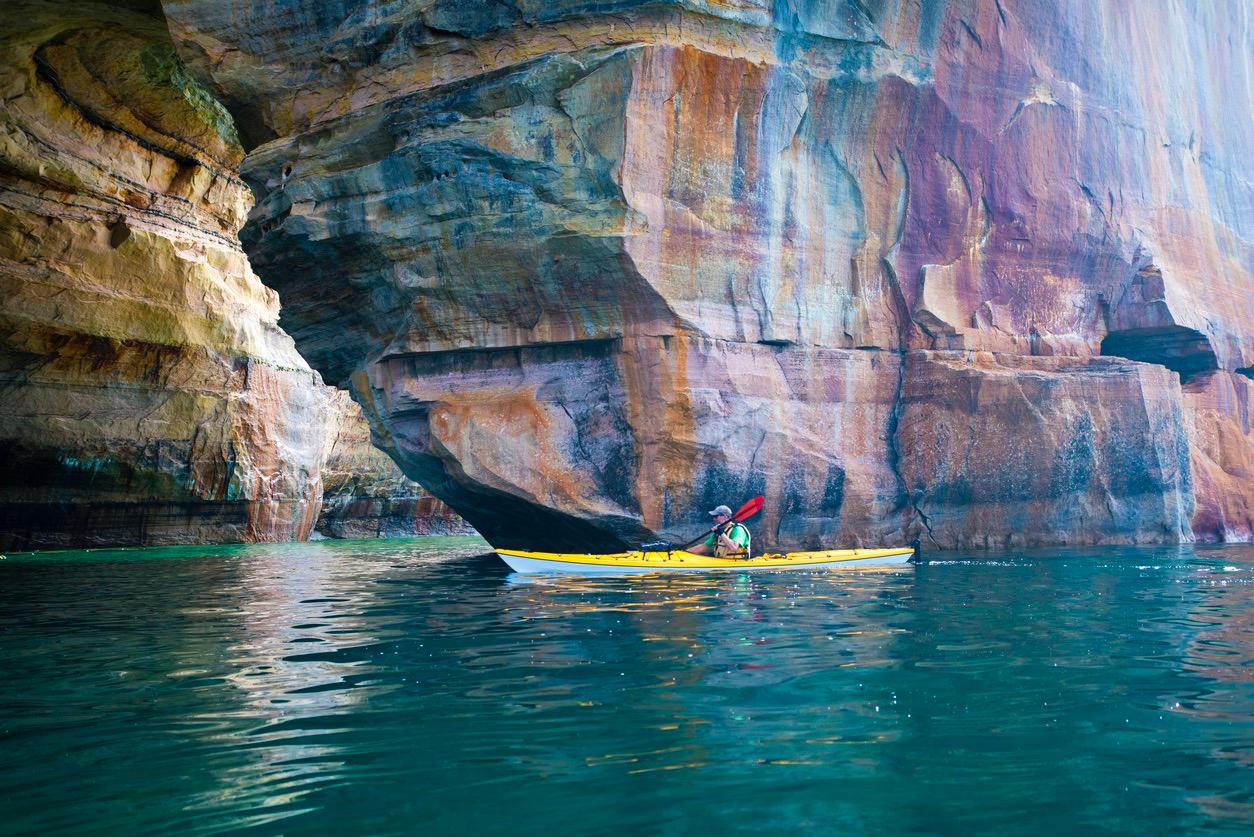 Luckily, the park is incredibly diverse, so there's an experience waiting for everyone. For those wanting to hit the trails, you can't go wrong with Chapel Loop, Miners Falls, Munising Falls, or Miners Castle.
Chapel Loop is best for hikers who are ready to go the distance and see all the sights. This 10.2-mile route takes you through the forest, along rocky cliffsides, over streams, and across bridges.
Article continues below advertisement
Miners Falls, Munising Falls, and Miners Castle are all under 1.5 miles and are ideal for visitors who are just looking for an easy hike. These trails lead you to some spectacular waterfalls and epic views.
You can also fish at nearby streams, bike through the park, swim at the beach, snorkel in Lake Superior, or kayak along sandstone cliffs.