7 Stunning Fall Foliage Destinations in the U.S.
The U.S. is full of some of the best places to see fall foliage. From national parks to small towns, there's a place for everyone!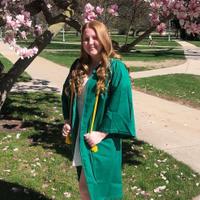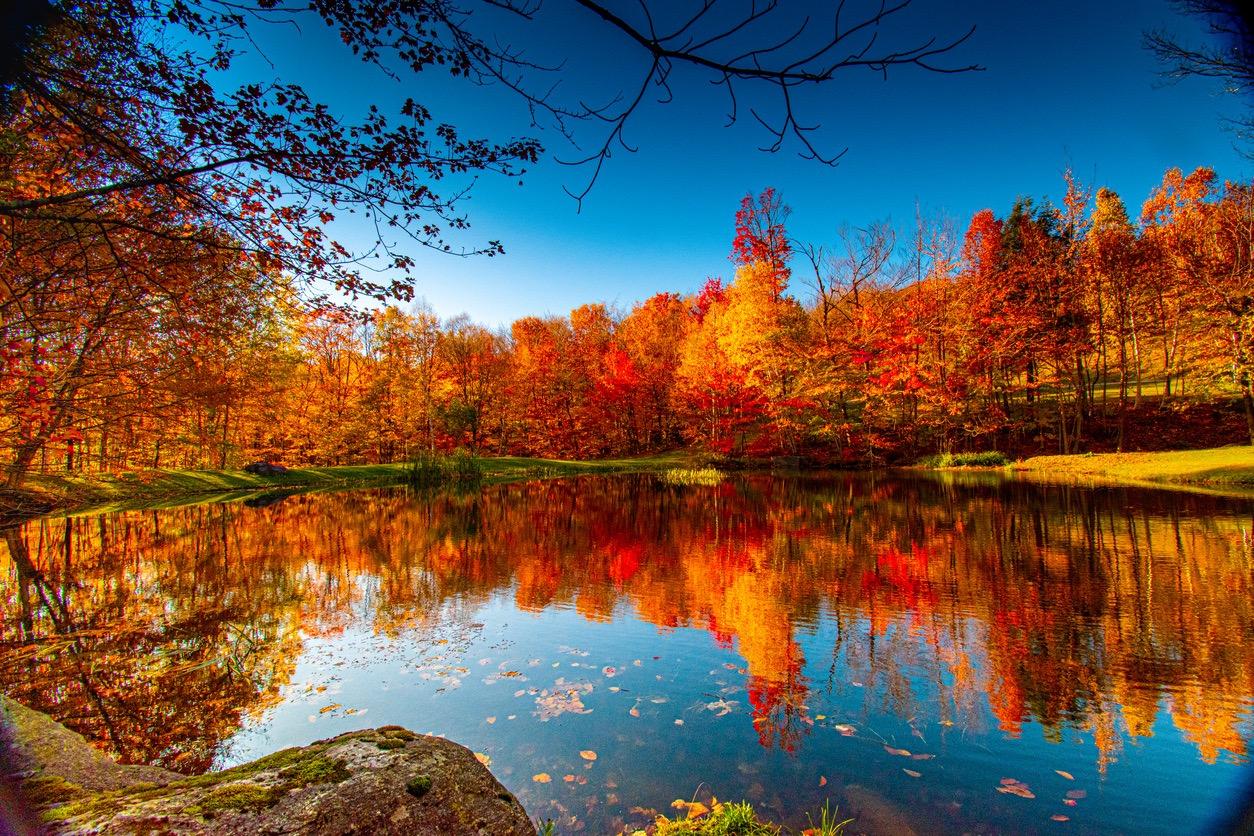 It's October, which means we finally get to experience all of the amazing fall colors. If you're lucky, you might be close to some of the best places to see foliage in the U.S.
From the East Coast to the West, there are a ton of spots to soak up the bright colors, so don't worry about missing out. Check out these seven locations to see if you're near one!
Article continues below advertisement
1. Acadia National Park, Maine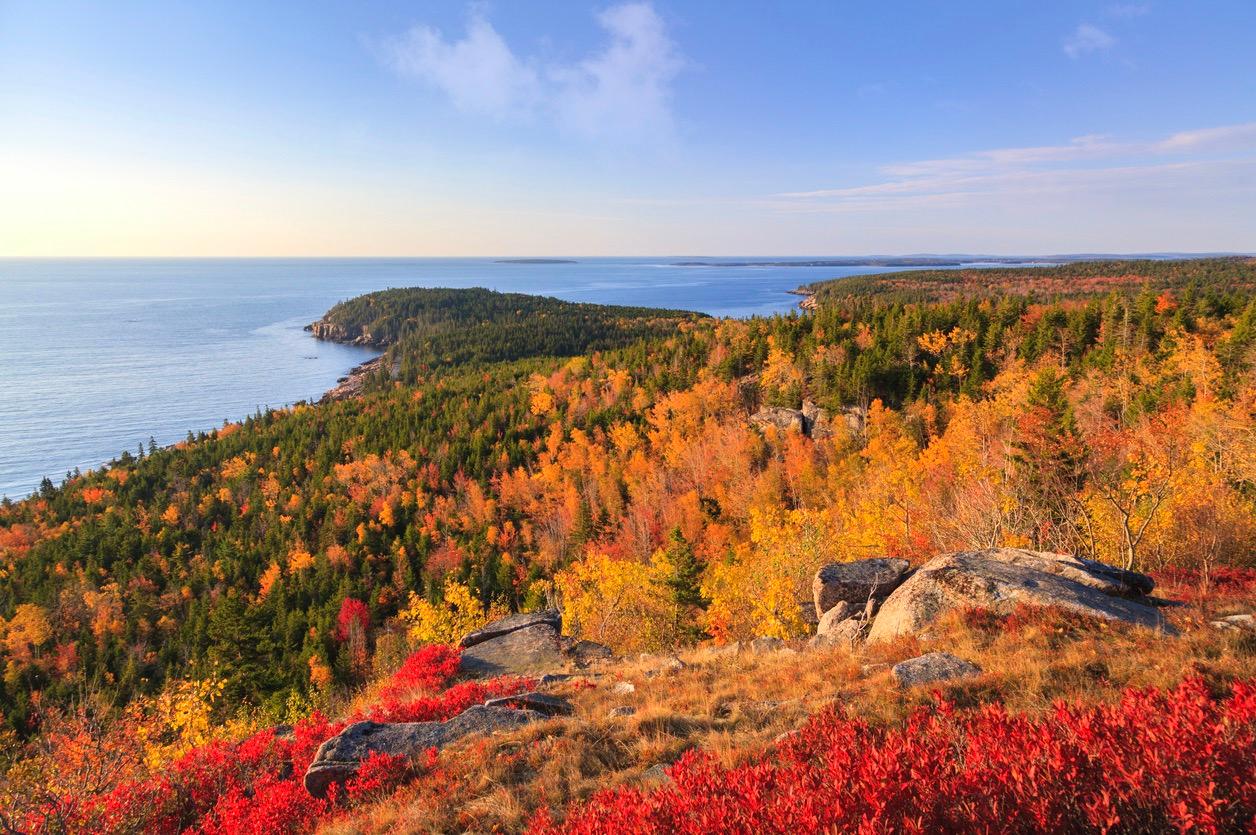 Located on the coast of Maine, Acadia National Park is just one of the many popular places in the state to see fall foliage. Some visitors like to sit atop Cadillac Mountain to take in the view, while others like to hit the trails. One popular trail is Bubbles Nubble Loop.
The National Park Service provides a detailed guide for touring the fall colors of Acadia if you're interested in learning more.
2. Tunnel of Trees, Michigan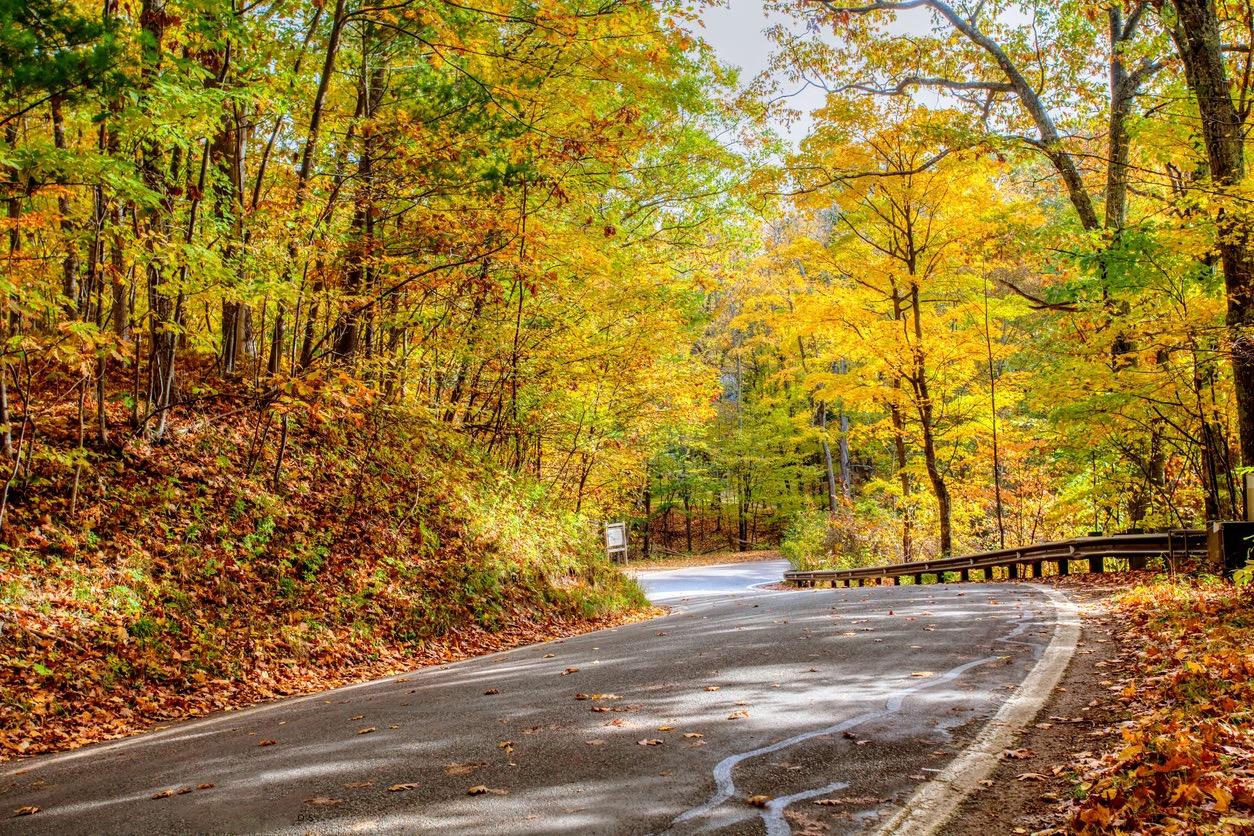 Regardless of where you are in Michigan, the driving experience in September and October is most likely filled with colorful trees. But there's just something about Northern Michigan that's especially beautiful during the fall.
The Tunnel of Trees, located near Harbor Springs, is a 20-mile scenic road that boasts stunning views of both the foliage and Lake Michigan. If you're looking to explore Michigan a bit more, the Sleeping Bear Dunes is another great place to see the colors.
Article continues below advertisement
3. North Cascades National Park, Washington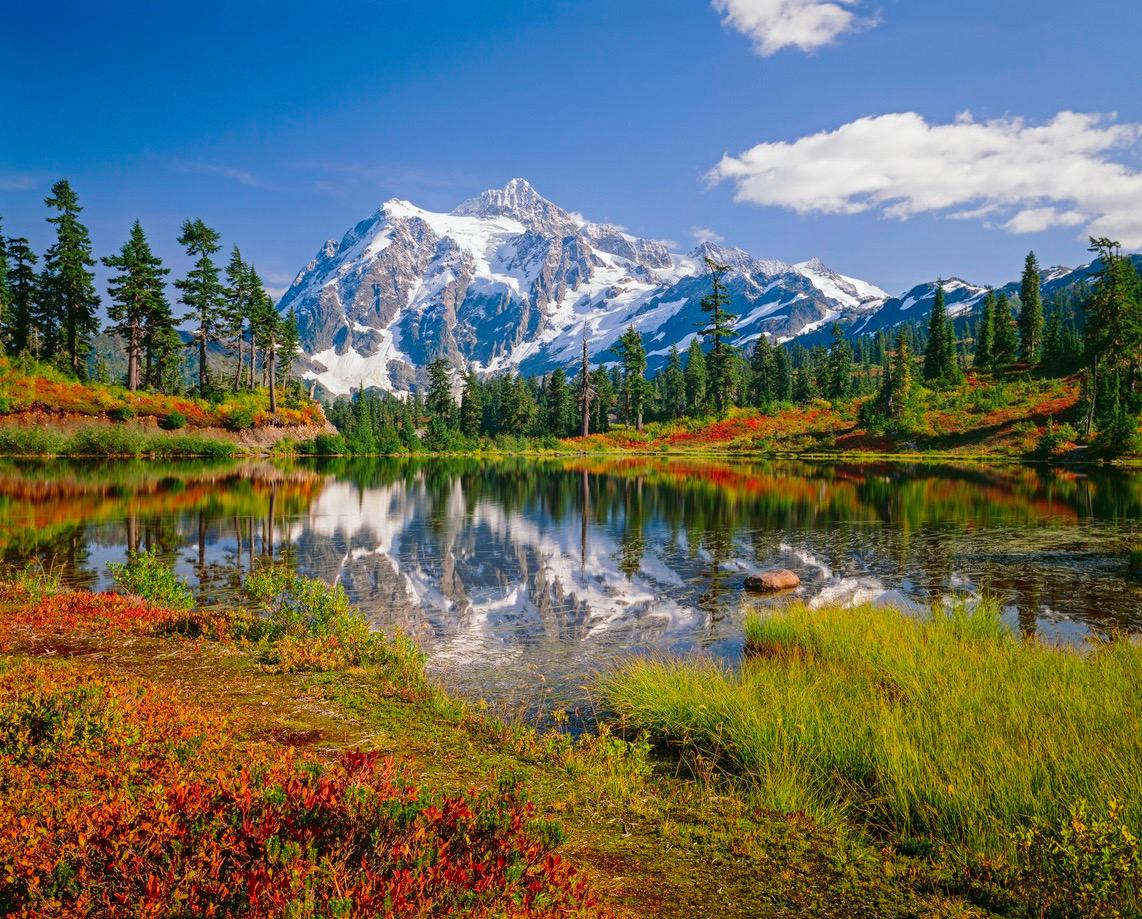 Despite its beauty, North Cascades National Park is one of the least visited national parks in the U.S.
The visitors that have explored this park often mention that fall can be a great time to make the trip. One of the most well-known trails is Maple Pass Loop. This trail is only accessible for a short amount of time, so if you want to take the hike, it's going to involve some planning.
Article continues below advertisement
4. Jackson, Wyoming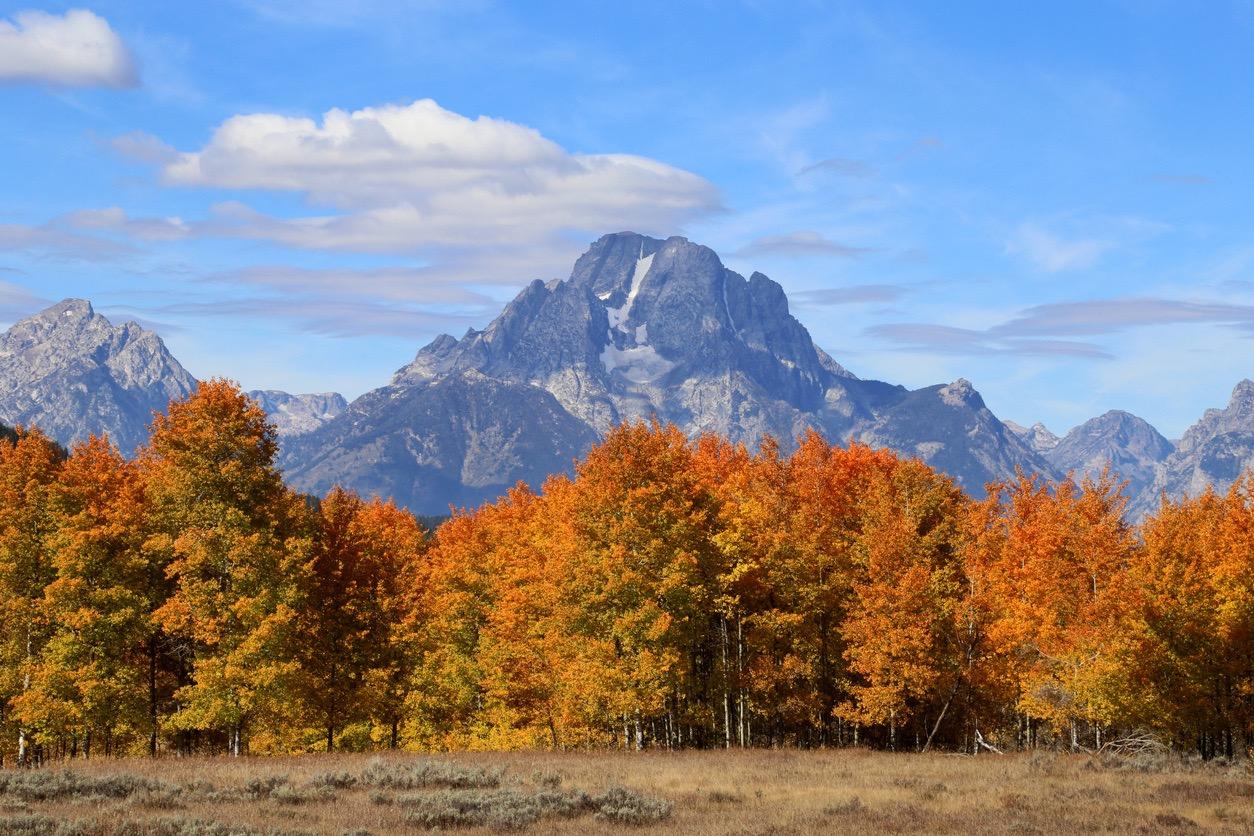 Jackson is one of those places that's scenic year-round but somehow manages to become even more breathtaking in the fall. Located near Grand Teton National Park, the town is full of local shops, outdoor experiences, and wildlife. Here, two popular destinations to soak up the colors are Oxbow Bend and Fall Creek Road. Maybe you'll get to see a moose or grizzly bear!
Article continues below advertisement
5. Stowe, Vermont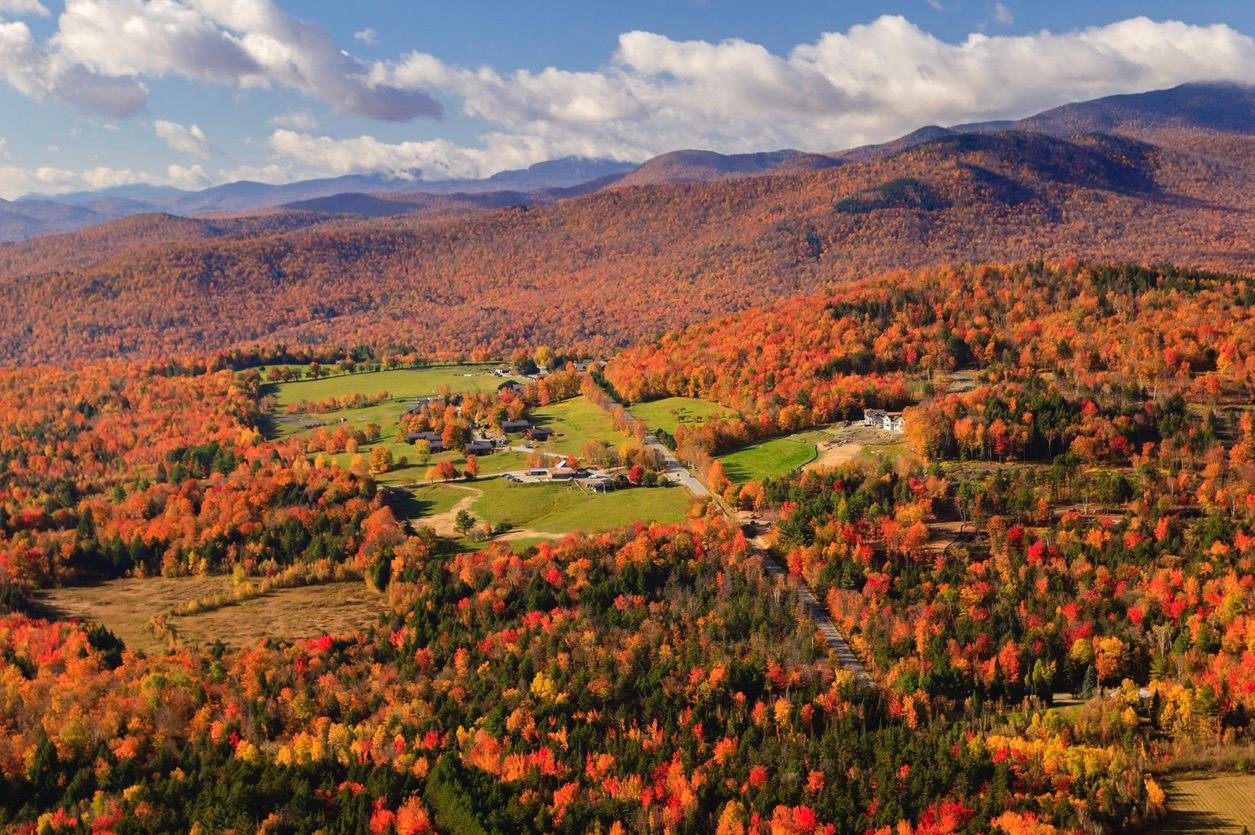 When you look up images of Stowe, the majority depict the town in all of its fall glory. This small town, which is very reminiscent of the show Gilmore Girls, is overflowing with foliage-seeking opportunities.
You can view the reds, oranges, and yellows of fall from the top of Mt. Mansfield or on the water of the Waterbury Reservoir. The town's website provides information about scenic drives, hikes, and other activities.
Article continues below advertisement
6. June Lake, California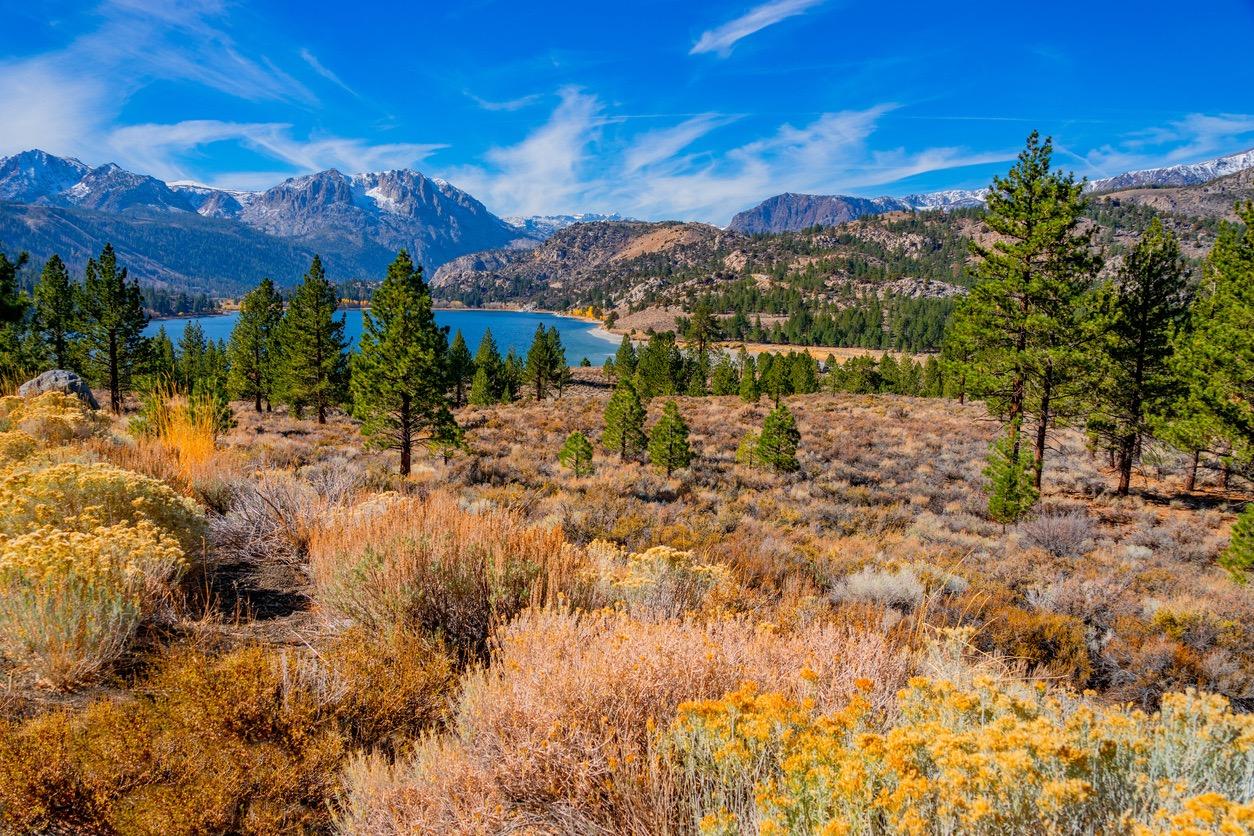 In the Eastern Sierra, June Lake Loop provides an amazing mountain view and vibrant fall leaves. After you've finished hiking by the bright blue alpine lake, there are other spots you can visit off Highway 395. Lundy Canyon and Green Creek tend to be popular amongst visitors.
Article continues below advertisement
7. Upstate New York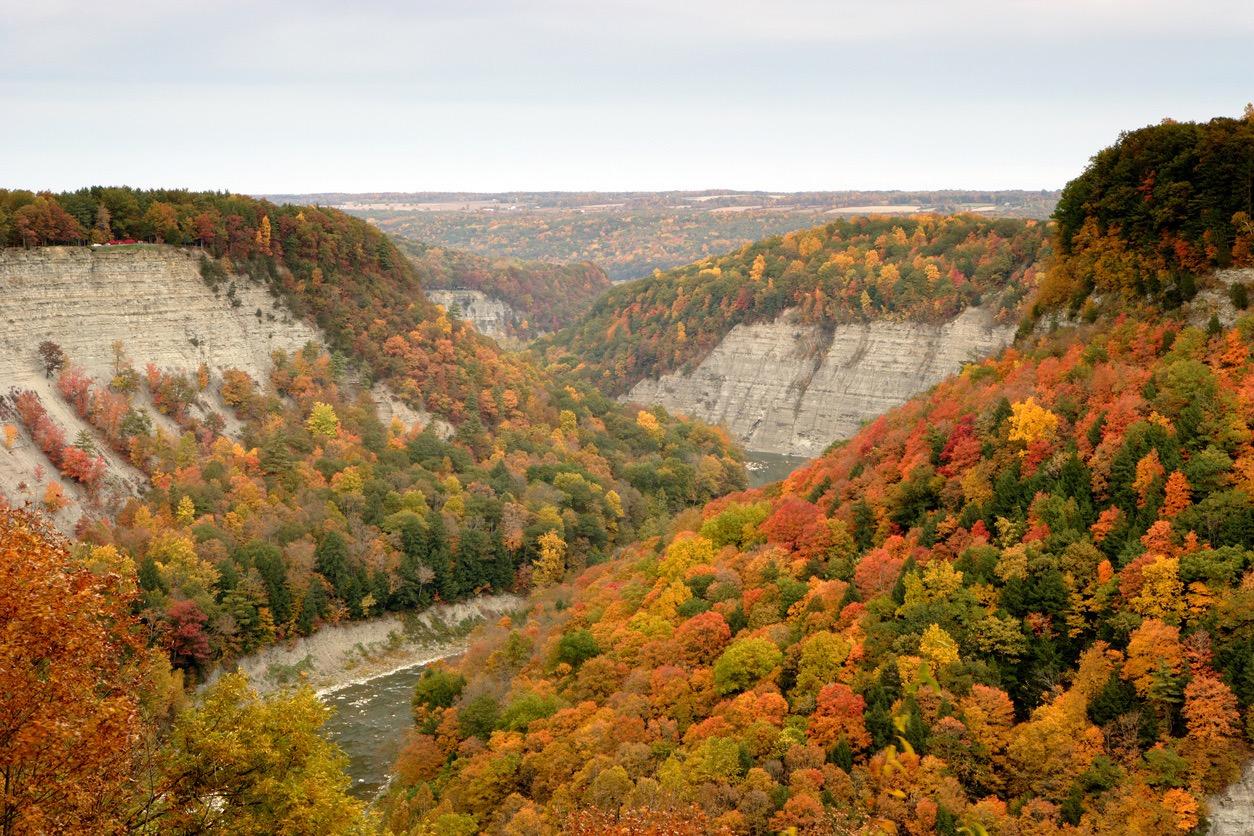 If you're in the city but wish you weren't, Upstate New York provides numerous fall getaways that you can check out. The ​​Cayuga Lake Scenic Byway, Letchworth State Park, and Lake Placid are just a few of the best places to see foliage. At some of these locations, you can also hike, bike, or kayak.