Wisconsin Is a Cyclist's Paradise: Check Out These Amazing Bike Trails
Wisconsin bike trails are the perfect places to explore unique small towns and natural areas. Check out these five Wisconsin bike trails.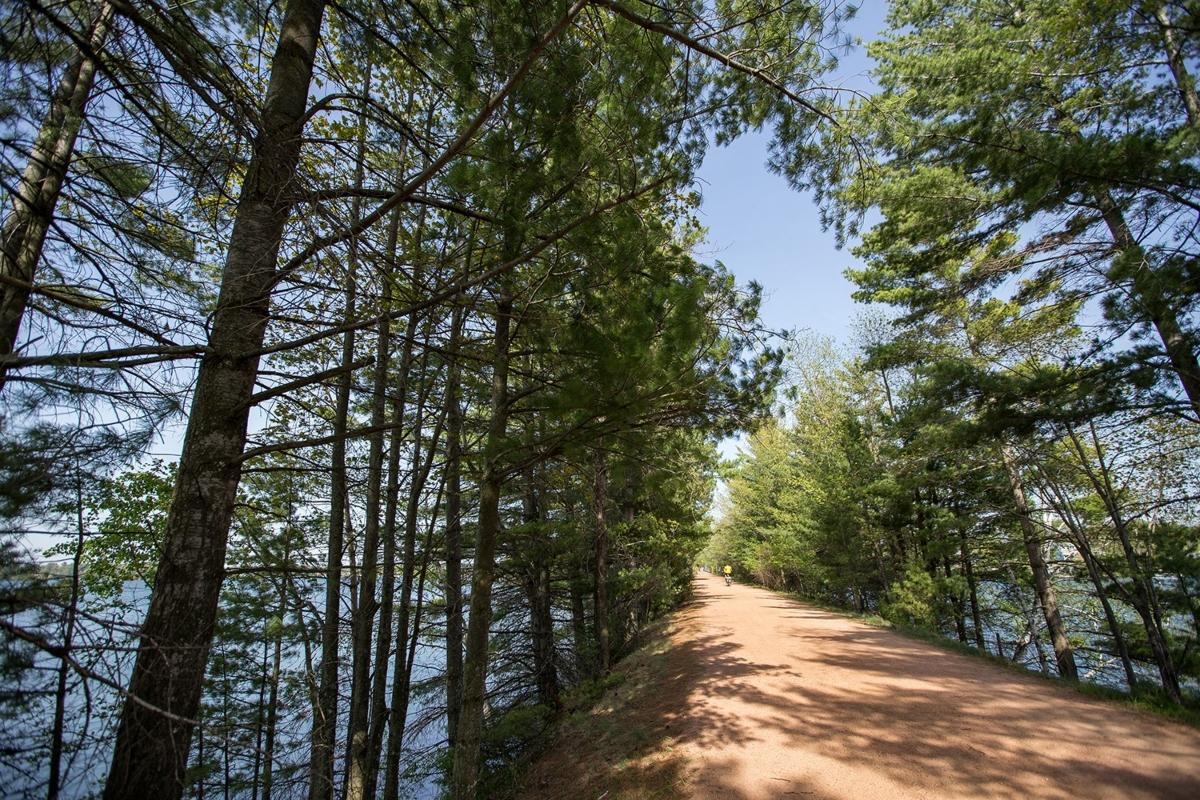 Wisconsin is a fantastic state to live in if you enjoy having distinct seasons with all of their benefits. Not only that, but it's a great place for outdoor fitness and recreation, as shown by these awesome Wisconsin bike trails. Whether you're a novice or veteran cyclist, these beautiful bike trails will give you a dose of nature and exercise.
Article continues below advertisement
Some of our favorite bike trails in Wisconsin are multi-use trails, meaning they're not exclusively for those on bicycles. People also frequent these trails on foot and even inline skates.
CAMBA Trails
The Chequamegon Area Mountain Bike Association (CAMBA) has developed a mountain bike trail system in northern Wisconsin that avid cyclists will love. With so many miles of trails, you won't cover them all in a day. CAMBA trails include 200 miles of gravel routes, over 130 miles of singletrack trails, and over 70 miles of winter trails for snow biking. About 38,000 visitors hit the CAMBA trails annually, and over 10,000 take part in yearly events there.
Article continues below advertisement
Elroy-Sparta State Trail
The Elroy-Sparta State Trail passes through Monroe and Juneau counties and extends for 32.5 miles. You'll need to buy a state trail pass if you're a biker 16 or older. Those traveling the entire trail will encounter three rock tunnels and five small towns, and the natural sights include wetlands, prairies, and farmland.
Article continues below advertisement
Oak Leaf Trail
Milwaukee is a bikeable city, with trails including the Oak Leaf Trail covering over 135 miles. Almost one-fourth of the trail's length is along the shoreline of Lake Michigan, and picnic spots abound. Most of the trail is covered with smooth asphalt, and at some points bikers must share the path with vehicle traffic.
Article continues below advertisement
Red Cedar State Trail
WisconsinBikeTrails.com rates the Red Cedar State Trail as the No. 1 scenic bike trail in Wisconsin. It's found in northwestern part of the state along the Red Cedar River. It is a 14.5 mile trail and passes through several communities. Sights you'll enjoy are farmlands, forests, prairies, and sandstone bluffs.
Article continues below advertisement
Bearskin State Trail
The Bearskin State Trail starts at trailheads in Minocqua and County Road N. You'll bike on crushed gravel surfaces covering about 26 miles between Minocqua and Heafford Junction. The Northwoods forests and lakes offer majestic scenery for your ride, and you may even catch a glimpse of a bald eagle or deer.
Article continues below advertisement
The "400" State Trail
Winding along the Baraboo River in west central Wisconsin, the "400" State Trail offers another scenic journey through bluffs and forests. It's a favorite for snowmobilers as well.
Article continues below advertisement
Lake Monona Bike Loop
City dwellers and tourists alike will love this 13-mile bike loop around picturesque Lake Monona in Madison. This paved trail offers great views of the city and of Lake Monona, with just a few minor hills. Pass by Monona Terrace Convention Center (designed by Frank Lloyd Wright), Olbrich Botanical Gardens, and more. Bicycle rentals are available, as well as a bait and ice cream shop along the route.
Article continues below advertisement
Lower Yahara River Trail
The Lower Yahara River Trail is a part of Dane County Parks and does not require a trail pass for bikers or pedestrians. It's a 2.5-mile trail connecting the city of Madison to the village of McFarland and offers lovely water views.