Waterfalls, Hot Springs, and Arches, Oh My! Our Favorite Hikes in the U.S. That Are NOT in National Parks
From gorgeous waterfalls to colorful rock formations, check out the best hikes in the United States that are NOT in national parks.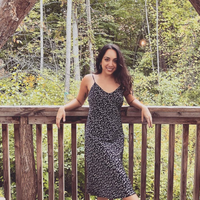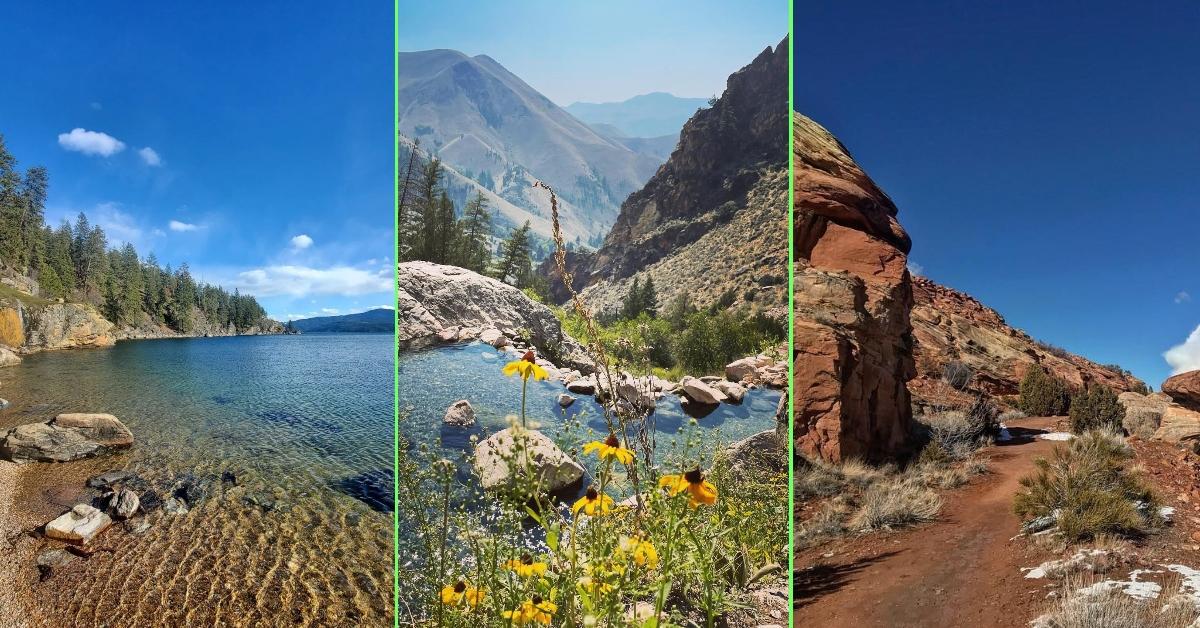 Get ready for your next adventure!
With vast landscapes and beautiful views of mountain ranges, canyons, and waterfalls, hiking throughout the United States has become a popular vacation option for outdoor enthusiasts.
Whether you choose to scale the side of a cliff with your besties or walk along a river for a leisurely stroll with your family, hiking is a fun and adventurous way to immerse oneself in nature and witness its beauty. Plus, it's great exercise!
Article continues below advertisement
With the warmer months quickly approaching, you may be planning your next big hike. However, in the last few years, there has been a substantial increase of visitors heading to national parks in the U.S. — which has prompted some parks to create reservation systems.
While it's hard not to marvel at the beauty of America's national parks, Green Matters has rounded up a list of the best hikes in the U.S. that are not inside national parks.
So, if you're gearing up to get outside and immerse yourself in nature, but are you not ready to face the crowds and long lines of tourists, check out our list of top hikes that are totally worth a visit.
Rattlesnake Canyon Arches Trail (Colorado)
It's no secret that Colorado is a great place to travel any time of year with its vast array of outdoor activities including whitewater rafting, skiing, and hiking. But, if you're looking for a fun and challenging hike that is off-the-beaten-path and away from The Rocky Mountains — check out the world's second-largest concentration of arches.
Rattlesnake Canyon Arches Trail is one of Colorado's best-kept secrets and travelers will head out and back on a 14.3-mile trail near Grand Junction.
Article continues below advertisement
Glacier Lake (Montana)
Not to be confused with the ever-popular Glacier National Park — Glacier Lake is high in the Beartooth Mountain Range near the town of Red Lodge and is one of the most breathtaking spots to hike (and drive).
Though this 5-mile out and back hike is moderately strenuous, it is well worth the views. Some highlights of this trail are the waterfalls and, of course, the lake.
Article continues below advertisement
Boyce Thompson Arboretum (Arizona)
If you're searching for a beautiful hike in Arizona, look no further than the oldest and largest botanical garden in the state, Boyce Thompson Arboretum. This oasis has 19,000 plants from around the world and is filled with an array of colors, making it a great place to snap a picture (or two).
"This 'Arizona oasis' offers nearly three miles of paths and trails winding through colorful gardens, woodlands, and native riparian habitat. It's ideal for families as the Arboretum provides maps and handouts that offer information on the other trails and gardens, and much of the trail system is wheelchair-accessible," the Arizona Office of Tourism staff told us in a statement.
Article continues below advertisement
Fish Creek Falls Trail (Colorado)
Who doesn't love hiking to a waterfall? Fish Creek Falls trail is about a 5-mile out and back journey that will have travelers gazing upon two beautiful waterfalls, Lower and Upper Fish Creek Falls.
Since this Colorado hike is considered "challenging," it may not be suited for children.
Article continues below advertisement
College M Trail (Montana)
A reference to Montana State University in Bozeman, the College M Trail consists of two routes but both will give hikers amazing views of Gallatin Valley. Since this hike is less than 2 miles, we recommend traveling up the mountain to watch the sunrise.
Article continues below advertisement
Hassayampa River Preserve (Arizona)
Hike along the Hassayampa River Preserve in Arizona and see if you can spot one of the 200 species of birds, foxes, deers, and raccoons. "This area is great for beginners because it offers several shorter loop trails, shade and the river flows year-round, which attracts all types of wildlife," the Arizona Office of Tourism staff told us in a statement.
Article continues below advertisement
Goldbug Hot Springs (Idaho)
Located in central Idaho, hike four miles up the steep rocky trail surrounded by beautiful mountain ranges and enjoy a dip in a natural geothermal hot spring.
Article continues below advertisement
Serpents Trail (Colorado)
Though national parks are not on our list, this national monument in Colorado is a trail we certainly could not leave out! This hike is relatively easy and is comprised of a series of switchbacks. At the top, enjoy a marvelous view of the Grand Valley and possibly a nice sunrise or sunset.
Article continues below advertisement
Shell Canyon (Wyoming)
While travelers flock to Grand Teton National located in Wyoming, we recommend checking out Shell Canyon. With waterfalls and streams that run through the cliffs and limestone, this geologic marvel is certainly a sight to behold.
Article continues below advertisement
Peavine Trail (Arizona)
This mostly flat trail is a great hike to take a leisurely stroll and marvel at the beautiful Arizona lake views. The Peavine Trail has many alternate route options, including hiking just one mile to see the lake.
"One of the great things about Prescott is that it's truly a four-season area, offering over 450 miles of hiking trails for a variety of skill levels. And the truly adventurous can even hike with a llama!" the Arizona Office of Tourism staff told us in a statement.
Article continues below advertisement
Tubbs Hill (Idaho)
Considered a relatively easy 2-mile trail, Tubbs Hill is a great spot to enjoy and relaxing day on the water. Whether you're looking to cliff jump and swim in the blue water or simply gaze upon its beauty, this hike is not one to miss.
Green Matters' new book, Green Living, is the perfect guide to living an eco-friendly lifestyle for people at every stage of the process. You can order Green Living here.