Why Anti-Fast Fashion Activists Protested the PrettyLittleThing Fashion Show
Pretty Little Thing has been put on blast for greenwashing and its lack of transparency surrounding factory labor.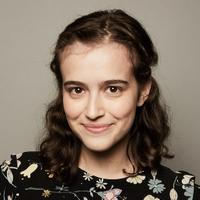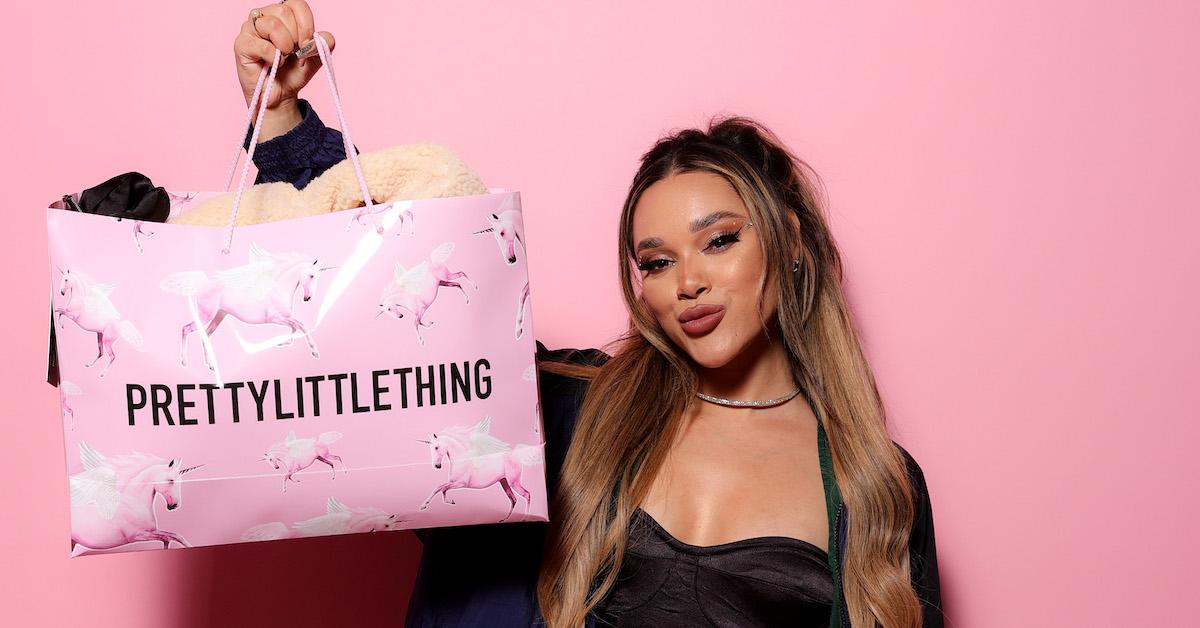 We are currently living through the age of fast fashion, where numerous brands pump out new styles on the daily, typically made using environmentally-destructive manufacturing practices, by laborers who are often underpaid, lack proper protection, and are mistreated. With this information becoming more and more exposed, fans of popular fast fashion brand PrettyLittleThing may be wondering, is Pretty Little Thing ethical?
Article continues below advertisement
In 2022, a group of fair fashion advocates protested the fast fashion brand outside of its fashion show, demanding that Pretty Little Thing (stylized as PrettyLittleThing) make some serious changes in the realm of ethics and sustainability. Keep reading to learn more about PrettyLittleThing, its ethics, and the protest.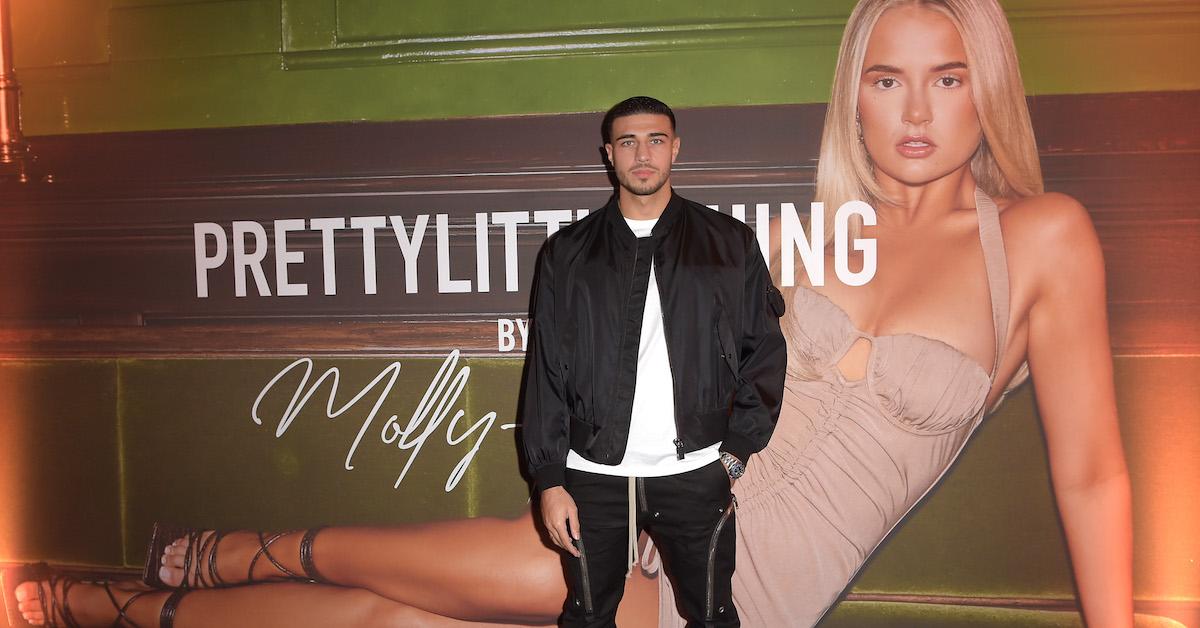 Article continues below advertisement
PrettyLittleThing is a fast fashion brand owned by boohoo group.
PrettyLittleThing is a major U.K.-based, fast fashion, mostly-online retailer that ships to countries around the world. One of 13 brands owned by boohoo group, PrettyLittleThing sells clothing, shoes, accessories, beauty products, and even some home goods, geared at teenage girls and women. Molly-Mae Hague, a former Love Island contestant, joined the brand as creative director in 2021. She stepped down from the job in June 2023.
Is PrettyLittleThing ethical or sustainable?
The blog Good On You, which rates fashion brands based on sustainability, labor treatment, and animal welfare, has PrettyLittleThing scored with a "Not Good Enough" as its overall rating, as of July 2023. This is a step up from Good On You's previous rating of PrettyLittleThing, which was "We Avoid" — the blog's lowest rating.
Article continues below advertisement
That was due to: the lack of evidence that PrettyLittleThing has done anything significant to reduce its environmental impact, a lack of transparency about its factories or workers, and for the brand using leather, wool, and down without sharing any information about the supply chain.
And in 2020, boohoo group was the subject of a slavery investigation by The Sunday Times, in which an undercover reporter got a job at the factory, and was paid less than half of Britain's minimum hourly wage.
Based on those two things alone, no, PrettyLittleThing is not guided by ethics or sustainability. But what does the brand have to say for itself?
Article continues below advertisement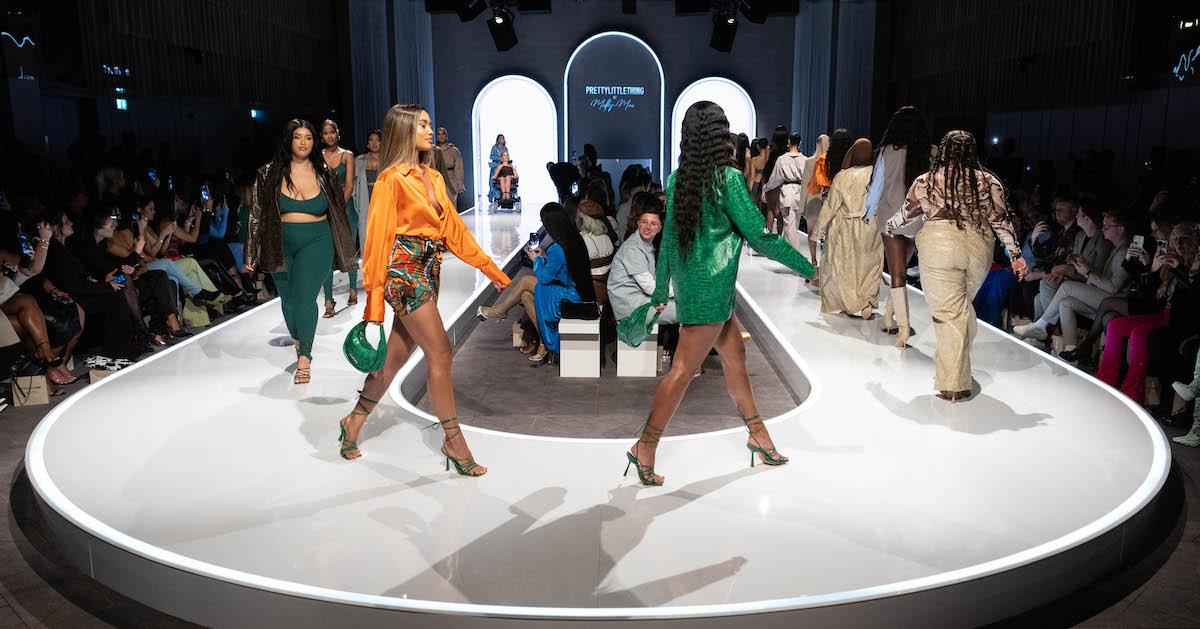 PrettyLittleThing claims to be going greener.
PrettyLittleThing is actually known for selling "The £5 Dress" (about $6.52 USD, as of July 2023), which the brand claims to make using fabric that would otherwise go to waste, in a supposed effort to make products accessible and affordable "to everyone." That said, PrettyLittleThing could be much more effective in reducing waste if it worked to design patterns that produced less waste in the first place.
Not to mention, The £5 Dress is still made in the same sweatshops as PrettyLittleThings other garments, about which boohoo group provides no information, despite the parent company making a 2021 pledge to do so for all of its brands by the end of 2021.
Article continues below advertisement
That pledge was made as part of ​​boohoo group's sustainability plan, which is known as UP.FRONT. The plan details three areas that boohoo group is supposedly focusing on: making clothes "smarter" and more sustainably; doing more for its suppliers and being more transparent about its supply chain; and running the business more responsibly, as well as being more responsible and tackling climate change.
The UP.FRONT document mostly focuses vague goals that boohoo group aims to accomplish between 2021 and 2025, such as: being less wasteful in clothing production, using less packaging, reducing carbon emissions by 52 percent, improving conditions for U.K. garment factories; and sharing a transparent factory list with customers.
Article continues below advertisement
And on PrettyLittleThing's website, there are a few portions that seem to cater to eco-conscious customers. There is a PrettyLittleThing sustainable line, which features garments made "using materials that are more sustainably sourced," such as recycled polyester. There are also a few PLT blog posts about sustainable living, and a link to the reGAIN app, which allows customers to send old clothes in to be recycled, in exchange for discounts off PrettyLittleThing purchases.
However, none of these things are doing much to actually reduce PLT's environmental footprint — one might say it's greenwashing.
Article continues below advertisement
So while boohoo group and PrettyLittleThing claim to be hard at work on becoming a better company in terms of sustainability, transparency, and worker rights, it appears as though PrettyLittleThing is just as unethical as most other fast fashion companies.
A protest called out unethical labor conditions at PrettyLittleThing.
On Feb. 16, 2022, the PrettyLittleThing X Molly-Mae fashion went up at The Londoner Hotel in London's Leicester Square. Right outside, fair fashion campaigner and influencer Venetia La Manna and the group Oh So Ethical led a protest of the fast fashion brand.
Article continues below advertisement
Article continues below advertisement
"There is nothing sustainable about thousands of new items added to their site each and every week. We staged the demo to demand that they pay their garment makers fair living wages, recognise their unions and commit to a drastic reduction in output," La Manna wrote on Instagram. "The social and environmental issues of fashion are far reaching, and last night's runway show presented a good opportunity to shine a light on some of them."
At the protest, La Manna and the other leaders encouraged people to stop supporting PrettyLittleThing and other boohoo group brands (which include Nasty Gal and Karen Millen). We have many guides to shopping sustainably on Green Matters — our No. 1 tip is to shop secondhand; we also recommend supporting sustainable, small fashion labels when you can.
This article, originally published on Feb. 18, 2022, has been updated.