Sustainability and Style Come Together in These Accessories Brands
Sustainable accessories can help you look great without harming the planet or adding to your environmental footprint.
When it comes to accessories, buying jewelry or tote bags may feel like a no-win situation due to the materials used to produce those items. But plenty of companies are making sustainable accessories the norm, so you can buy from them as well as purchase secondhand items, causing less harm to the environment. So, we've rounded up a few awesome sustainable accessory brands.
Article continues below advertisement
Although humanity has created a fast fashion disaster thanks to discarded items taking up valuable natural space, and plenty of people clamoring to buy cheap items of all kinds, all is not lost. Sustainable accessories and can help reduce the waste humanity produces, if we're willing to shop more mindfully.
Brilliant Earth
Article continues below advertisement
Sunski Lens
Heading out to enjoy some fun in the sun? You'll want to protect your eyes with great shades, and Sunski is making recycled sunglass frames to accomplish that goal. Their sustainable sunglasses come with a lifetime warranty, and Sunski will repair your sunglasses or replace the lenses. Though the frames aren't recyclable, the company is also part of 1% for the Planet and gives to environmental nonprofits.
Article continues below advertisement
Astor & Orion
Astor & Orion is a jewelry company with products designed to be "endlessly recycled or composted" in what it calls a circular design. Jewelry and packaging are designed with 3D sculpting and made from recycled materials.
Article continues below advertisement
Ash & Rose
The sustainable fashion boutique Ash & Rose offers jewelry, footwear, scarves, hats, apparel, and more. At Ash & Rose, you can shop for accessories such as handbags made from either vintage, antique, or deadstock designer fabrics. All of its brands are free from sweatshop and child labor. Check the website for details, as it promises each brand fits at least two other ethical criteria.
Article continues below advertisement
Sentient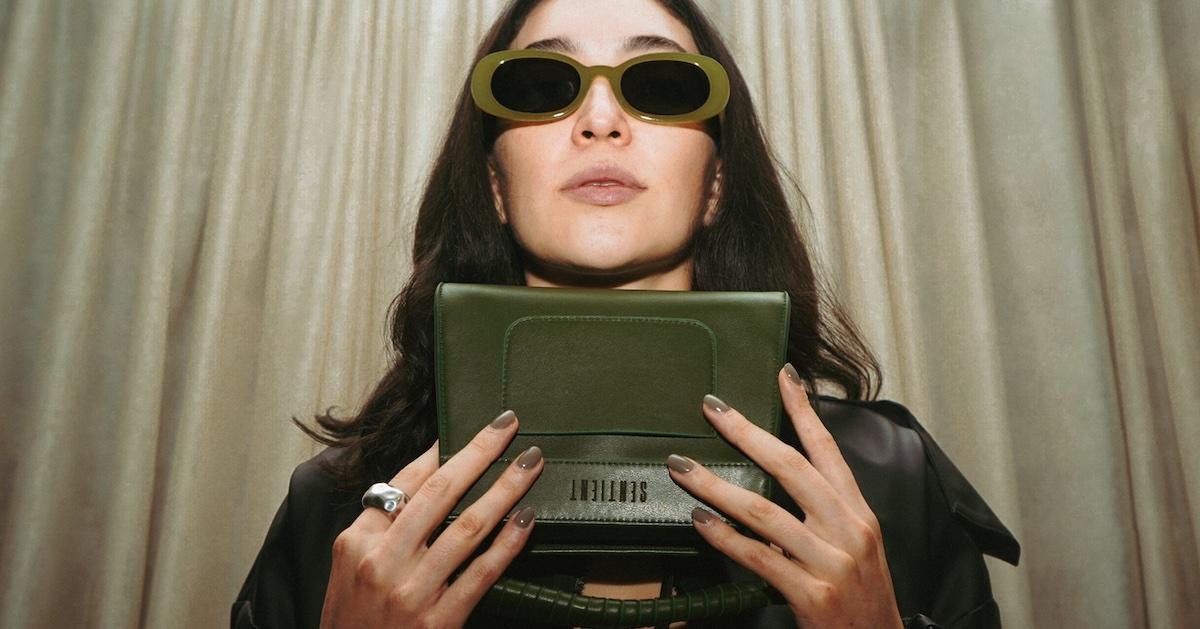 Sentient is a vegan leather goods company, specializing in handbags and backpacks, as well as a few vegan leather clothing items. In pursuit of avoiding PU faux leather entirely, Sentient instead uses a variety of plant-based leather materials, including cactus leather, apple leather, olive leather, and Natural Fiber Welding's Mirum, the latter of which is completely plastic-free.
"I feel like the brand is supposed to be a spokesperson for the animals," Sentient founder Jimena Suárez Ibarrola, an environmental lawyer, tells Green Matters exclusively in a conversation at the 2023 Vegan Women Summit. She adds that "caring about the environment is directly linked to animals."
Article continues below advertisement
"I really believe that more and more people are losing the myth that to buy quality driven goods, they have to be animal skin," she continues. "I think more and more people are convinced that you can have something durable, that you can have something that would that can stand the test of time, and all the while not be coming from animal skin."
Sentient even has a collection dedicated to the Mexican Jaguar, and the brand donates 10 percent of its proceeds to charities.
Article continues below advertisement
Terra Thread
At Terra Thread, you can shop for 100 percent organic cotton canvas tote bags to flaunt a more sustainable fashion sense. The company has built in sustainable values such as fair pay to farmers and workers who produce bags made from rain-fed agriculture. Terra Thread also avoids toxic chemicals, synthetic fibers, and unnecessary packaging.
Article continues below advertisement
Retrospecced
For a more sustainable pair of glasses, try Retrospecced, which recycles and refurbishes retro and designer eyeglass frames. Retrospecced partners with the organization Vision Aid Overseas to choose the best of donated frames to refurbish. You can also donate your own old frames to be repurposed at Retrospecced.