These Sustainable Luxury Fashion Brands Are Making Green Look Glamorous
These sustainable luxury fashion brands are proving that ethical, innovative, and eco-conscious practices are the future of the garment industry.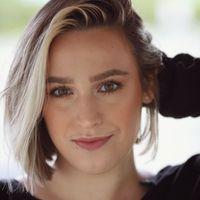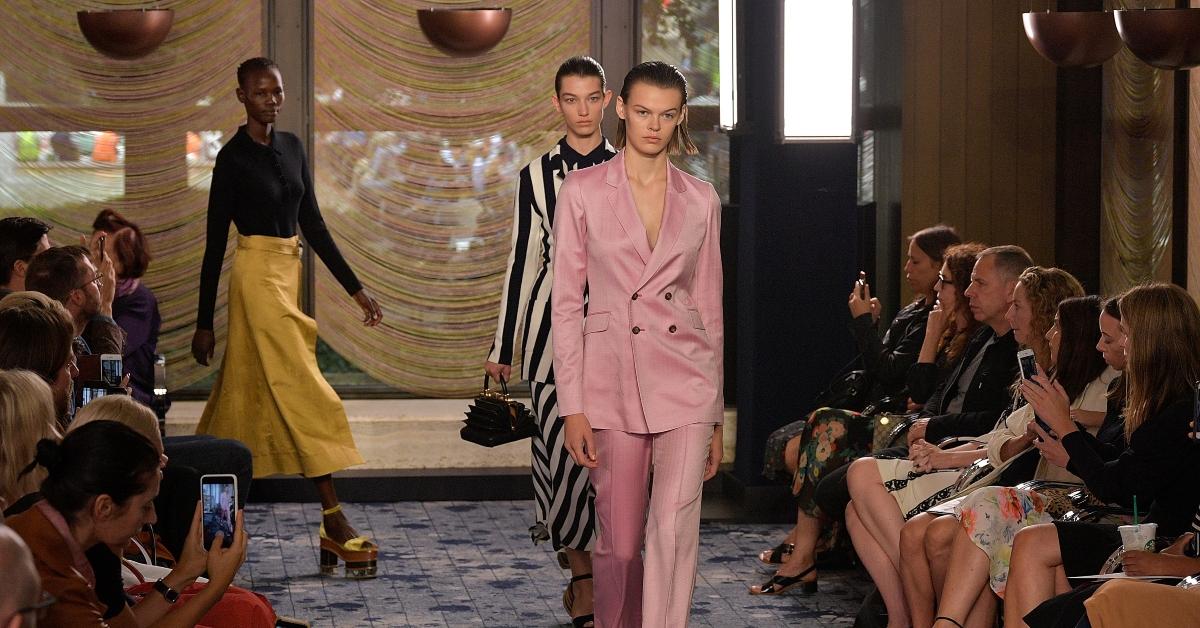 A jaw-dropping price tag implies the use of higher quality materials, attention to detail, an established brand name, and environmentally responsible sourcing and production practices — right? If you're going to spend your hard-earned moolah on a baguette bag worth double your rent, it should be for more than just a status symbol (aka that Fendi logo clasp). Unfortunately, luxury fashion and sustainability don't always mesh.
Article continues below advertisement
Long-lasting high-end fashion is often made with perfection and exclusivity in mind (think of the Hermès Birkin bag), requiring plenty of precious natural resources (e.g. water) for fine fabrics, dyes, et cetera. Not only that, but the production and processing of raw materials needed to create opulent pieces generates an exorbitant amount of greenhouse gas emissions, contributing to the climate crisis in a big way.
This may be a bummer for posh consumers who clutch their pearls at the environmental atrocities of the fast fashion industry. That being said, the luxury sphere is dotted with sustainable brands dedicated to making a change without sacrificing style.
So, we've rounded up a few inspiring and fabulous companies working to keep their environmental footprints low and their standards high.
Of course, none of the brands on this list are perfect — they all still have a long way to go in terms of becoming as sustainable and circular as possible — but they are all leading the way in terms of sustainability in the luxury fashion world.
Stella McCartney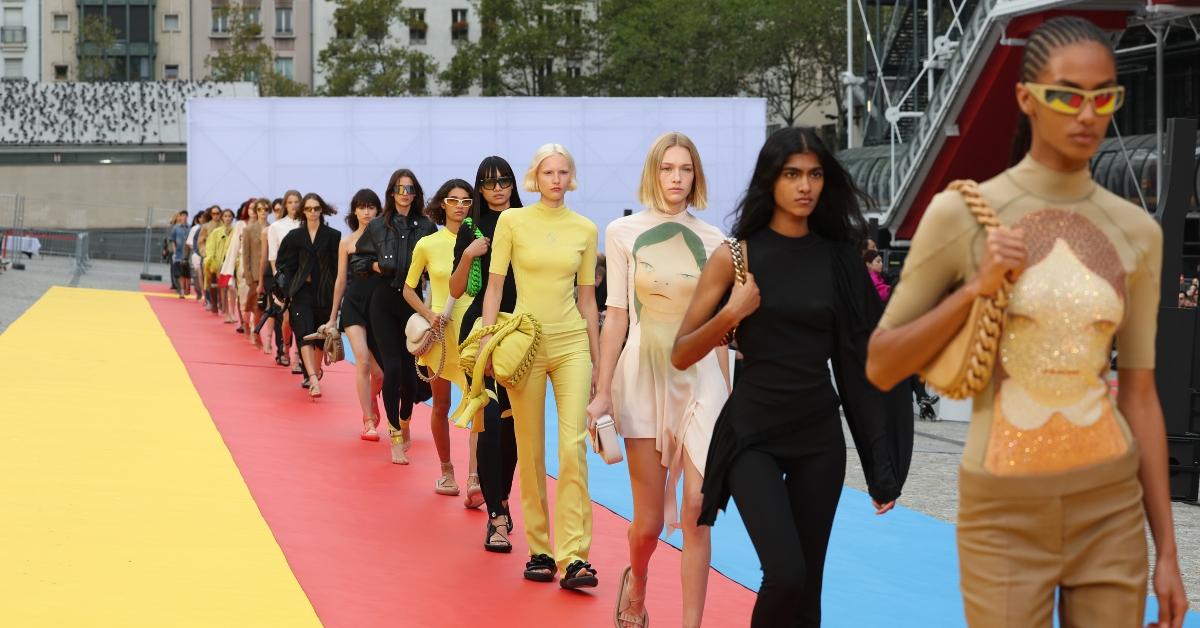 The eponymous brand of fashion designer Stella McCartney (aka the daughter of Paul McCartney) has "committed to being kinder to Mother Earth, our fellow creatures, and each other" since its 2001 launch. From the very beginning, Stella McCartney has refrained from using leather, feathers, fur, and skin. It stopped using angora in 2013 and banned the use of mohair in 2018.
Article continues below advertisement
The label went PVC plastic-free in 2010, started using recycled polyester and sustainably certified wood in 2012, and committed to going plastic free in 2018.
Additionally, Stella McCartney launched the very first bag made of Mylo mushroom "leather" in 2018 — which is much more sustainable than oil-based pleather. Handbag brands like Hermès eventually hopped on the planet-friendly fungus "leather" train, but only after Stella McCartney paved the way.
Article continues below advertisement
To ensure the brand honors its sustainability commitments, audits are orchestrated regularly. This is just a taste of the award-winning British brand's lengthy mission to impact the fashion industry by lessening environmental impact.
Article continues below advertisement
Vivienne Westwood
The British queen of plaid, punk, and New Wave fashion blessed the world with provocative garments and boundary-pushing themes up until her 2022 death. (Let us not forget her 1970s store Sex, which offered "rubberwear for the office.") Today, Vivienne Westwood's brand is just as badass, in part because of its inspiring message: "Buy less, choose well, make it last."
Article continues below advertisement
The iconic label is honest and upfront about the industry's sins (Vivienne Westwood herself frequently spoke out about the climate crisis and the lasting effects of overconsumption) and is "committed to strong, holistic action in the interests of farmers, artisans, supply chain workers, brand employees, our customers, our communities, and all life on earth."
With a focus on reducing emissions, Vivienne Westwood began shrinking the size of its collections in 2017.
Article continues below advertisement
The brand introduced poplin made of regenerative agriculture cotton and NATIVA certified wool in 2022 and offers a recycled denim line featuring cotton yarn made of production waste. Additionally, the synthetic materials in Vivienne Westwood's Mainline Ready-to-Wear collection are 100 percent recycled, and its jewelry line makes use of silver scrap metal.
Over the years, Vivienne Westwood has collaborated with numerous organizations, such as Greenpeace and Cool Earth, to inspire others, raise money for environmental charities, and "campaign for a better world."
Article continues below advertisement
Chloé
B Corp certified ​French brand Chloé has offered youthful and feminine luxury prêt-a-porter (ready-to-wear) garments since Egyptian-born Gaby Aghion founded it in 1952. Known for its uber-popular Paddington bag and Suzannah boots, Chloé introduced the world to high-end ready-to-wear fashion.
While that is certainly iconic, the label's dedication to sustainability and ethical practices is perhaps more impressive (in our eyes, at least).
Article continues below advertisement
By 2025, Chloé plans to "reach negative 25 percent on carbon emissions per product, negative 25 percent of global water usage, and negative 25 percent packaging and logistic waste (versus 2019) with the aim of reducing the use of plastic."
In 2021, the brand stopped destroying raw materials and finished products and started reusing, recycling, and donating "through various reliable channels."
Article continues below advertisement
Additionally, Chloé joined the Ellen MacArthur Foundation — which seeks to eliminate waste and promote a circular economy — in 2021, and eliminated the sale of PVC-based products in 2022.
Article continues below advertisement
Gabriela Hearst
Uruguayan fashion designer Gabriela Hearst happens to be the creative director of Chloé, but her eponymous fashion label — which boasts esteemed fans like Angelina Jolie, Greta Thunberg, Gillian Anderson, and Jill Biden — is another notable sustainable fashion house.
Article continues below advertisement
"We live in a [world] that is overproducing things that we don't need," Hearst said during an interview at the Chloé showroom. She went on to highlight her three-point approach to design, which considers fossil fuels, overconsumption, and the need to restore our environment. "What is this product doing to these three points?" she questions as she develops a new product.
Gabriela Hearst put on a runway show featuring pieces made of about 30 percent deadstock fabrics in 2017 and "produced the first-ever carbon neutral runway show" for the Spring Summer 2020 collection in 2019.
Article continues below advertisement
The label introduced TIPA flexible packaging — which is "fully compostable within six months" — in 2017 and set out to banish the use of virgin materials by 2022. Whether the brand is using fragments of antique Turkish rugs or deconstructing and reusing cashmere from previous collections, circularity is a main goal.
Even Gabriela Hearst's London store in Mayfair was constructed with sustainability at the forefront. Designed by Norman Foster, the store was built with zero new materials.
Article continues below advertisement
TOVE
With nearly 40 years of combined experience in the fashion industry, Camille Perry and Holly Wright founded TOVE in 2019 with "real women" in mind.
"Our collective vision [is] to create a wardrobe of sustainable signature pieces that are versatile and could easily transition between occasions, day to evening, work to family," Perry told Harper's Bazaar.
Article continues below advertisement
Longevity and environmental responsibility are at the core of every piece. TOVE's cotton products are either GOTS (Global Organic Textile Standard for Social and Ecological) or Oeko Tex certified, its dyes "meet high standards from an environmental and toxicological perspective," and reduced waste water systems are utilized during production.
When it comes to packaging and labels, everything is either recycled, recyclable, or made to be reused "for the current season and beyond."
Article continues below advertisement
In 2022, the London-based brand launched its first-ever denim collection, which includes five styles of jeans and a shirt. Per Vogue, TOVE collaborated with a groundbreaking Italian mill to produce the jeans using just 5 liters of water per pair. In comparison, the average pair of jeans is created using a whopping 10,000 liters of water. Furthermore, each waistband brand label is made from corn!
Both the TOVE Sofie Jean and the Marlo Jean are "consciously crafted to reduce emissions by up to 45 percent and water consumption by 65 percent."