What to Do With Old Jewelry: How to Sell, Donate, or Recycle Jewelry
Wondering what to do with old jewelry? Here's how to sell, donate, or recycle costume, estate, and fine jewelry.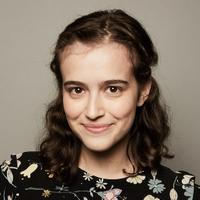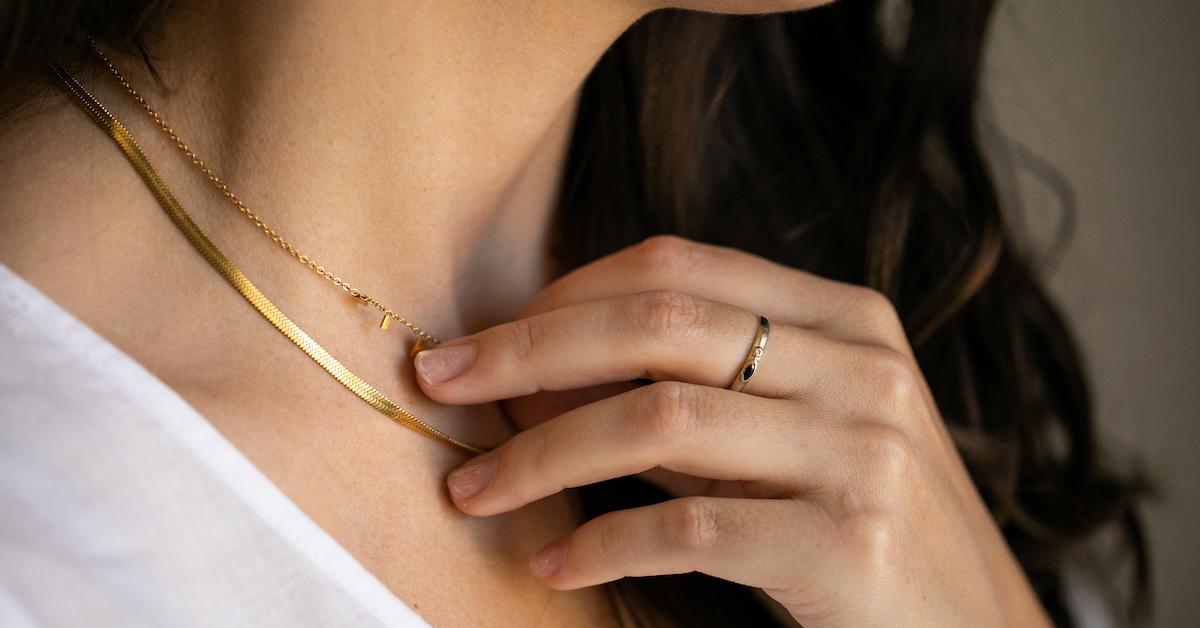 Jewelry is one of those things that tend to accumulate. And whether you prefer cheap costume jewelry, fine jewelry, or anything in between, your dresser could very well be covered with thousands of dollars worth of accessories. So what can we do with old jewelry?
Article continues below advertisement
Fortunately, there are a number of options for sustainably passing on old necklaces, bracelets, rings, watches, brooches, and more.
Keep reading for tips on where to (and online), places to donate jewelry, and how you can recycle old jewelry — responsibly and sustainably.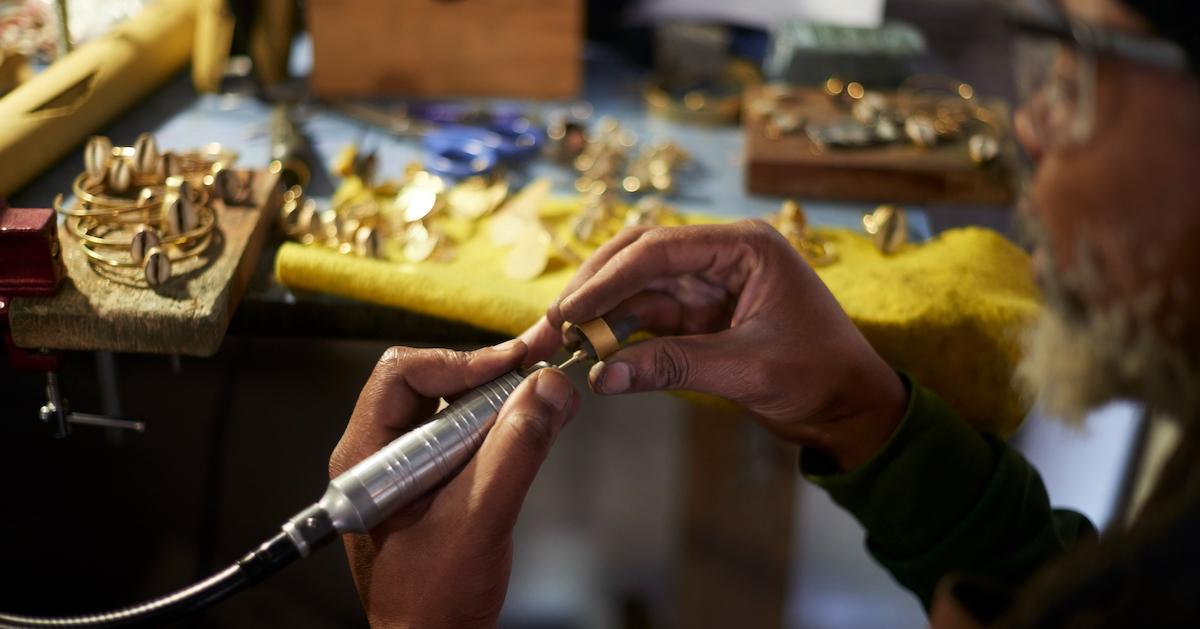 Article continues below advertisement
What to do with old jewelry:
There are a number of options for passing on your used jewelry. The first thing to ask yourself is if the pieces in question are worth anything. If they are made from solid precious metals, and if they feature diamonds or any other precious gemstones, you'll probably want to try selling them before anything else.
How to sell jewelry near you:
If the pieces you're dealing with are expensive, you may feel more comfortable selling them to a jeweler in-person.
To do this, the first step might be researching local jewelers near you. An easy way to do this is is by searching "jeweler" on Google Maps, and then reading customer reviews of the business, to make sure those jewelry stores that buy jewelry from customers are doing so at fair prices. (You might want to avoid any place that advertises its services with "WE SELL GOLD" signs on the side of the highway.)
Article continues below advertisement
If you have estate jewelry, costume jewelry, or pieces made of base metals like aluminum, brass, or copper, you may be able to sell them at your local consignment store that pays cash (or credit) for items on the spot. Buffalo Exchange, Plato's Closet, and Uptown Cheapskate are a few examples of stores that may give you some dough for your jewelry, especially if they are funky or trendy.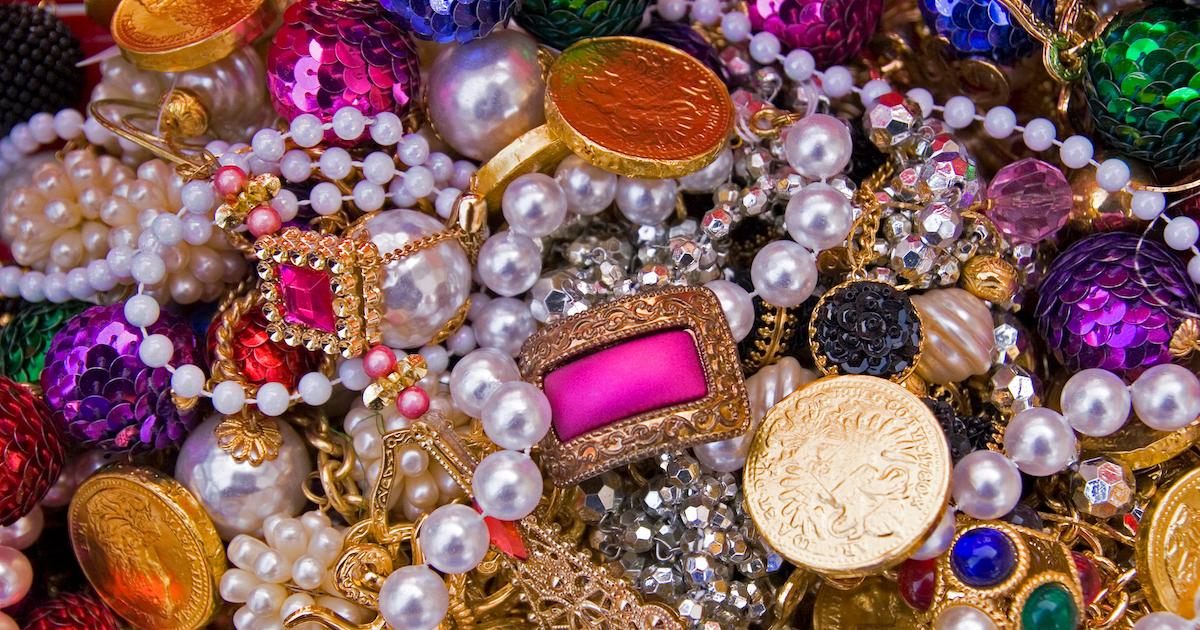 Article continues below advertisement
How to sell fine jewelry online:
A few jewelry websites offer cash and/or store credit in exchange for you mailing in your old baubles. Selling your jewelry with one of these programs is a great option if you don't have a reputable jeweler in your area, or if you simply don't have time to go to somewhere in-person.
The jewelry company LeMel has one such program. To participate, you can place an order for a free LeMel Jewelry Trade-In Kit on the brand's website; then, LeMel will send you a padded mailer, baggies for items, a prepaid label, and forms.
Once you receive it, you'll fill out the forms with details about your items, pack them up, and mail them back to LeMel, who pays for shipping and insurance on your package, up to $5,000 in value.
Article continues below advertisement
The company suggests including items made with valuable precious metal of all karats (such as silver, gold, or platinum), but you can also send in anything you're unsure about, and the team will evaluate it. It's OK if the items are broken or tarnished.
After receiving your package and evaluating your items, the company will get in touch with you to offer LeMel credit or cash. They will then melt down your old jewelry and use the metal to make new recycled pieces.
Another website to consider is Louped (formerly known as I Do Now I Don't), which is a peer-to-peer marketplace, exclusively selling preloved jewelry and loose diamonds.
Through Louped, you can sell your jewelry in two ways. The first step is signing up for a free account, and then submitting a listing directly on Louped's website. For this, you'll need to upload photos and set a price estimate of your item. Louped accepts all types of jewelry, including diamonds and watches.
Article continues below advertisement
After submitting your item, Louped's gemologists will email you with a direct offer, in case you want to immediately sell your item to Louped. They will also send you a suggested price, in case you'd prefer to leave the listing up for a customer to purchase. From there, you can choose between the direct offer, marketplace listing, or a combo of the two. All sales are verified with an authentication process.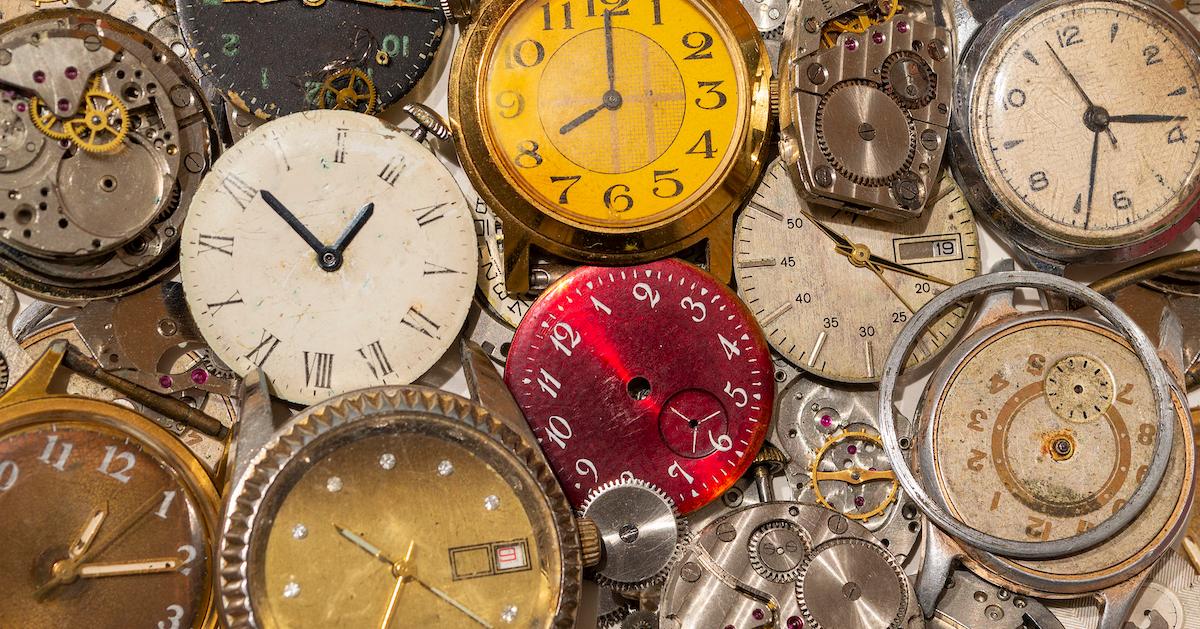 Article continues below advertisement
How to recycle cheap or costume jewelry:
Unfortunately, costume jewelry or pieces made from cheaper base metals are not usually valuable. So while these can be recycled and melted down into new pieces, jewelers may not take them, as they are not worth much.
However, your local municipal recycler may actually accept them! Many recycling plants accept scrap metal, and your inexpensive jewelry could fall into that category. For instance, Sims in New York City accepts scrap metal made of materials including aluminum, brass, copper, stainless steel, and zinc, according to Earth911.
Check out the sanitation section of your municipality's website to find out if you can drop your old metal jewelry off at a local recycling center.
Article continues below advertisement
You may also consider upcycling old costume jewelry. Maybe you can remove the beads from an old bracelet, and save them to make new pieces; or, get creative and turn old necklaces into curtain ties, as suggested by RecycleNation.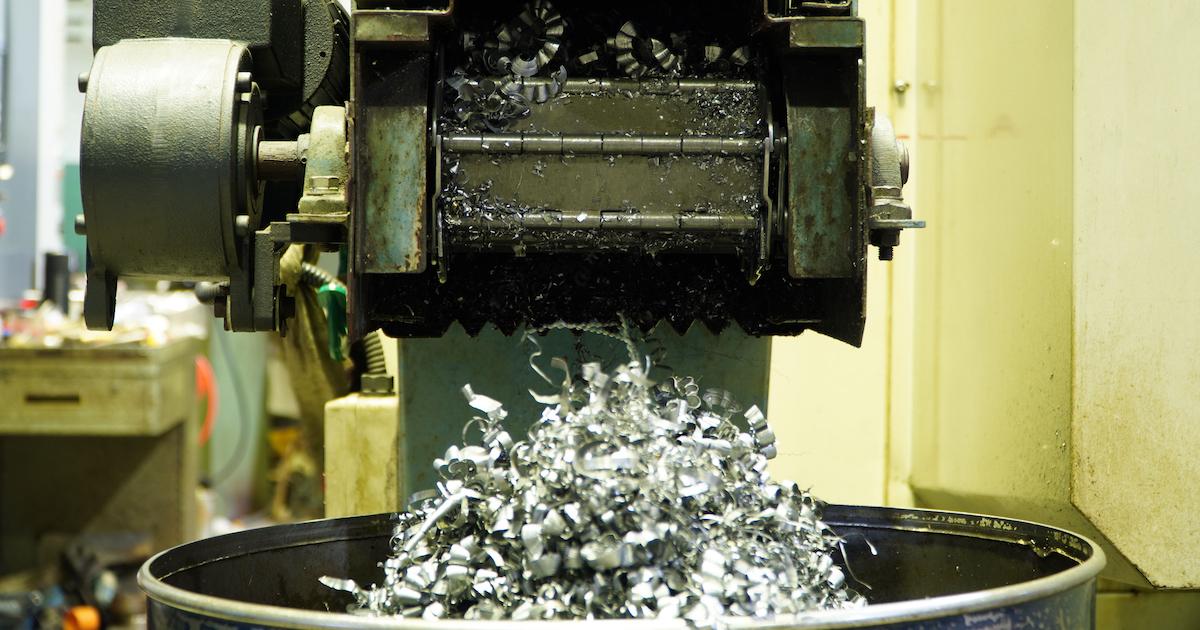 Article continues below advertisement
How to donate old jewelry:
Whether or not your jewelry is worth anything, you may just prefer to donate it.
You can simply donate the jewelry items to your local thrift store, as long as they accept jewelry. Or, if you're a member of your neighborhood's Buy Nothing group on Facebook, post photos of the jewelry items you're like to give away for free.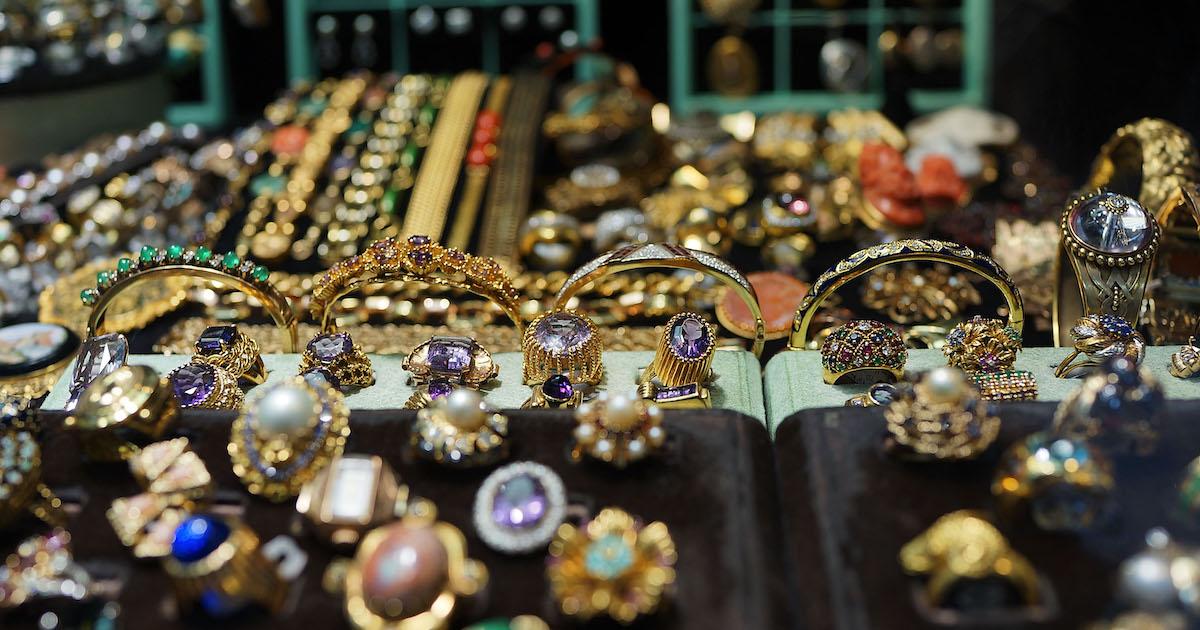 Article continues below advertisement
Alternatively, the nonprofit I Have Wings Breast Cancer Foundation has a costume jewelry donation program.
To participate, just pack up any and all unwanted costume or estate jewelry in a box, and mail it to: I Have Wings; P.O. Box 18462; Erlanger, KY, 41018. You'll have to pay to ship it, and I Have Wings recommends you use the United States Postal Service in a priority mail box, which will track the package.
Once I Have wings receives your box, the organization will clean, repair, and resell the jewelry to fund breast cancer survivors as part of I Have Wings programs, as well as support other nonprofits.
You may also consider donating any jewelry that could be worn in a professional setting to Dress for Success, a worldwide organization that provides professional workwear to women in need. Find your local Dress for Success affiliate here, and then drop your jewelry off at its next donation drive.