Mining E-Waste for Precious Metals: Could It Save the Planet?
Even though e-waste recycling is becoming more commonplace, we need to reuse precious metals in old electronics, to preserve Mother Earth.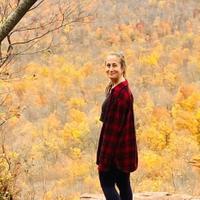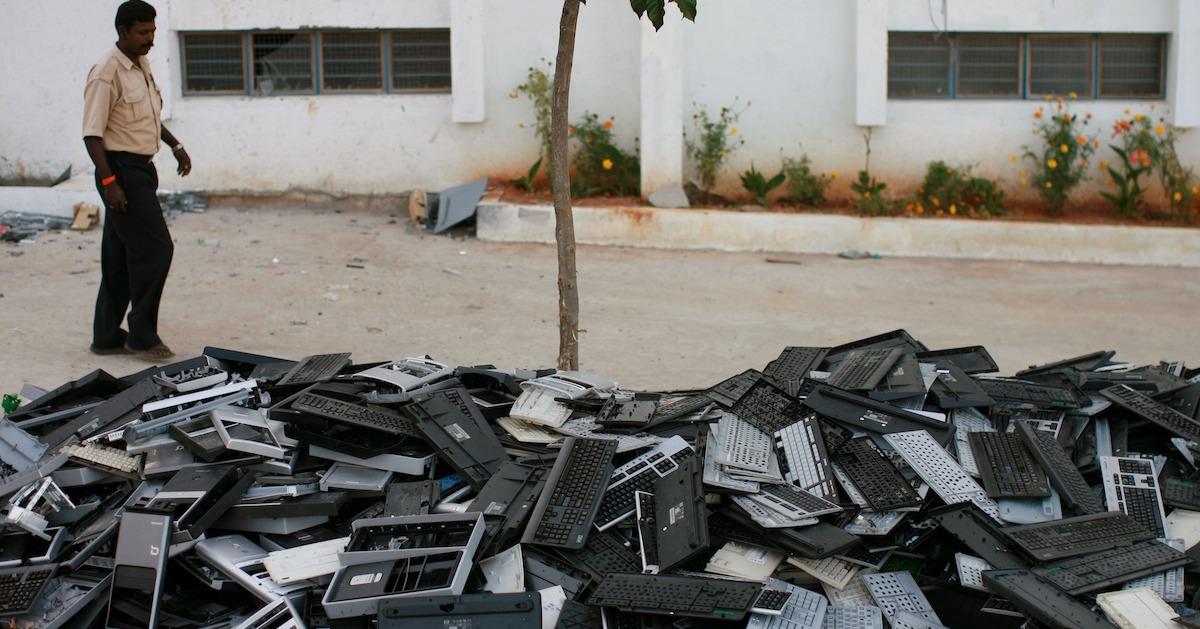 Although there are many contributing factors to air and water pollution, and climate change overall, a leading contributor is e-waste. Consumers are continuously tossing old electronics in the trash — as opposed to properly recycling them — which leaves quite a bit of toxic waste in landfills. But also, it wastes precious metals which could easily be reused for new electronics.
That's why climate scientists are pushing people to "mine e-waste," not planet Earth.
Article continues below advertisement
"Our tech consumption habits remain highly unsustainable and have left us at risk of exhausting the raw elements we need," Professor Tom Welton, who holds the title of president of the Royal Society of Chemistry, told BBC News. He said these types of unsustainable recycling habits are "continuing to exacerbate environmental damage."
But a decent amount of the responsibility should be on electronics manufacturers to make a change.
"Manufacturers and retailers need to take more responsibility," Elizabeth Ratcliffe from the Royal Society of Chemistry, also stated, per BBC News.
"Like 'take-back' schemes, meaning people can return their electronics to a retailer and be assured they will be recycled securely. All this volatility in supply chains really just reinforces the fact that we need a circular economy for these materials. At the moment, we're just mining them out of the ground constantly."
Article continues below advertisement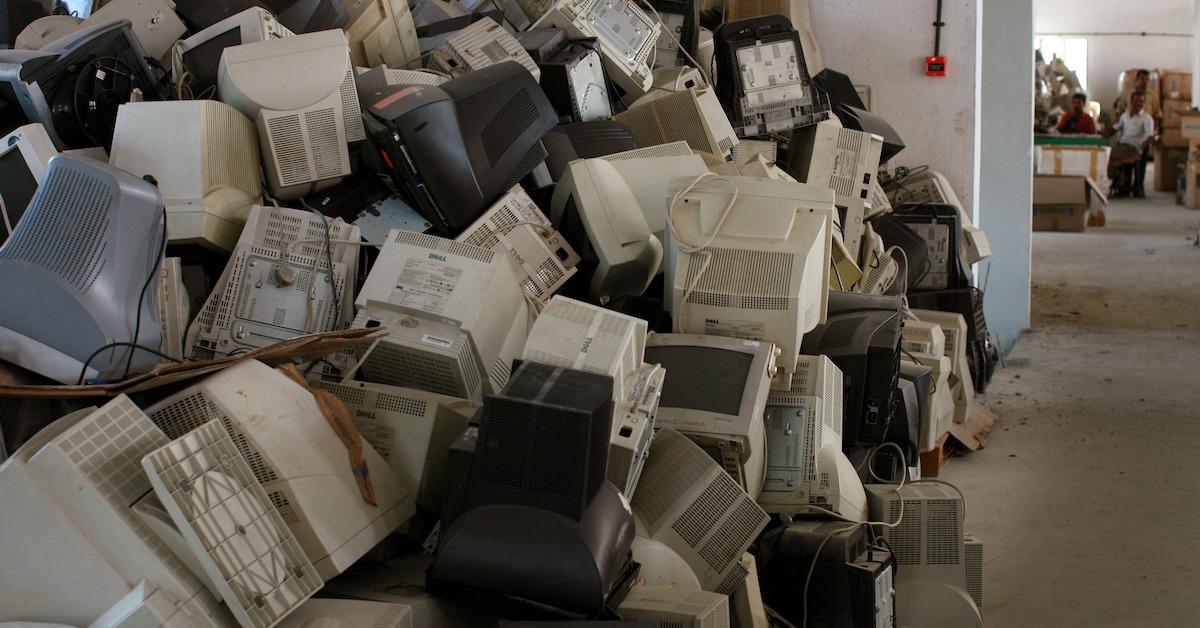 Can we mine e-waste instead of planet Earth?
E-waste leaves behind a nasty impact — the almost 80 percent of e-waste that isn't properly disposed of take years to biodegrade, often leaching unsafe chemicals landfills. And what's more, it puts precious metals for new electronics to waste, which require unsustainable mining practices. So why not just mine for metals in e-waste?
"Currently e-waste is considered as one of the top most waste concerns in sustainable production and consumption phenomenon," reads a 2020 study published in Science Direct.
Article continues below advertisement
"Urban mining of E-waste may support especially cities, to reduce the pressure on natural resources by resource recovery of metals, metal oxides, and alloys which will reduce air and water pollution from the leachates of the landfills," it continues.
E-waste recovery not only cleans up landfills, but it reuses precious metals for new electronics. Within the next century, electronics staples such as gallium, arsenic, silver, indium, yttrium, and tantalum are expected to run out, per BBC News.
More and more people have shown an interest in purchasing sustainable electronics in recent years, though. Research from RSC that was shared with BBC News showed that 60 percent of people, surveyed across 10 countries, would be more likely to switch to the rival brand of their go-to tech brand, if it was somehow made more sustainably.
This definitely gives us hope, but it's ultimately up to big companies — not so much consumers — to make the change happen. We hope to see more on that, soon.
Article continues below advertisement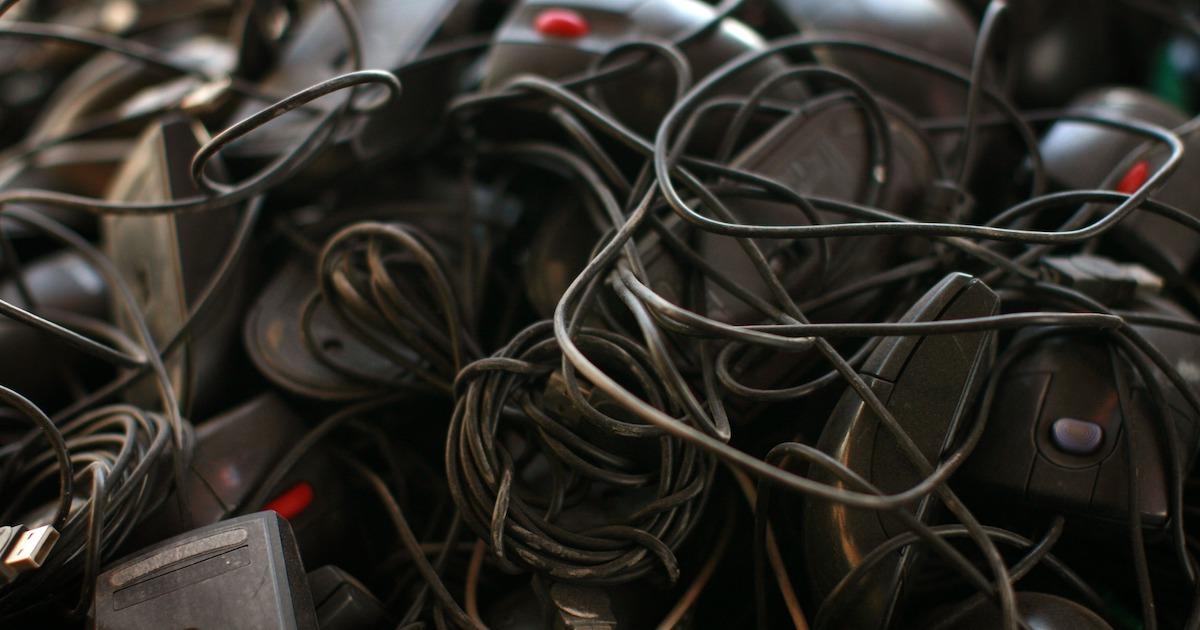 Why is metal mining bad for the environment?
Metal mining is bad for the environment, and for society as a whole. But why does it take such a massive toll on the environment?
Like non-renewable energy, precious metals that are used for electronics are incredibly rare. According to a study published in the journal Environmental Evidence, this can create serious tension in countries that are rich with metals, as well as those that aren't.
Mining practices also require digging and heavy machinery, which take a massive toll on the land and surrounding waterways. They can also affect nearby communities — causing accidents and explosions — and they are dangerous to those who work in the mines.
If we can simply reuse precious metals from improperly disposed of e-waste, instead of jumping through hoops to find new ones, that would be the obvious, more sustainable solution.