Cesar Millan on Making Outdoor Adventures With Your Dog So Much Safer (Exclusive)
In a Q&A with celebrity dog trainer, Cesar Millan, we learn about the Halo dog collar, as well as his tips for recall training, to protect your dog on outdoor adventures.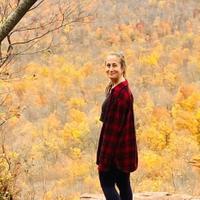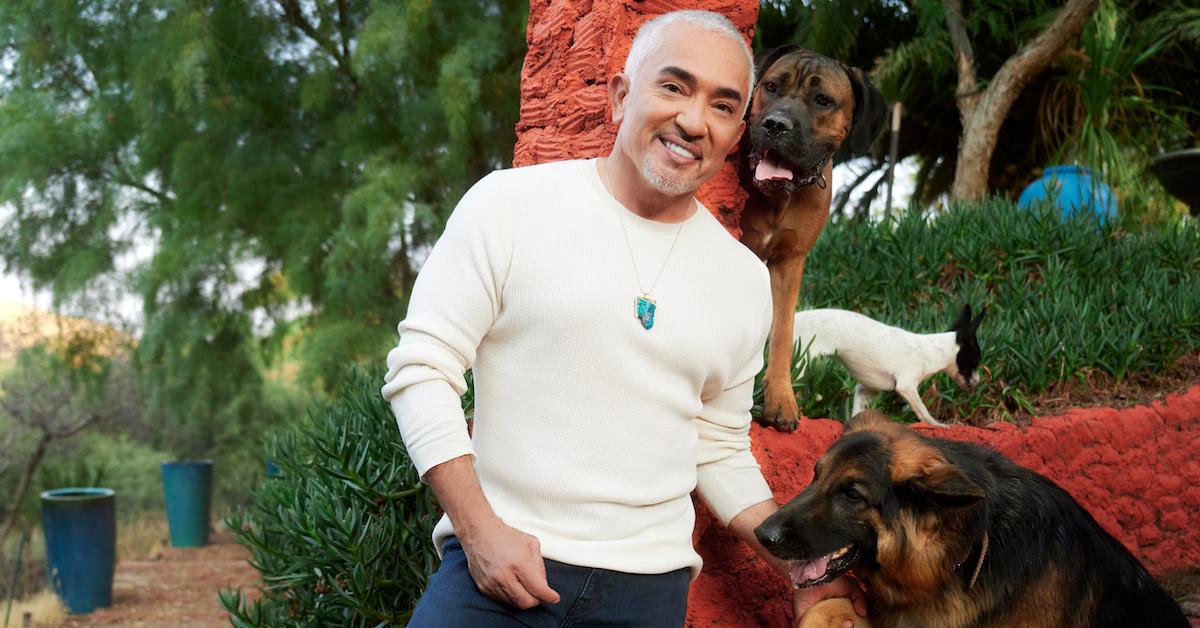 Summer is coming up, and for pet parents, that means more quality time outdoors with our fur babies.
But before em-bark-ing on a camping trip or long hike, it's crucial to have safety measures in place to keep track of your dog... because searching for a lost pup is absolutely devastating. With that in mind, we spoke with celebrity dog trainer, Cesar Millan, about his dog collar and recall training, which will both protect your pup from getting lost at a campsite or on a hike.
Article continues below advertisement
Millan is a self-taught dog behaviorist. He has worked with a wide range of famous clients, including Jerry Seinfeld, Oprah, Vin Diesel, and more — and has built a dog training empire with more than 20 years of experience under his belt. That said, — check out our Q&A with him, below.
GREEN MATTERS: Tell me about the Halo collar— how does it work?
CESAR MILLAN: Dogs need rules, boundaries and limitations. Halo Collar allows you to easily create those boundaries anywhere you go and communicate them to your dog in a way they will understand. The collar stores up to 20 wireless fences that you create, and continuously calculates when your dog is near the boundary to prompt them to turn around. The virtual fences are stored directly in the collar and are created by using GPS and the Halo app by simply drawing the perimeter with your finger. The Halo Collar makes bringing your dog wherever you may go easy, even without Wi-Fi or a cellular connection, to ensure that they are always safe and protected.
Article continues below advertisement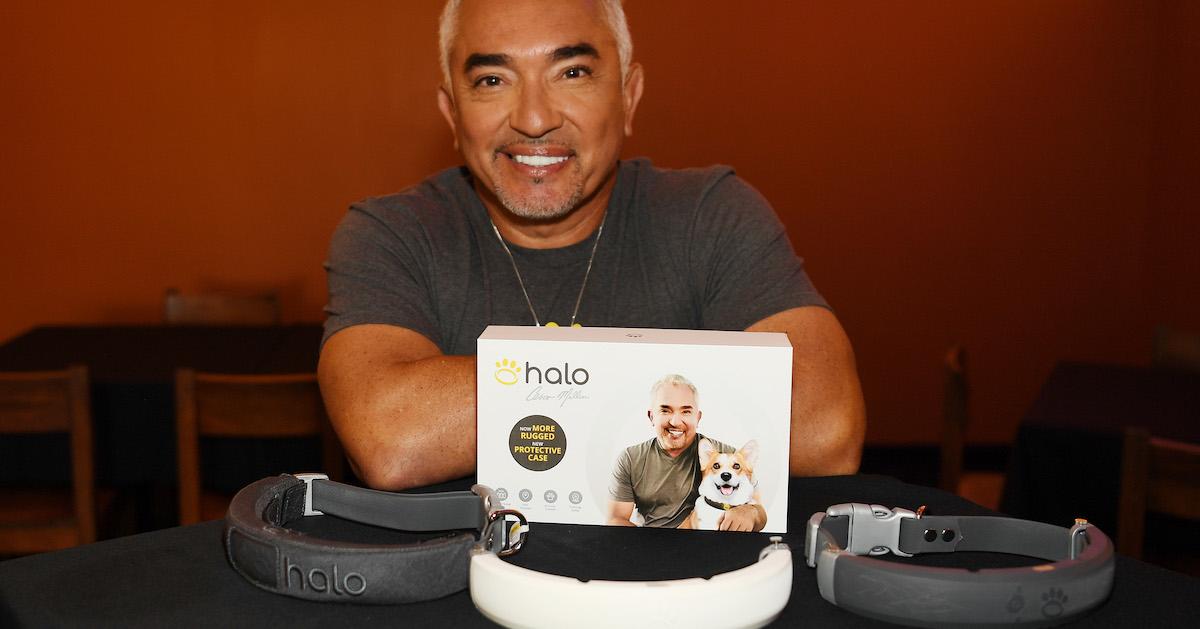 GM: What inspired the creation of the Halo collar/what was your involvement?
CM: I was involved with the creation of Halo from the very beginning. Ken Ehrman, co-founder of Halo Collar, approached me about the number of dogs who get lost or escape their traditional fences each year. I knew it was an important cause [and] I wanted to help. The app includes my training program where people across the country can now access my training. I also helped to create the original design that I truly believe is the best for both dog and human.
Article continues below advertisement
GM: What's something all dog parents should be aware of when working on recall?
CM: It is important to be consistent in your communication. There needs to be an action for when your dog is doing something right and for when your dog is doing something wrong. Many humans have problems with their dogs because they do not communicate with them and because they are not consistent in their communication.
GM: Do you have any tips for making it easier to hike with your dog, whether they're on or off leash?
CM: Hiking with your dog is a good way to bond and help your dog lose some of its energy. Before you begin hiking, you should keep in mind your dog's activity level and age when planning your route. You should also be prepared with water and snacks. I also recommend bringing the Halo Collar on your hikes so you take your dog with you safely and with confidence. Halo Collar gives your dogs the rules, boundaries, and limitations they need, while allowing them to live freely and safely.
Article continues below advertisement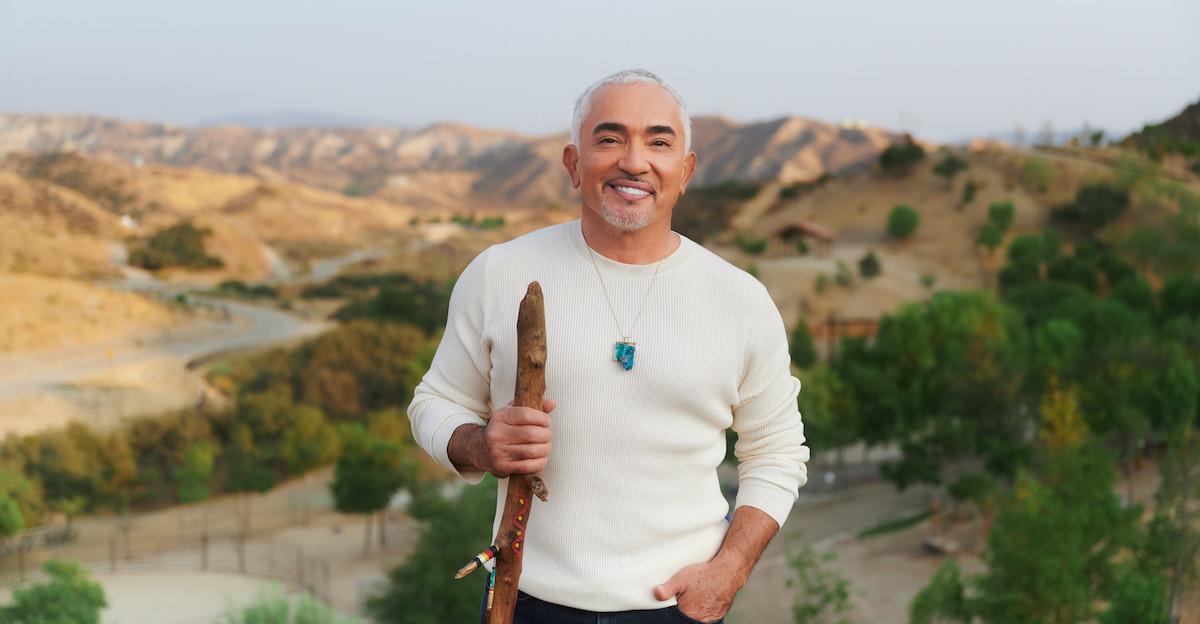 GM: What's your biggest piece of advice for first-time pet parents who have no experience in dog training?
CM: Most people want to train their dog, but they don't have the knowledge. It comes down to exercise, direction and affection. One must understand how dogs learn, which is through their nose, their eyes, and their ears. It's understanding how dogs learn, and it's understanding what motivates the dog in order to properly train a dog. I train humans, and not dogs, because if the human doesn't change, the dog doesn't change. Humans are responsible for the outcome of their dogs. For example, dogs live in a way that's natural, simple and profound. If the human's energy is not calm, the dog will not be calm.
GM: Have any of your celebrity clients worked on off-leash training for hiking?
CM: Many of my clients come to my ranch where we work on training, including walking and hiking off leash and in the mountains. Dogs will follow the human's energy. If the human is calm and confident, the dog will in turn be calm and confident.