'Canine Intervention' Star, Jas Leverette, on Training Celebrity Pups (Exclusive)
We caught up with 'Canine Intervention' star and celebrity dog trainer Jas Leverette about his latest partnership and experiences with dog training.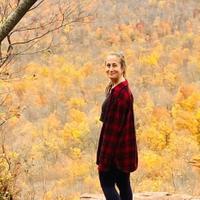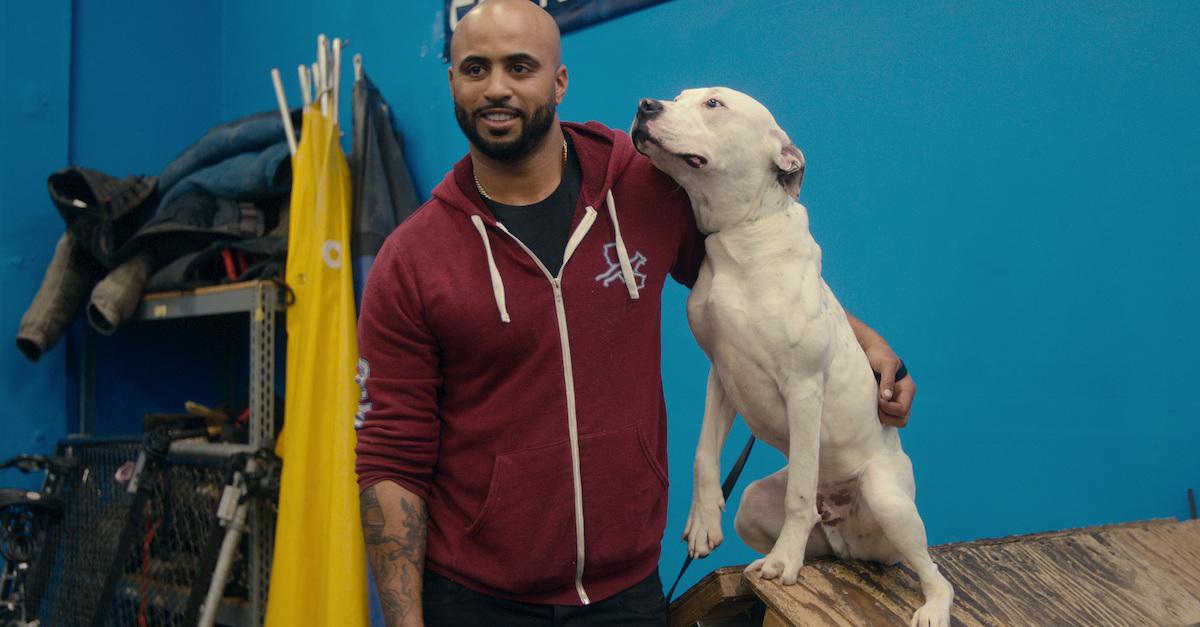 Very few people connect with dogs quite like Jas Leverette of Netflix's Canine Intervention — the binge-worthy reality TV show for dog enthusiasts watches the Oakland, Calif. trainer connect with dogs who are having trouble adjusting to their homes. Leverett has worked with countless pups, including the fur babies of notable celebrities such as Michael B. Jordan, Demi Moore, and Kevin Hart. That said, we were thrilled to catch up with Leverett via email to discuss his dog-loving endeavors.
Article continues below advertisement
Leverett recently partnered with a wireless fence technology company called Halo Collar, which works on boundary training. It can create 20 wireless fences through an app, sans the Wifi.
"I use Halo Collar with my clients because it is an easy to use device where all the technology is contained within the collar," he says. "I not only want to provide my clients with the best technology — I want to help an important cause, as many dogs get lost or escape their traditional electric fences yearly."
Article continues below advertisement
The training process is easy — the founder, Cesar Millan, created a holistic 21-day training program that includes live sessions with expert trainers, who involve the pet parents to better understand their pup. Soon, the dogs will be able to quickly respond to sound, vibrations, and other prompts, helping them recognize the parameters of the invisible fence.
"The expert training is easy to follow and provides custom feedback that is just right for each specific dog," Leverett explains. "At the end of the training, pets will be able to comfortably use the collar and be boundary trained within the limits pet parents set."
Needless to say, Leverett's experiences in dog training are truly awe-inspiring, as expressed in the Q&A below.
Article continues below advertisement
GREEN MATTERS: How did you get into dog training?
JAS LEVERETT: I was a busy kid and dog training got my attention at a young age. Since I was young, I have always had a thing for animals and I preferred to watch dog and horse-related television shows over Harry Potter and Tom Sawyer. I tapped into that interest and turned it into a hobby, that turned into a passion and then a career.
Article continues below advertisement
GM: Which celebrity dog was most memorable to you, and why?
JL: Each of my clients have been memorable for different reasons. The boxer, Andre Berto, really maximized my services and I attribute that to his profession as a boxer. He taught his dog to protect through home defense, to be obedient, and to be comfortable around children. Andre and I have since developed an organic relationship beyond dog training. Dogs do not care who you are. I just want each of my clients to listen to my methods and apply them to daily life.
GM: What is the most fun/challenging aspect of being a celebrity dog trainer?
JL: To me, dog training gives someone purpose and provides them with so much more outside of their current life or situation. It is inspiring, educational, and allows me to inspire children and show them that they can pursue their dreams. I want to show others that you can be yourself and learn a business.
Article continues below advertisement
GM: What types of training methods do you generally gravitate towards, and why?
JL: My training involves more specialized work, including agility and protection. I often use a process called The Box, where I bring a small wooden pallet to sessions. I then ask a dog to sit or stand which teaches them focus and stillness as they learn their new tasks or hone newly-acquired skills. The Box means "work" for the dog, while "break" comes when the dog gets down off the box and can engage in a more playful manner, so they are constantly rewarded and positively reinforced.
Article continues below advertisement
GM: Which dog from Canine Intervention was most memorable for you?
JL:: In the third episode, there was a young boy named Andrew. His mother humanized their dog, who was supposed to be a service dog. His mom ultimately was getting in the way of training so I felt really connected with the boy and empowered him to be not only confident with his dog, but to be the man of his household.
GM: Do you ever check back in with former dog clients to see how they've grown and progressed?
JL: We stay connected on social media and I am happy to see what my former clients are doing now. Many times clients will come back with their second dog or for "training maintenance" after a while has passed.
Article continues below advertisement
GM: What is one piece of advice you'd give to someone looking to adopt and train a dog?
JL: Training should be both a fun and positive experience for both pet parent and dog. Dogs are a lot more like people than we realize, therefore I often take a more empathetic approach in my training. It is also important to prepare for bringing home a dog and getting the proper tools, like Halo Collar, set up from the start in order to develop a proper foundation for both pet parent and pet.
This article, originally published on May 17, 2022, has been updated.