A Guide to Camping With Dogs, if You're New to Tenting With Your Furry Friend
If you've never camped with your dog, doing so is somewhat of an adjustment — but it's a great way for you to bond in the great outdoors.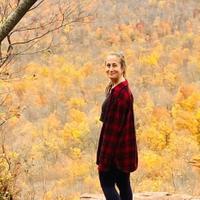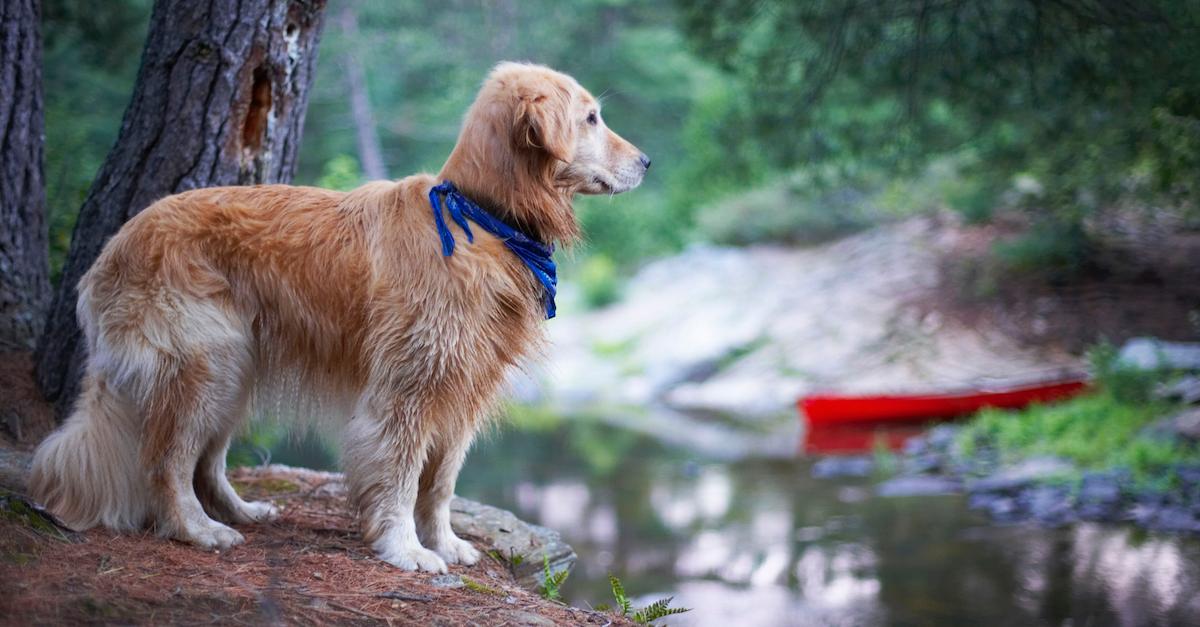 Now that summer is almost here, there are likely a few camping trips in your future. And if you're one of many who became a dog parent during the COVID-19 pandemic, it could be your first camping trip alongside your furry friend. Although it will likely be a breeze, there are a few things you should be prepared for — here's a guide to camping with your dog.
Article continues below advertisement
Work on recall.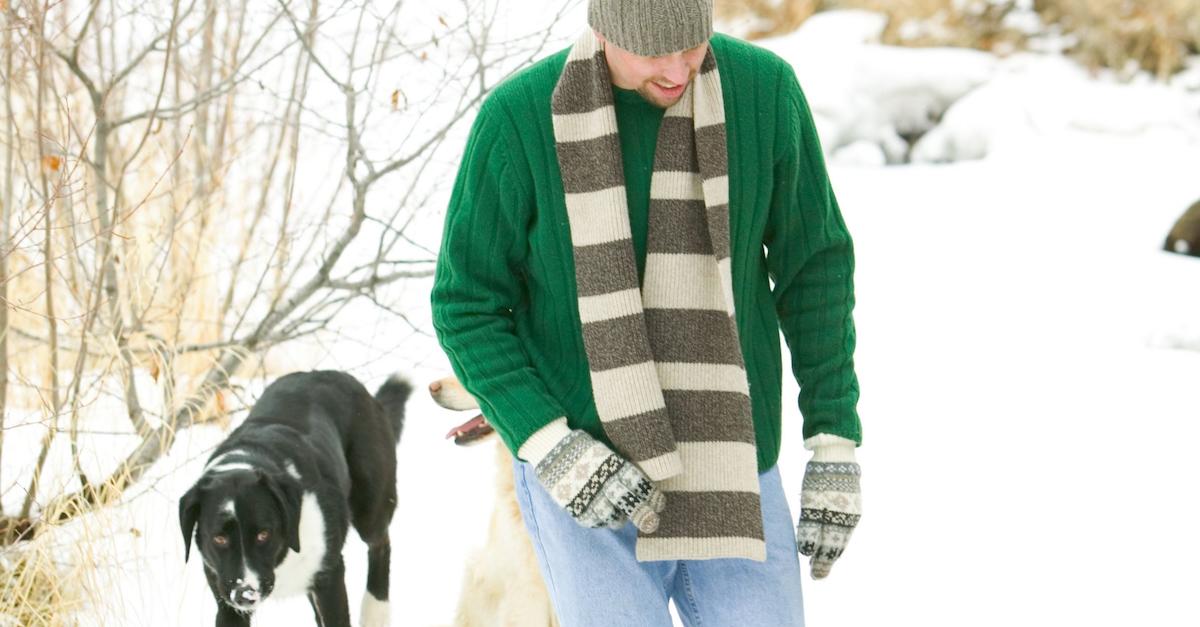 One of the most important things to do before you go on your first-ever camping trip with your dog is working on recall — unless you're planning to keep them on a leash or long lead at all times. Start by bringing your pup to an enclosed space, and working with a partner in getting them to come to you, rewarding them each time with high value treats. The more you practice, the more comfortable you'll feel letting them roam around your campsite.
Take something that reminds them of home.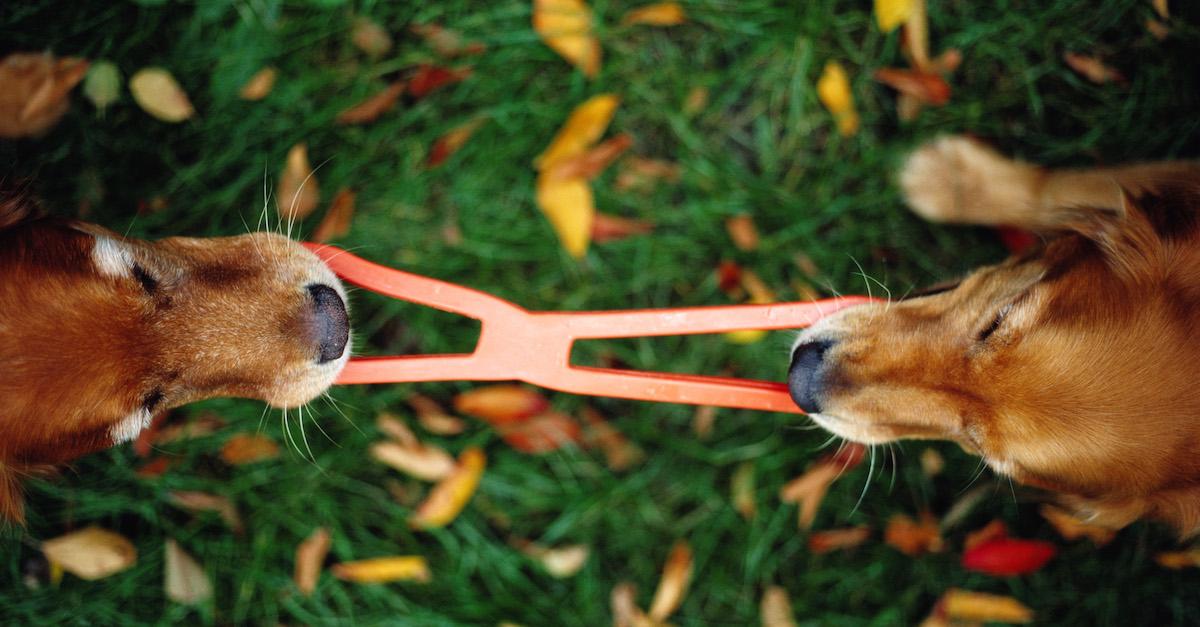 Just like people, dogs get homesick, too! Pack one of their favorite toys or blankets. As long as they're with their loving parents, they will most likely be as comfortable as possible, but it never hurts to bring one of their favorite keepsakes to remind them that home is only a few days away.
Article continues below advertisement
Bring lots of treats — but store them safely.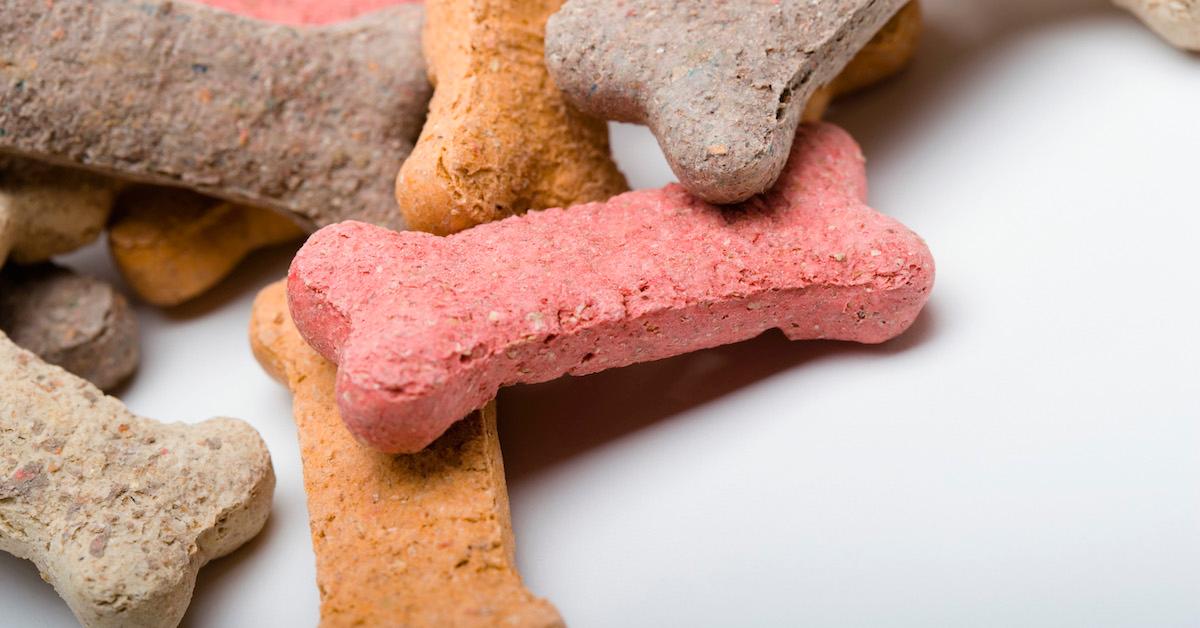 Keeping your dog in line (and happy) is crucial if you bring them camping with you. Bring some of their favorite treats, but remember to store them appropriately with your food, as to not get inundated by critters — or even bears. Their treats look no different from human food to a wild animal, and aside from having your food eaten, it could harm the wild animals. So keep everyone safe, and pack food securely.
Article continues below advertisement
Keep an eye on them, especially at night.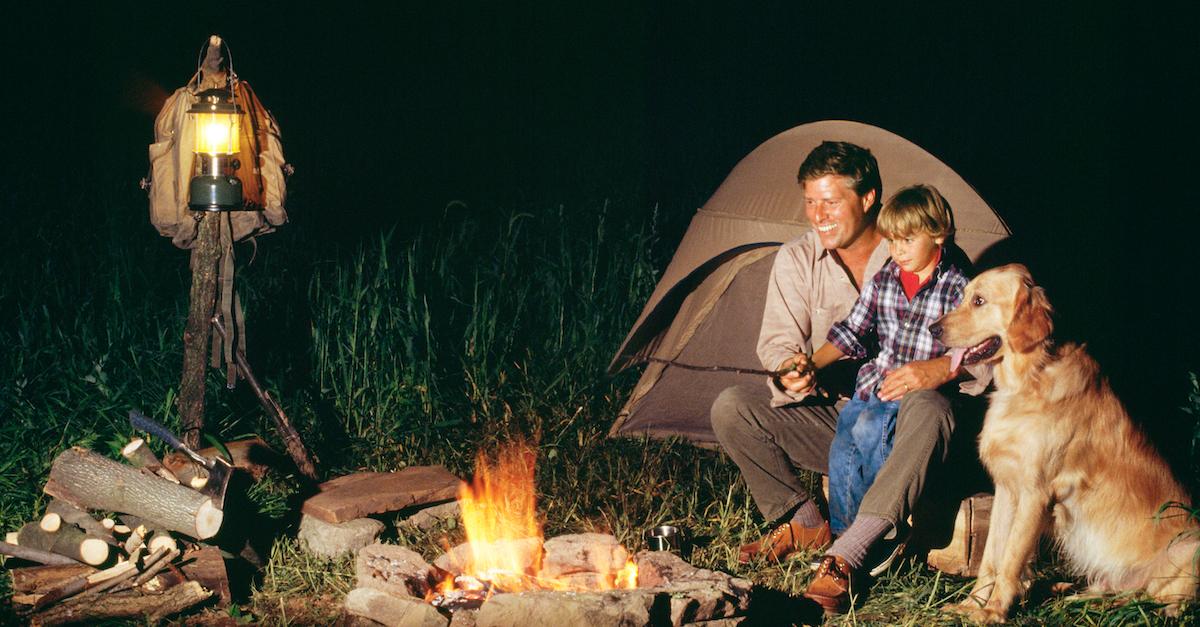 While this may be a given for most readers, keeping an eye on your dog at night is absolutely crucial, regardless if they are comfortable off-leash or if they're attached to a long lead. You never know if coyotes or other animals that travel packs will be on the prowl — and chances are your pampered pup couldn't stand a chance against an undomesticated animal.
Article continues below advertisement
Try introducing them to a tent before your big trip.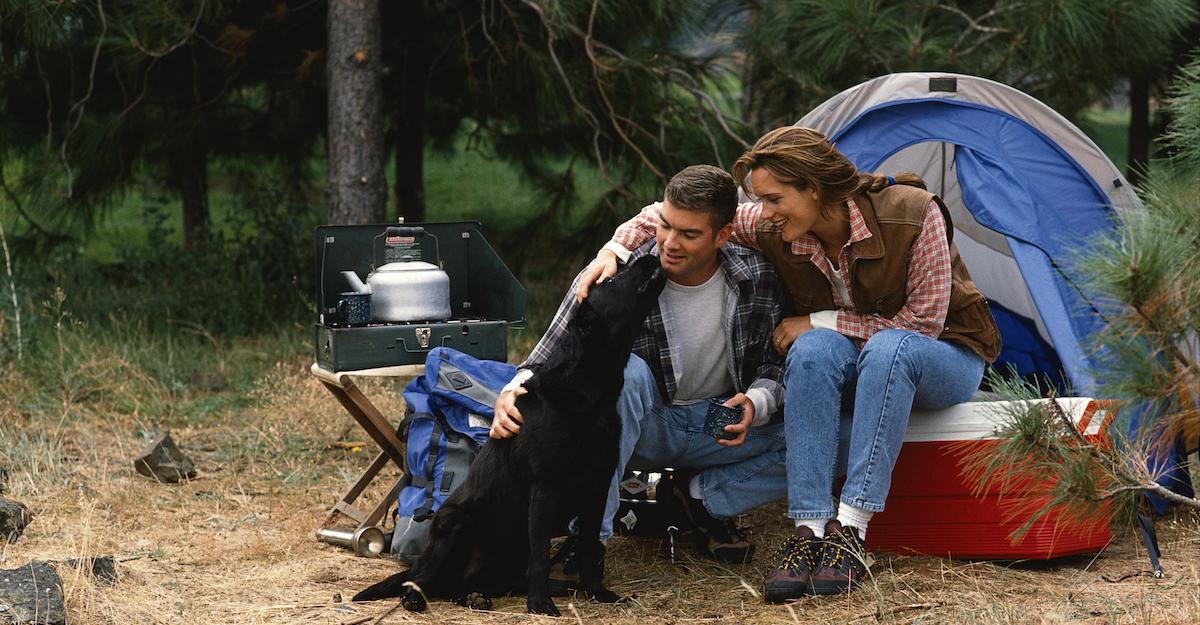 Some dogs may be freaked out by the prospect of getting in a tent, especially if they aren't used to being crated, or are otherwise triggered by small spaces. Try bringing your pup and your tent into the backyard, and simulate what sleeping in it will be like for them, so they get comfortable with the idea of snuggling in there alongside you and your other camping buddies.
Article continues below advertisement
Pack lots of water.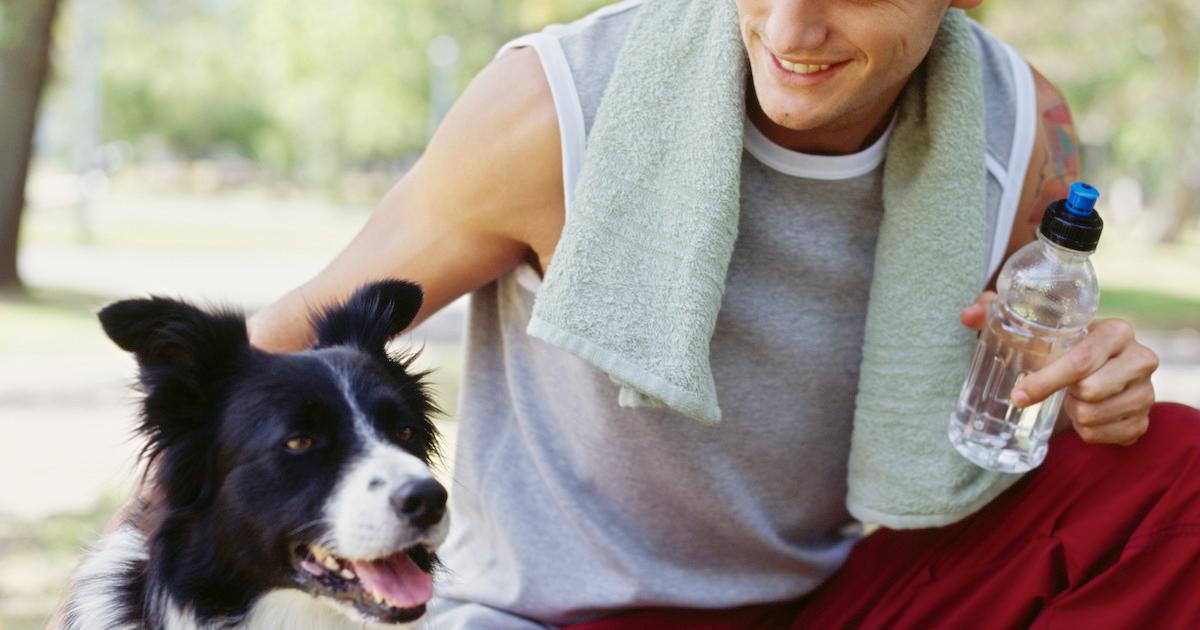 Like humans, it's crucial to keep dogs hydrated at all times. And if you're camping in the summer, your pup is susceptible to heat stroke, whether they have a long, thick coat or a single layer of fur. To be safe, bring a designated water bottle for them, and refill it whenever you possibly can.
Article continues below advertisement
Bring a doggy first aid kit.
Again, dogs can get injured just like humans can. To ensure they're safe from harm's way, here's a guide for what to keep in a first aid kit for dogs. Hopefully you won't need it, but if you do, you'll be prepared.
Article continues below advertisement
Be attentive to your pup's wants and needs.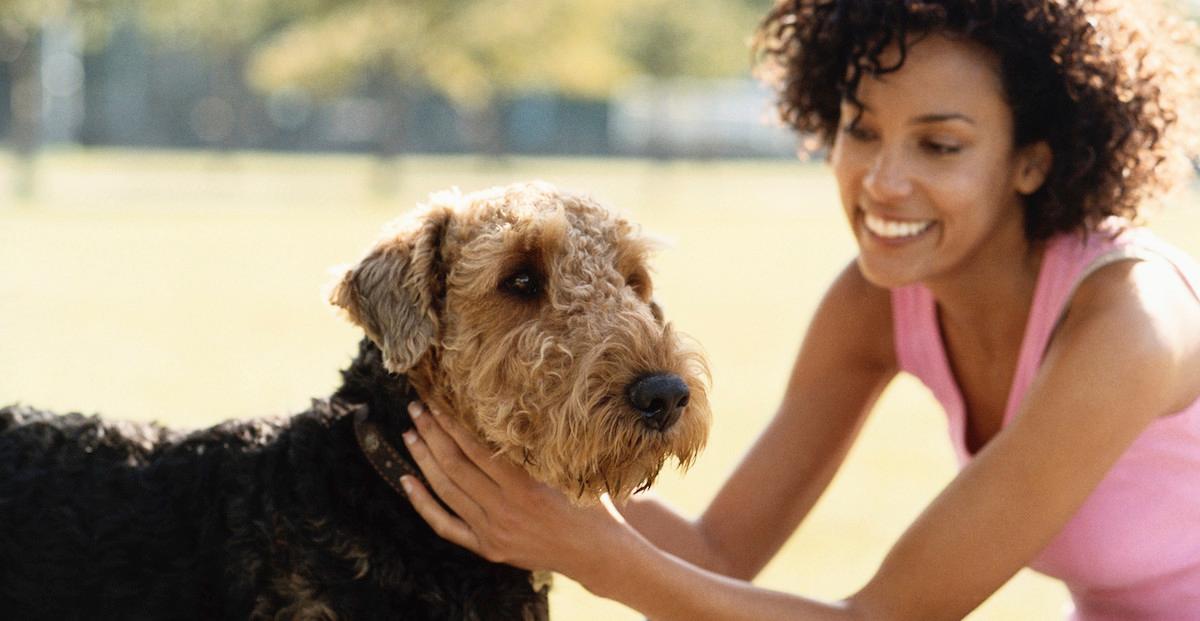 Whether your dog needs a rest from a hike or simply needs some playtime amid a campfire sesh, being attentive to their wants and needs is super important! If you're an avid outdoorsy pup parent, you'll want them to love camping as much as you do. And to ensure they love it, it's necessary to take all measures to bring them joy on your trip.