Bringing a Dog Hiking? Here's What You Should Know Beforehand
If you're contemplating bringing your dog hiking, there are a few important things you should know before you go.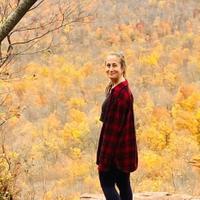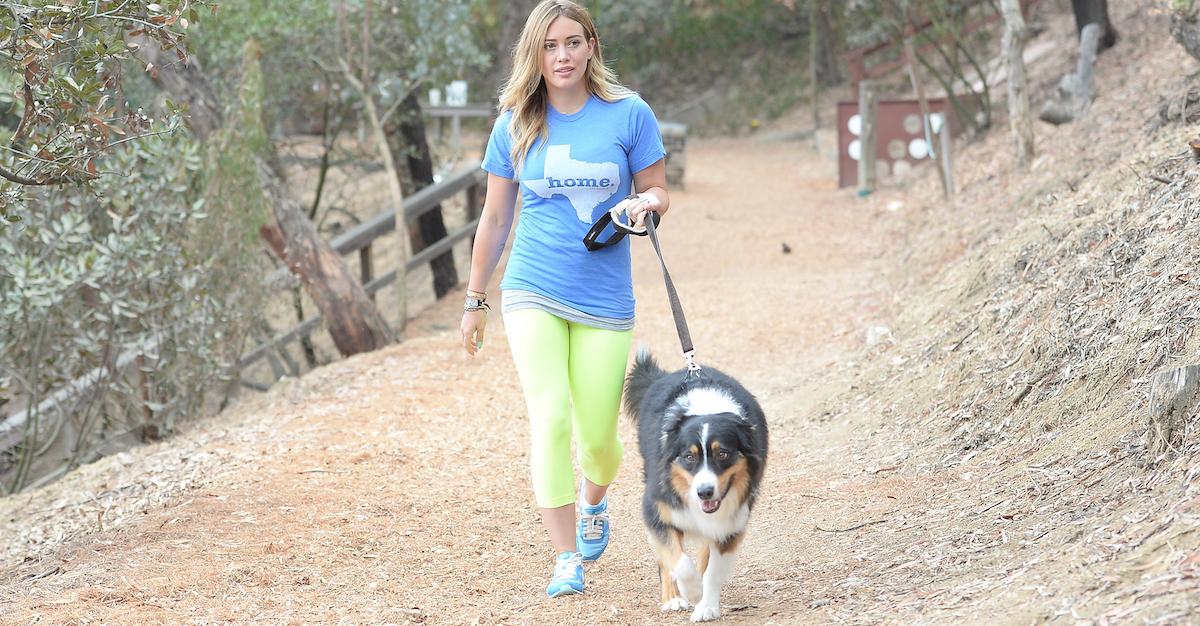 Even though dogs and hiking sound like a match made in heaven in theory, not all pups are natural hikers. The hike may be too challenging for your pup, the weather could be too hot or cold, or they may not be in prime shape to conquer the same trails you are.
Regardless, there are many things to consider before taking on a new summit with your fur baby, and if you do decide they're ready to do it, it's crucial to be totally prepared.
Article continues below advertisement
We've created a guide to hiking with your dog, including everything you should consider beforehand, and essentials to take with you, if you ultimately decide to bring them.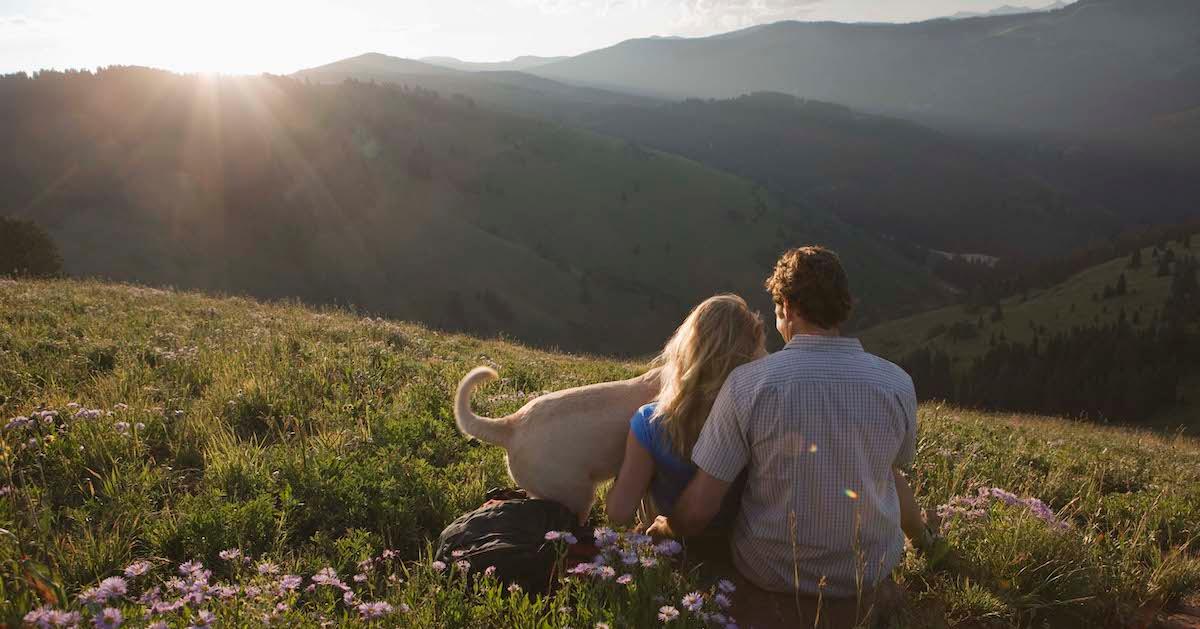 Article continues below advertisement
Should I bring my dog hiking? Consider the difficulty, weather, your dog's health, and more.
Whether or not you decide to bring your dog hiking is entirely up to you. It could end up being your dog's new favorite activity, or it could potentially be a bad decision for their well-being.
If the hike is too steep for humans to walk unassisted, it could be a little too difficult for your four-legged friend. If the trail is incredibly long, if it's known to have many resident bears or other animals of prey, or if it's notoriously slippery, it may not be the best choice for your pup, either.
It's important to consider the weather, too. If the temperature is too hot, especially for a large dog, they could suffer from heat stroke. And if the temperatures are too cold, it could result in frost bite.
Your dog's health is a crucial thing to consider, as well. Are they in good enough shape to hit the trails with you? You may want to try building up to a distance and difficulty with your pup, before embarking on a long adventure.
Article continues below advertisement
And finally, it's important to confirm that the trail you're looking to hike allows dogs. Many national parks ban dogs from the premises, so it's important to do a little research first. You should also make sure if it's hunting season, and if you're in a popular hunting area, that your dog is wearing a brightly colored vest to distinguish it from other animals.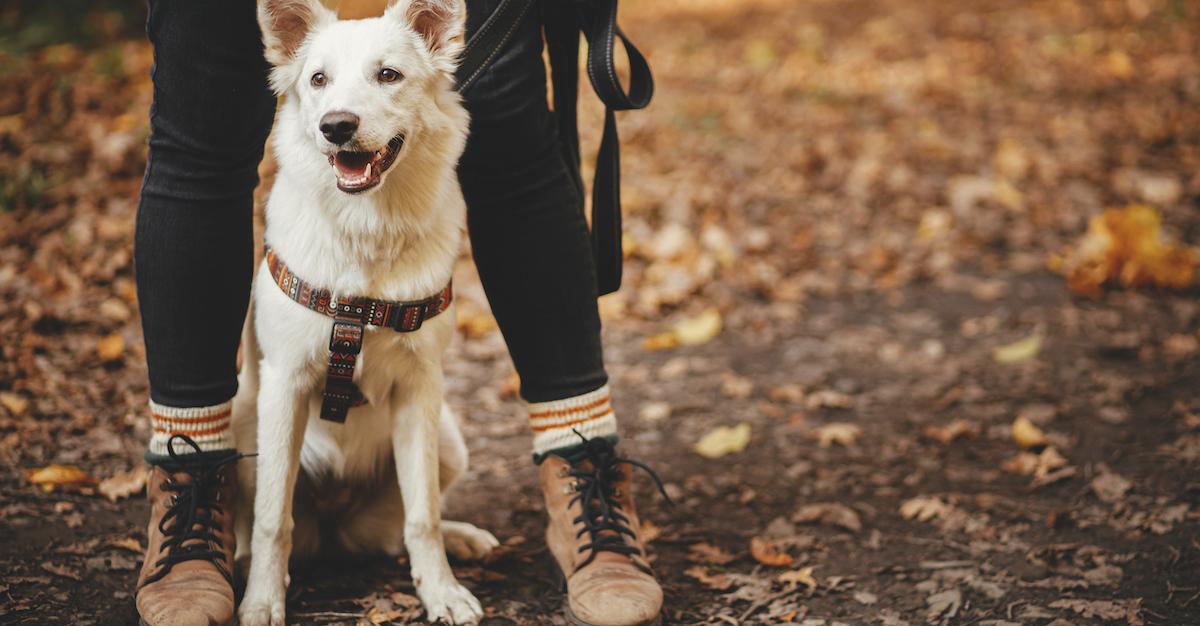 Article continues below advertisement
Here's what you should pack for your dog, on a hike:
If a hike seems like the right way for you and your pup to bond, make sure you're prepared.
Like humans, it's important that your dog stays hydrated while roaming the trails, so bring a water bottle (my dog uses this one from Amazon). You should also bring a snack for them, because just like you, they need sustenance, too!
If the weather is chilly, bring their jacket, and if it's icy, you may want to consider booties or other forms of paw protection. Make sure to reward your dog with treats, if they're food motivated, and if you feel comfortable doing so, consider bringing a long lead for them to have a little more freedom.
Bells and a vest could be good to pack for them, too, if hunters or animals of prey might be present. Once you're fully prepared, get out there, be safe, and have fun!