7 Surefire Signs That Your Dog Loves You
Everyone knows that dogs are man's best friends, but they often express their love to us in ways that might seem strange to the uninitiated.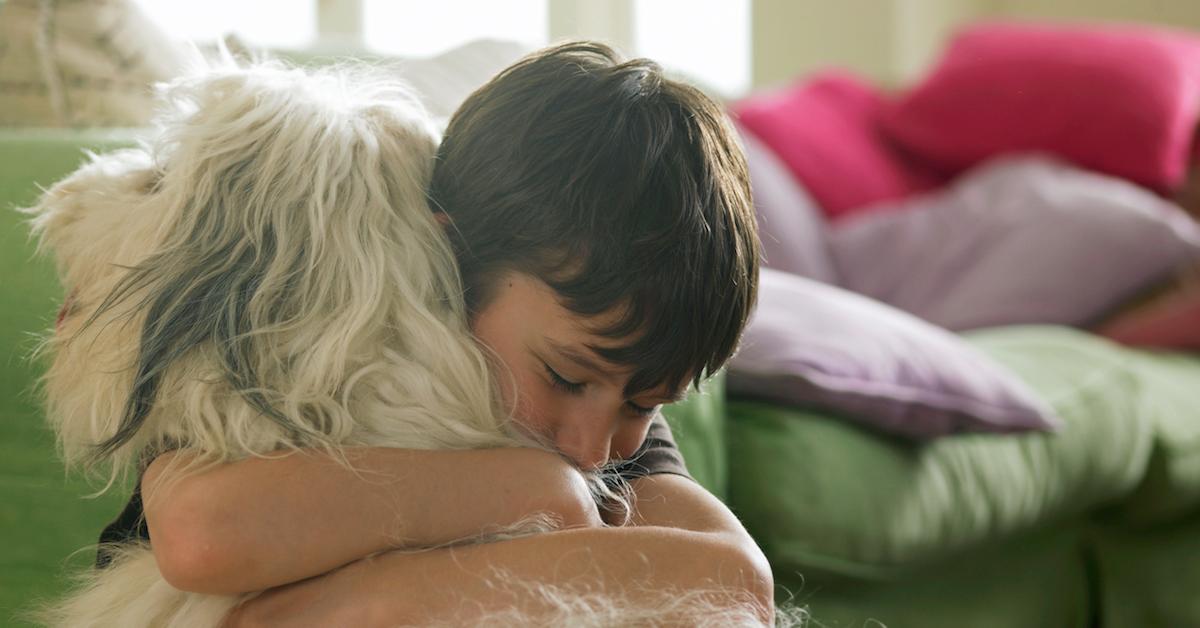 Dogs have many recognizable behaviors: tail wagging, barking, licking, etc. For the most part, we understand what each of these actions means. Yet, the subtle differences behind even the most mundane canine behavior have caused many pet parents to question whether their pets are expressing positive or negative emotions. Through it all, however, there are some surefire signs that your dog loves you.
Article continues below advertisement
7 signs that your dog loves you: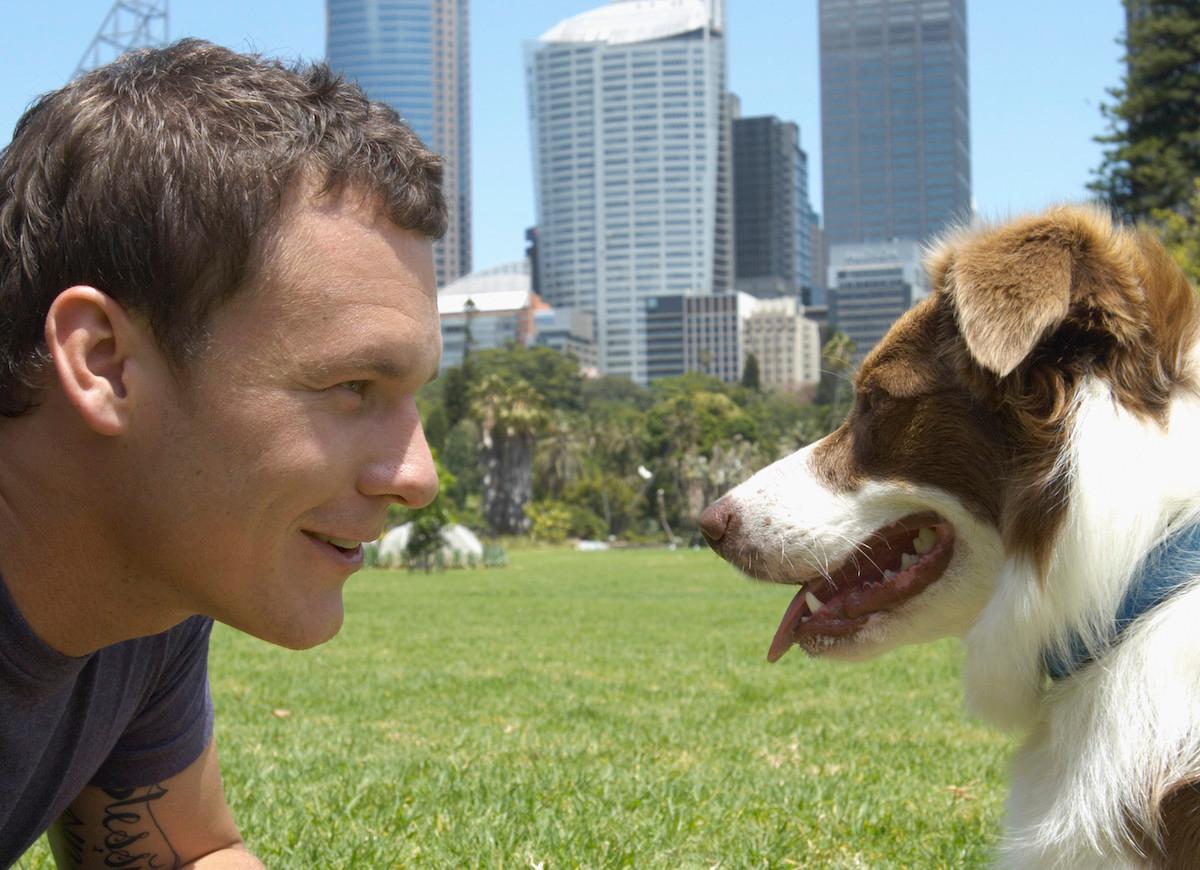 Dogs have the same types of emotions as human beings and they know how to feel and show love just like us. Here are a few of the signs your dog is using to show their love.
Tail wagging
According to Blue Cross for Pets, tail wagging has a lot more meanings attached to it than you might believe. Dogs who wag their tails might not be happy, per se. Depending on the type of wagging movement, they could be feeling anxiety, nervousness, or excitement.
Article continues below advertisement
However, if your dog's whole body seems to wiggle when they start a' waggin', then you know that wag is meant to show affection. This type of circular wagging motion is usually only displayed for those to whom the dog is closest, like their pet mommies and daddies.
Eye contact
Dogs are some of the only animals who are brave and clever enough to look directly into our eyes, though this prolonged eye contact is most commonly reserved for those who the dog loves the most. According to The Spruce Pets, dogs only feel comfortable staring when they feel safe enough to do so.
Article continues below advertisement
This type of love gazing is usually reserved only for pet parents and close family members, and it signifies love and trust between dog and human. If you want to show the same amount of love, stare right back. Staring contests often help both pet and pet parent release oxytocin, the love hormone.
Licking
Dog licking can be considered a sign of affection and a sign of submission, depending on the type and degree of licking. Oftentimes, the licking itself is a way for the dog to get attention from the folks they love the most. It's a quick and efficient way for the dog to express a full range of positive appreciation for their pet parent. Many dogs will often lick kids and babies as a sign of affection in the same way that they lick their own pups.
Article continues below advertisement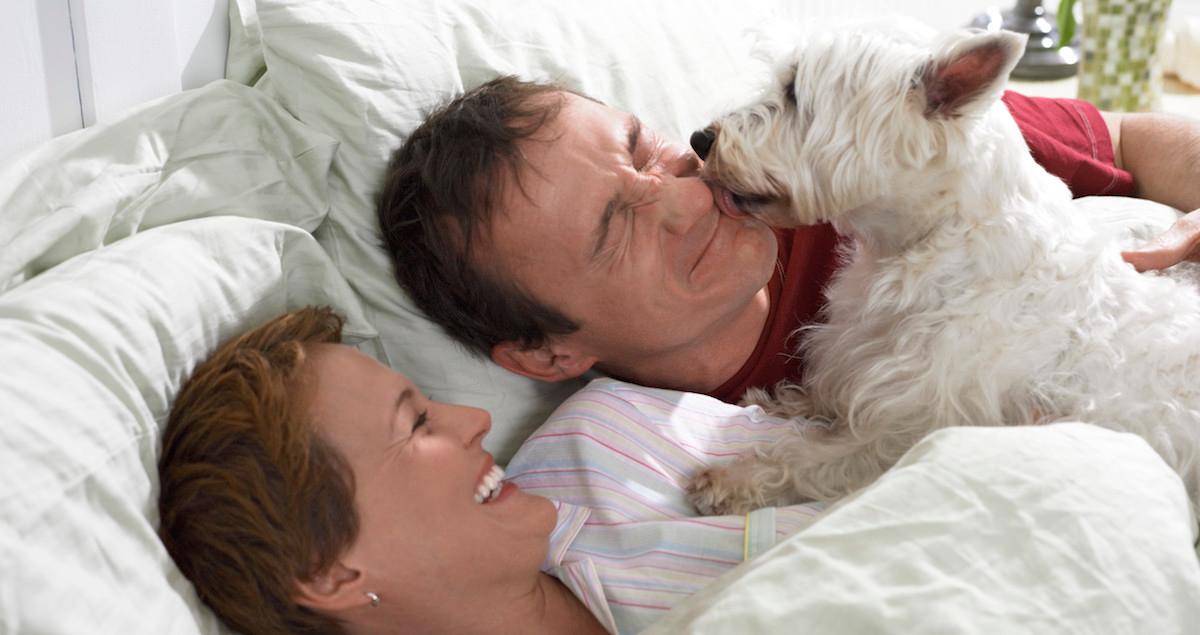 Nuzzling
Everyone loves a cuddle, and dogs are no exception. When a dog leans up against you, sleeps next to you, or shows you their belly, they are letting you know that they love and trust you completely. According to The Spruce Pets, many dogs also do this when they are scared, because they see us as their protectors.
Article continues below advertisement
Protecting you while you eat
We protect dogs and they protect us right back. According to Insider, dogs will sometimes sit next to or in front of their humans at mealtimes so that they can "keep us safe" while we eat. Dogs evincing this behavior will often face away from the table and towards any other animals they might perceive as threats to the lot of you. It's not always great if the dog ends up getting too territorial, but it's a show of love nevertheless.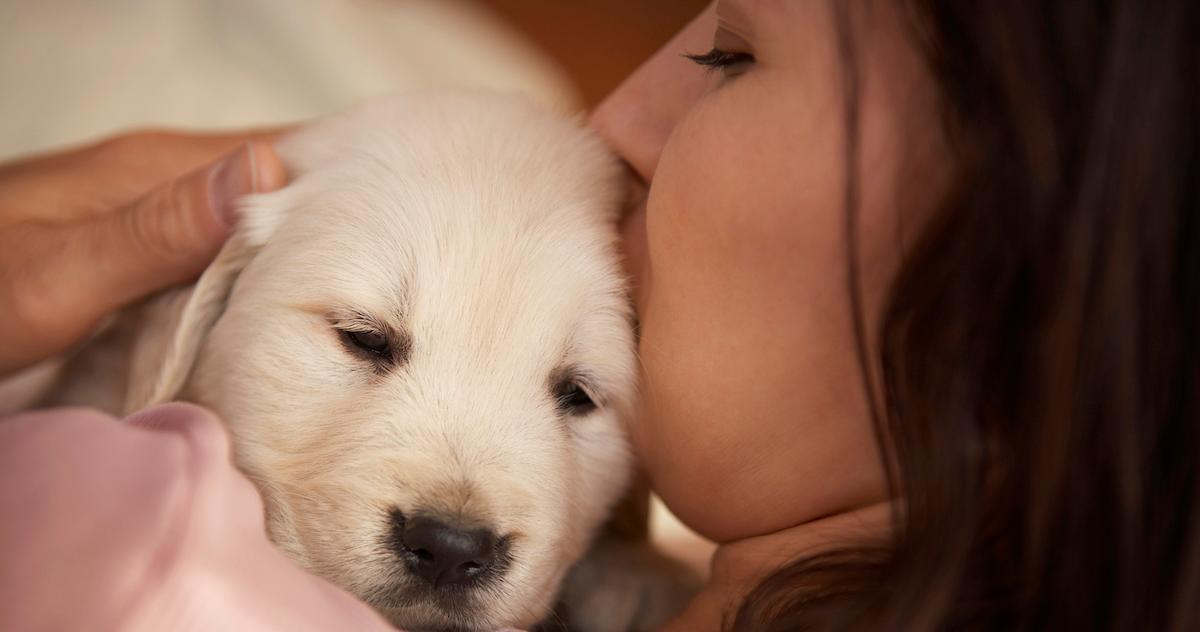 Article continues below advertisement
Greeting you
If your dog greets you at the door, it means that they are showing genuine love for you, it also means that they are genuinely happy to see you. This is especially true if your dog appears busy, either playing with a toy or noshing on a treat, when you come in, but still takes a moment to come and greet your arrival with an appreciative tail wag.
Shoe and sock fetish
According to The Spruce Pets, there's a reason that dogs pull stinky socks out of our laundry piles: it's out of love. Shoes, slippers, socks, T-shirts, even underwear all carry our scents. Though they might be smelly to us, those familiar scents bring comfort to our canine compatriots.
Article continues below advertisement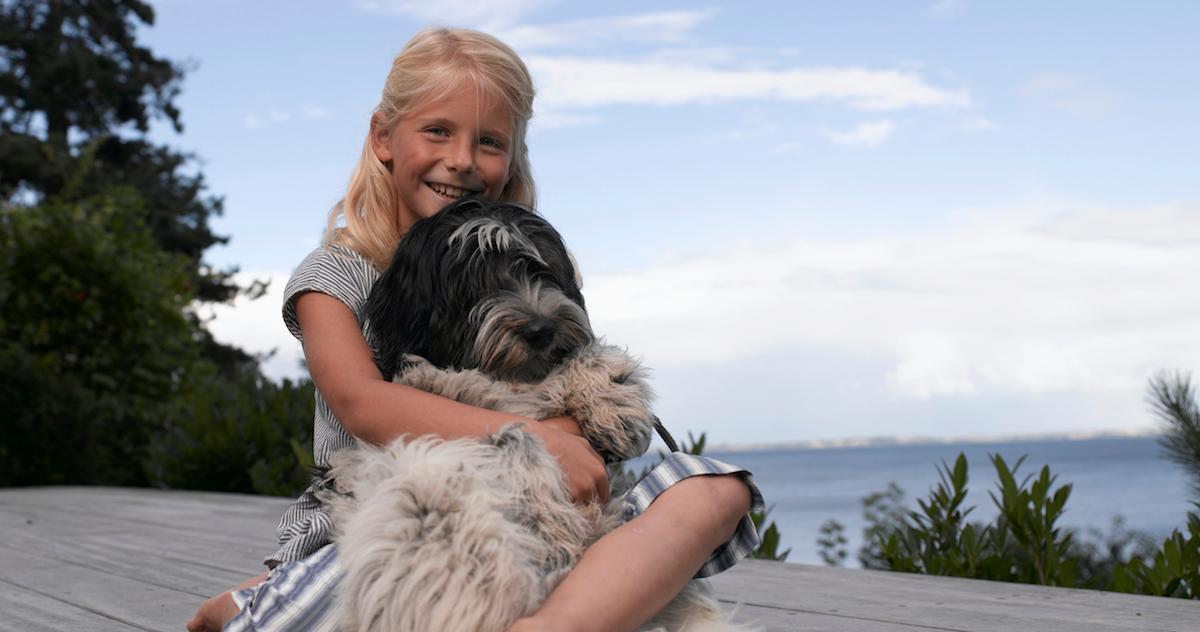 How do you know your dog trusts you?
When it comes to dogs, trust takes time. According to Rover, trust is achieved throughout your dog's lifetime. Our bonds of trust form when we play, train, eat and cohabitate together. The telltale signs of trust include many of the same behaviors that dogs evince when showing love.
These include eye contact, tail wagging, stealing socks, and finally, listening and responding to the things you say. This last one is particularly difficult to gauge since dogs are intelligent, willful creatures, even when on their best behavior. But hey, even a doggie head tilt is proof that they care enough to pay attention.