Ultimate Guide to Eco-Friendly School Lunches: Recipes, Lunchboxes, and Everything Else Your Kid May Need
Here's everything you need to keep your kid's school lunch low-waste.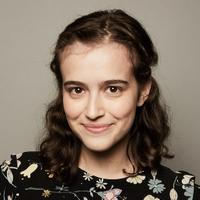 When I was in middle school, the coolest way to pack your lunch was in a paper bag filled with a bunch of small plastic bags, a single-use plastic water bottle, and a paper napkin. (And a sweet note from my mom, of course.) Sure, a lunch packaged with all that trash may have helped me fit in (or not, since I was still pretty uncool), but it definitely didn't do anything good for my environmental footprint.
Now that living sustainably is much more mainstream, I would hope that most kids in 2019 are comfortable bringing their food in eco-friendly lunchboxes filled with reusable containers, reusable water bottles, and Earth-friendly foods. So with back to school season upon us, now is the perfect time to share a few ways to pack a zero-waste lunchbox for your child. Read on for our advice on making your kid's lunch food low-waste, and for a list of items you can buy (either new or secondhand, of course) to help reduce waste in their lunchbox.
Article continues below advertisement
Eco-Friendly Lunchboxes and Totes
While most lunchboxes are made from plastic, there are plenty of more sustainable options on the market that will help keep your kiddo's lunch fresh all the way from first period until lunchtime. Here are a few recommendations:
U Konserve's Insulated Lunch Tote or Sack
U Konserve's insulated lunch totes and sacks are both made from recycled plastic bottles, and are designed to keep food either hot or cold for the entire day. They also have interior pockets, which can help keep your kid's lunch organized, or keep an ice pack separate from the food.
ECOlunchbox's 3-in-1 Splash Box
ECOlunchbox has a range of lunchboxes called "splash boxes" that are essentially spill-proof — perfect for something being shoved in a backpack amongst expensive textbooks. The 3-in-1 Splash Box is a stainless steel splash box features three food compartments to keep things separate, and it comes with a Mini Splash Pod for putting smaller snacks or sauces. There's also a smaller version called the Splash Box with just one large, leak-proof compartment. Both boxes are completely plastic-free, and the silicone lids are designed to be child-friendly.
Article continues below advertisement
Zero-Waste Containers and Tupperwares
Instead of packing your kids meals and snacks in plastic bags or containers, opt for stainless steel or bamboo containers. They are still lightweight, but are less wasteful, and don't have any toxic chemicals.
Article continues below advertisement
Life Without Plastic's Stainless Steel Containers
As you can imagine, Life Without Plastic's containers are, in fact, made without plastic. The company sells airtight and watertight stainless containers that are a great alternative to Tupperware, and once empty, your kid can nest the smaller containers inside the larger ones. In addition to round food storage containers, Life Without Plastic also sells traditional stainless steel bento containers, such as this one from LunchBots, and traditional stainless steel multi-tier tiffins.
Article continues below advertisement
BamBox
BamBox is a plastic-free, bamboo-based lunch container that ships its product without any plastic packaging. While these boxes are not 100 percent leakproof, they would work well for older kids, kids who don't mind if all their food is mixed together, or kids who do not like eating off of metal. Plus, the base is dishwasher safe, and 25 pence from each box sold is donated to Friends of the Earth.
Article continues below advertisement
Drink Bottles
Instead of packing a single-use plastic water bottle or juice box, get your child a reusable water bottle that can be refilled every morning. You can even pack them two small reusable bottles — one filled with water, and the other with juice or whatever beverage they like.
Article continues below advertisement
S'ip by S'well
If your child likes their drink to still be hot or cold when they sit down to lunch, consider investing in a stainless steel water bottle, such as a S'ip by S'well, which is S'well's more affordable line of smaller bottles for kids. The brand also has bottles in Thermos shapes, which are perfect for packing hot soup.
Article continues below advertisement
Klean Kanteen
If you don't want to worry about being a parent to that kid who spills water everywhere at lunchtime, Klean Kanteen makes mini stainless steel bottles with sport caps. The company also makes reusable straws made from stainless steel with silicone flex tips, which will make your kid's juice-drinking experience feel like a luxury juice box.
Article continues below advertisement
Ice Packs
Onyx makes plastic-free, stainless steel ice packs that can be reused over and over to keep your kid's lunch cold all morning long. But if you already have a lifetime's worth of plastic ice packs in your freezer, feel free to use those.
Article continues below advertisement
Utensils
If your child's meal requires utensils, don't let them rely on the single-use plastic utensils in the cafeteria. An easy (and affordable!) option is to simply take utensils from your drawer and throw them in their lunchbox, or to buy a cheap set of utensils from the thrift store. But alternatively...
Article continues below advertisement
To-Go Ware's Bamboo Travel Utensils
If keeping your kid's lunchbox organized and lightweight is important to you, consider investing in a kids' bamboo utensil set by To-Go Ware that comes in its own carrying case.
Remember, if you don't want to shell out money on something your kid might lose — or if you want to further reduce the impact of their lunch routine — you can always look in thrift stores or around your house for lunchboxes and accessories. After all, the most sustainable purchase is the one you don't buy!
Article continues below advertisement
Article continues below advertisement
Low-Waste Lunch Ideas
Now that your little one's lunch box is all tricked out, it's time to move onto the most important part: the food! One of the easiest ways to lower the impact of your child's lunch is by centering their meals around plants, which have a much lower impact than animal products, and also tend to be healthier for your little one. Another important way to make lunchtime more sustainable is by choosing super easy recipes — because no parent wants to spend their entire morning in the kitchen.
Here are a few resources filled with great recipe ideas for school lunches:
Article continues below advertisement
Article continues below advertisement
Gardein's Recipe Guide
Gardein is an all-vegan company that makes frozen meat alternatives for everything from chicken fingers to fish sticks to meatballs to breakfast sausages. The company's website is filled with recipes, and one that would work great for kid's lunches is the Chick'n Pesto Sandwich, made with Gardein's Crispy Chick'n Sliders, which can be prepared in the oven, skillet, or in a pinch, the microwave. There's also the Veggie Sloppy Joes (what kid doesn't want a sloppy joe for lunch?), made with Gardein's beefless ground.
What's great about Gardein products (which are a personal favorite) is that they all look exactly like their animal-based counterparts, meaning your kid's meal will look just like everyone else's in the lunchroom.
Article continues below advertisement
Sweet Potato Soul's Back-to-School Meal Prep
If you want to meal prep nutritious lunches that will work for the adults and the kids in your family, check out recipe developer Sweet Potato Soul's whole foods, plant-based meal prep guide, which will have you covered for five days in a row. From her Tempeh Stir-fry to the Harissa Tahini Buddha Bowl, the meals will work well for all ages (you can adjust the spices for kids who don't like spicy food), and they're pretty straightforward to make.