"Single-Use" Is 2018's Word Of The Year
Collins Dictionary says there's been a four-fold increase in the usage of the word since 2013.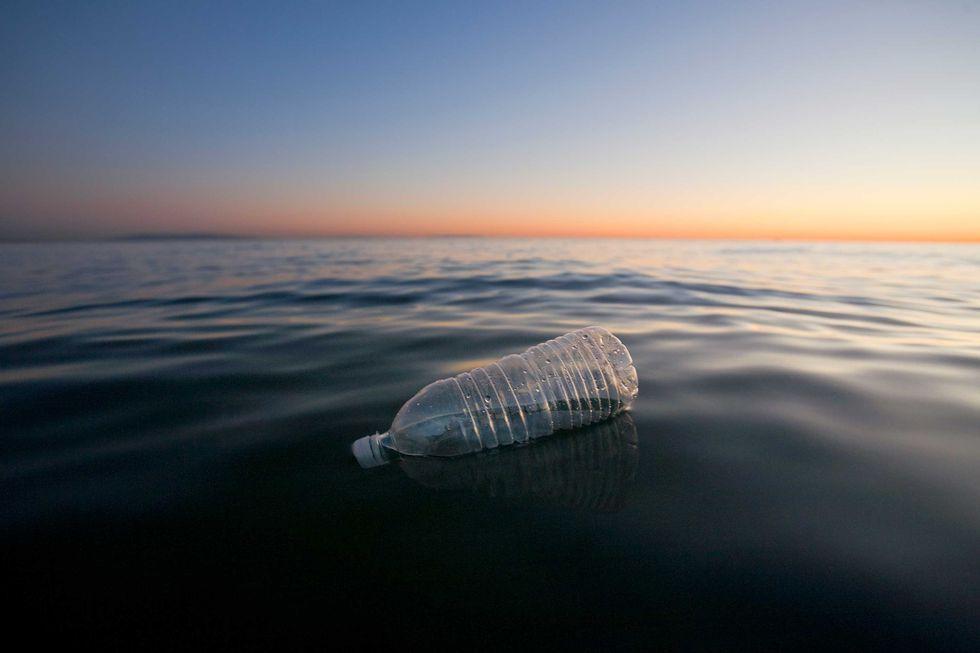 What word have you used the most this year? According to Collins Dictionary, it was likely "single-use." Thanks to increased coverage on environmental issues and David Attenborough's visually stunning BBC documentary Blue Planet II that helped raise awareness, the term became 2018's "Word of the Year." It describes plastic items that are made to be used one time before being thrown away.
Article continues below advertisement
Single-use "encompasses a global movement to kick our addiction to disposable products. From plastic bags, bottles and straws to washable nappies, we have become more conscious of how our habits and behaviours can impact the environment," Collins says. The word has seen a four-fold increase since 2013.
In their announcement, Collins shares that "single" first appeared in the 14th century, primarily used to describe an unmarried person, deriving from the Old French "sengle," meaning alone or unadorned. This itself come from the more forgiving Latin "singulus"; one, individual or separate. It began to appear as a combining form in the late 14th century, forming part of many words such as single-handed and, later on, single-use.
Article continues below advertisement
"Use" is somewhat older, first noted in the 1200s, and also deriving from Old French "user" meaning to employ, make use of, or consume. Naturally, single and use came together to describe disposable items, made to be used one time and one time only.
Collins selects the word of the year after its lexicographers monitor the 4.5-billion-word Collins Corpus, which is an analytical database that contains written material from websites, newspapers, magazines and books published internationally.
Article continues below advertisement
In 2018 an increasing number of cities cracked down on single-use plastic items and popular global beverage chains announced their commitment to reduce waste. Starbucks made headlines when they announced a ban on plastic straws a few months ago and McDonalds teamed up with them to start working on a biodegradable coffee cup for those grabbing their favorite hot beverage on the go. The E.U. also recently backed a motion banning on single-use plastics, such as straws, disposable plates and cutlery, which will come into effect in 2021.
Collins says 2018 is the "year of the eco-warrior" and included "'plogging" on the list as well. You might remember hearing it over the summer as a trendy new Scandinavian exercise as a way to not only make yourself healthier but the planet too.
Article continues below advertisement
"It involves turning your daily jog into picking up litter in your local beauty spots and was first noted in 2016, with the fad becoming a global trend," says Collins.
Helen Newstead, head of language content at Collins, described 2018 as "a year where awareness and often anger over a variety of issues has led to the rise of new words and the revitalization and adaptation of old ones."