These Super Bowl Electric Car Commercials Gave the Big Game Some Eco-Friendly Flair
If you didn't catch the wide range of electric car commercials that aired during the Super Bowl, we've rounded up our favorites.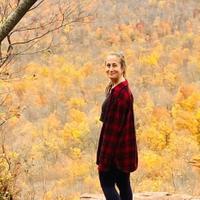 Article continues below advertisement
From Will Ferrell eliciting laughs in a GM ad, to animals breaking it down to an "Electric Boogie" mix for Jeep 4xe, there was so much creativity surrounding sustainable vehicles this year. And not to mention, it certainly added some eco-friendly flair to the usually not-so-sustainable sporting event.
GM's "Why Not An EV?" Featuring EVs from Cadillac, Chevy, And GMC
GM and Netflix did us all a favor and advertised a handful of car companies offering electric vehicles, in the spirit of convincing drivers to make that much-needed switch. The hilarious ad featured Will Ferrell spoofing different popular Netflix TV shows, including Stranger Things, Squid Game, Army of the Dead, and Bridgerton.
Article continues below advertisement
Jeep's "Parking Spot" featuring the Jeep Wrangler 4xe and Grand Cherokee 4xe's
Jeep showed off its new hybrid-electric car models in this 30-second ad highlighting the car's off-roading capabilities. We see a couple unlock their Jeep Wrangler 4xe, which is buried in several feet of snow. They get in, put it in the "electric" setting, and drive through what looks like the backroads of Canada in the coldest, snowiest months of winter. Eventually, another car, a Grand Cherokee 4xe, catches up with them.
Article continues below advertisement
Both cars are Jeep's new hybrid-electric vehicles. They can run on a full tank of electricity, or they can run on gas. Designed for anyone with acute range anxiety, it guarantees that you won't run out of options, even if you're exploring in the middle of nowhere.
Jeep's "Electric Boogie" featuring the Jeep Wrangler 4xe and Jeep Grand Cherokee 4xe
Snagging another spot to highlight its new hybrid-electric vehicles, Jeep did this more whimsical ad featuring a Jeep Wrangler 4xe and Jeep Grand Cherokee 4xe driving through a safari. The people driving the Wrangler turn the radio to play a new version of "Electric Boogie," which features renowned musicians such as: Marcia Griffiths, Shaggy, Jamila Falak, Amber Lee, and Moyann.
Article continues below advertisement
The song is super catchy, so as they continue driving, the animals on the safari start dancing. It's incredibly cute for both animal lovers and environmentalists alike.
Ram's "Premature Electrification" featuring the Ram 1500 Rev
In an effort to call out middle-aged men with a completely invalid fear of "Premature Electrification," Ram did this ad featuring Canadian actor, Jason Jones, about it — highlighting the Ram 1500 Rev. It includes a number of innuendos, seemingly eluding to the all too common fear of developing erectile dysfunction at their age.
Ram's 1500 Rev is an all-electric truck that's supposedly very reliable, durable, and "masculine." It isn't yet available to purchase, but it can be reserved by those interested on the company's website.