Must-Try, Black-Owned Vegan Food Options — With Nationwide Delivery!
In an effort to support Black-owned vegan businesses, we've rounded up some of the best vegan and sustainable food options out there.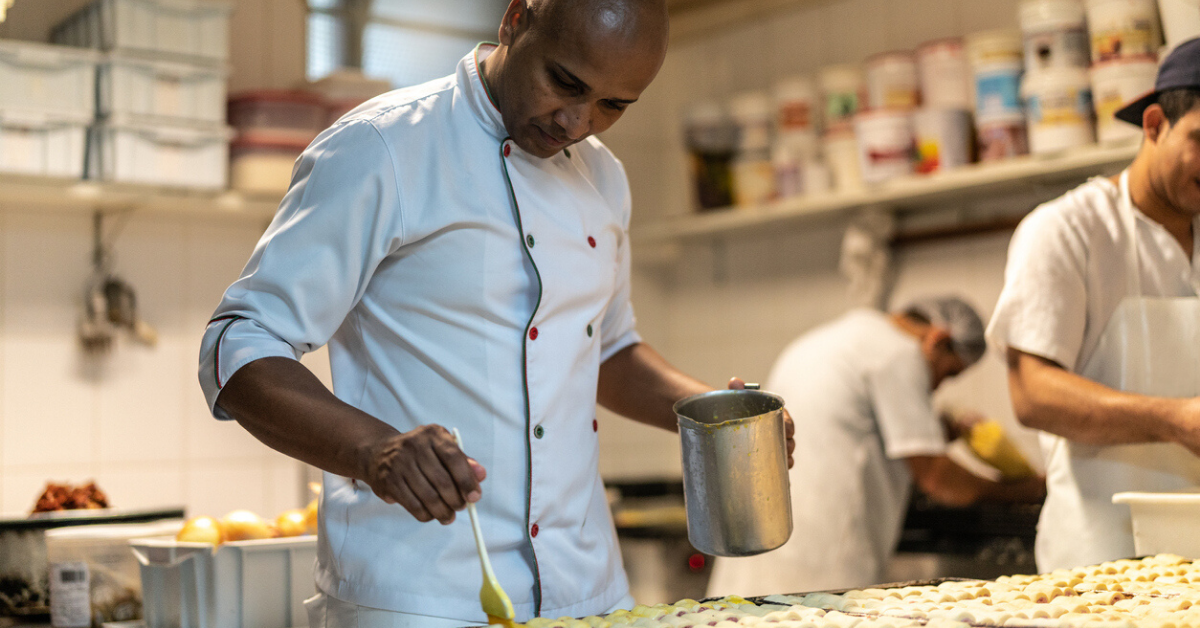 Heads up, vegans — and everyone who enjoys vegan food options in general (eating plant-based is, after all, possibly the best thing you can do to lessen your impact!) — this one's for you!
These days, there's no shortage of quality vegan culinary options out there, so many of which can be delivered right to your doorstep. In fact, as the dietary preference and lifestyle choice gains momentum, there's more delicious vegan food to choose from than ever before.
And fortunately, the same is true for incredible Black-owned vegan options.
Article continues below advertisement
We've rounded up a list of vegan, sustainable food options in celebration of companies of all sizes and downright delicious products that Black entrepreneurs from around the country have poured their hearts into. And yes — everything on this list is available for delivery nationwide, so you can enjoy no matter where you are.
This roundup is by no means exhaustive, so do a little research of your own, and feel free to show your love (and share) your favorite Black-owned vegan companies!
Hella Nuts
If you didn't realize that vegan meat could be made out of walnuts (yes, you read that right), we're here to tell you that it can be! And that's what fuels Hella Nuts' business, which includes one- or five-pound bags of pre-seasoned, versatile walnut meat for everything from tacos to burgers and everything in between.
The brains behind this business, based in Oakland, Calif., is Chef Mieko and her daughter, Chef Kamari. Their creation is patent-pending, but looks amazing, is nutrient-dense, non-GMO, vegan, and organic.
Article continues below advertisement
Symphony Potato Chips
People go wild for these all-natural, vegan, gluten-, and MSG-free snack option, and we can't blame them! Based out of Atlanta, entrepreneur Dondre Anderson and his daughters Amina and Amari's secret weapon is an original 28-spice blend. And nobody seems to be able to get enough of it!
All A's Spice Seasonings unofficially hit the market when the family began doing in-store demonstrations.
"Starting out, we presented the seasoning on raw vegetables and popcorn. However, it wasn't until we put it on homemade potato chips when people began to notice its unique flavor. The feedback was the same, 'The spices are good, but where can I get a bag of these chips?!' Thus, Symphony Chips was born. A gourmet potato chip with a harmonious blend of flavors in every bite."
Article continues below advertisement
Liquid Gold Cheese Sauce
Aside from creating what's got to be the richest, creamiest vegan cheese out there, the entrepreneur behind this craze-worthy product is well-known vegan community influencer Fineapple Vegan (or Brittanie). She's got thousands of social media followers, and for good reason — one of them being this delicious cheese alternative.
Liquid Gold Cheese Sauce is made of clean ingredients including coconut milk, nutritional yeast, red bell peppers, green bell peppers, yellow onions, tomato paste, garlic, and vinegar.
The Dallas-based businesswoman's website says it best: "Finally, a vegan cheese sauce that doesn't suck! Bold, rich, [and] flavorful, doesn't taste like pureed carrots and versatile enough to be used as a simple cheese dip or for an entire meal." Bring on the nachos.
Article continues below advertisement
Partake Foods
Partake Foods are gluten- and allergy-free, and — of course — vegan cookies. From classic flavors like chocolate chip to crunchy carrot cake and birthday cake cookies, be warned that this snack is highly addicting in all the right ways.
CEO and Founder Denise Woodard is a total badass, as the first-ever Black woman to raise more than $1 million for a food startup — including an investment from Jay-Z's venture capital firm.
She says, "Our cookies give delicious peace of mind to those with dietary restrictions and "how is this so good!?" enjoyment to everyone else."
Article continues below advertisement
A Dozen Cousins
A Dozen Cousins brings deliciously soulful beans to the microwave and your plate in a way that's gluten free, vegan, non-GMO, and MSG-free. Founder and entrepreneur Ibraheem Basir is inspired by her mother's southern cooking and the Caribbean and Latin-American influences of her neighbors growing up.
"I hated that there wasn't an easy way to enjoy all the great dishes I grew up with," she says. "I started A Dozen Cousins because I want more families to have authentic foods that are delicious and easy to prepare.
As her website states, "From Virginia to Venezuela there are few dishes loved more universally than a good pot of beans." And that's absolutely true.
Article continues below advertisement
Southern Roots Vegan Bakery
Not only does this decadent-as-heck vegan, nut-free bakery have an online presence, but it's basely entirely online! Owners Marcus and Cara Pitts' range of super-popular items are shipped from their home base in San Antonio.
The couple aims to recreate southern classics with a vegan twist, and they're doing something right. From red velvet donuts to Mary Lee's lemon bundt cake, fudge brownies, cinnamon rolls, and beyond, Southern Roots' offerings an absolute must-try.
Kudos to Marcus and Cara for proving you don't have to give up anything to enjoy cruelty-free dessert!
Article continues below advertisement
Mamaleelu Cold Brew
Okay, we know this isn't food, but it falls into the food and beverage category, is vegan, and has an incredible story to tell. It's one recommendation that coffee lovers have to try. The mastermind here is Michigan-based Maliesha Pullano, who fell in love with "strong, bold, and black" coffee living abroad in Spain as a single mom, and that quickly became her tagline.
Breaking into a predominantly white market wasn't easy, but Maliesha has a boss story of how she hasn't backed down, has diversified the market, and continues unlocking new doors each day.
Check out Mamaleelu Cold Brew's medium/dark roast QuaranQueen blend, with notes of caramel and cocoa.
Article continues below advertisement
Charlie's Brownies
And for dessert, we have Charlie's Brownies — an all-organic, allergen-conscious, and vegan brand of out-of-this-world brownies from a baker who got his start 15 years ago. Owner Charlie Fyffe has built his brand "with the goal of inclusivity at the helm."
About to re-launch his website for orders nationwide, Charlie will be offering more than just brownies, but also cookies and cookie dough, and his fans can't wait.
If you are looking for ways to donate your time or money to Black Lives Matter and other antiracist organizations, we have created a list of resources to get you started.