Vegan Richa Releases Her Third Cookbook, Where She Let Her "Creativity Flow" (Exclusive)
Vegan Richa, a recipe creator by the real name of Richa Hingle, is celebrating the release of her third cookbook, which features Instant Pot recipes.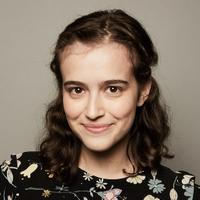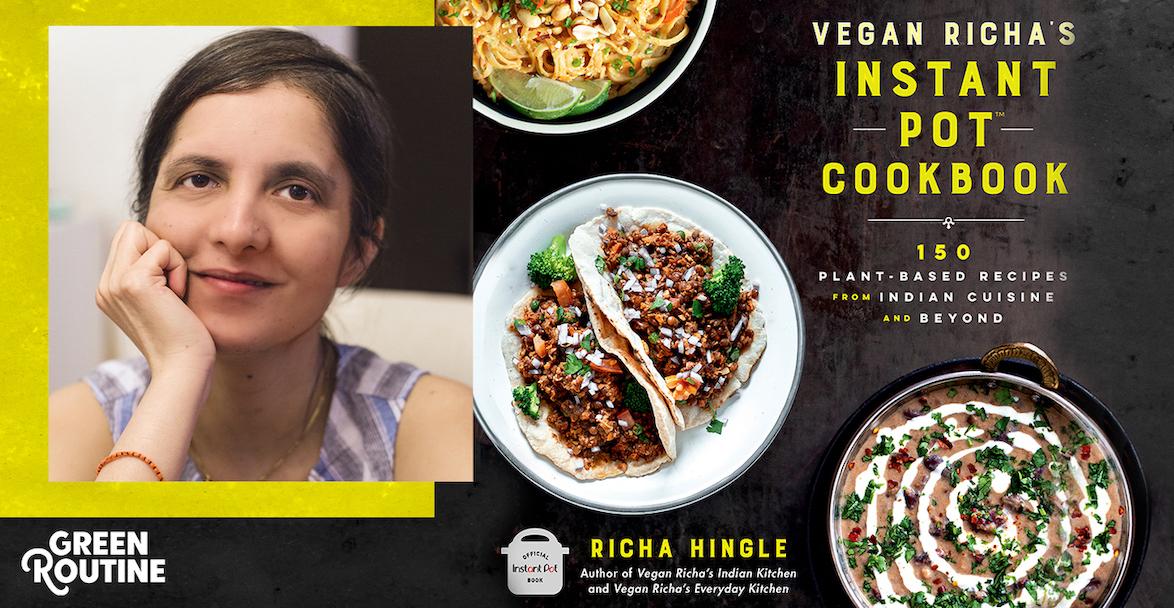 By 2017, Richa Hingle, better known as Vegan Richa on the internet, had already put out two cookbooks, filled with hundreds of plant-based recipes. But a few years ago, the recipe developer and blogger found she still had more food to share with her audience — especially when she noticed how well her audience responded to her recipes using the Instant Pot, a device she has been working with for over 25 years.
Article continues below advertisement
So, Hingle got to work writing her third cookbook: Vegan Richa's Instant Pot Cookbook, which comes out today, and contains 150 original vegan recipes "from Indian cuisine and beyond."
"Many people have Instant Pots in their kitchen now, but are scared to use it, or use it for just beans and rice. I decided to show them various ways to use the device," Hingle tells Green Matters exclusively in an email. She notes the many abilities of the pressure cooker: It doesn't need constant attention, it doesn't heat up the house, it can be used while traveling, it can be a helpful tool for those who do not have full kitchens, and more.
Article continues below advertisement
As a huge fan of creating recipes for her popular blog and experimenting with the pressure cooker, Hingle "let [her] creativity flow" for most of the writing process. "My favorite part is always recipe development, the trials and errors and creative ideas, and testing," she tells us.
In honor of the new cookbook, which comes out today, May 24, 2022, Hingle has shared her brand-new recipe for Masala Potatoes with us, as well as her Green Routine. Keep reading for the recipe, and for Hingle's answers to our sustainable living Q&A!
Article continues below advertisement
Masala Potatoes
Excerpted from Vegan Richa's Instant Pot Cookbook: 150 Plant-based Recipes from Indian Cuisine and Beyond by Richa Hingle. Copyright 2022. Available from Hachette Books, an imprint of Hachette Book Group, Inc.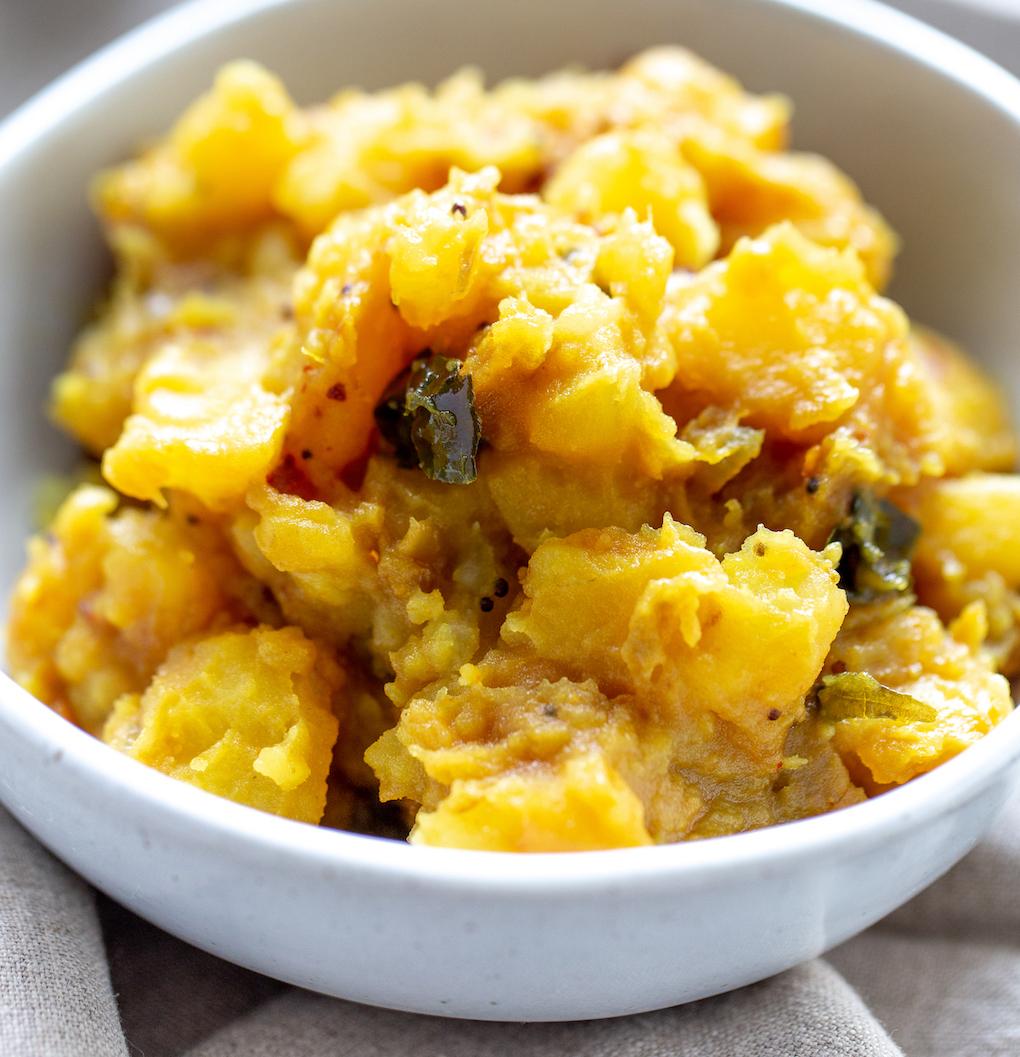 Article continues below advertisement
You'll need:
1 teaspoon safflower or sunflower oil
1/2 teaspoon black mustard seeds
2 dried hot red chiles, such as cayenne or arbol, or use California red for mild, broken into pieces
1/2 cup (80 g) thinly sliced red onion 10 curry leaves
2 tablespoons chopped raw cashews
(1-inch [2.5 cm]) piece fresh ginger, peeled and minced
1/2 teaspoon ground turmeric
2 cups (400 g) cubed potatoes (1/-inch [1.3 cm] cubes)
1/2 teaspoon salt
1/3 cup (80 ml) water
2 to 3 teaspoons freshly squeezed lemon juice
Chopped fresh cilantro, for garnish
Recipe:
Preheat the Instant Pot by selecting the Sauté setting. Heat the oil in the preheated pot for a few seconds, then add the mustard seeds and leave for about 30 seconds, or until they start to splutter. Add the red chiles, onion, curry leaves, and cashews and cook, stirring frequently, until the onion is translucent, about 2 minutes. Add the ginger, turmeric, potatoes, and salt. Add the water and give it a good stir to pick up any stuck bits. Select the Cancel setting.

Lock the lid into place, set the Pressure Release Knob to Sealing, select the Pressure Cook/Manual setting at high pressure, and set the cook time to 4 minutes.

Once the cooking cycle is done, let the pressure release naturally for 5 minutes, then carefully set the Pressure Release Knob from Sealing to Venting to release any remaining pressure. Open the lid, add the lemon juice, and lightly mash half the potatoes.

Garnish with the lemon juice and cilantro. Taste, and adjust seasoning if needed.
Article continues below advertisement
And to learn more about Hingle's vegan journey, work in dog rescue, and how she lives sustainably, here is her Green Routine.
This interview has been edited and condensed for length and clarity.
GREEN MATTERS: What inspired you to go vegan, and how did you become a recipe developer and blogger?
RICHA HINGLE: I started blogging in 2008/9 and adopted our Pomeranian around the time after looking at a few rescues. I started fostering dogs, got exposed to puppy mill rescues, started reading vegan blogs and things just clicked, and I decided to transition to a vegan diet and then lifestyle.
Article continues below advertisement
GM: Why is taking care of the planet important to you?
RH: We just have this one planet to live on.
GM: In addition to living vegan, what are some habits you have taken on to live more sustainably, either in the kitchen or elsewhere in your life?
RH: We grew up respecting things we have. My mom did not like food wastage and would use the veggie parts like cauliflower stems, radish and carrot leaves, etc. The sustainability was passed on to us as we use up what we have, reuse items at home, shop sustainable clothing and house materials, always carry our own water bottles and bags, use biodegradable options, bamboo toothbrushes, washable cleaning cloth rather than paper, non-toxic and natural cleaning products, and more. We keep finding alternatives and include those in our daily lifestyle.
Article continues below advertisement
GM: What is your advice for people who want to live more sustainably?
RH: Start with smaller things that are easy to make a habit of, and then keep adding a thing here and there. It takes some time to develop habits, but keep at it. After a while, things become second nature and a habit.
GM: What is your advice for someone who wants to cook or eat more plant-based meals?
RH: Start with a few meals that you cook or eat often and find ways to substitute those, whether it's ingredient substitutes to make the same kind of meal, or alternative meals that you cook or buy. Keep changing a few ingredients and meals slowly. Learn to cook. It's a slow process, try to not stress much.
GM: What is the biggest misconception about veganism that you have discovered?
RH: That it's a fad. People often think this because of the popularity and trend on social media. But it is a social justice movement that is here to stay.
GM: Can you tell us about your rescue dogs and your involvement with dog rescue?
RH: Our first dog was from a rescue. Our second came from a shelter. He was found as a stray. They both came with their issues, which we worked on with positive and gentle trainers. We support many rescues, sanctuaries and animal orgs through my cookbook income. You can find the list of supported orgs here.
"Green Routine" is a series from Green Matters that invites notable people in the environmental space to share the efforts they make to live more sustainably.