How to Celebrate National Cheese Pizza Day With a Vegan Twist
Sept. 5 is National Cheese Pizza Day, and these recipes and frozen pizzas can help you celebrate the delicious holiday in a thoroughly vegan way.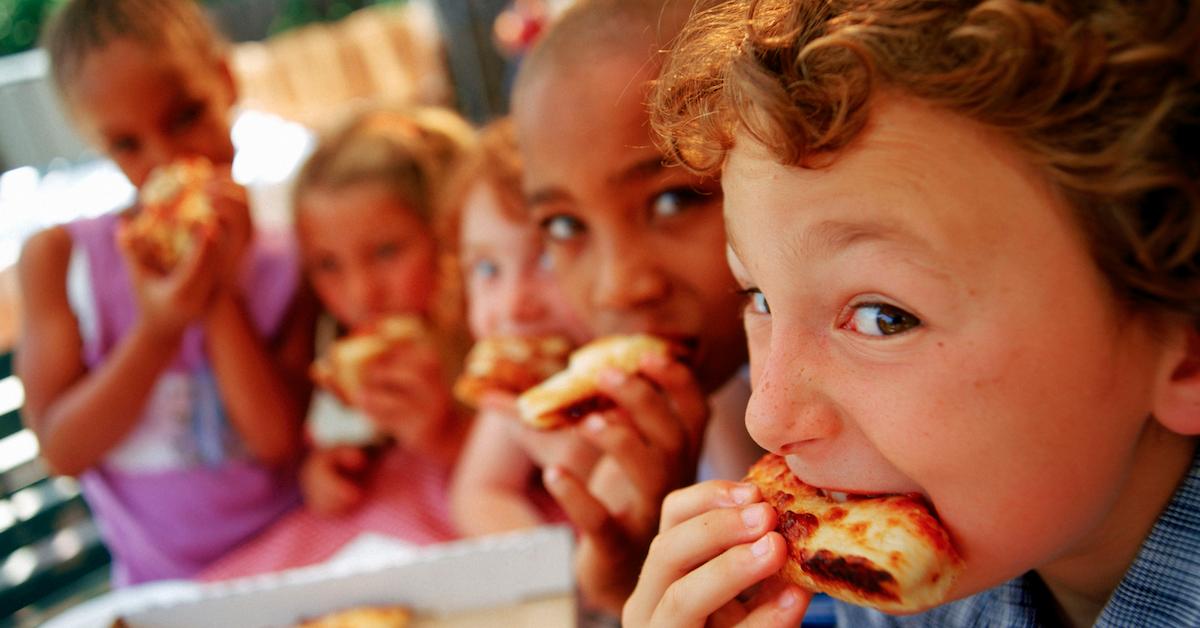 Every Sept. 5, Americans celebrate National Cheese Pizza Day, a day when diners are encouraged to go back to basics and order their pizza the "traditional way" with cheese, tomato sauce, and crust. Though the original recipe and base ingredients for pizza are simple, the definition for what is considered a pizza has evolved quite a bit over the years. Nowadays, you can incorporate all sorts of ingredients into your pizza, even vegan ones!
Article continues below advertisement
What is National Cheese Pizza Day?
Not to be confused with National Pizza Day — which happens on Feb. 9 — National Cheese Pizza Day is more dedicated to the fantastic fromage that's usually found on pizza rather than the pizza itself. According to National Day Calendar, the origins of pizza could be linked all the way back to ancient Greece. Back then, they put oils and herbs on their pita bread to flavor it before baking, but even they knew not to forget the cheese.
The technique was then improved by the Romans, who used bay leaves for flavoring and topped their pizza dough with honey and, you guessed it, cheese. Modern, or Neopolitan pizza, started the tradition of using mozzarella as the premier pizza cheese, but these days, that's hardly the only cheese that you can use to top your pizza.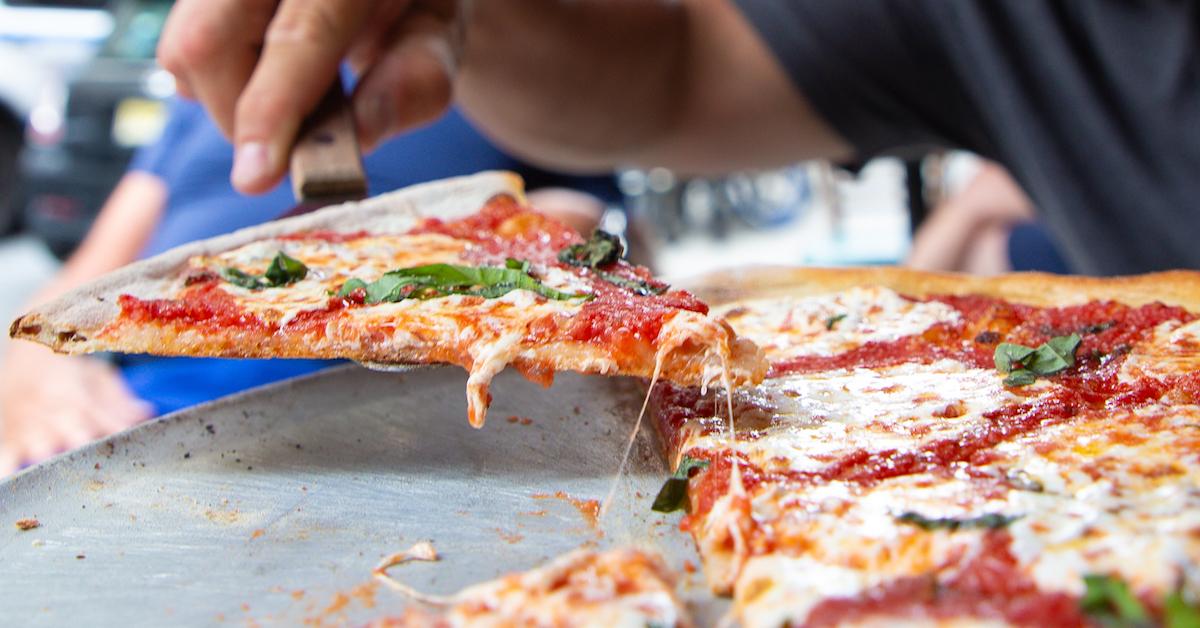 How to celebrate National Cheese Pizza Day as a vegan:
The good news is that you don't need animal ingredients to make a delicious pizza. Tomato sauce and pizza crust are usually naturally plant-based, and vegan cheese options are readily available in many supermarkets across the country. According to LiveKindly, even Domino's is getting on the vegan train by offering vegan pizza options in Australia. You can order any pizza vegan at U.S. Domino's locations too, but those will be bereft of cheese, and that's not the point of the upcoming holiday!
When baking pizza at home, we recommend vegan mozzarella cheese from Miyoko's, which is made from coconut oil and cashews, and tastes salty with a hint of sweetness. It melts in cheese-like blobs that crisp under the broiler, as opposed to other, runnier vegan cheeses that might discorporate at high heat.
Vegan cheese pizzas to celebrate National Cheese Pizza Day: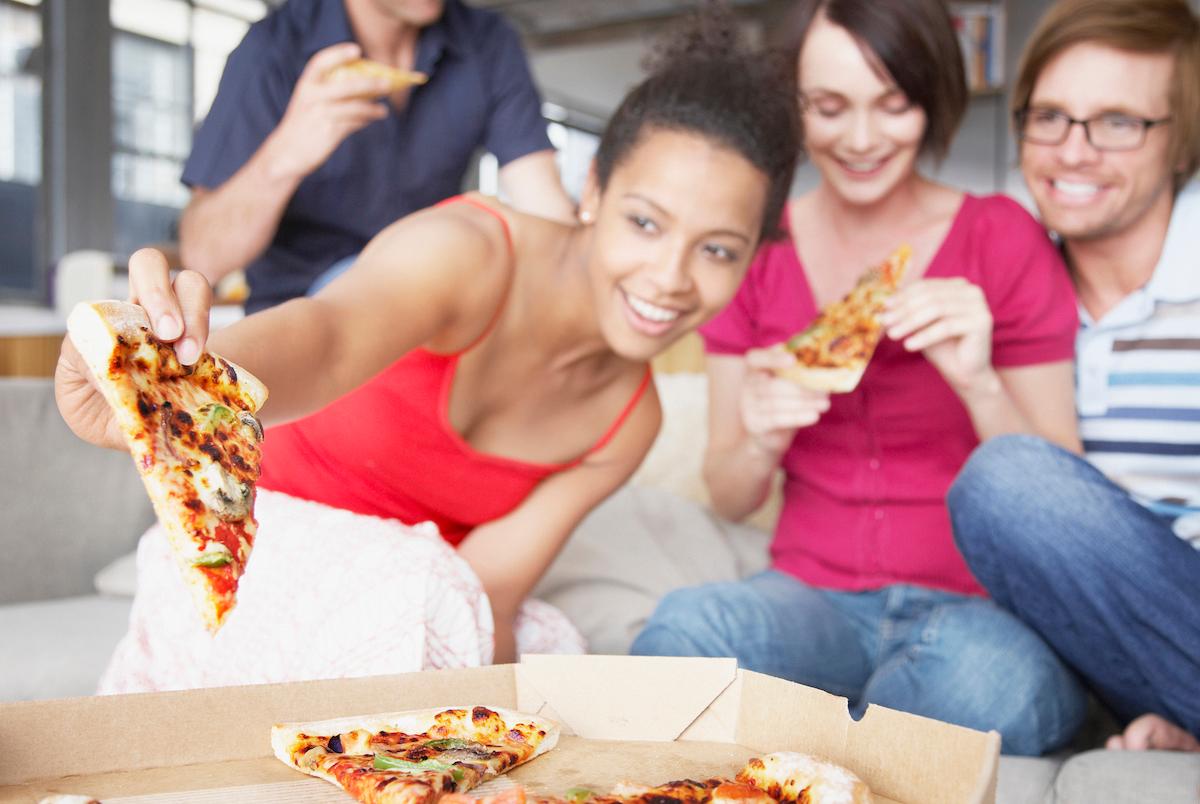 If you want to celebrate National Cheese Pizza Day the vegan way, try out one of the following zesty homemade pizza recipes — or, if you don't feel like cooking, one of the following store-bought frozen vegan pizzas.
Homemade vegan Margherita cheese pizza
This recipe for homemade vegan Margherita pizza comes courtesy of Vegan Richa and can be made in a little less than an hour. It's pizza at its simplest and finest and features tomato sauce with garlic, Italian herbs, and olive oil, a rising pizza dough, and a mozzarella cashew cream that can be made from scratch and tastes just like animal-based cheese — without any of the added cruelty.
Vegan cheese pizza
Willamette Transplant's recipe is very similar to the Margherita pizza in the Vegan Richa recipe, but with a spicy twist. A dash of smokey chipotle in the tomato sauce gives the pizza an added life, and freezing the vegan cheese before grating it ensures a meltier, fuller coverage on the entire pie.
Article continues below advertisement
Amy's Kitchen frozen pizza
Founded in 1987 by Andy and Rachel Berliner, Amy's Kitchen is all about easy, organic, and thoroughly vegan eating. Amy's pizza tastes come in a variety of different flavors including gluten-free, roasted veggie, and supreme.
Article continues below advertisement
Daiya frozen pizza
Daiya has a whole mess of frozen pizza varieties with toppings like meatless meat lovers, supreme, fire-roasted vegetable, and mushroom garlic. There's something for everyone and every taste, and all of them are vegan. Again though, for this particular holiday, we'd highly recommend going for just a good ol' cheese pizza.