How to Make 'Queer Eye' Season 6's Vegan Recipes, From Cauliflower Steaks to Rainbow Carrots
'Queer Eye' featured plant-forward recipes for braised cauliflower steak, rainbow carrots, and more on Season 6.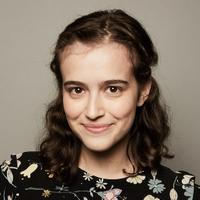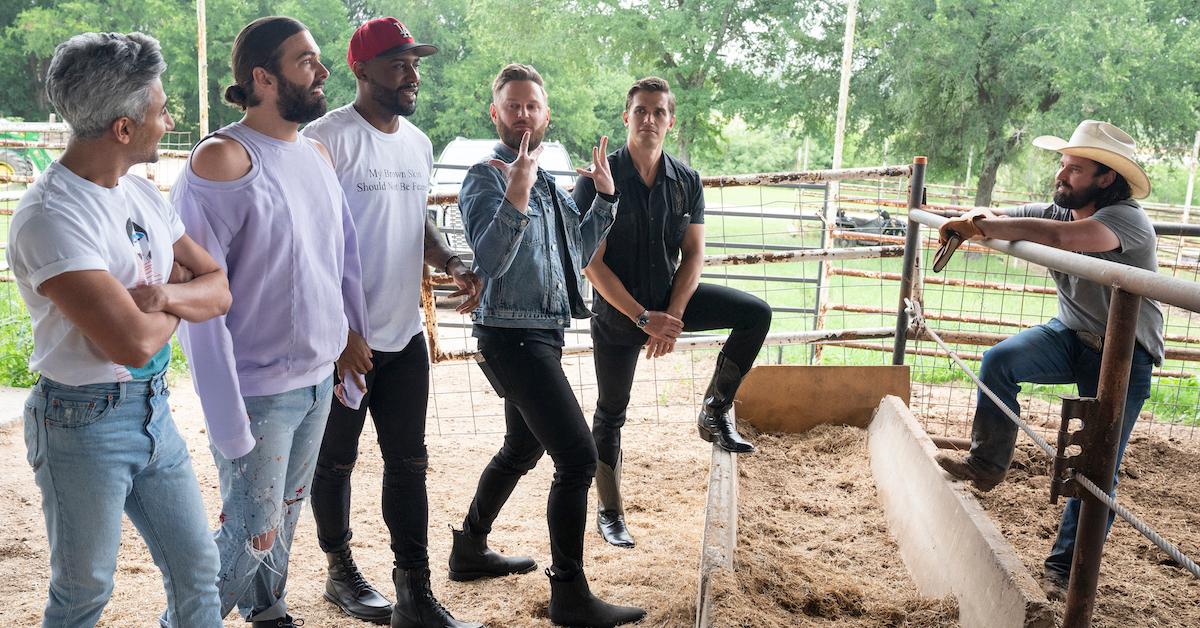 The newest season of Queer Eye, which premiered on Netflix on Dec. 31, 2021, features two heroes on opposite ends of the vegan spectrum: One, a vegetable-skeptic beef farmer who eats steak every day; the other, an owner of an animal rescue ranch who follows a plant-based diet. But in their respective episodes, the Fab 5's food and wine expert Antoni Porowski showed each hero how to make vegetable-forward meals that they both loved.
Article continues below advertisement
If you're interested in cooking Queer Eye's recipes for cauliflower steak, colorful carrots, and a protein-packed, plant-based smoothie, keep reading for how to make these delicious dishes, and to learn more about Safe In Austin, the animal sanctuary showcased in Season 6.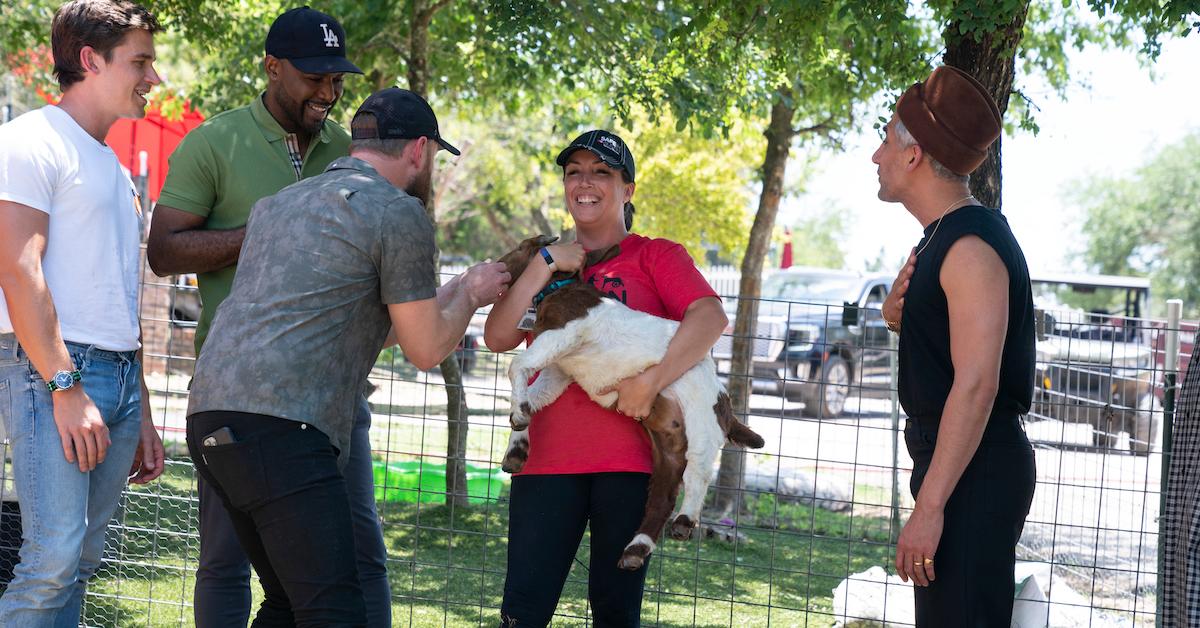 Article continues below advertisement
'Queer Eye' featured Safe In Austin, a rescue ranch for animals — and people.
The seventh episode of Season 6 of Queer Eye, called "Snow White of Central Texas," followed a hero named Jamie, the founder of Safe In Austin. The Texas-based sanctuary regularly rescues neglected, abused, and special needs animals, rehabilitates them, and either adopts them out or keeps them at the ranch as their forever home.
According to Safe In Austin's website, once animals are mentally and physically healthy, they are then occasionally introduced to visitors "with similar backgrounds," whether they have Autism, selective mutism, or any other reason that they'd benefit from animal therapy.
Article continues below advertisement
In honor of her passion for and work with animals, Jamie (along with her daughter) eats a plant-based diet, even though her sons aren't there yet, as she tells Antoni in the episode. However, Jamie is busy taking care of animals 24/7, and almost never gets a moment to herself, so she tends to rely on takeout for meals. She tells Antoni that she has "maybe never" made a meal from scratch in her life. So, Antoni teaches her a simple vegan recipe with minimal prep time.
Here's the recipe for braised cauliflower steaks from 'Queer Eye.'
Antoni did not share measurements in the episode, and Netflix did not immediately respond to Green Matters' request for the details. So, here is our interpretation of how to best recreate the braised cauliflower steaks — make sure to taste along the way, since the measurements aren't exact.
Article continues below advertisement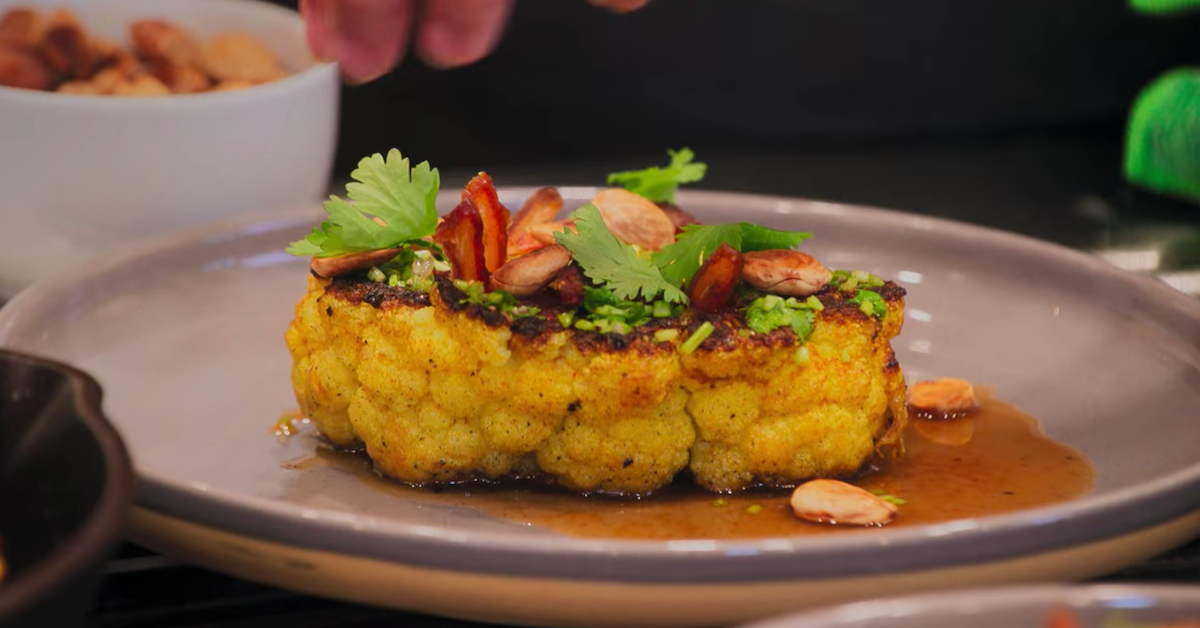 You'll need:
One head of cauliflower
Olive oil
Turmeric
Fresh cracked pepper
Salt
A bundle of fresh cilantro
The juice of one lime
About a tablespoon of gochujang (red chili paste)
A dash of maple syrup
Article continues below advertisement
Recipe:
Preheat the oven to 325 degrees.
Remove the fibrous stems from outside of the cauliflower head, but leave the thinner leaves intact. Slice the head in half, and then slice each half in half again, resulting in two cauliflower steaks. (Save the outer halves for another recipe.)
Cover a baking sheet with "a lot of olive oil," as well as some turmeric, fresh cracked pepper, and salt, to taste. Then, take your cauliflower steaks and roll them around in the baking sheet so both sides get coated in the marinade.
Heat up more olive oil in a pan that is both oven-safe and stovetop-safe (such as a cast iron or ceramic pan), place your cauliflower steaks in the pan, and sear them until brown on each side.
Article continues below advertisement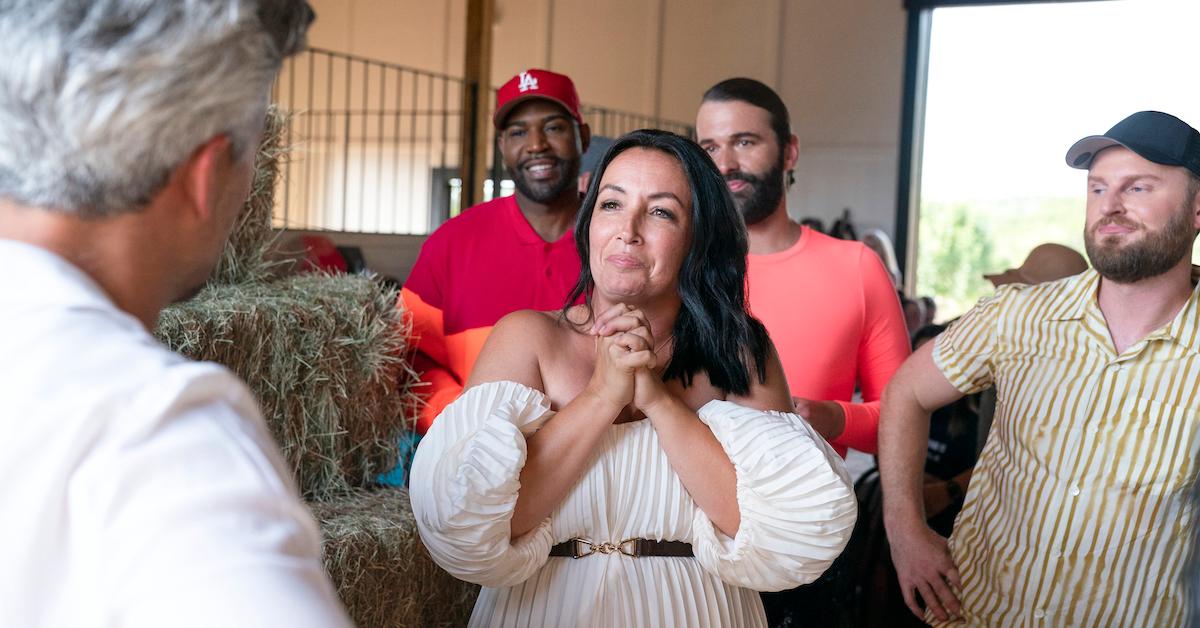 Pour vegetable stock into the pan, about 1-2 inches in height. After a few moments, transfer the entire pan to the oven.
While it's in the oven, make your vinaigrette: Finely chop a bundle of cilantro, separating the stems from the leaves. In a bowl, whisk together the chopped cilantro stems, the lime juice, a tablespoon of gochujang, a hearty dash of maple syrup, and a bit of salt.
Article continues below advertisement
Keep an eye on the oven, and remove the cauliflower steaks when they seem ready — 10 minutes might be all it takes (and there should still be a decent amount of vegetable broth in the pan when you remove it). Then, plate the steaks by topping them with the vinaigrette and fresh cilantro leaves.
Here's the carrot recipe from 'Queer Eye' Season 6.
In Season 6, Episode 3, "No More Bull," viewers meet a beef rancher named Josh, who is under the false impression that vegetables are boring and tasteless. To change his mind, Antoni teaches Josh a recipe for glazed rainbow carrots. After taking a bite, Josh exclaims, "That might be the best carrot I've ever had in my life."
Article continues below advertisement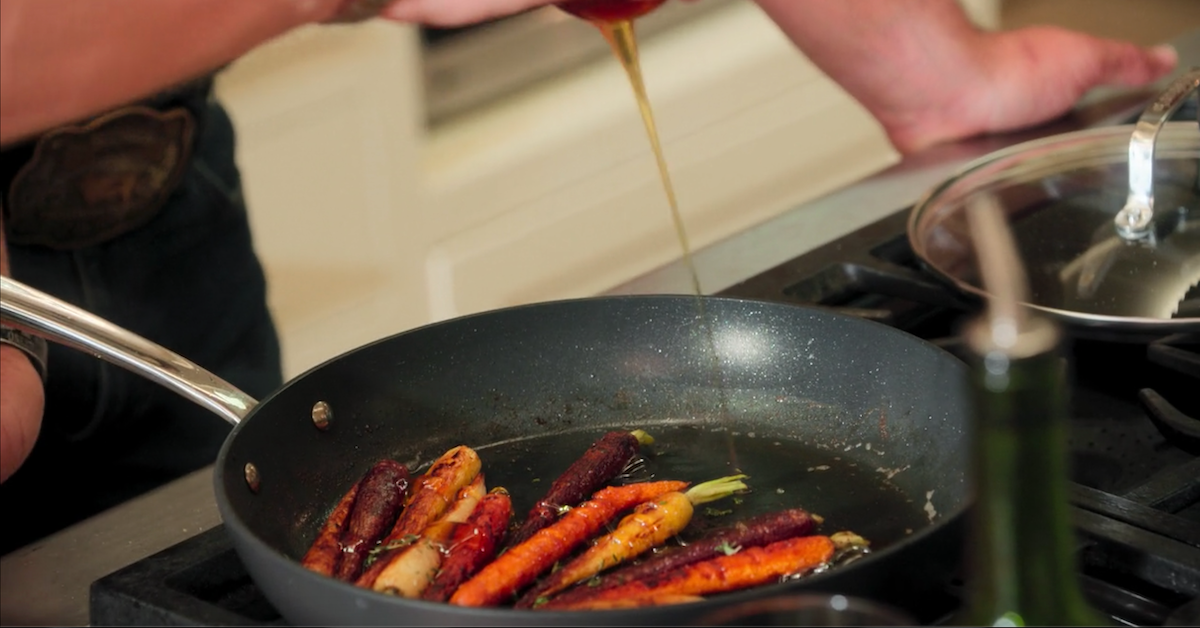 You'll need:
Rainbow carrots with the stems intact
Olive oil
Butter (Antoni uses dairy butter, but we recommend vegan butter, such as Miyoko's)
Salt
Fresh thyme
Liquid sweetener (Antoni uses honey, but there are many vegan honey brands you can purchase; or, sub for maple syrup)
Chili flakes
Article continues below advertisement
Recipe:
Using a wide vegetable peeler, peel the outer skin off of the carrots.
In a frying pan, heat up some olive oil and a knob of vegan butter.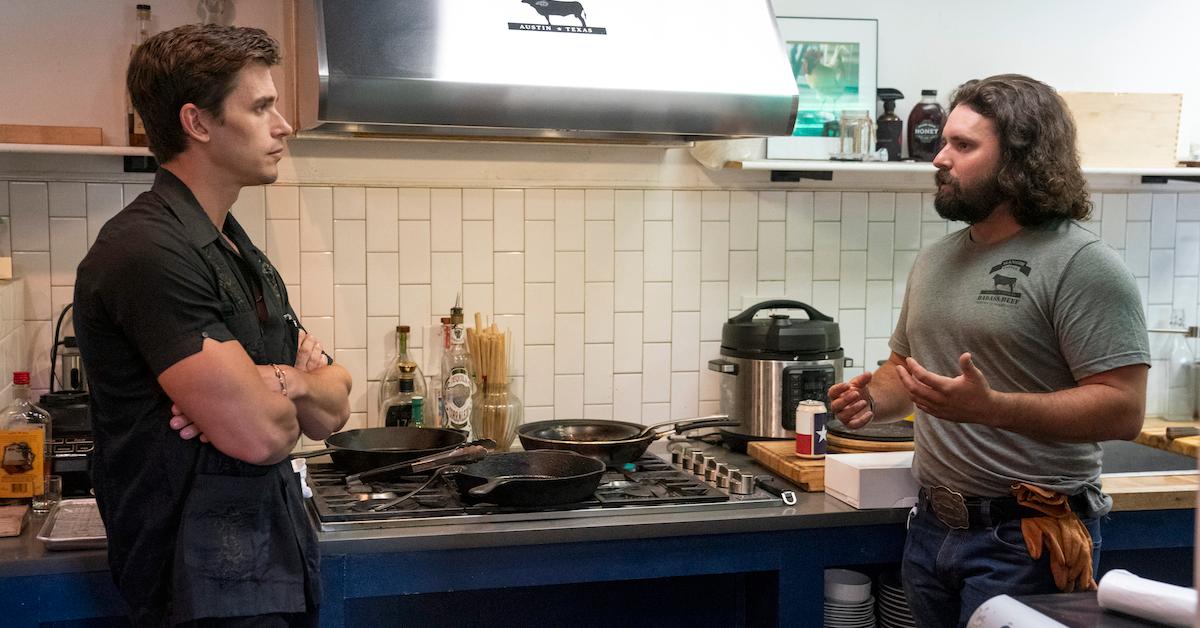 Article continues below advertisement
Swirl the pan around until it all melts; then, place the carrots in the pan, and sprinkle on some salt.
Once the carrots start to brown, rotate them so each side of each carrot browns evenly. Then, turn off the heat.
Then, sprinkle fresh thyme leaves, liquid sweetener, and a dash of chili flakes onto the carrots to taste, while the carrots are still in the warm pan. Shake the pan in a forward-backward motion so each carrot is coated in the glaze.
How to make Antoni's plant-based protein shake from 'Queer Eye.'
In Episode 8, titled "Gimme Shelter," we meet Chris, a humanitarian who has dedicated his life to advocating for people in need through his homelessness service nonprofit foundation, TOOF. In the episode, Chris is also recovering from a gastric bypass surgery, which he says means he needs to nourish himself with multiple small, protein-rich meals every day.
Article continues below advertisement
So, Antoni encourages Chris to swap out the whey powder for pea protein, which he says has the same amount of protein. Antoni also notes that he often starts off his days with this exact smoothie. Again, there are no measurements for this one, so just measure with your heart.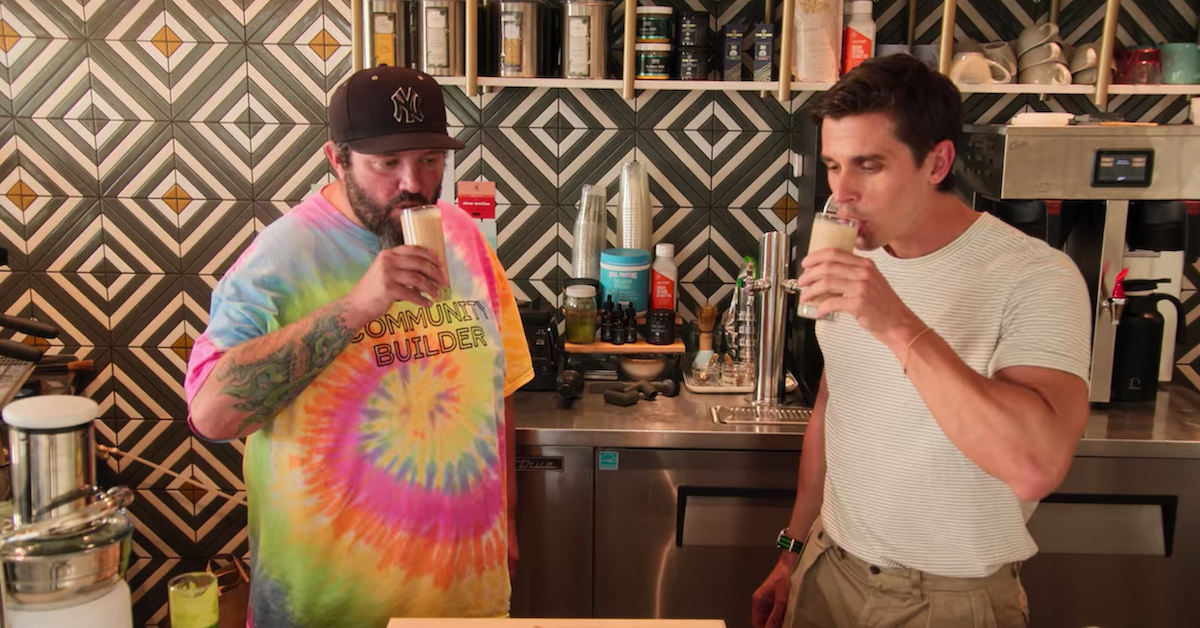 Article continues below advertisement
You'll need:
One banana
Nut butter
An "offensive amount of cinnamon," according to Antoni
A few ice cubes
Recipe:
Combine all ingredients together in a blender. Start blending it on a low setting, and then increase the speed.
"Oh my God, that is so good," Chris tells Antoni in disbelief, adding that it "tastes like Christmas."