Plant-Based Lunch Ideas, From Some of Our Favorite Vegan Foodies (Exclusive)
If meal prepping is what gets you through the week, we've spoken to a few of our favorite vegan foodies for plant-based lunch recipes and ideas.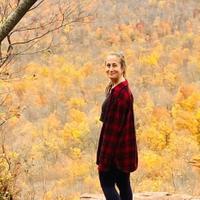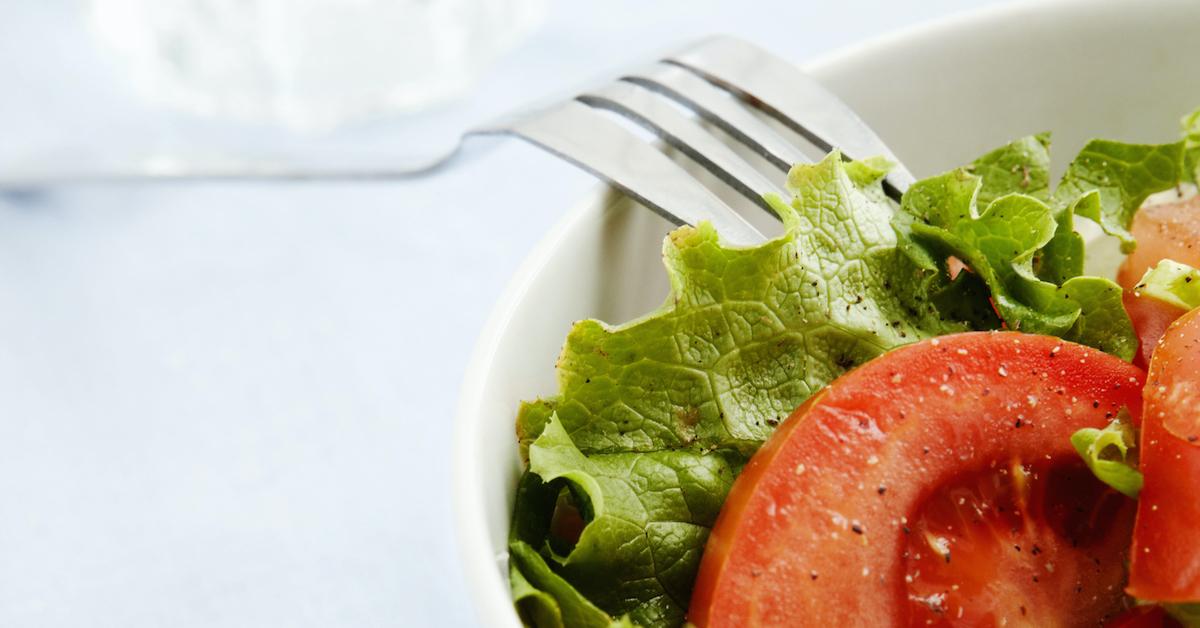 Along with drinking water daily, exercising regularly, and eating your vegetables, one of the greatest things you can do for yourself is meal prep your work lunches on Sunday night. Buying a salad from sweetgreen or a sandwich from Panera Bread every day at 1 p.m. may be the seemingly more convenient option, but over time, making regular lunch purchases can be incredibly costly, more wasteful, and less healthy than eating a plant-based lunch you made at home.
Article continues below advertisement
That said, we've reached out to a few of our favorite Insta foodies for some plant-based lunch ideas, and the options will have you counting down until lunch hour. Bye bye, sad desk lunch.
@ShortGirlTallOrder's Pesto Quinoa Bowl
Megan is the vegan recipe queen behind @ShortGirlTallOrder, and she makes a Pesto Quinoa Bowl that's truly droolworthy (and healthy!). Combining quinoa with a myriad of fresh, seasonal vegetables, and a homemade vegan pesto (for which she subs nutritional yeast and cashews for cheese) makes for a lunch that's packed with colors and nutrients, undoubtedly beating any boring salad.
Article continues below advertisement
"This spring pesto bowl was made to highlight some of my favorite seasonal ingredients like asparagus, arugula, and corn with a bright and fresh herby pesto," she tells Green Matters in a DM.
That said, we're planning on eating this all season long.
Article continues below advertisement
@healthylittlevittles' Naan Butter Cauliflower
Gina, the mastermind behind @healthylittlevittles created a recipe for Naan Butter Cauliflower that's flavorful, filling, and heats up deliciously (aka it's perfect for meal prep!). The cauliflower is breaded in almond flour and arrowroot flour (which means it's gluten-free, too!) and it's drowned in a delicious sauce of onion, vegan butter, garlic, garam masala, turmeric, ginger, diced tomatoes, coconut milk, a little maple syrup, and salt to taste.
Article continues below advertisement
"I wanted to create an Indian-inspired meal that was hardy and filling and "meaty" without the meat," she tells us. "The cauliflower is baked in a naan-like coating — a naan hug if you will. I live to eat this meal as an easy weeknight dinner!"
Article continues below advertisement
@Everything_Delish's Zoodles
"I just posted Zoodles but they have chicken which you can omit!" Canada-based food blogger and the creator behind @Everything_Delish, Jamie Milne tells us. That said, you could also sub the chicken for tofu, tempeh, or seitan — it's entirely up to you.
Article continues below advertisement
Her recipe has you marinating your protein of choice in olive oil, salt, pepper, lemon juice, and balsamic vinegar, which you bake in the oven. You'll then spiralize zucchini and carrots into a bowl with tomatoes, green onions, and peppers, before adding peanut butter, soy sauce, sesame oil, water, sriracha, and lime juice. Mix it all together and enjoy.
Article continues below advertisement
@PlantBasedOnaBudget's Fresh Crunchy Salad
Author of The Friendly Vegan Cookbook and the creator behind @PlantBasedOnaBudget, Toni Okamoto, makes a Fresh Crunchy Salad with Peanut Dressing that's incredibly refreshing and — let's face it — it's absolutely beautiful. Deemed an "easy" lunch recipe, it yields 3 to 4 servings of a salad that blends protein-packed peanut butter with spices, soy sauce, lettuce, cabbage, carrots, cilantro, a plant-based protein of your choice (seriously, we love tofu!), and chopped peanuts for added crunch.
Article continues below advertisement
"If you're looking to add a few more salads to your weekly meal repertoire, then we are here to help you," Okamoto writes on her site. "There are so many delicious salads out there, and we are determined to prove to you that they don't have to be boring or dull."
Article continues below advertisement
@HotForFood's BLAT Sandwiches
Vegan cookbook author and the chef behind Instagram account @hotforfood, Lauren Toyota, makes a vegan BLAT sandwich that's a cruelty-free and healthy twist on the classic BLT. She has a recipe for yuba bacon and combines it with all the fixings — lettuce, avocado, tomato, and creamy vegan mayo, which are served atop your bread of choice.
Article continues below advertisement
"I am always looking for new things to turn into vegan bacon and yuba skin makes perfect sense!" Toyota tells Green Matters. "It pairs great with all the crunchy veg and creamy avocado on this sandwich. And don't forget to slather it with lots of vegan mayo too."
Article continues below advertisement
@chef_montes' Quinoa Salad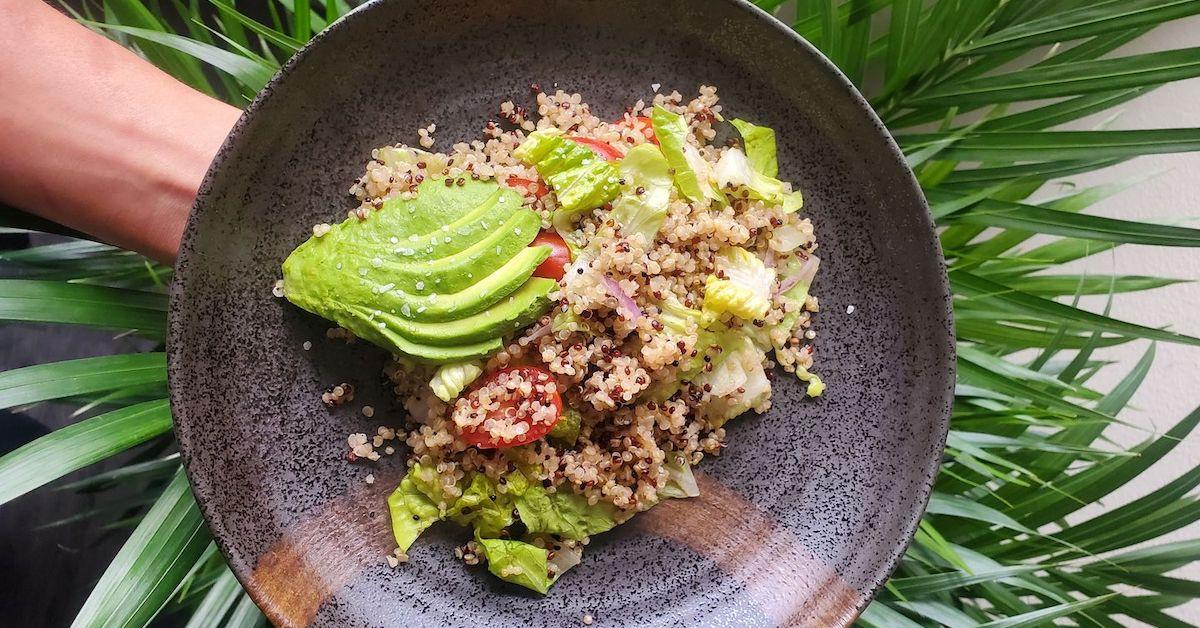 Joe, the culinary artist behind @chef_montes, makes a quinoa salad that will keep you full until the end of the day. First rinse and toast a cup of quinoa. Boil — and simmer — in 2 cups of vegetable stock for 10 minutes. Remove from heat, steam for five minutes, and toss with the dressing (1/3 cup garlic oil, 1/4 cup lemon juice, 2 teaspoons agave, 2 garlic cloves, and salt and pepper). Mix in fresh halved cherry tomatoes, chopped romaine and red onion, and sliced avocado.
Article continues below advertisement
"Going vegan doesn't mean cutting," Joe tells Green Matters. "Simply start by adding more fruits and veggies in your diet & only then you will see the beauty it makes you feel."