The Sweetest Vegan Honey Brands and Recipes
These vegan honey alternatives taste remarkably similar to bee honey — as do these plant-based honey recipes.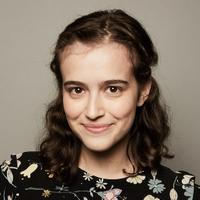 From agave to maple syrup, there are endless vegan liquid sweeteners that do a great job at replacing honey. But if you're looking for a vegan honey alternative that truly tastes just like the honey produced by bees (which the bees actually make for themselves to eat during the winter), you'll be happy to know that there are several dedicated plant-based honeys on the market — as well as many easy recipes for making vegan honey at home.
Article continues below advertisement
Here are a few of the sweetest vegan honeys you can buy, as well as a few plant-based honey recipes.
Suzanne's Specialties's Just-Like-Honey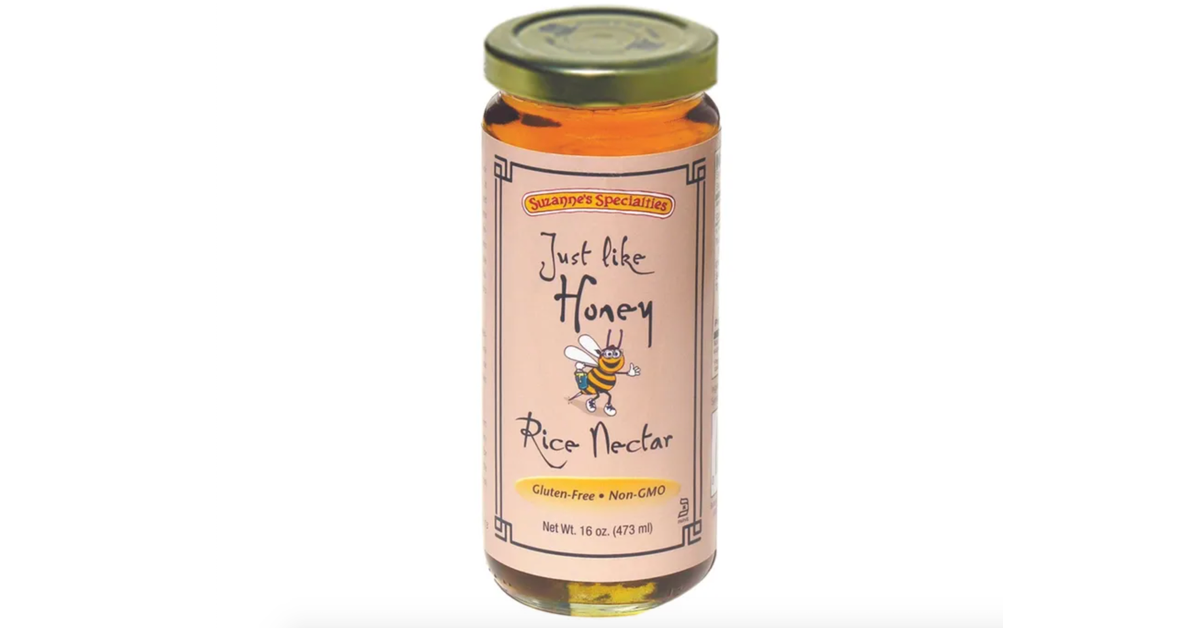 New Jersey-based company Suzanne's Specialties makes several liquid sweeteners, including Just-Like-Honey, a jarred honey replacement made from brown rice syrup, agave syrup, maple syrup, and natural flavors. You can buy a jar on Suzanne's Specialties' website for $12, or, if you're really into it, an entire gallon of Just-Like-Honey for $78.50. Vegan Essentials and Walmart both have Just-Like-Honey listed on their websites, but they are sold out at time of publication. You can also find the brand's products in supermarkets including Whole Foods and Wegmans.
Article continues below advertisement
The Single Origin Food Co.'s Vegan Un-Honey
The Single Origin Food Co. makes organic, one-ingredient Vegan Un-Honey in three flavors: Blonde, which is made from date nectar; Amber, made from cane nectar; and Copper, made from coconut nectar. The product was recently awarded 2021's Honey Product of The Year by the 2021 Mindful Awards, and you can order a jar of Vegan Un-Honey online or at Sprouts stores across the U.S.
Article continues below advertisement
Blenditup's Vegan Bee-Free Honey
Blenditup makes its organic Vegan Bee-Free Honey from 100 percent apples. It'll cost you $20 a bottle, and you can purchase it from Blenditup's website or from online marketplace GTFO, It's Vegan.
Article continues below advertisement
Humble Honee
Humble Honee makes its "bumble-free" vegan honey from cane juice (sugarcane juice, citric acid, vitamin C), organic cane sugar, organic lemon juice, and chamomile. A 4-ounce bottle runs for $8.99 on the company's website, and you can also buy the product from GTFO, It's Vegan or from NYC vegan deli Orchard Grocer.
Article continues below advertisement
The Vegan Honey
The Vegan Honey is a small, U.K.-based company that makes plant-based honey out of fruit sugar, pure apple juice, pure lemon juice, flowers, and filtered water. Unfortunately, The Vegan Honey is only shipping across the U.K. at the moment — so in the meantime, we recommend following the brand on Instagram, where it often shares recipes for using vegan honey.
Article continues below advertisement
Get Set Vegan's Vegan Honey Recipe
The blog Get Set Vegan has a fairly simple recipe for vegan honey that just requires five or six apples, along with some water, lemon juice, raw sugar, and chamomile tea bags. Check out the above video and blog post for the full recipe, and you'll be enjoying homemade vegan honey in no time.
Article continues below advertisement
Vegan Gastronomy Culinary Academy's Vegan Honey
Vegan cooking school Vegan Gastronomy Culinary Academy has a detailed tutorial on YouTube to make this unique vegan honey recipe. What makes this recipe stand out from many others on the internet is that it does not use apples as a base. Instead, it uses a combination of water, sugar, glucose syrup, lemon juice, and molasses, with instructions for optional infusions including thyme sprigs and orange peels.