4 Types Of Plastic-Free Straws Perfect For Kids
These plastic-free straws are perfect for kids.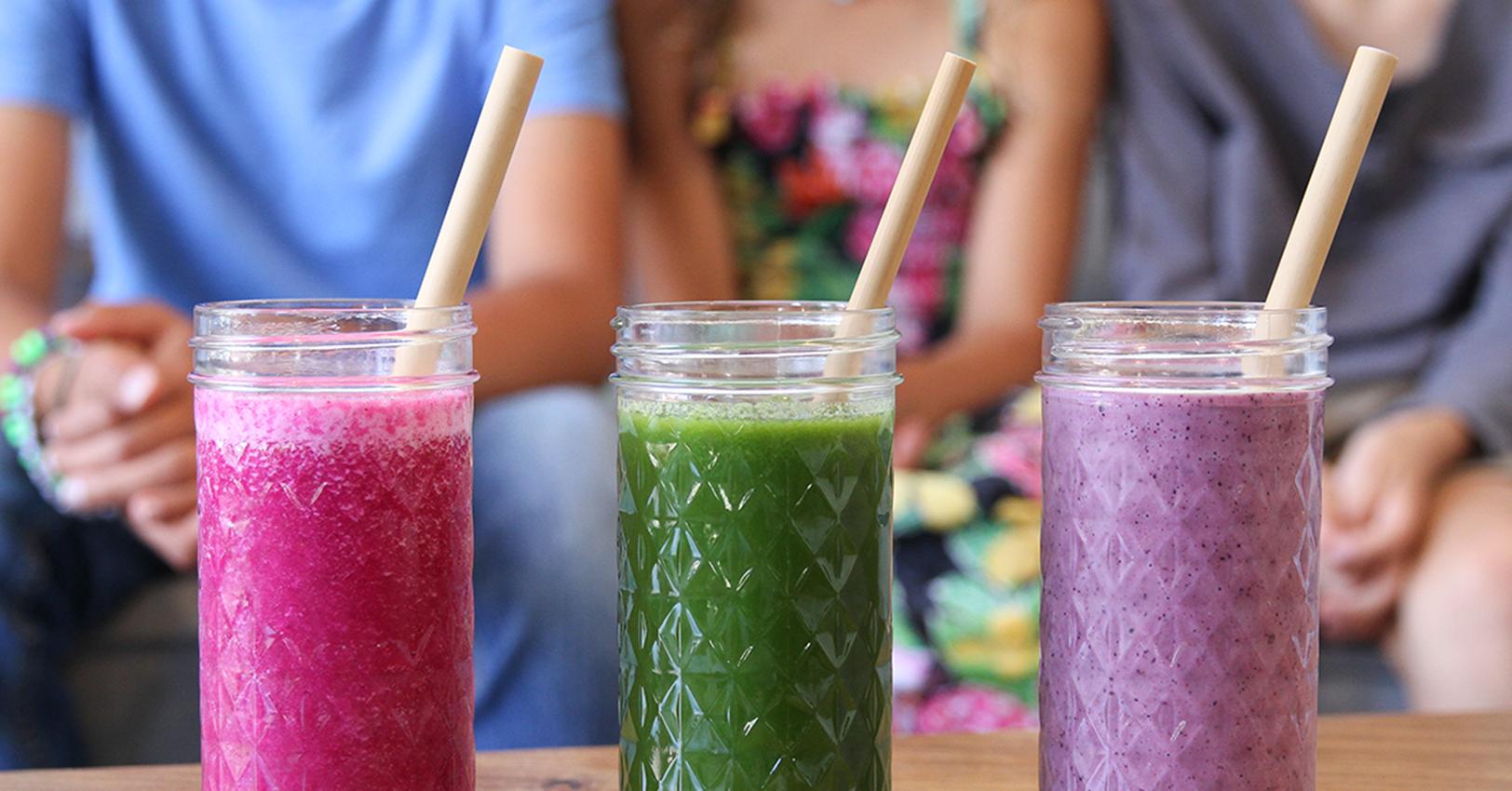 Did you know that Americans use up to 500 million plastic straws per day? That's enough straws to wrap around planet earth 2.5 times. And most plastic straws are non-recyclable, non-biodegradable, and end up in our oceans, polluting the water and harming sea life.
Article continues below advertisement
The good news is that people are becoming aware of the negative impact single-use plastic has on our oceans and environment, and there is a growing movement to make a change. Many cities across the U.S. have banned plastic straws altogether, including Seattle and Edmonds in Washington; Alameda, Carmel, San Luis Obispo, Davis, Malibu, Manhattan Beach, Oakland, Richmond, and Berkeley in California; Monmoth Beach in New Jersey; Miami Beach and Fort Myers in Florida; and New York City, Hawaii, and California all have pending straw ban legislation.
Other institutions have also gotten on board, such as Bon Appétit, a large food service company that recently announced it is getting rid of plastic straws in all 1,000 of its cafes across 33 states, including locations like AT&T Park, home of the San Francisco Giants, The Art Institute of Chicago, the Getty Museum, Vassar College, Washington University in St. Louis, and the University of Portland in Oregon.
In addition to more widespread policy banning plastic straws, many restaurants and food service organizations are enacting a straws-on-request policy, which is a start.
Article continues below advertisement
An easy way to combat this growing problem is to change your own habits and use an eco-friendly alternative. Opting for reusable straws is a great way to protect the environment. There are many safe, reusable options for every kind of drink—from your child's cup of milk to your iced coffee or bubble tea.
Here's a rundown of some great reusable options to keep on hand at home, carry in your bag, and put into your children's lunch. It's a small investment that makes a big difference! And it teaches your children how to be a steward for the planet.
Article continues below advertisement
Stainless Steel
Klean Kanteen® Steel Straws
Klean Kanteen's Stainless Steel Straws are made with a safe, food grade, silicone flex tip that make drinking a pleasure, and cleaning a breeze, as the silicone tip is removable. The four-pack also comes with a useful cleaning brush. In addition to these working well for the whole family, I love that they are so colorful and fun!
Article continues below advertisement
Klean Kanteen® is a family-owned company on a mission. Not only did they introduce the first stainless steel, BPA-free, reusable water bottle in 2004, they are also a certified B Corporation. This means that in addition to creating high quality reusable products, they work hard to bring benefit to the people and places they touch—and try to do everything they can to keep single-use waste from trashing the world.
FinalStraw
FinalStraw's collapsible straw is convenient, stylish, and fun. A lined, segmented stainless steel body folds up (like a tent pole) to the size of a car key and fits into the tiny case, which is made of 100 percent recycled hard plastic. The handy case makes it great for on the go. And cleaning it is fun—a wire squeegee pulls through easily to clean the inside. The straw is also dishwasher safe. It is a bit challenging to get it back into the case, so I'd say this one is not for younger kids, but my 9-year-old and 12-year-old love it—not just for the straw but also for its novelty appeal! Drinking from it is pleasant too because it has a small silicone tip.
Article continues below advertisement
FinalStraw is a company founded by Emma Cohen and Miles Pepper, whose mission is to reduce plastic straw use by giving people a reusable alternative. The straw also comes with five cards listing some of the alarming statistics about plastic straw use and their harmful impact on the environment. Their hope is that customers will share these cards to raise awareness and inspire others to join the reusable straw movement. My daughter has already given one out at her favorite local pizza place.
Article continues below advertisement
Bamboo
buluh straws
buluh's bamboo straws come in a sweet 100 percent cotton bag and include a straw cleaner brush. They are biodegradable, organically grown, and contain no inks or dyes. The fact that they are each from a unique plant means that they are slightly different widths, which I found charming. The drinking experience was pleasant, as the bamboo, unlike steel, doesn't conduct temperature, so the straw did not take on the temperature of the drink. These are smooth to the touch and seem like they will last a long time.
Article continues below advertisement
The family behind buluh straws discovered them while traveling through Bali with their children. As world travelers they had seen the damage cause by single-use plastic, and have made it their mission to help eliminate single-use plastic.
Glass
Strawesome®
Strawesome® glass straws are beautiful, and come in a variety of designs and sizes. You can choose your length—from 5"-12"—as well as bent or straight. Width is also an option, with four choices: skinny, regular, smoothie, or bubble tea. And you can get clear or colored glass, plain or embellished with lovely touches such as swirl designs, hearts, or even a personalized initial. They also offer a line of "Glass Straws for a Cause," donating 33% of sales from those straws to 24 different conservancy organizations they are partnering with.
Article continues below advertisement
Strawesome is a family business, founded by Daedra and Brian Surowic. Daedra is a creative glass artist who was feeling panicked about all of the plastic debris found in our oceans and waterways. So one day she decided to make a straw out of glass. Strawesome was born.
Now you are ready to enjoy everything from an iced coffee to a margarita plastic-free!