Just Salad Ditches Beef for Beyond Meatballs, Plans to Go Meatless in Next 5 Years
Just Salad and Beyond Meat partnered up to offer plant-based meatballs at all U.S. locations.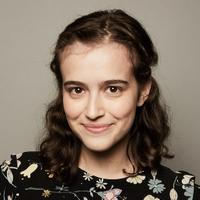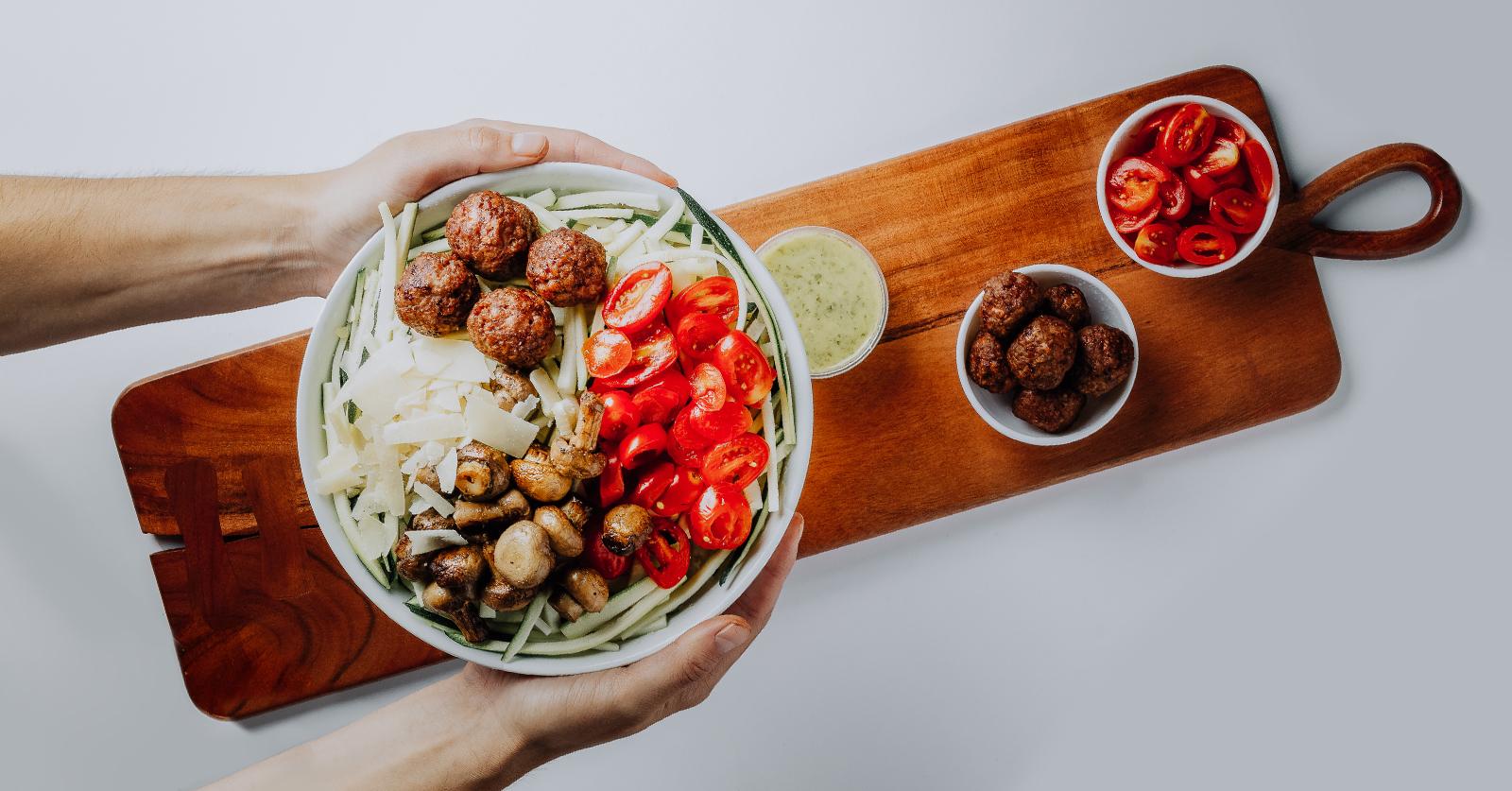 The fast casual salad chain has officially partnered with Beyond Meat, and starting today, Sept. 12, all 30+ Just Salad locations in the U.S. are offering plant-based Beyond Beef Meatballs. Not only that, but Just Salad is actually removing beef from its menus, and completely replacing it with the Beyond Meatballs. And other animal-friendly replacements may be in the cards for the company — Just Salad tells Green Matters that the chain plans to go completely meatless in the next five years.
Article continues below advertisement
Just Salad is known for its reusable salad bowl, which customers can purchase for $1, and subsequently receive a free topping every time they use it. Ditching steak for a vegan option from Beyond Meat is the company's latest sustainability play, and Just Salad shared the details of the Beyond Meat partnership with Green Matters earlier this week.
"While we're laser-focused on reducing waste, we're also committed to sustainability across all areas of business, including an eco-friendly supply chain," Chief Sustainability Officer Janani Lee tells Green Matters in an email interview. "We were eager to remove beef because it requires 28 times more land and 11 times more water than pork or chicken. When Beyond Meat's beef alternative became available, it made the case for dropping beef that much more compelling and realistic."
Article continues below advertisement
Article continues below advertisement
The Beyond Meatballs can be added to any order at Just Salad, but the restaurant specially designed a new dish called the Keto Zoodle Bowl around the menu item. The vegetarian meal is made with Beyond Meatballs, zucchini noodles, grape tomatoes, roasted balsamic mushrooms, shaved parmesan, and Kale Pesto Vinaigrette.
Lee tells Green Matters that the Keto Zoodle Bowl bowl can easily be modified to be completely vegan by replacing the parmesan with another topping, and replacing the vinaigrette with a vegan dressing, all of which are listed in the company's Allergen and Nutrition Guide. Just Salad's vegan dressings include the Balsamic Vinaigrette, Chipotle Vinaigrette, Miso Ginger Vinaigrette, Lemon Basil Vinaigrette, and Spicy Turmeric Tahini.
Article continues below advertisement
Just Salad's team has been working on this menu swap for the past few months, using that time to perfect their recipe for hand-rolled Beyond Meatballs. "We've been in talks with Beyond Meat since April, and we ultimately decided to go for their Beyond Beef product because of its clean ingredients, great taste, and versatility," Lee tells Green Matters. "We're proud to handcraft many of our offerings and our Beyond Beef Meatballs are no exception. Our teams make them fresh daily using ground Beyond Beef, which they then mix with our custom blend of spices, roll into balls, and bake."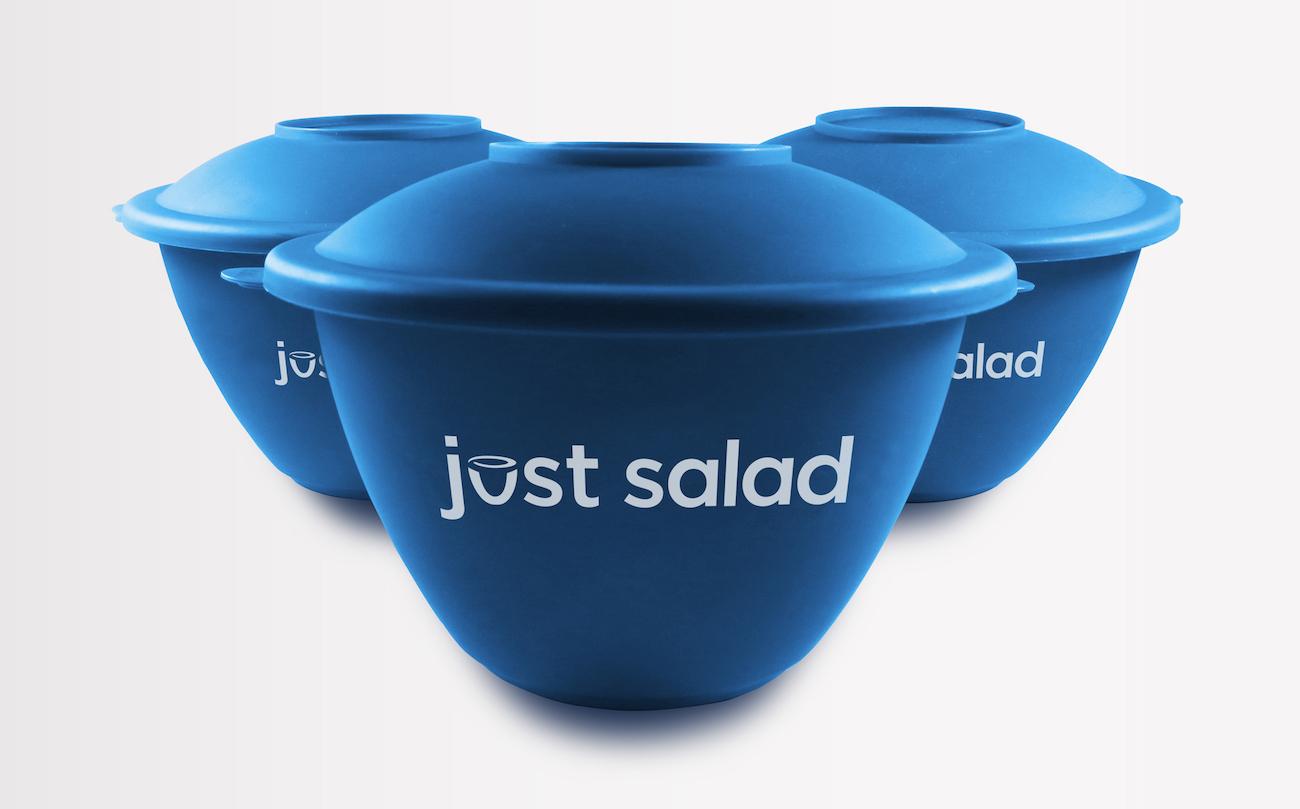 Article continues below advertisement
Currently, the only meat items that Just Salad permanently offers are chicken and tuna fish, with occasional seasonal offerings of pork and turkey. But in the future, that could change. Lee tells Green Matters: "The future of food is plant-based, and we envision a completely meatless menu within the next five years."
Just Salad would surely make waves if it went completely vegetarian, and it will be exciting to see if the company really does make that happen. Because while many other chains — such as KFC, Carl's Jr, Del Taco, and Dunkin' — have partnered with Beyond Meat to bring vegan options to their menus, none have gone as far as replacing beef with a plant-based option; and certainly none have gone as far as turning their entire restaurant vegetarian. But with more innovative plant-based meats hitting the market all the time, Lee's vision for Just Salad just might become reality.