Beyond Bacon and Steak Are Coming
Beyond Meat's next products will be bacon and steak, made from plants.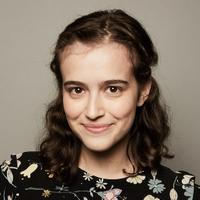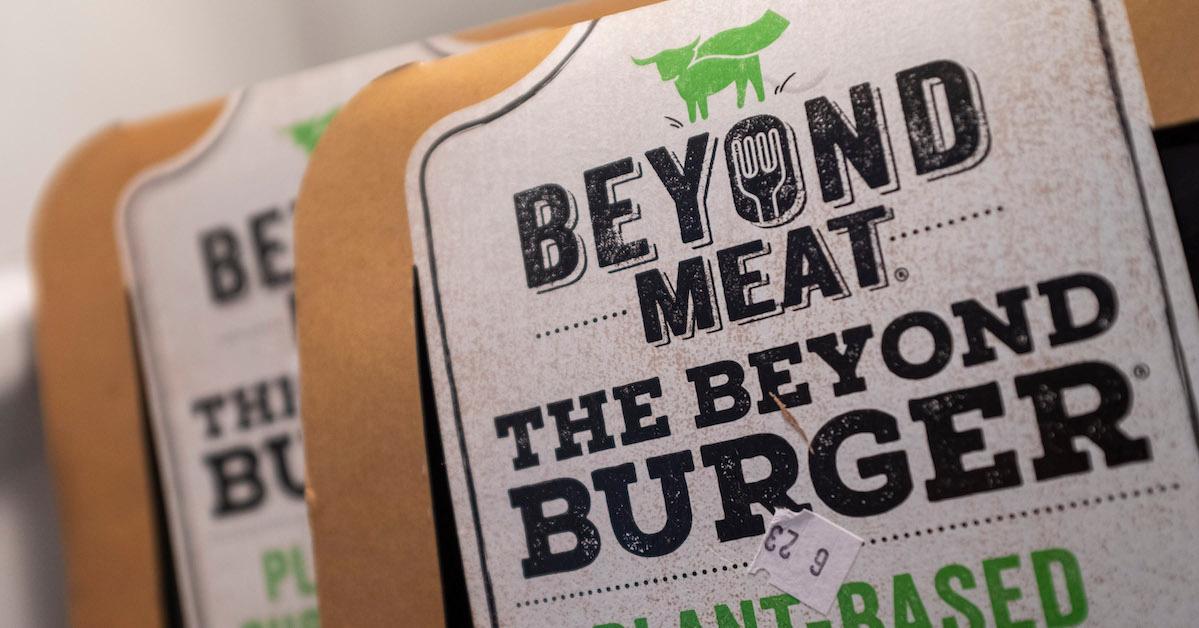 If you care about the environment or animals, there's no better way to satisfy a beef burger craving than with a Beyond Burger or Impossible Burger, made by two companies working to revolutionize meat by making it from plants. So now that Beyond Meat has nailed the burger recreation (as well as pork sausages and ground beef), it's moving onto two animal-based foods that could use a similar treatment: bacon and steak.
Article continues below advertisement
As Beyond Meat CEO Ethan Brown told CNN in an interview on Wednesday, July 24, Beyond Meat is currently developing vegan bacon and steak products, which will both be "important as we build out the portfolio" of the company.
Brown echoed that sentiment in a video interview with Yahoo later in the day. "We really are constantly focused on improving our existing product lines and then secondly, the series of products that are more future oriented," Brown told Yahoo. "We talked about it a little bit today, about bacon. It's no mystery we are going to be going after things like steak, etc. — but those are long-term projects ... The moment we get burgers exactly right, we're going to move onto the next thing, so we're constantly evolving."
Article continues below advertisement
The steak and bacon probably won't hit the markets anytime soon though, because Brown told CNN that Beyond researchers would have to have a "surprise breakthrough" for that. And considering the fact that Beyond didn't release the Beyond Burger until five years after starting the company, fans may want to settle in and look for other bacon alternatives in the meantime.
Article continues below advertisement
Brown previously teased Beyond's plans to create plant-based bacon and steak in an interview with CNBC in January. "We want to make bacon, we want to make steak, we want to make the most intricate and beautiful pieces of meat," Brown told the outlet.
Article continues below advertisement
"[Steak] has huge symbolic value because I think it's sort of the epitome of meat for a lot of meat-eaters. And I think that if we can make just an awesomely delicious world-class steak, that will have huge symbolic value," Pat Brown told The Spoon in an interview at the time. "It will be very disruptive, not just to the beef industry but to other sectors of the meat industry because…what they'll be thinking is, 'That could've been us, and that will be us next.' And they'll be right." So between the two companies, hopefully a plant-based steak will be on the market sometime in the near future.
Article continues below advertisement
No matter who achieves vegan steak or vegan bacon first, Beyond Meat is undeniably having a moment this year. In May, the company went public, and its stock has been thriving. That same month, Beyond Meat introduced a plant-based ground beef to grocery stores. And just this week, a breakfast sausage version of the Beyond Burger landed in Dunkin' Donuts locations in Manhattan, with plans to soon take the product nationwide, according to the Los Angeles Times.
But one place you won't be seeing Beyond Meat is at Chipotle. This week, the Mexican fast casual chain's CEO Brian Niccol said that Beyond products are too processed to be served at Chipotle restaurants — and Ethan Brown challenged that by inviting him to Beyond's factory, arguing that Beyond's production is much more palatable that any of the slaughterhouses that produce Chipotle's meat.
Article continues below advertisement
"You can come to our facility anytime," Brown publicly said to Niccol, as reported by Bloomberg. "Don't call me, just knock on the door. I invite you to do the same with all of Chipotle's meat-processing facilities. They won't let you, and if they did, you wouldn't want to see it."
Even though Beyond's steak and bacon may be a few years off, it's so exciting that the company is continually expanding and challenging the animal agriculture industry.