This Is What the Meat Industry Will Look Like in 20 Years, According to a New Report
A paper predicts that most meat we eat in 2040 will not be animal-based.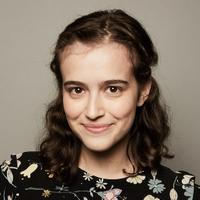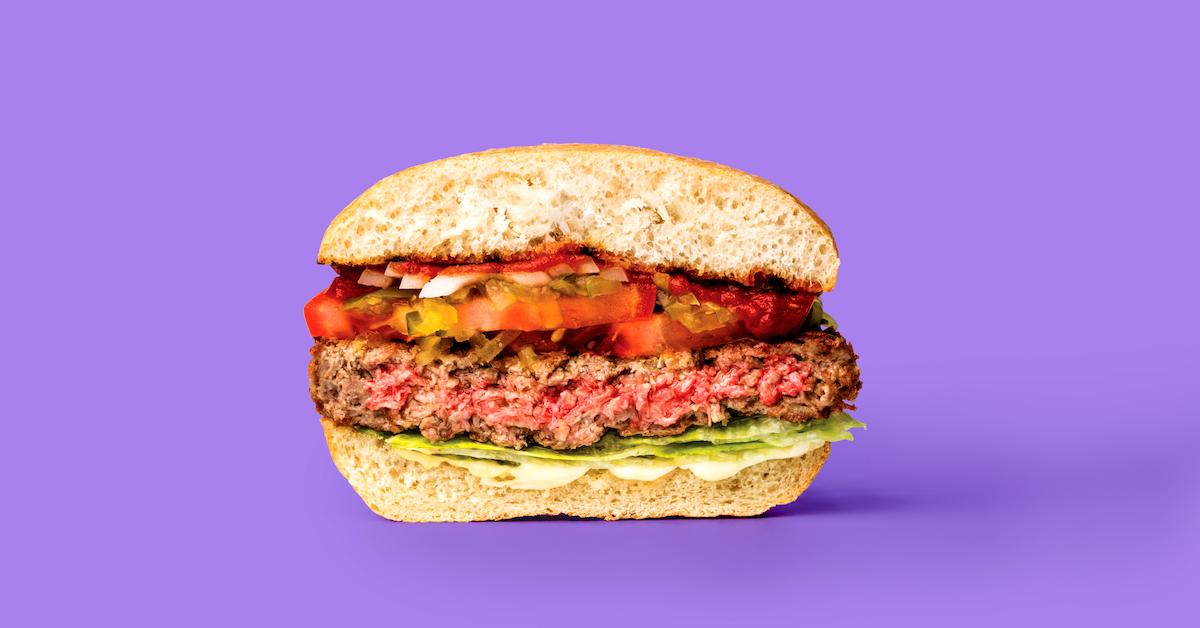 Over the past few years, countless plant-based meat alternatives have hit the market, and customers' increased demand for more ethical and environmentally-friendly products are slowly starting to disrupt the meat industry. And according to a new paper, it's predicted that 20 years from now, the market for vegan meat and lab-grown meat will actually surpass the market for animal-based meat.
In fact, the report predicts that only 40 percent of the meat we eat in 2040 will come from the bodies of animals, while 35 percent will come from lab-grown meat, and the other 25 percent will come from plant-based replacements.
Article continues below advertisement
The paper, conducted by global management consulting firm A.T. Kearney, explains that of all the crops grown in the world, 46 percent of them are used as feed for livestock. If we used those crops to directly feed humans instead of filtering the nutrients through animals, we could feed about 7 billion additional humans, on top of the current population of 7.6 billion people. (Which is a relief, considering the U.N. projects that the human population will reach 10 billion people in 2050.)
Article continues below advertisement
So, what will account for this shift? Most notably, A.T. Kearney asserts that "solutions for increasing the efficiency of conventional meat production have been almost exhausted." Due to climate change and urbanization, we're running out of land that can be used to grow crops; plus, the agriculture industry is using 70 percent of the planet's viable water, while 2.1 billion people on Earth do not have access to safe and clean drinking water, according to the U.N.
Additionally, A.T. Kearney predicts that "intensification challenges" will reduce the amount of crops the Earth can grow, due to: resistance to (and regulation of) chemical pesticides and fertilizers, soil erosion, and a reduction in biodiversity. Furthermore, the authors foresee more and more challenges arising in terms of raising livestock, such as: the excessive antibiotics fed to livestock will cause antibiotic resistance in humans; the meat industry's "image problem," due to scandals like consumers finding out that meat often has trace amounts of fecal matter; and more and more consumers becoming aware of the cruelty behind animal products and looking for other options.
Article continues below advertisement
So while meat alternatives may surpass animal-based meat in large part thanks to customers increasingly seeking ethical or eco-conscious foods, even more so, this shift will happen because humans will not have a choice. If we want to sustain 10 billion people on Earth, meat eaters will need to slowly shift towards the future A.T. Kearney envisions.
Article continues below advertisement
And luckily, eating less meat is easier than ever at the moment. So many companies make plant-based meat alternatives that taste remarkably similar to their animal-based alternatives, such as Lightlife, Beyond Meat, Impossible Foods, and Gardein. Not to mention, there are also plenty of whole plant foods that can provide humans with the same nutrients (and even textures and flavors) as meat, such as beans, lentils, seitan, jackfruit, and mushrooms, and vegetables.
Article continues below advertisement
And most interestingly, lab-grown meat (aka clean meat, cultured meat, cell-based meat, or slaughter-free meat) is a burgeoning market that has the potential to drastically reduce the amount of animals we kill. Clean meat is made by collecting stem cells from an animal (which does not require killing the animal), adding them to a bioreactor until they grow into muscle fibers, which are then combined with fat, eventually growing into a product very similar to animal-based meat.
If A.T. Kearney's predictions are correct, and animal-based meat really only represents 40 percent of worldwide meat consumption in 2040, it's clear that meat-lovers will not have to forgo the flavor, texture, and nutrients they're used to — with a bonus of saving the planet and billions of animals.