How to Recycle Broken or Old Christmas Lights
Getting rid of old, broken Christmas lights doesn't mean just throwing them away, not if you know how to recycle Christmas lights.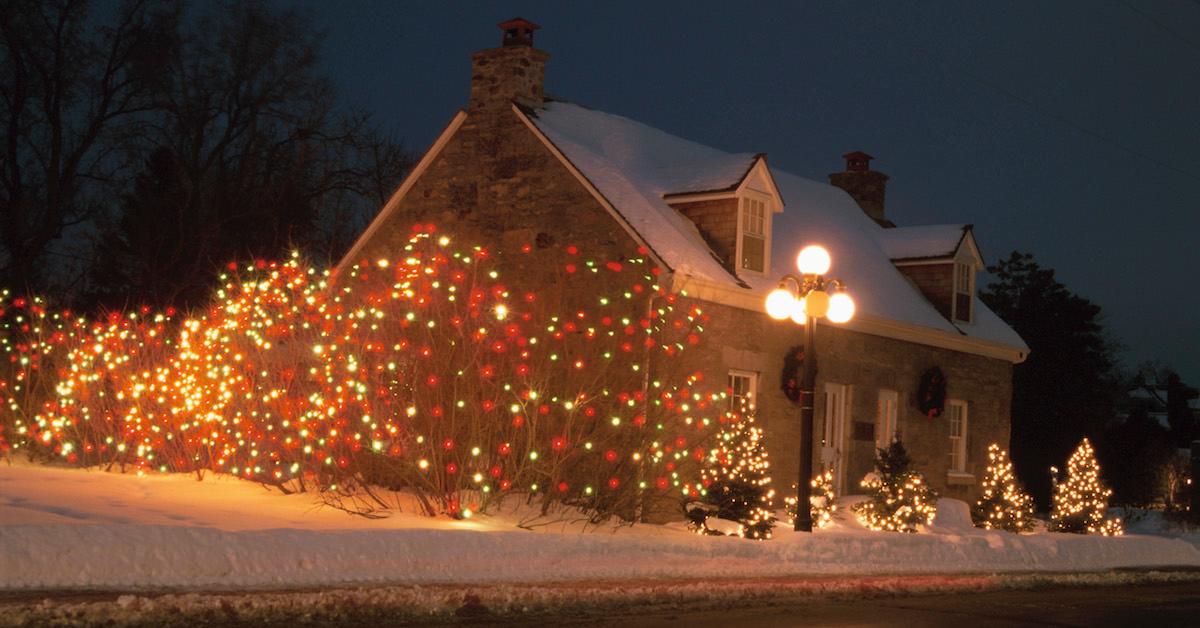 If you're like me, you've tried your best to save your old Christmas lights year after year, only to find entire strands of them don't seem to work the second you pull them out of storage. It's a frustrating thing, not only because you have to go out and get new lights, but because now you have to throw another hunk of plastic into the garbage.
It was not until very recently that I found out these lights can actually be recycled. Even better, learning how to recycle Christmas lights is actually a heck of a lot easier than actually putting them up every year.
Article continues below advertisement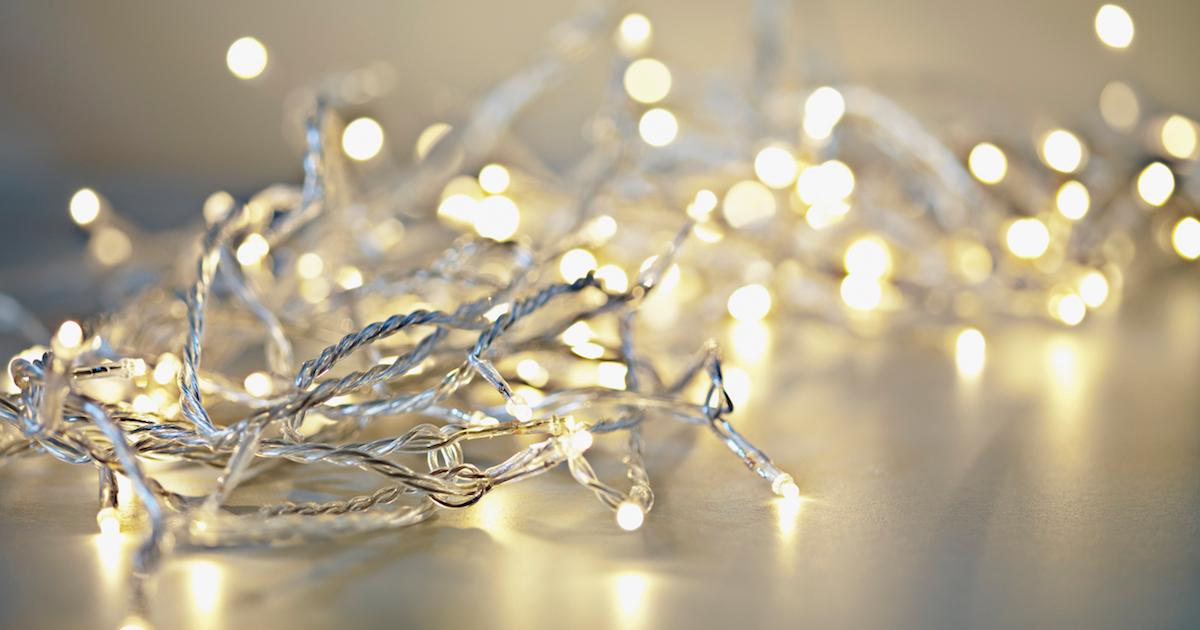 Why would I need to get rid of old Christmas lights?
If for some reason you have never found yourself needing a new string of Christmas lights, I applaud you and I hate you. The fact is, technology is not made to last forever. Christmas lights are no exception. New innovations emerge every year, such as icicle lights, LED lights, energy-efficient lights, new colors, new shapes, and more.
Article continues below advertisement
All of these would be tempting reasons to replace your existing lights, but chances are good that the reason you need new lights is simply that your light strings have either stopped working during their time in storage or by old age.
Here's how to recycle Christmas lights.
Whatever the reason, it always feels kind of bad to just throw your Christmas lights in the trash — and it should! Christmas lights are made from a host of valuable materials — copper, glass, and plastic, to name a precious few. All of these materials can be either recycled or reclaimed in some way.
Article continues below advertisement
There are many ways to recycle old lights, ranging from mail-in-recycling programs to governmental recycling schemes to donation drives. Some of the organizations we mention below don't just collect old lights, but they also use the proceeds from their recycling to help support holiday charitable giving programs.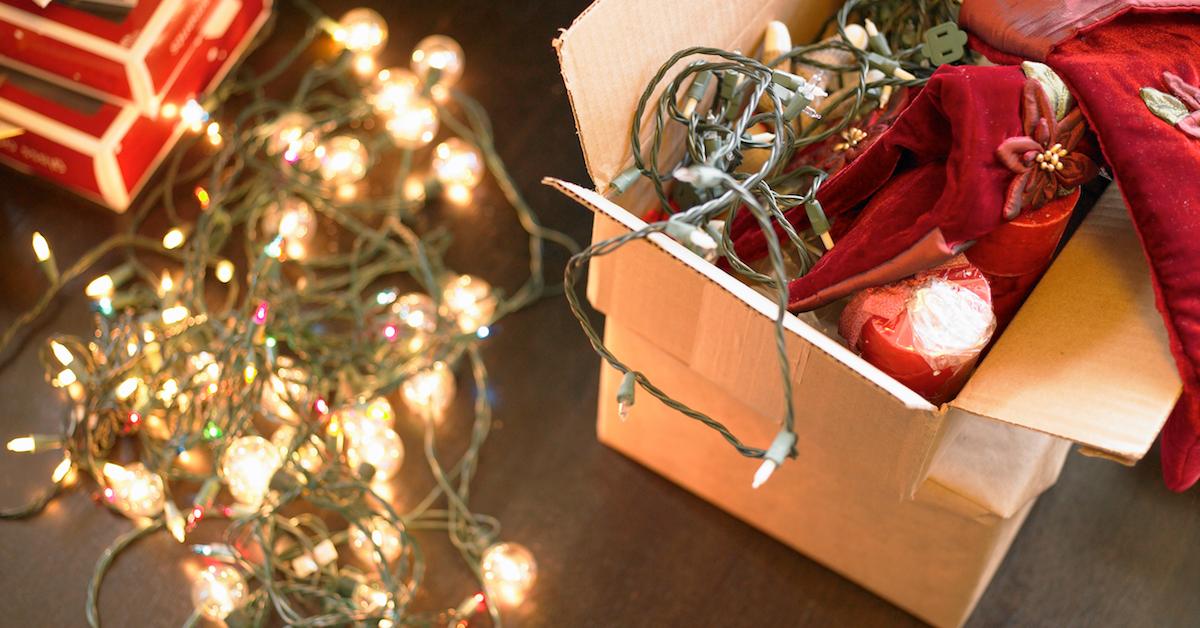 Article continues below advertisement
These mail-in recycling programs will take your old Christmas lights.
Holiday LEDs
Holiday LEDs is a Christmas light company that offers a Christmas light recycling service program. The service allows consumers to mail in their old lights, and in turn offers them 15 percent off their next purchase. This means you can upgrade to new and better lights, while still recycling your old janky ones. You can mail your broken lights in at any point during Holiday LEDS' year-round program, and all the necessary information can be found on the company's website.
Christmas Light Source
Christmas Light Source's recycling program works similarly to Holiday LEDs, only Christmas Light Source's mail-in offer grants just 10 percent off your next order of replacement lights. Christmas Light Source has the one-up on Holiday LEDs in that all proceeds from their recycling program are donated directly to Toys for Tots.
Christmas Light Source is based in Texas, but consumers can mail in lights from all over the country. Just check the company's website for updates on how the program works.
Article continues below advertisement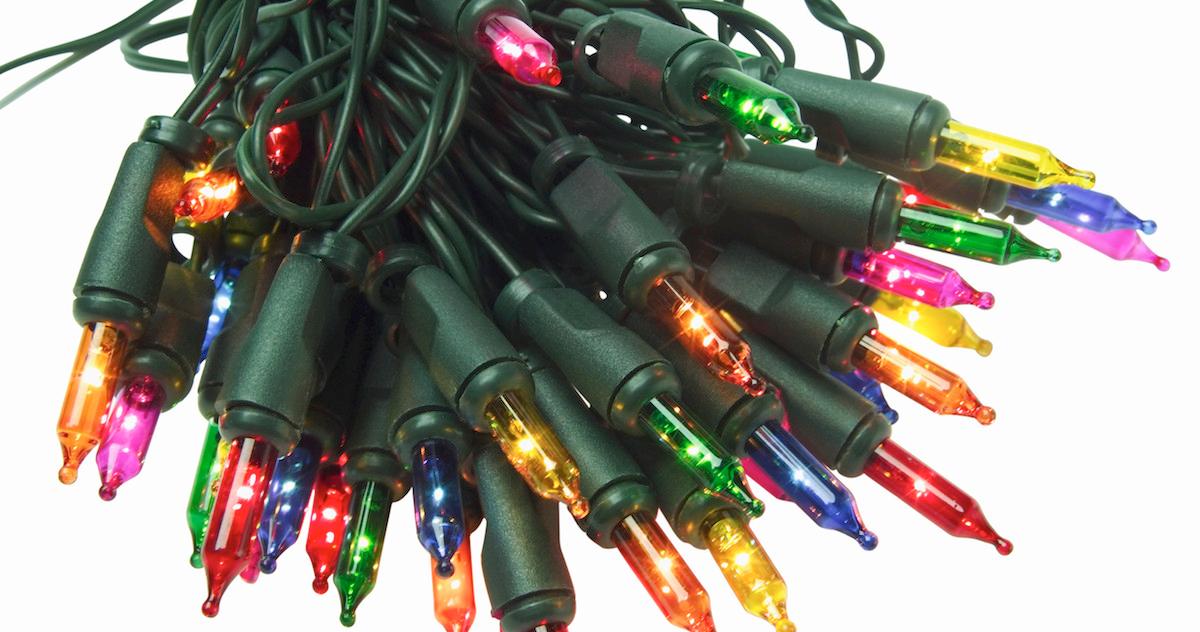 Here's how to get rid of your Christmas lights in-person.
Goodwill
Goodwill has been in the donation business for a good long while and as it happens, the chain doesn't just accept old clothes and Grandma's knick-knacks. Goodwill will take any working Christmas lights, though unfortunately, no broken ones. This is a decent option for people who want to replace their older lights with energy-efficient LED models. Just drop them off at a local Goodwill store, donation bin, or other thrift store (after making sure the shop accepts working Xmas lights).
Article continues below advertisement
MOM's Organic Market
MOM's Organic Market is an organic grocery store chain that also happens to be expert at recycling traditionally hard-to-recycle products like batteries, cork, Brita filters, and old Christmas lights (both working and broken!). Just drop them off at your local MOM's, and the lights will be recycled through Capitol Asset Recycling. Once they are processed, they will be transformed into things like roofing, construction materials, piping, car batteries, flatware, jewelry, and other electronics.
Your local municipal sanitation department may take your old lights.
Lastly, contact your local municipal waste or recycling service, and ask what the department's process is for recycling old Christmas lights. The team might accept working or nonworking lights, or it might not take any. More likely, they may have a specific day or process in place for residents looking to recycle their old holiday lights.
Article continues below advertisement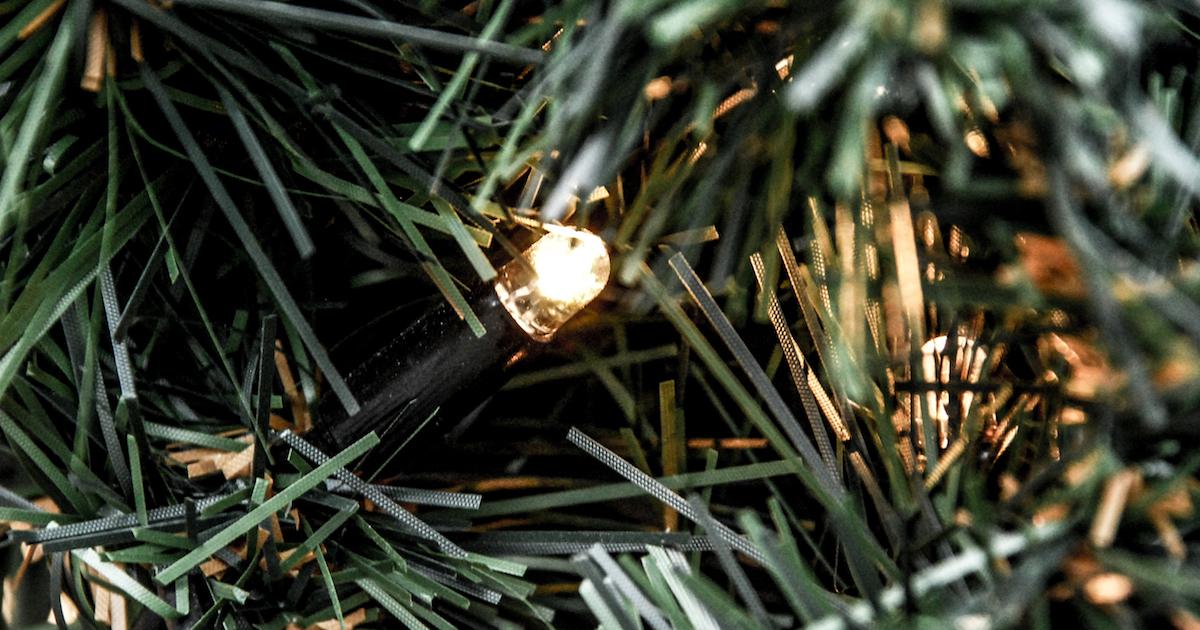 What are some eco-friendly reasons for recycling Christmas lights?
Well, in addition to the benefit of reducing waste by recycling needed materials that can be used for all manner of new products, recycling old lights is actually a great way to upgrade to some more energy-efficient light bulbs.
According to the Department of Energy, LED holiday lights are 75 percent more energy-efficient than conventional incandescents. They also last longer and aren't nearly as fragile as old, cheaply made Christmas lights. It's a great way to show holiday cheer without adding to the plastic and energy problems we're already facing.