8 Ethical Companies to Support This Gift-Giving Season
Ethical companies are worth supporting if you have the money to do so — here are eight awesome options.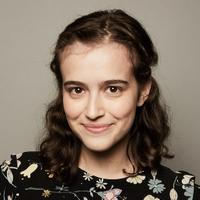 If you do your best to live a zero-waste, low-impact, or ethical lifestyle, the holidays are a great time to show your friends and family the merits of living sustainably. By cooking planet-friendly food, decorating and wrapping gifts with eco-conscious materials, and giving gifts that reflect your values, you and your loved ones can enjoy the holiday season all while respecting the planet.
There are so many ways to reduce the impact of holiday gift-giving — for example, you can shop secondhand, gift experiences, or even just give cold hard cash — but you can also opt to shop from an ethical company. While buying new items often has a higher environmental impact than shopping secondhand, there are merits to supporting small companies that provide transparency about their supply chains, materials, and labor practices.
By giving your dollar to an ethical company, you are helping a small business grow, scale up, and eventually take business from corporations who prioritize money above ethical practices. To determine if a company lives up to your ethical standards, do some digging on its website to read their mission, and to gather information about how employees are treated, how ingredients are sourced, etc. You can also lookup brands on the website Good On You, where companies are rated based on their environmental impact, labor conditions, and animal welfare.
So if you have time to order from a small business instead of Amazon this holiday season, get started right here with a list of eight small, ethical companies selling meaningful gifts, from clothing to jewelry to tea to skincare.
Article continues below advertisement
Grouphug's Window Solar Charger
After a successful Kickstarter fundraiser, NYC-based tech company Grouphug launched the Window Solar Charger, which allows apartment-dwellers to harvest energy at home. All you need to do is hang the bamboo-framed solar panels in a window, and use the energy it collects to charge your cell phone. The Window Solar Charger is currently available for preorder, with estimated delivery in April 2020 — so in the meantime, Grouphug provides customers with a printable card that can be presented to the recipient.
Will's Vegan Store
For your friend in serious need of winter-appropriate boots, Will's Vegan Store makes a variety of vegan leather goods, including shoes, wallets, jackets, and belts, as well as some knitwear. The online company's Italian vegan leather is made from plants — a carbon neutral process turns cereal crops into bio oil to make the material.
According to the company's detailed Ethical and Environmental Policy page, Will's Vegan Store is certified Standard 100 by Oeko-Tex and REACH, and it is independently assessed under the Carbon Neutral Protocol. All of Will's products are shipped in untreated paper packaging, and the company invests in renewable energy projects to offset 100 percent of its emissions, making it a carbon neutral company.
Article continues below advertisement
Luna & Rose Jewelry
Luna & Rose, aka La Luna Rose, makes everything from clothes to towels to sandals — but the company is best known for its jewelry, particularly its necklaces. Luna & Rose makes silver jewelry from recycled sterling silver, which comes from industrial scrap metal and electronic scraps. Luna & Rose is even able to melt down any leftover metal scraps in-house, and the artisans use them to create other styles, making it a closed-loop business.
Luna & Rose also participates in 1% For the Planet, and donates 1 percent of its sales to the environmental charities Take 3 For The Sea and Sustainable Coastlines.
Article continues below advertisement
Zero Waste Daniel
Fashion is generally a very wasteful and polluting industry — and designer Daniel Silverstein, better known as Zero Waste Daniel, is changing that by making clothes from leftover fabric scraps that would have otherwise been sent to the landfill. According to Zero Waste Daniel's website, every single product "is made using a closed loop production system and technique called reroll," meaning it's truly a zero-waste business.
And, as part of Zero Waste Daniel's mission, the company states that all workers must be paid a fair wage and that it holds itself to transparent business practices.
Article continues below advertisement
Teapigs
Article continues below advertisement
Girlfriend Collective
If you have a friend whose New Year's Resolution is to workout more, check out Girlfriend Collective. The company makes its exercise gear out of recycled plastic (including ECONYL and recycled ocean plastic) as well as cupro, a fabric made from cotton fiber waste from the fashion industry, all in a zero-waste and zero-emission facility in Japan. Girlfriend Collective is certified both Standard 100 by Oeko-Tex as well as SA8000, and everything is shipped in plastic-free packaging. The company's "about" page is a lesson in transparency — it includes every bylaw that SA8000 requires for certification, which Girlfriend Collective must follow.
Plus, the workout gear is all timelessly stylish and built to last.
Article continues below advertisement
Meow Meow Tweet
Meow Meow Tweet is a small company that makes cruelty-free and vegan skincare, soap bars, shampoo bars, sunscreen, deodorant, chapstick, and more — all with zero-waste packaging. For example, the deodorant and lip balms come in compostable tubes. Meow Meow Tweet also offers a refill program for some of its products.
On Meow Meow Tweet's website, you can read about what the company means by the phrase "ethically sourced" — it uses organic and fair trade ingredients, it follows its supply chain to monitor where all of its ingredients come from, and it donates to various charities. Meow Meow Tweet is available online, at health food shops, Target, and more.
Article continues below advertisement
ECONYL
ECONYL regenerated nylon is entirely made with recycled plastic materials, including fishing nets that are rescued from oceans all over the world. According to ECONYL's website, the fabric can be recycled infinitely — which is not the case for most synthetic fabrics. Infinitely recyclable synthetic fabric could be revolutionary in reducing the amount of synthetic fabrics that eventually wind up in the landfill.
Many popular brands currently sell products made with ECONYL fabric, including Prada, Burberry, Adidas, Mara Hoffman, Pacsafe, and H&M. You can find a full list of these brands on ECONYL's website.