Prada Launches Recycled Plastic Capsule Collection, Sets Goal to Stop Using New Nylon
Prada's Re-Nylon campaign is the first step of its commitment to phasing out virgin nylon by 2021.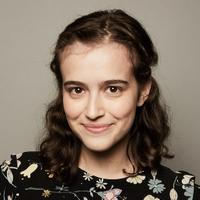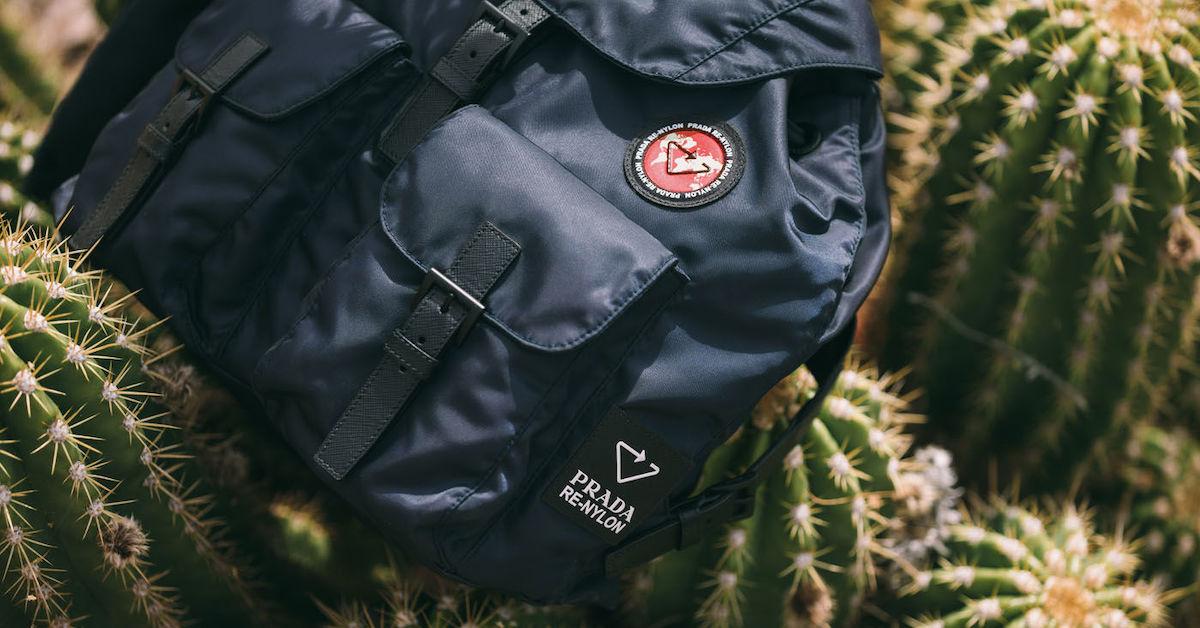 Prada's classic nylon bags are getting a green makeover. The fashion house just launched a new initiative called Re-Nylon, which is kicking off with a revamped capsule collection of the iconic nylon bags, but made from regenerated nylon called ECONYL instead of virgin plastic. Prada also announced its intention to replace all new nylon in its collections with ECONYL nylon by 2021.
Article continues below advertisement
As Prada explains in a press release, textile company Aquafil is able to turn plastic waste from oceans, fishing nets, landfills, and textile fiber waste into ECONYL, a fiber that can reportedly be recycled indefinitely. The fiber will be used to make every item in the collection, which includes: belt bags, shoulder bags, tote bags, duffles, and backpacks. The items will look identical to their original virgin nylon counterparts, except they will feature Prada Re-Nylon logos designed by OMA/AMO in one of five colors, which are "representing the five continents." Any guesses as to which two continents got the short end of the stick here?
Unfortunately, some of the bags in the collection will feature leather detailing. While leather is often touted as a "natural" material, its production process is actually highly polluting, filled with toxic chemicals, and unquestionably cruel to animals. Not to mention, leather garments are not usually biodegradable thanks to all the chemicals they've been treated with. It's unfortunate that Prada is not also using ECONYL to create faux leather straps for the bags, but hopefully the brand will consider following in the footsteps of designers like Stella McCartney and eliminate leather in the future.
Article continues below advertisement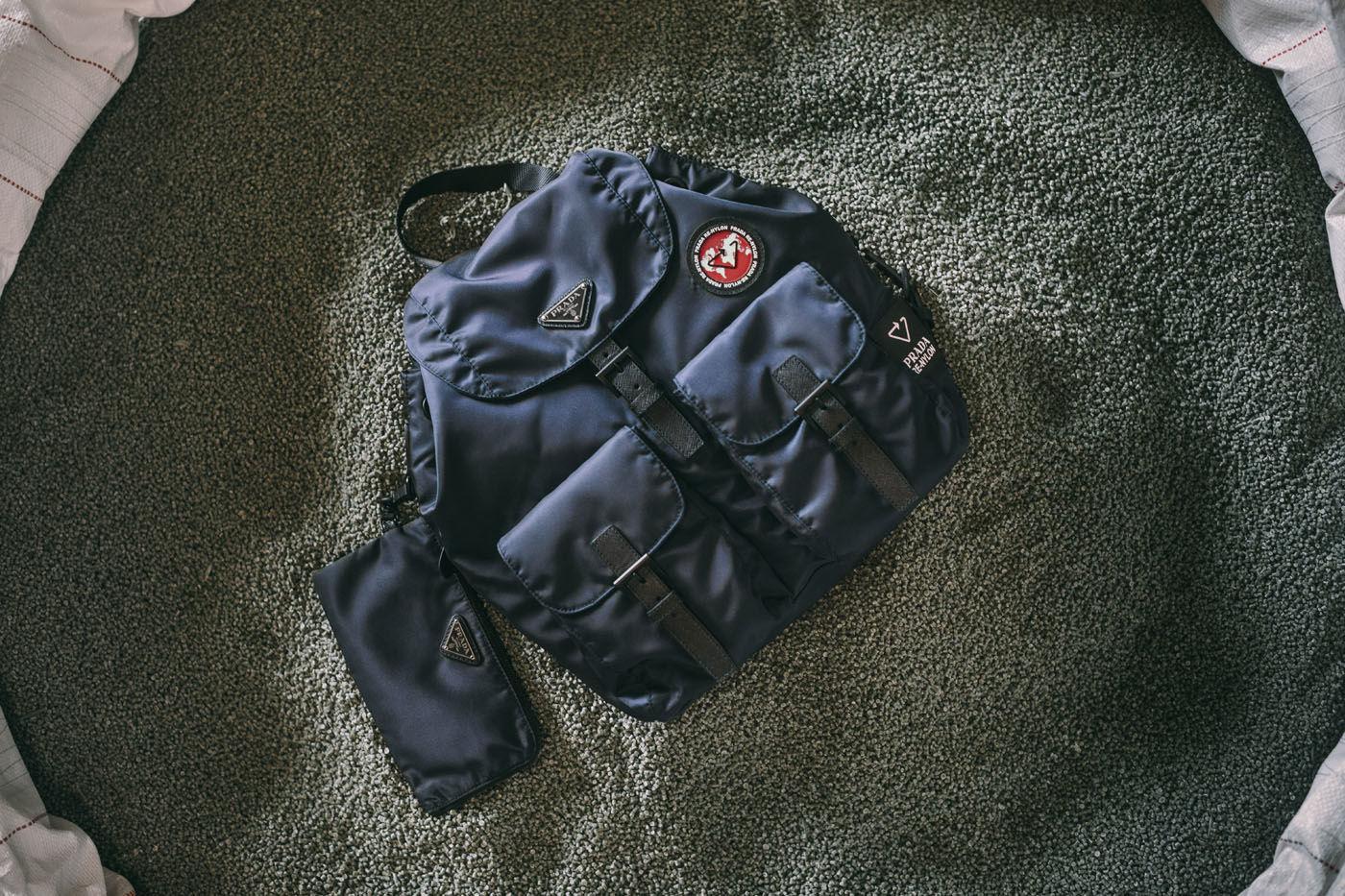 According to Prada, for every 10,000 tons of ECONYL used, the brand will save 70,000 barrels of petroleum, reducing Prada's CO2 emissions by 57,100 tons. So even though Prada will still be using plastic, and even though the change may seem small, the change will significantly reduce Prada's emissions.
Article continues below advertisement
The Re-Nylon collection is the first step towards Prada's new goal of only using recycled nylon in its entire range by 2021. "I'm very excited to announce the launch of the Prada Re-Nylon collection. Our ultimate goal will be to convert all Prada virgin nylon into Re-Nylon by the end of 2021," Lorenzo Bertelli, Prada Group Head of Marketing and Communication, said in a statement. "This project highlights our continued efforts towards promoting a responsible business. This collection will allow us to make our contribution and create products without using new resources."
Article continues below advertisement
To celebrate Re-Nylon's launch, Prada partnered up with National Geographic, who is producing a video series for Prada called What We Carry starring Harry Potter actress and environmentalist Bonnie Wright. The first video follows Wright and Nat Geo explorer Asher Jay touring a carpet recycling facility in Phoenix, Arizona. Synthetic carpets are one of the materials being used to create ECONYL for Prada bags.
Just a few weeks ago, Prada Group announced that Prada and its subsidiaries Miu Miu, Church's, and Car Shoe are all going fur-free. The move was praised by both animal rights activists and environmentalists — not only does fur contribute to animal cruelty, but the material also has a high environmental impact. In fact, fur's environmental impact is 28 times greater than polyester, according to Fur Free Retailer.
Article continues below advertisement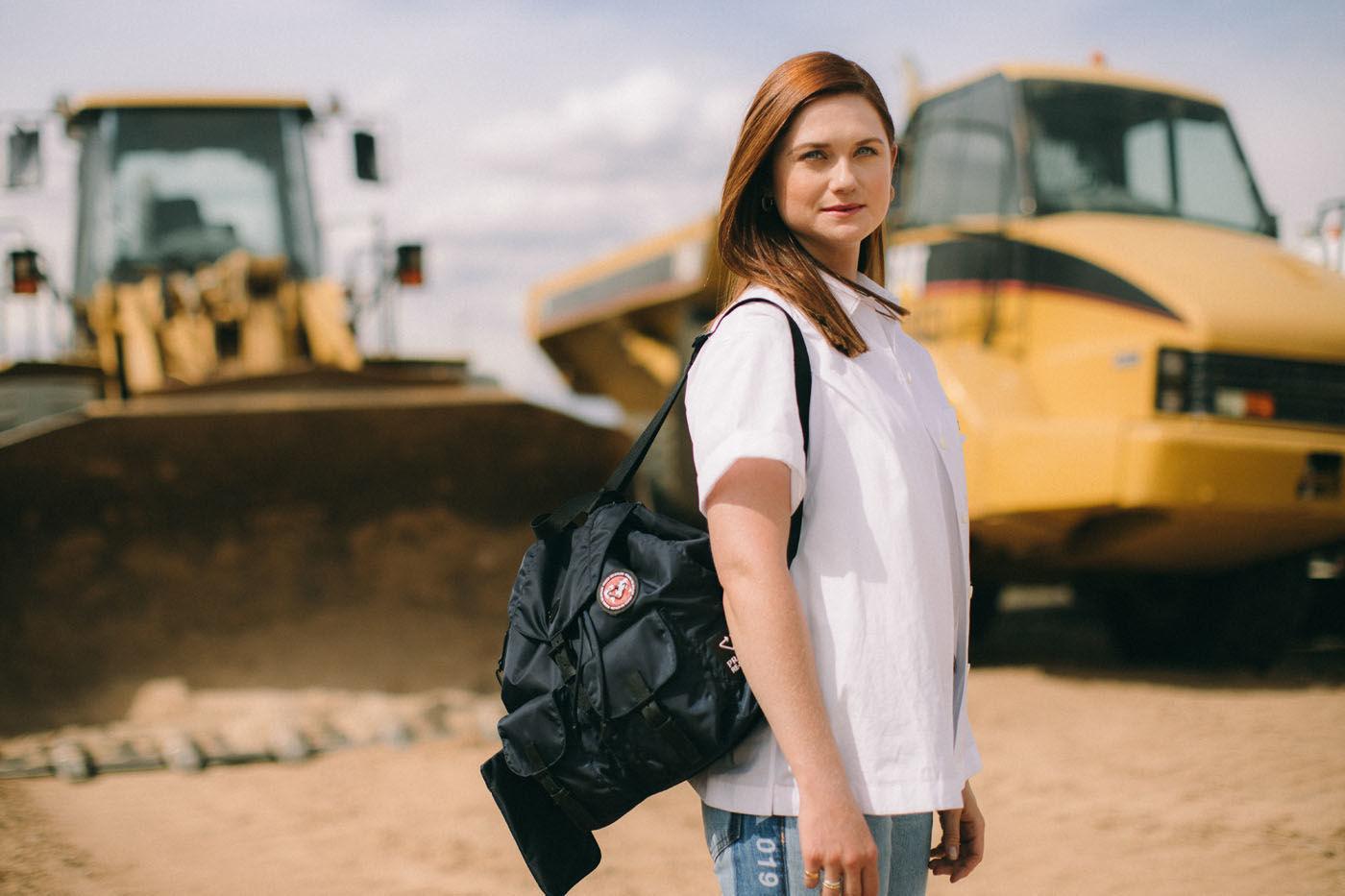 The fashion industry is the second biggest polluting industry globally, according to Forbes. It's going to take a lot of effort to reduce the industry's environmental impact, but each step that that designers institute — especially on a wide scale — can make a difference. Hopefully Prada's Re-Nylon campaign will inspire those at the forefront of the fashion house to institute more and more sustainability initiatives, which could help significantly reduce the fashion industry's overall footprint.
That being said, Prada's new Re-Nylon bags still boast a very Prada price tag, with each item costing between $750 and $1,790. Prada will donate a percentage of proceeds from the Re-Nylon bags to an environmental sustainability charity.