Devishi Jha, Harvard Student and Sustainability Entrepreneur, Shares Her Climate Activism Advice (Exclusive)
We spoke with sustainability entrepreneur and Harvard student Devishi Jha about climate activism, ethical business, and more, in honor of Earth Day.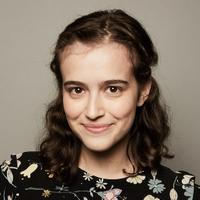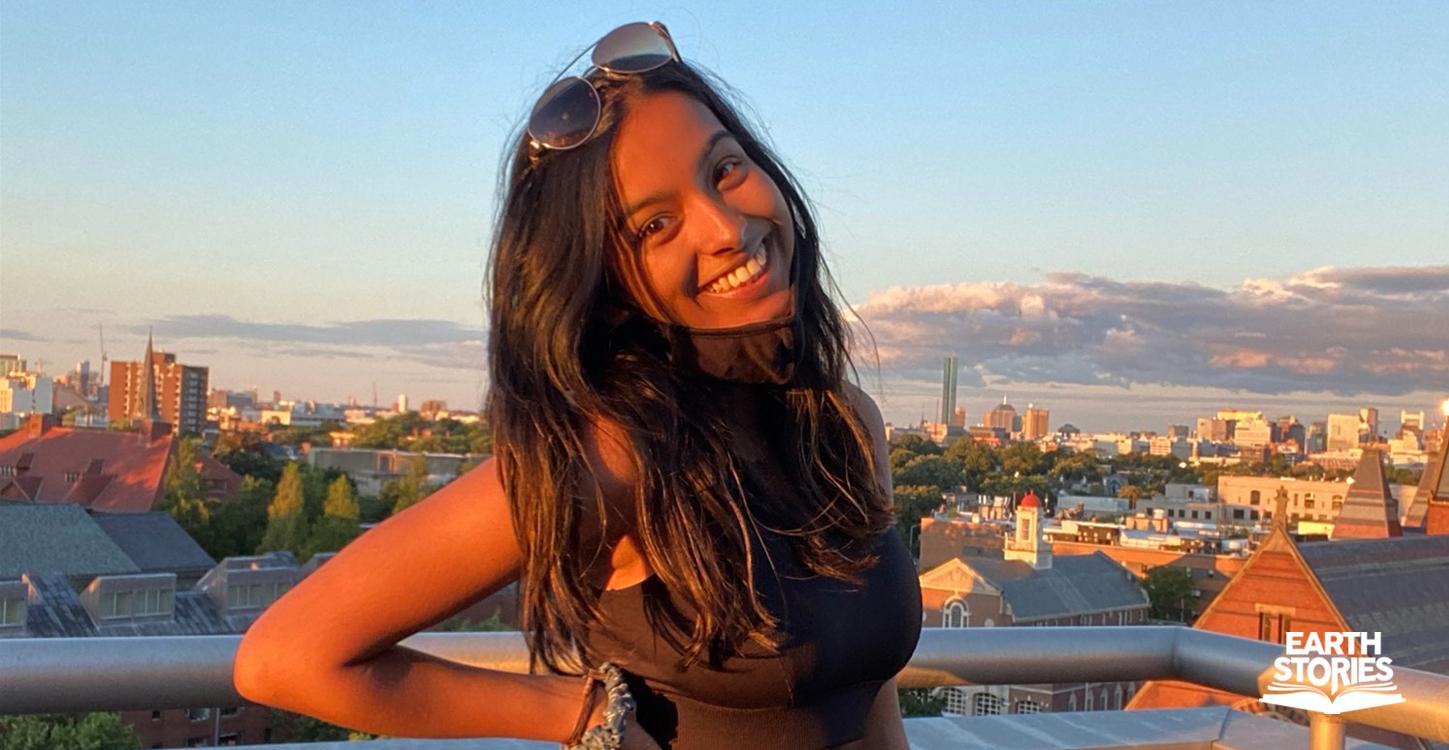 Sustainability entrepreneur Devishi Jha, now 19, remembers the moment she first learned about the climate crisis in her sixth grade classroom.
"We watched a video on what would happen if the world increased globally 6 degrees in temperature. And I left the room and cried in the bathroom," she recalls with a laugh, during a recent interview with Green Matters. "I was terrified. It was such a raw experience, to realize that that is something that could very well happen," she adds, referring to issues that were chronicled in the video, such as sea level rise and pollution.
Article continues below advertisement
When Jha reached ninth grade, she learned about youth-led climate strikes, and was inspired to take action for the first time. She reached out to the youth-led climate justice movement Zero Hour, and started volunteering with the organization. She soon became Zero Hour's Director of Partnerships, a position she maintained for several years, and recently retired from.
Article continues below advertisement
Devishi Jha's organization, Voyagers, has advised major corporations on sustainability.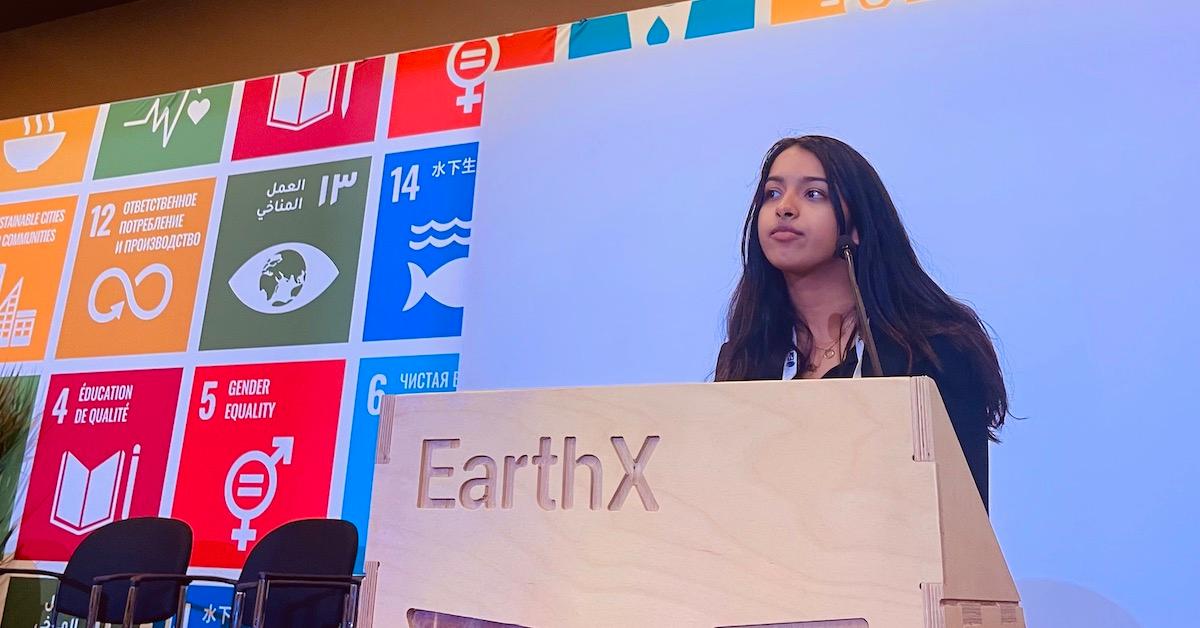 Thus far, Jha's greatest achievement is Voyagers, the certified nonprofit organization she co-founded in high school along with Isabel LoDuca. Voyagers is a youth-led platform that works directly with companies, advising them on sustainability and purpose from a Gen Z perspective. As CEO of Voyagers, Jha has advised major companies including Procter & Gamble and Unilever.
Though some environmentalists or climate activists may find it controversial to work with such large corporations, Jha feels that helping powerful, eco-unfriendly companies become better is just as important as celebrating smaller brands that are already fairly sustainable.
Jha believes that it's vital to be "encouraging progress" in companies that "aren't very sustainable right now [and have] more work to do," and to "make sure those companies get started."
Article continues below advertisement
"That progress that they're making towards becoming as sustainable as possible is just as important, if not more than, those achievements … that companies have made in becoming more sustainable brands," Jha explains. "I think that embedding sustainability in the core of a company's business model is the only way forward to tackle the crisis, and that's what I hope that companies work towards."
Article continues below advertisement
Though Jha's studies at Harvard have meant she has less time to put into Voyagers, Jha is already looking ahead to her post-college career bettering the business world. "I definitely want to be in that intersection of business, tech, and climate," Jha tells us, speaking of where she sees herself in 10 years.
For her, that may mean continuing her Voyagers work, by "looking at businesses and their current systems that they have in place to tackle climate change, and how they can best be organized … as we take on all the 2030 goals."
Or, she may wind up focusing on climate innovation in entrepreneurship — "I think that's a huge wave that will help impact the way we move forward in sustainability," she says.
Article continues below advertisement
Here's Jha's advice for getting involved with climate action.
If you are interested in getting involved with the climate movement, Jha wants you to know that the movement needs you.
"There's always a space in this … movement to get involved," Jha advises. "It's a really fun way to volunteer your time, and it's very easy to simply reach out and send an email. That's how I got started in all of this and I'm so grateful to be in such a cool community."
"We're always looking for more inspired people to help out and do whatever they can for the climate," she adds.
Article continues below advertisement
Sustainable living is another way to take action.
Jha believes that "the smallest things can have a huge impact on your overall sustainability," especially for those who are students like her. She is a big fan of thrifting, which is not only a low-impact way to shop, but also a more affordable way. She has also recently gotten into "eating sustainably," which can range from cutting out red meat to going vegan.
"That's something that I'm transitioning into, and it's definitely been so rewarding," Jha says. "Just the nutritional benefits are all honestly amazing. But then on top of that, the impact you're making on the planet is just as impactful."
And despite all she has learned about the climate crisis, Jha's work as a climate activist has helped her to maintain a feeling of hope for the future of the planet.
Article continues below advertisement
"I'm always inspired by the other amazing people that are fighting for climate change, looking at the new innovations, the new changes that are occurring every day as people become more and more aware of the impacts of climate change, and what it can do to communities everywhere," Jha tells us.
"Looking at the progress that's being made is definitely very optimistic. But at the same time, I think climate anxiety is a very real feeling," she adds. "It's something that's important to share so we can all work through it and [move] forward."
This article is part of Green Matters' 2022 Earth Day programming, #EarthStories: A week-long series where we're sharing environmental changemakers' personal journeys to environmentalism. We hope that reading these stories inspires you to become more dedicated to climate action, sustainable living, and changing the world.