'Queen Charlotte' Star Arsema Thomas Is Tackling the Diversity Crisis in the Environmentalism Sphere (Exclusive)
'Green Matters' spoke with 'Queen Charlotte' star Arsema Thomas about how her educational background influences her environmentalism and her Tom's of Maine partnership.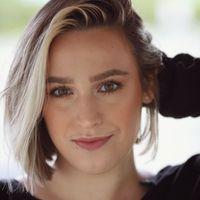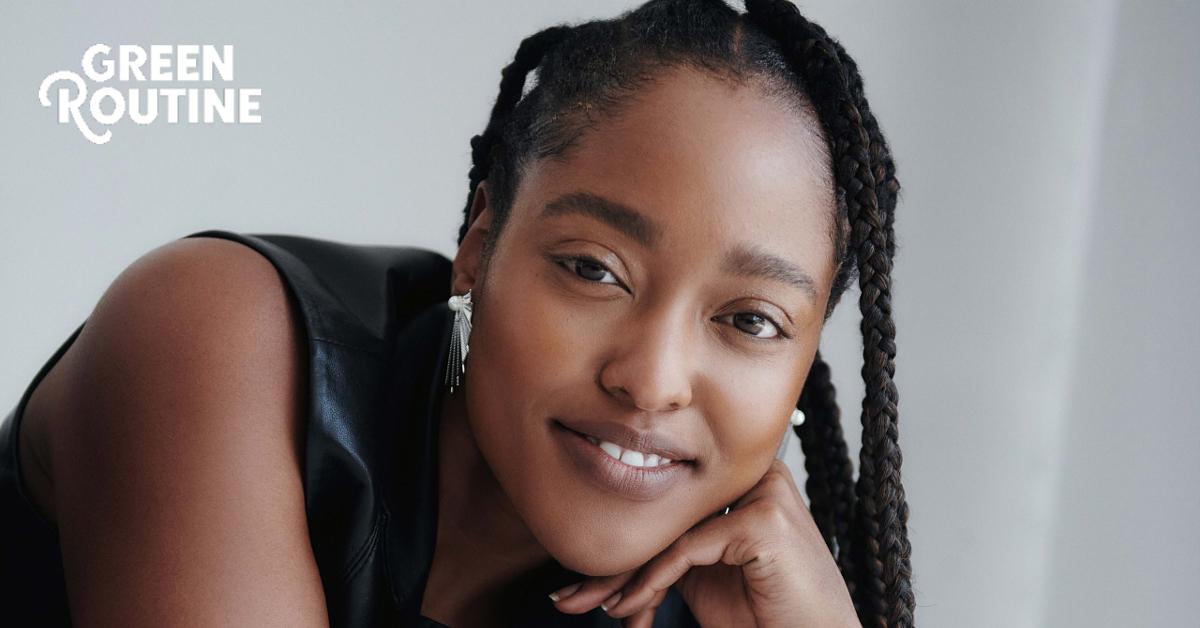 From Stranger Things to Wednesday, Squid Game to Elite, streaming behemoth Netflix backs bangers, and a particularly horny Regency-era series spawned a prequel spinoff in May 2023. And while Queen Charlotte: A Bridgerton Story centers on the titular character, we're more interested in the queen who portrays the young Lady Agatha Danbury, Arsema Thomas. But Thomas' queendom has nothing to do with the 18th-century British monarchy and everything to do with utilizing her growing platform to aid the diversity and inclusion crisis in the realm of environmentalism.
With an impressive background in public health (more on that later) and a strong desire to lift up the historically marginalized communities impacted by climate change, the Carnegie Mellon University and Yale University grad is the perfect person to team up with Tom's of Maine — a cruelty-free personal care brand offering products that are "good for you and good for the planet" — for its Incubator Program.
Article continues below advertisement
The Tom's of Maine Incubator Program spotlights and resources the next generation of BIPOC environmental leaders, as "the people most impacted [by climate change] are often left out of the conversation." From Sept. 19 to Oct. 15, 2023, individuals "who are 18 to 30 years of age at time of entry and whose personal background or characteristics have impeded their access or exposure to the fields of climate, environmental science, and/or sustainability," can apply for a chance to be one of the five early-career change-makers supported by the 2023-2024 Incubator. Five inspiring winners will receive $20,000 in funding, mentorship, amplification, collaboration opportunities, and virtual and in-person trainings.
"I am really interested in and focused on the intersectionality of environmentalism. And I think that's exactly what this Incubator is really about, uplifting, amplifying, and giving a platform to voices of underrepresented and underserved communities," Arsema Thomas — who describes herself as the Incubator Program's "advocate/spokesperson/cheerleader" — exclusively tells Green Matters.
Those interested can apply to the 2023-2024 Tom's of Maine Incubator Program here.
Article continues below advertisement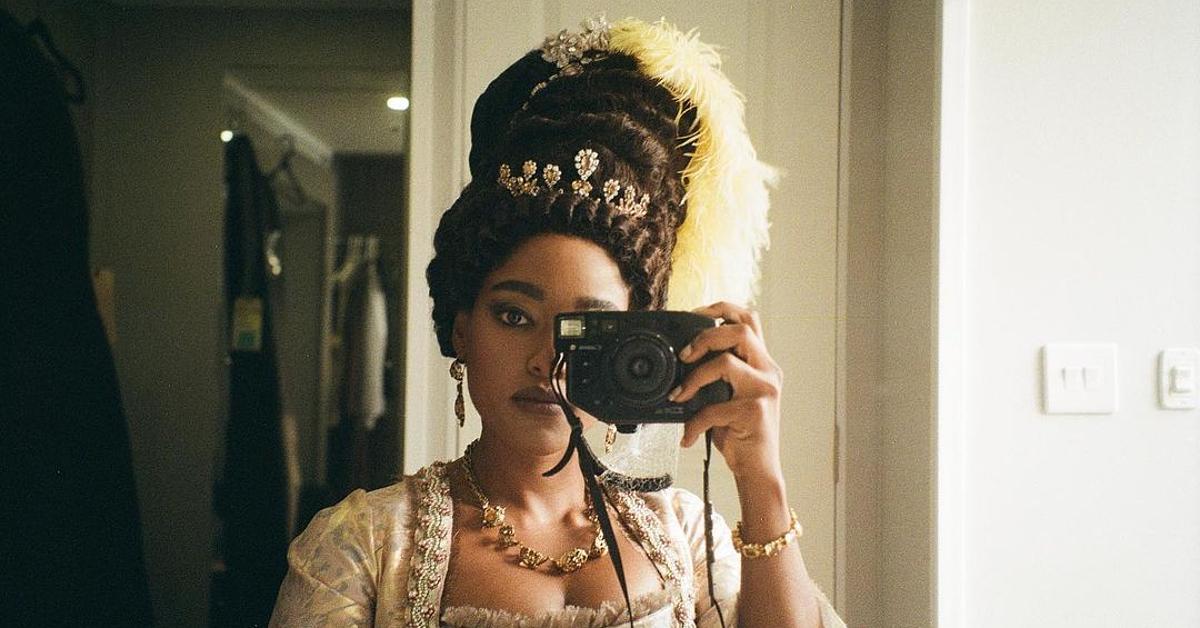 For more of Arsema Thomas' thoughts on her Tom's of Maine partnership, opinions on long-held power imbalances and lack of optimism in the environmentalism landscape, and personal approaches to sustainable living, check out her Green Routine below.
This interview has been edited and condensed for length and clarity.
Article continues below advertisement
GREEN MATTERS: How do you think the climate movement and environmentalism sphere can be more inclusive and diverse? What changes must be made?
ARSEMA THOMAS: By zeroing in and giving these iced-out groups the platform, the space, the focus, it does so much more than us trying to solve it for them. It's always a group of men who try and fix the situation with sexism. It's always a group of straight people who try and fix the issue with homophobia. It's the most privileged people, the people that have never lost their homes to a natural disaster, the people that have always been overserved and overprotected that think that they can create the solutions.
Article continues below advertisement
By pivoting the focus, it does a lot. It also speaks to that thing of optimism. Right now — and I have been have been victim to it as well — apathy, a feeling of, "Oh well, we're f--ked! We might as well YOLO it out," is so much easier than actually putting in the effort to fight. I think the communities that have been in the situation of "the world is ending for us," they tend to be the places that birth optimism, where real actualized solutions can be found. And I think for those of us who are in the privileged world, in the Western world, in the housed world, in the able-bodied world, it would do us so much service to make sure these groups are heard as well.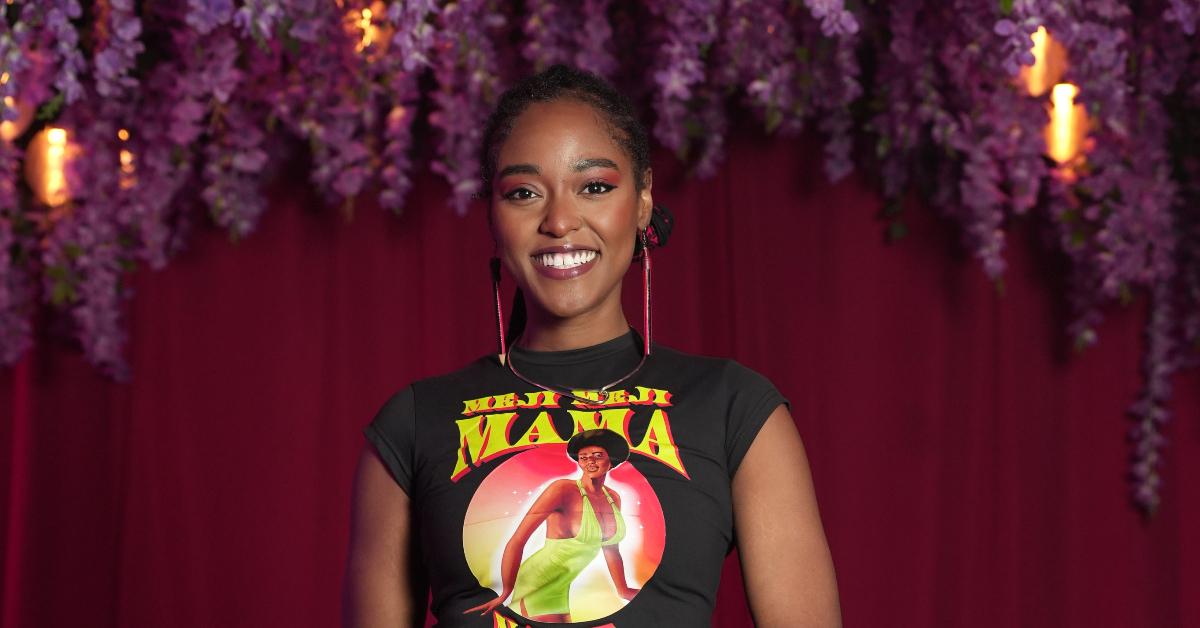 Article continues below advertisement
GM: You studied biophysics, health policy, and epidemiology, and worked for the UN Population Fund. How do your past studies and work weave their way into your current environmental advocacy?
AT: I recognized that the solutions weren't going to come from these spaces. I was in academia, which is already so divorced from humanity. It was only ivory tower conversations, not about the real stakes of what we're talking about. Studying health policy, I realized policy can be wrapped up in negotiation and bureaucracy for years, and you will never see this one piece of legislation ever passed down. And then being at the UN Population Fund, I realized these are people in an office, creating solutions in New York for people in Uzbekistan — that makes no sense to me.
It became clear why we're in a crisis and how easy it could be to get out of it. You can tell that the solutions are where we're not looking, or in places that have been overshadowed, because the people in power want us to keep overconsuming. They want us to keep ruining our planet. They want us to be apathetic and feel scared, like we have no power. If we just do everything against that, do the opposite, it ideally should foster change. Being part of these larger machines is not going to ever do it. How do we disseminate that power as equally as we can? And I think that's what Tom's of Maine does. They're a brand, but they still are giving $100,000 for six months of programming. That's putting your money where your mouth is.
Article continues below advertisement
GM: During an interview on Tamron Hall, you mentioned the hardships faced by women of color in the entertainment industry, specifically saying that "this industry is not that forgiving to Black women." Based on your personal experience and perspective, how does this play a role in the environmentalism sphere? Additionally, why is it crucial to lift up the voices of BIPOC environmental leaders?
AT: You don't see a lot of Black women who are environmental leaders the way that you see Greta Thunberg. Not to ever diminish the work that she does, but there is a clear focus that doesn't show people like Wawa Gatheru, that doesn't show people like Vanessa Nakate. Even Wangari Maathai, who won the Nobel Peace Prize for environmentalism from Kenya, the first ever African woman. There is a clear universality to white supremacy and all of its forms. Ableism, fatphobia, all of it, in every industry. The environmental space is not at all immune to it. It's actually one of the whitest spaces. I think there is a potentially a correlation between what happens when you leave people out of a room who are the sole subject of the topic of discussion in that room — it means that no solution that comes out of there will ever work.
Article continues below advertisement
I think that's what we're seeing in the environmental space. When you exile Indigenous voices out of a topic that is so ingrained in their culture, you will never truly understand the land, you will never truly understand the space. And in silencing them, you show a lack of interest in wanting to understand the true nature of the space. If we truly truly cared about the environment, we would listen to every single possible solution there is. Not to be all doom and gloom, but to be optimistic, this is the time when every idea is valid.
Article continues below advertisement
GM: How do you combat climate change and bring sustainability into your daily life? What are some of your favorite "green" habits?
AT: I should do more. I try and buy as "green" as possible. That's my number one thing. I try and recycle my clothing. Me and my friends have a clothing swap, we try and never buy clothes. I keep forgetting how big of a of a f--king monster fashion is when it comes to the climate crisis. It needs to be talked about way more. But being in my industry, I try and wear sustainable brands if I have to wear new clothes. And if I don't, then I try and wear something I already have as much as possible.
I bike! I don't have a car, I don't drive. It's not by choice; I don't know how to drive. But if I did have a choice, I would still bike.
GM: How can the average person be more sustainable on a daily basis?
AT: I think it's about finding a community organization near you dedicated to the climate crisis, the environment, growing a community garden — whatever is happening in your community, get involved. I think that's the biggest thing.
"Green Routine" is a series from Green Matters that invites notable people in the environmental space to share the efforts they make to live more sustainably.