These Are the Best Indoor Plants for Aspiring Plant Parents
These are the best indoor plants if you're a beginner or new to caring for plants.
Trying to make your green thumb a little greener? Even if you're just starting out, indoor plants are a great way to practice your gardening skills, all while reaping the benefits of indoor plants' air purifying properties.
Article continues below advertisement
The more air-purifying indoor plants you have throughout your home, the better the air quality. After all, certain air-purifying plants rid the air of harmful toxins and chemicals, releasing oxygen and absorbing carbon dioxide. That's certainly one of the reasons why people opt to make their homes greener with houseplants.
But aside from air purification, indoor plants are just pretty. #DoItForTheGram. Not to mention, they are a gorgeous, natural way to decorate your home without worrying about creating any waste.
So, are you ready to get started on your plant mama journey? Try these indoor plants for beginners:
Article continues below advertisement
Aloe Vera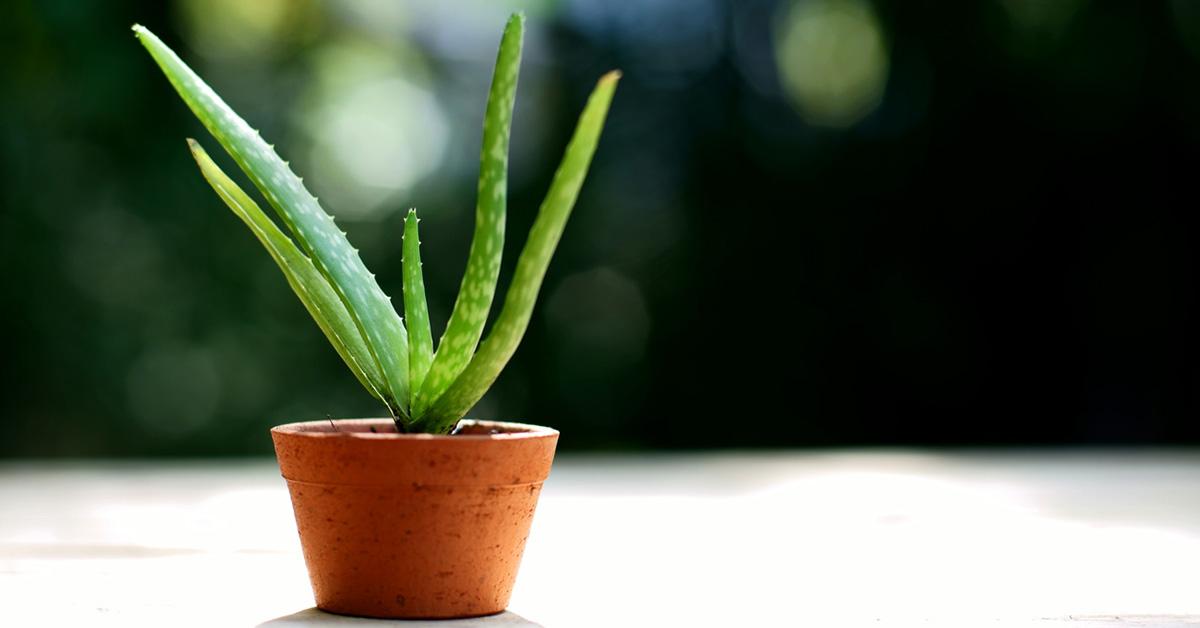 Article continues below advertisement
Aloe Vera is an awesome option to have around the house because they are so many uses for this medicinal plant. Aside from Aloe Vera being useful in at-home, zero-waste beauty treatments, skincare routines, and for fighting dental plaque, this Middle East and North Africa-native plant removes formaldehyde from poorly ventilated spaces.
It thrives in the desert so if you're not so great at remembering to water your plants, don't worry. The Aloe Vera plant can withstand the wait. These plants should be watered every 2-3 weeks and can endure bright direct sunlight.
Article continues below advertisement
Cactus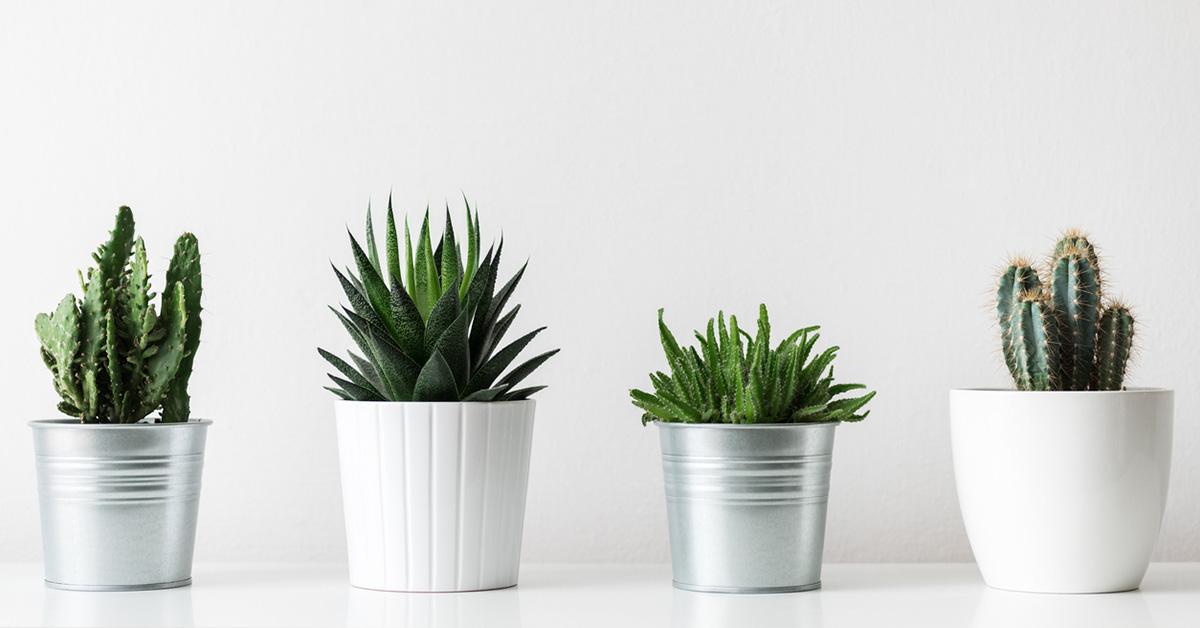 Article continues below advertisement
Cacti are near indestructible. They can store water and nutrients for a long time, so they don't require a lot of watering. Cacti also love sun-tanning since they grow naturally in hot, arid environments like the Southwestern U.S., Mexico, and South America.
These plants — which are actually a type of succulent — can get up to 2 to 3 hours of full sun exposure per day. When watering your cactus, use distiller or rainwater and water from the bottom or just the potting mix.
Article continues below advertisement
Cacti are susceptible to rotting if their roots become too wet, so water sparingly. As far as humidity levels, cacti can take just about anything from average to dry air, thanks to the desert environments they are used to.
You also want to make sure that you use a potting mix made for cacti specifically. These plants need a mix that drains well, so you can also add a half-inch layer of pebbles to the bottom of the plant container to help it drain better.
Article continues below advertisement
Jade Plant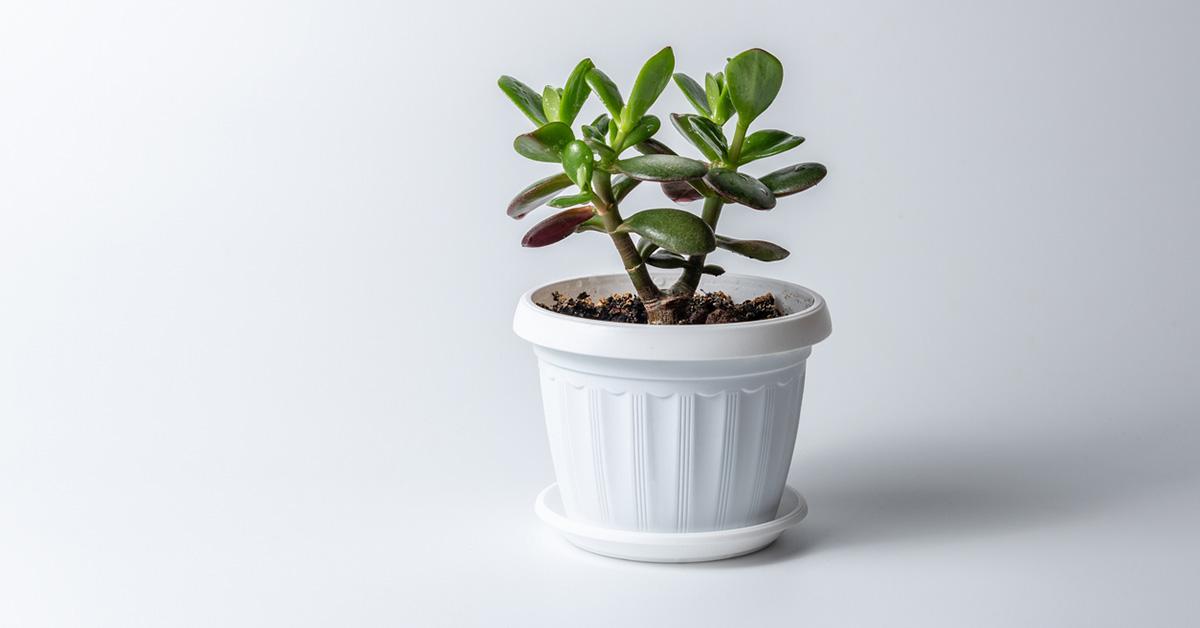 Article continues below advertisement
A Jade plant is a type of succulent that can withstand bright, direct sunlight for up to 2-3 weeks in full sun. When the soil is completely dry and the leaves of the Jade start to wrinkle, then you'll know it is time to grab your watering can.
Since Jade plants thrive in desert environments, they can withstand humidity levels from normal to dry. These plants are also known as Friendship or Money plants and can be easily propagated should you want to grow more.
Article continues below advertisement
Moss Balls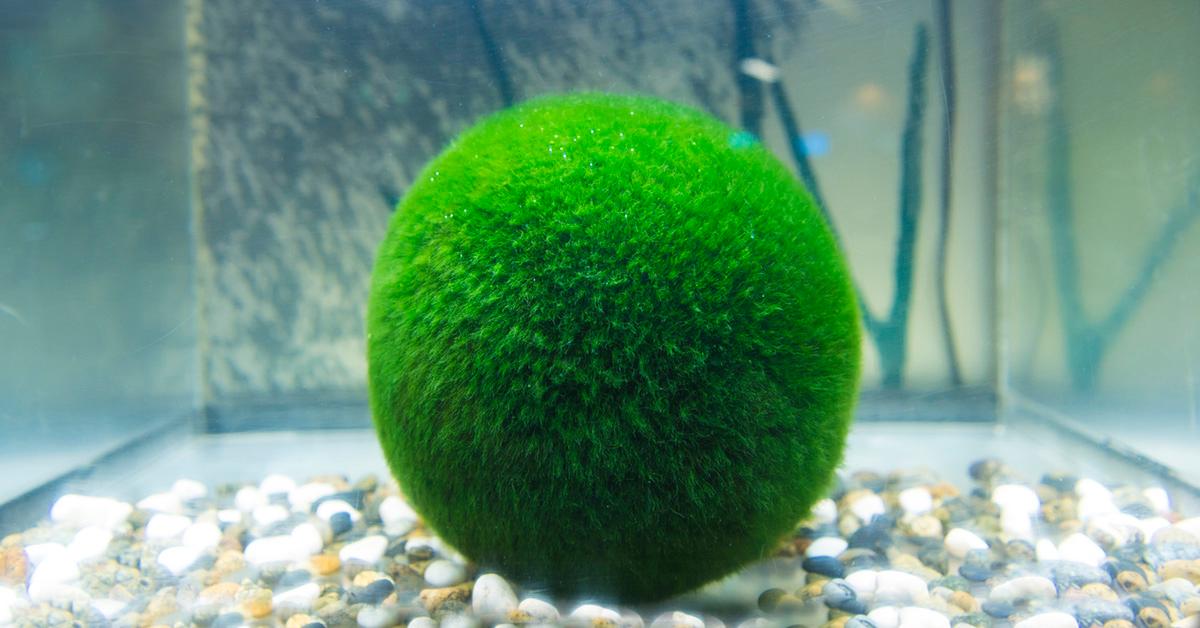 Article continues below advertisement
Moss balls — also known as Marimo or Aegagropila linnaei — are native to cold, alkaline lakes of Iceland, Japan, Scotland, Estonia, and Australia. They are one of the easiest houseplants to take care of because they live full-time underwater.
Moss balls aren't "moss" at all, but are fuzzy balls of filamentous green algae. They are pet-friendly, do not need much light at all (again — great for basements!), and can even coexist with fish in an aquarium. Moss balls get their shape from the motion of a freshwater lake, so they grow in round balls. Though the inner cells of a moss ball might go dormant and split open, those cells actually have the capability to reactivate and "repair" the colony. In short, once you buy a moss ball, you will have it forever!
Article continues below advertisement
Philodendron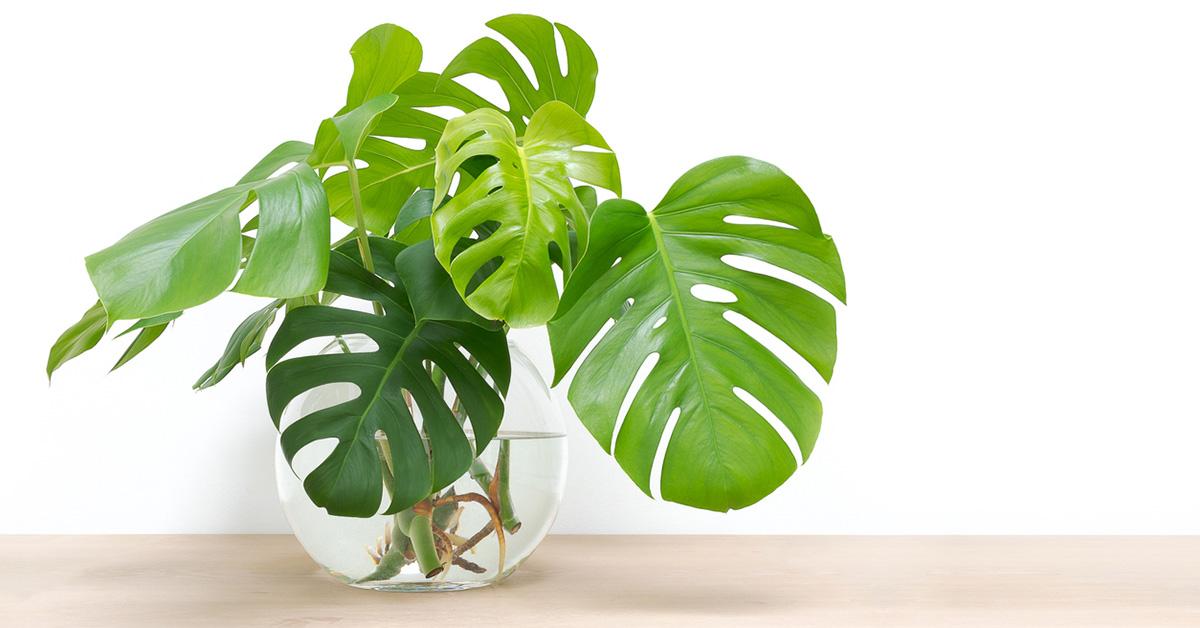 Article continues below advertisement
Philodendrons can withstand some drought, so if you misplace your watering can for a while, it's A-okay. These plants excel in a low-medium light and should be watered weekly. If you skimp out on a weekly watering, it's okay — your philodendron will likely recover.
Philodendron is an evergreen tropical plant and while it can take low-medium light, the brighter light it gets, the smaller, more individual leaf size it will grow.
Article continues below advertisement
Pothos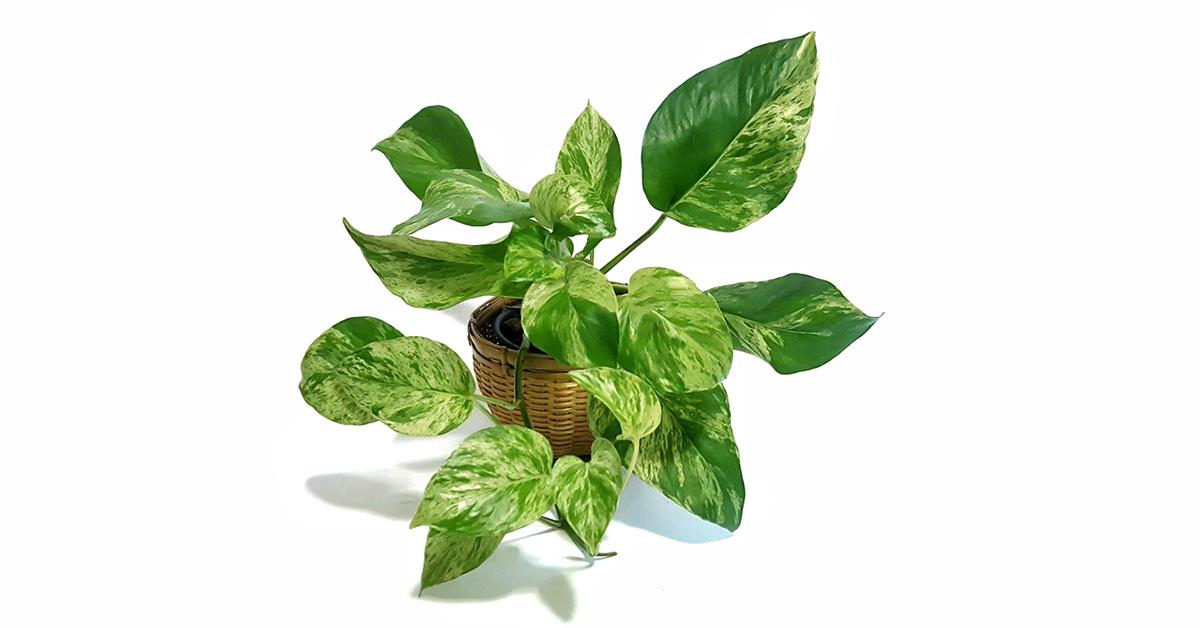 Article continues below advertisement
Also known as Devil's Ivy, the Pothos plant has long, trailing stems that have been known to grow 8 feet or longer. While they do require a bit of trimming — maybe only a couple times a year — the Pothos plant is a great option for beginning plant ladies because if you forget to water it, this plant will be very forgiving.
Generally, these plants like medium to low indirect light, as they are not well-suited for the intensity of direct sun. You should water your Pothos plant weekly, but make sure the potting mix dries completely between waterings. The Pothos plant, originally from French Polynesia, can also withstand any level of humidity.
Article continues below advertisement
If you have had your Pothos for a while, you may notice that its leaves change shape the more it grows. With age, Pothos leaves can grow wild, change shape, and even generate variegation and fluctuate color (classic jade, marble, or neon). Pothos leaves can even climb, their leaves getting as long as three feet!
Snake Plant
Article continues below advertisement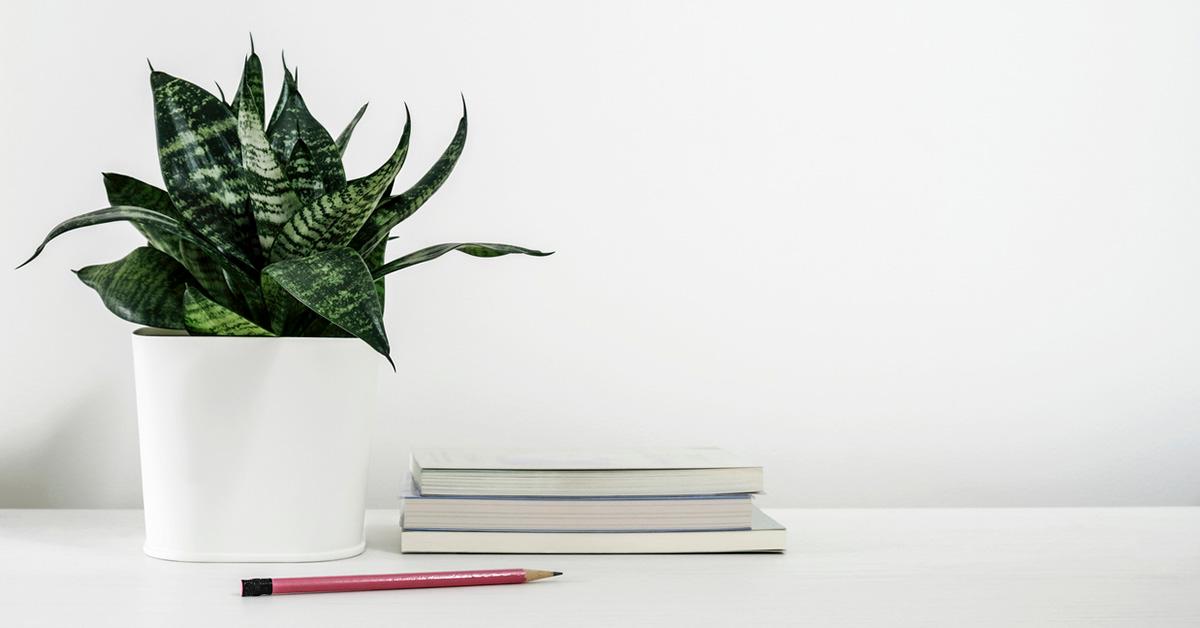 The Snake Plant has the alternative moniker "Mother-in-Law's Tongue" for a reason: They can weather nearly climate or conditions and still stay alive. Snake plants are also on the top of NASA's air-purification list, as they are particularly efficient in purifying the air of toxins like benzene, formaldehyde, trichloroethylene, and xylene.
Article continues below advertisement
These plants love medium to bright indirect sunlight but can also tolerate low indirect light (which makes them great options if you live in a basement or an apartment without many south-facing windows). As far as care, they should be watered about every two weeks or as long as it takes for the potting mix to become completely dry between waterings.
ZZ Plant
Article continues below advertisement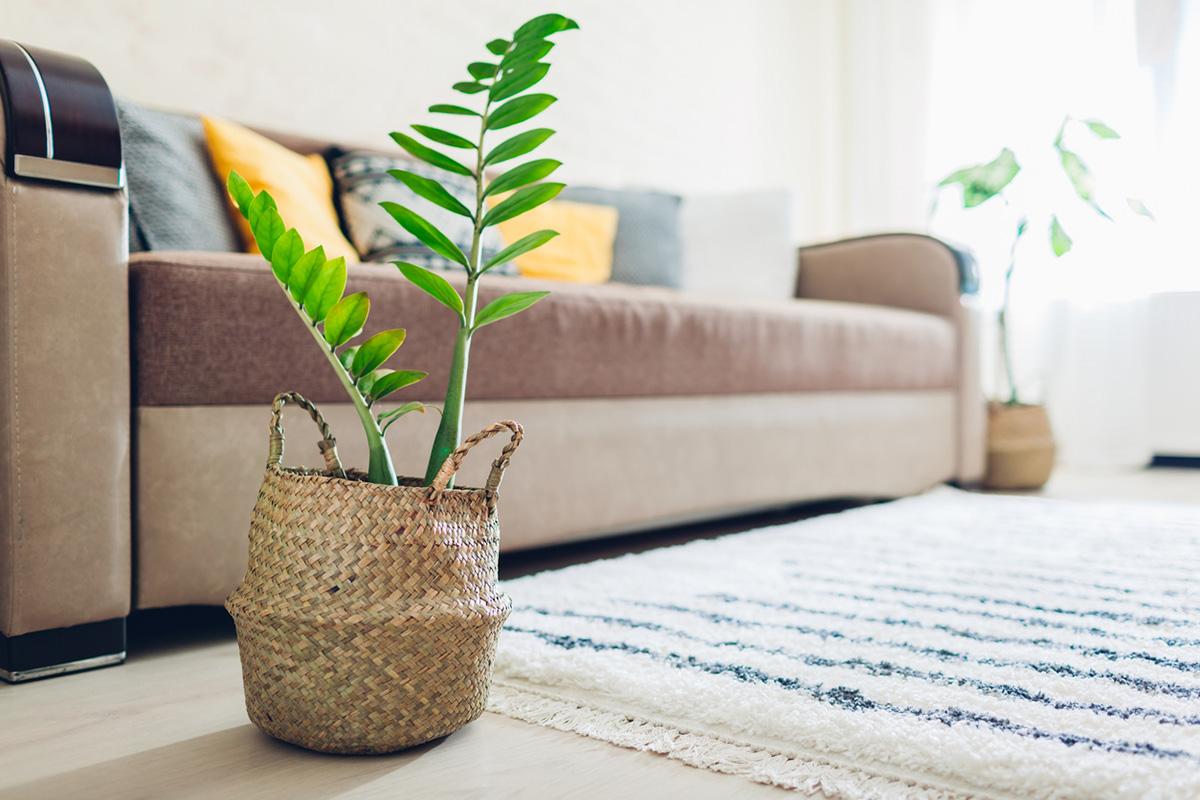 Like many of the plants on this list, the ZZ plant — or Zamioculcas Zamiifolia — won't die during an I-forgot-to-water-my-houseplants drought. These plants can tolerate low water, low light, and they also rarely need fertilizer.
Article continues below advertisement
Native to super-hot places like Zanzibar, Kenya, and Eastern Africa, this tropical plant can handle medium to low indirect light and its soil should get completely dry in between waterings (usually two weeks). It can also stand any kind of humidity, so again, if you live in a basement apartment where it tends to get humid and moist, you don't have to worry about the ZZ croaking on you. It can take the heat — or, in this case, the humidity.
What's fascinating about the ZZ is that it comes from drier conditions that have allowed it to evolve rhizomes that store water during seasons of drought in its natural environment. The rhizomes are underground stems, but the ZZ also has visible stem leaves above the soil. The underground rhizomes allow the ZZ to spawn new above-ground leaves.