Hemp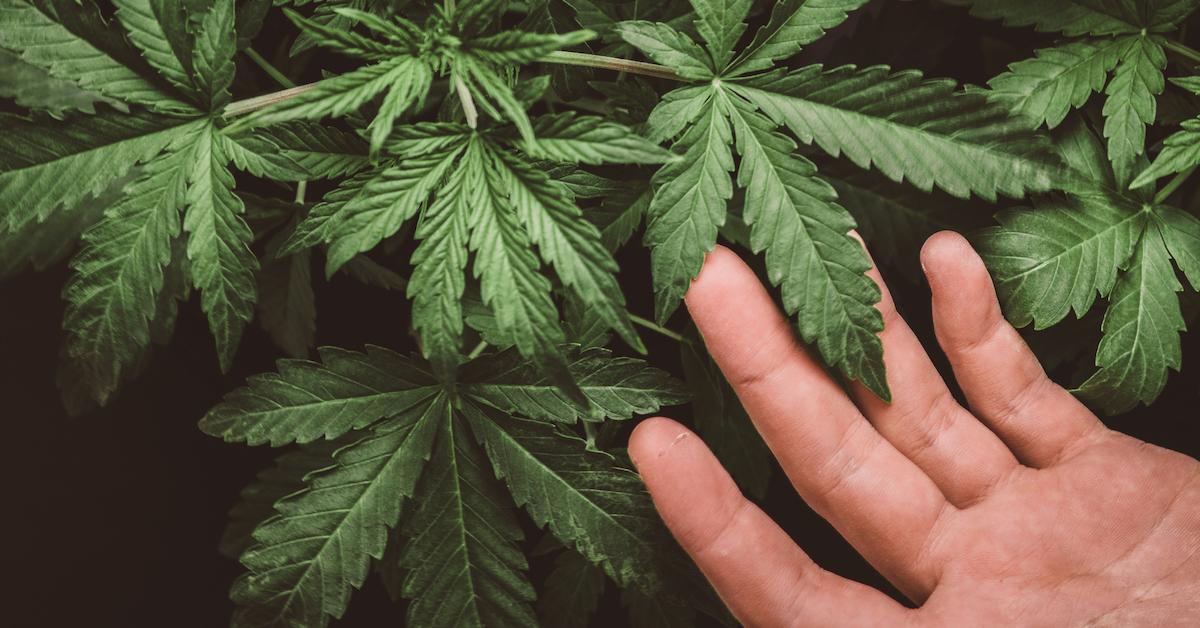 What is hemp?
Hemp is a non-psychoactive plant of the cannabis species. It contains only 0.3 percent or less THC (tetrahydrocannabinol). THC is what makes other cannabis plants psychoactive, such as marijuana.
What's the difference between hemp and marijuauna?
According to Phys.org, hemp and marijuana plants look and smell the same to the naked eye. The main difference is that hemp plants only contain up to 0.3 percent THC, meaning they are not psychoactive and cannot get you high. Marijuana plants contain 5 to 20 percent THC, meaning they are psychoactive and can get you high.
Additionally, marijuana is primarily used for human consumption, with the intention of getting high. It is also sometimes ingested with a goal of relieving things like anxiety, depression, chronic pain, nausea, and glaucoma, according to Portland Mercury. For those who want the benefits of smoking marijuana without getting high, there are also CBD products, which is often made from hemp.
What is hemp used for?
Hemp is a versatile crop that can be used for a variety of things. Hemp can be used to make everything from CBD to fabric to oil (for both eating and for topical application) to hemp seeds (and consequently hemp hearts, hemp milk, and hemp protein powder).
How is hemp grown?
As explained by the Agricultural Marketing Resource Center (AgMRC), hemp plants are a stalk covered with green leaves, reaching between 6 and 15 feet tall. They are a fairly low maintenance crop — 1 acre of hemp can produce about 700 pounds of grain (used for hemp seeds, hemp hearts, or oil) or 5,300 pounds of straw (used for fiber or fabric), according to the AgMRC. Hemp hearts also grow pretty quickly — after planting, it only takes 70 to 140 days before the plants are ready to be harvested. Hemp is also a healthy plant for soil, it is a good rotation crop, and it can even curb weeds from growing, AgMRC added.
Hemp is used to make CBD.
As mentioned above, CBD is often made from the hemp plant. Since CBD has either no THC or a very low concentration of THC, CBD cannot get you high, no matter which strain of cannabis from which it is derived. Many CBD products are derived from hemp, and products range from oil (tinctures) to capsules to gummies to vape oil. There are also hemp-derived CBD dog treats, which can help calm anxious dogs.
Hemp is also used as fabric for clothing.
The hemp plant can also be used to make hemp fabric — and a pretty eco-friendly one, at that. According to Good on You, Hemp fabric is sustainable because hemp is a low-impact crop, and turning the plant into fabric typically follows a sustainable manufacturing process.
To turn hemp into fabric, the long strands of fiber that make up the plant's stalk are separated from the bark, and then the fibers are spun together to create a long thread, as explained by Good on You. There are even ways to turn hemp into fabric without the use of any chemicals or dyes — but, as Good on You notes, there's nothing stopping companies from using chemicals and toxic dyes in their hemp production processes. So if you want to purchase something made of hemp that comes from a sustainable supply chain, always do your research.
Hemp vs. cotton:
Like cotton, hemp is 100 percent natural fabric that can biodegrade at its end of life. Even though cotton is so widespread, its manufacturing process requires a ton of water — an estimated 2,700 liters of water are needed to grow cotton for just one T-shirt. That's about 50 percent more water than hemp needs, on average, Slate noted.
Not to mention, cotton is very commonly genetically modified — GMO seeds make up about 95 percent of India's cotton farming industry, according to The Guardian.
Levi's actually makes hemp jeans.
In 2019, legacy denim company Levi's partnered with Outerknown on a collection of jeans and other clothes made from a hemp and cotton blend. Typically, hemp fabric is a little rougher than cotton, so Levi's worked with "fiber technology specialists" on a new method of softening hemp fibers. Once blended with cotton, the new material feels almost identical to cotton, Levi's claims.
Hemp seeds vs. hemp hearts:
On top of everything else hemp can do, its seeds are also extremely nutritious. As explained by Humming Hemp, hemp seeds naturally contain essential omega-3 and omega-6 fatty acids, they are a complete plant-based protein, and one serving provides 15 percent of the average person's daily iron needs. If you've ever thought about buying them, you may be wondering: What is the difference between hemp seeds and hemp hearts?
Hemp seeds are the full seed from the cannabis sativa plant, and they are hard on the outside and soft on the inside, according to Humming Hemp. Most people instead opt to buy hemp hearts, which are hulled hemp seeds, leaving just the chewy center remaining. Since they are soft and easy to chew, hemp hearts can easily be added to things like smoothies, salads, oatmeal, yogurt, granola, and avocado toast for a nutritional boost.
Hemp is a great protein source.
As mentioned above, hemp seeds are a complete protein — this means they contain all nine essential amino acids, aka the "building blocks" of protein, as per Medical News Today. Hemp seeds actually contain a total of 20 amino acids, according to Dr. Axe. For that reason, many people use hemp seeds or hearts to add more protein to their diet.
You can also buy hemp protein powder, which is typically ground-up whole hemp seeds. One serving (4 tablespoons or 30 grams) of Bob's Red Mill's hemp protein powder contains 14 grams of protein. (The average man needs 56 grams of protein per day, and the average woman needs 46 grams per day.) Hemp seeds or hemp protein powder also provide fiber, iron, potassium, and calcium.
Hemp protein powder is a great option for those who want to boost their protein with a protein powder that is made from a plant-based whole food. Unfortunately, many protein powders on the market contain additives, sugar, chemicals, and animal products such as whey (and therefore cholesterol) — but luckily, products like hemp protein powder make it easy to avoid all that.
What is hemp oil or hemp seed oil?
Hemp oil, aka hemp seed oil, is a cold-pressed extract of hemp seeds, similar to other carrier oils like jojoba and sunflower seed oil, according to Well+Good. Hemp oil has been sold in stores in the U.S. for decades, despite the federal restrictions on hemp, since it is completely free of CBD and THC. Hemp oil has a variety of uses, but is most commonly used topically in skincare, and sometimes in cooking.
Is hemp oil good for you?
Hemp oil has a variety of benefits for the skin. Hemp seed oil is: non-comedogenic (meaning it won't clog pores), it regulates the skin's oil production, it moisturizes, it soothes, it treats dermatitis, and it can even be anti-aging, according to Healthline.
Hemp oil can also be used in light cooking and baking, but according to Global Hemp, it has a low flash point. That means it is recommended to use hemp oil raw, as opposed to frying in it. For example, you can top a meal with hemp oil, you can make a salad dressing with it, or you can add it to things like pesto, hummus, or smoothies.
Is hemp oil good for pain?
Plain hemp oil will not help with pain (unless you're talking about skin discomfort — in that case, hemp oil may help relieve some mild skin conditions). If you're looking to relieve pain using hemp, you could look into CBD oil, which is often made from the hemp plant, and has been reported to help treat things like sore muscles, arthritis, multiple sclerosis, headaches, menstrual cramps, joint pain, inflammation, anxiety, insomnia, and more.
Is hemp legal?
One important component of the U.S.'s Agricultural Act of 2014, aka the 2014 Farm Bill, was the Hemp Pilot Program. The program reversed federal restrictions on hemp, and it gave states the power to apply for regulatory authority of hemp in their state; so for a few years, hemp products had different laws in each state. Since then, CBD and other hemp-based products have become much more widespread.
A few years after the 2014 Farm Bill, in December 2018, Congress passed the 2018 Farm Bill. The bill removed hemp from the Controlled Substances Act, which legalized nationwide interstate commerce of all hemp products. According to Successful Farming, the 2018 Farm Bill marked the first time farmers could legally grow industrial hemp since 1937.
Latest Hemp News and Updates