How to Make Your Period "Greener"
There are steps you can take to be more "green" when you're on your cycle.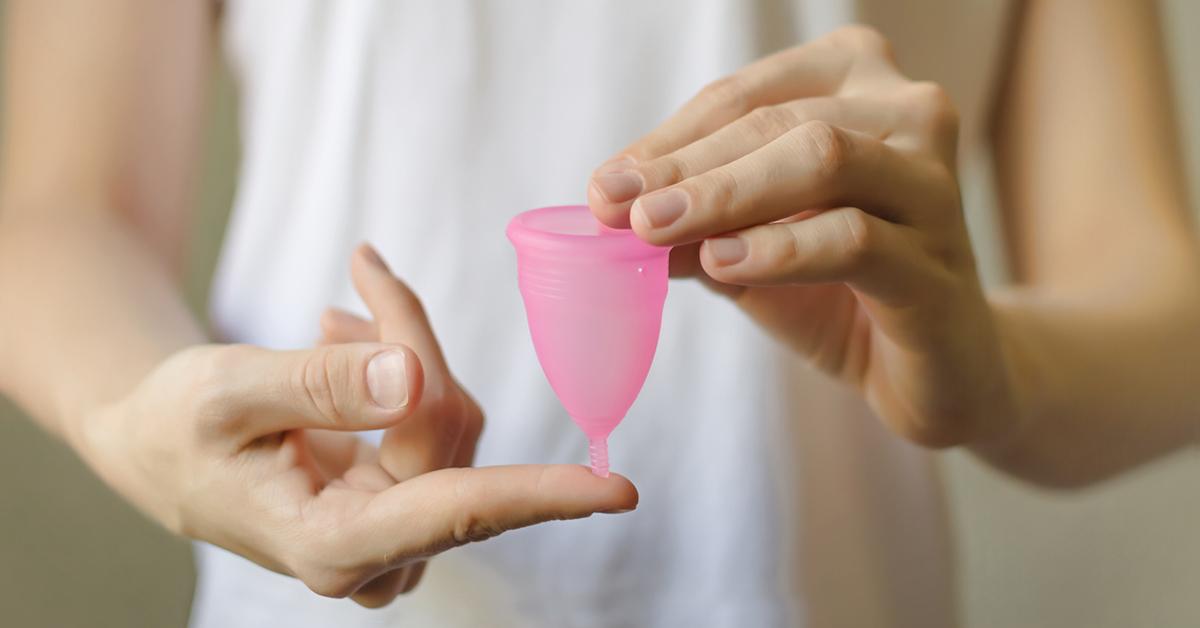 The statistics speak for themselves: Men litter more and recycle less than women. But with so much of the zero-waste movement being led by women (yes, women are more likely to be eco-conscious, according to the Journal of Consumer Research), you may think that sustainable options for periods might be more prevalent.
Article continues below advertisement
Instead, sustainable period products are something that's making a slow creep into mainstream society. We're not there yet but we're certainly making strides. Here's another interesting fact: 90 percent of a traditional period pad is made of plastic. Combine that with the fact that menstruation product companies aren't responsible for disclosing the chemicals and ingredients used in their products (products we put on or inside our bodies), and it begs the question: What is the true goal of the period product industry?
Aside from period products not always being safe or healthy, options like pads and tampons are largely single-use. Did you know 20 billion used menstrual products per year end up in landfills in North America? Taking steps toward a "greener" period is a no-brainer on so many levels; not only will you limit your contributions to the landfill, but you'll also steer clear of unsafe chemicals and ingredients and save a ton of money in the process.
Article continues below advertisement
Are you ready to make your period more sustainable? Keep reading for a few tips on how to greenify your time of the month!
Consider organic tampons and pads
Article continues below advertisement
If you're not ready to make the leap to something reusable like a cup or cloths, switching to organic tampons and/or pads is a great first step. With organic menstrual products, you're for sure getting chlorine-free and organic cotton, unlike some other brands that do not disclose what's in their products. Menstrual product brands like Maxim, This Is L, and Natracare also have more sustainable manufacturing processes, so you can be at peace with what you're using and how it's being made.
Article continues below advertisement
Check out period undies
Article continues below advertisement
The average woman throws away anywhere between 10,000 and 15,00 pads and tampons in her lifetime. You can cut this statistic down considerably by switching to period undies. Thinx is one of the leading period panty brands though Dear Kate and Be Girl offer similar products. Period underwear basically allows the wearer to free-bleed; then everything comes out in the wash. These kinds of underwear are washable and reusable, so purchasing anywhere from two to five pairs could last for years.
Try your (literal) hand at the menstrual cup
Article continues below advertisement
The menstrual cup is one of the eco-friendliest menstrual products because it's made of silicone, reusable, and can last for years. Some people even report menstrual cups lasting a decade. Using a menstrual cup means needing only one menstrual product monthly. That significantly reduces the amount you're sending to the landfill.
Article continues below advertisement
Give reusable pads (and tampons) a shot
They're not for everyone but reusable pads (and tampons) are a real option some people use. Reusable pads are a no-brainer for people who are accustomed to the comfort (and full coverage) of a traditional pad. The only difference with these is that they're reusable and washable, like the period panties option above. Brands of reusable pads include GladRags and Lunapads, or you can make them yourself out of surplus cloth. (You can also buy them online from independent Etsy stores.) Same goes for reusable tampons; these are also washable, reusable, and can be found on Etsy.