IKEA's New Air Quality Sensor Gauges the Cleanliness of the Air You Breathe
IKEA now sells an air quality sensor that tracks any air pollution that may be lingering in the air inside your home.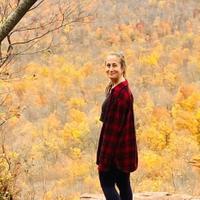 Article continues below advertisement
"Although we spend most of our time indoors, many of us tend to forget about indoor air pollution. We take for granted that the air in our homes is clean, but small everyday activities like cooking or cleaning can contribute to poor air quality just as much as industry or traffic," Henrik Telander, Product owner at IKEA of Sweden, stated in a press release from the brand.
"With VINDSTYRKA, our ambition has been to create an affordable high-performing air quality sensor to help our customers become more aware of the quality of the air they breathe in their homes," he continued. "We want to work for positive change and know that there is no single solution to solve indoor air pollution. We strive to offer a variety of products and smart solutions that increase awareness of indoor air pollution and allow people to make the right changes for a home with cleaner air."
Article continues below advertisement
IKEA's VINDSTYRKA aims to educate consumers and encourages them to take action.
Coming to IKEA stores in April 2023 is the VINDSTYRKA, a smart sensor that people can keep inside their homes, to monitor the quality of the air they breathe.
According to the press release, 90 percent of people breathe polluted air, and because indoor air can carry harmful particulate matter, the device shows the levels of those pollutants. It also measures the humidity, temperature, and total volatile organic compound, or levels of gaseous pollutants.
Article continues below advertisement
"Clean indoor air is essential to our wellbeing, and one of the first steps to better air is increased awareness of indoor pollutants," reads a statement from the brand. "The new VINDSTYRKA air quality sensor allows measuring and monitoring of indoor air pollutant levels, complementing the existing IKEA range of smart solutions that enable better air quality in the home."
Once you set it up, you can view the stats in the IKEA Home smart app, which also connects to other connected smart devices.
While you can use the VINDSTYRKA by itself, the brand recommends pairing it with IKEA's smart air purifier, STARKVIND, which adjusts its fan speed based on the amount of particulate matter in the air. This aims to not only inform customers of what they're breathing in, but it also allows them to take action, to improve their air quality. But of course, you can use any air purifier you want — it just might not react on its own, based on the readings from your air quality sensor.
Article continues below advertisement
How does indoor air become polluted? And why is it important to be aware of?
There are a number of things that can cause air pollution inside your home. A few factors might include: pesticides, secondhand smoke, fireplaces, stoves, fireplaces, and volatile organic compounds (VOCs). And unfortunately, the pollution that may be coming from each of these things can impact your health in more ways than one — particularly in the realm of mental well-being.
In addition to triggering respiratory issues, studies have shown there is a major correlation between indoor air pollution and mental health. Over long periods of time, air pollution exposure can trigger acute depression and anxiety, even if the pollution levels aren't particularly high. That said, gauging the cleanliness of the air you breathe — even inside — is absolutely crucial.