The BREATHE Act Is All About Racial and Environmental Justice
M4BL's BREATHE Act aims to fight environmental and racial injustices in the U.S.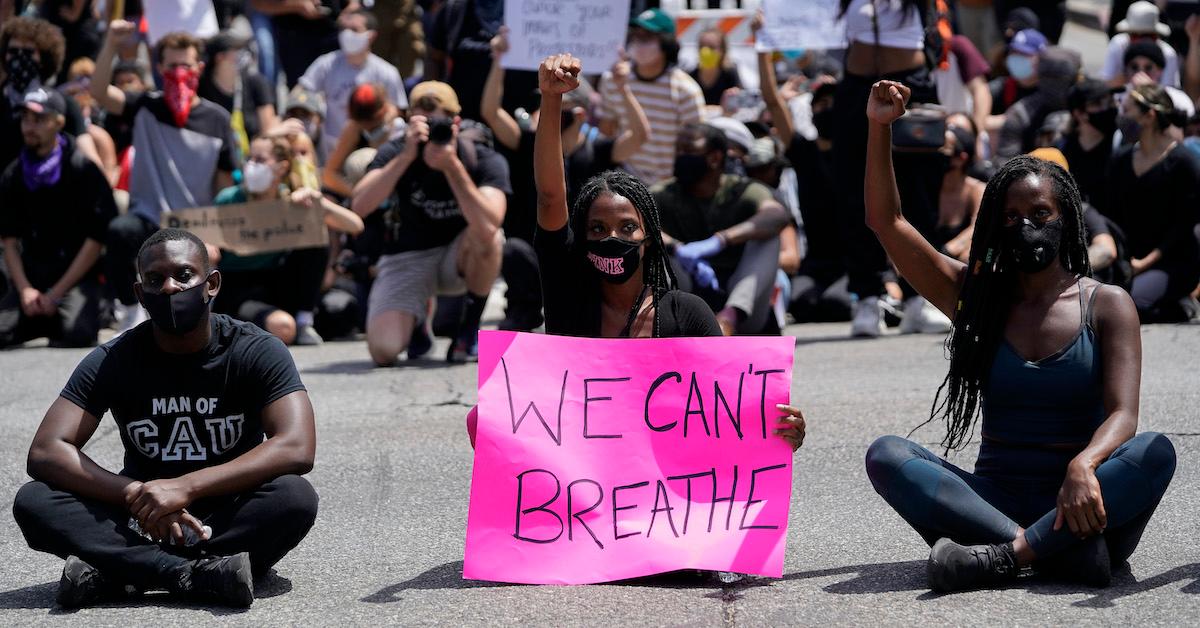 As we've written about many times, racial injustice and climate injustice intersect in many ways — and the new BREATHE Act proves that, as it aims to combat both simultaneously. The BREATHE Act is a bill that redirects taxpayer money from the police department into public safety — "a vision that answers the call to defund the police and allows all communities to finally BREATHE free" — and one of its sections is heavily focused on plans that will fight environmental racism.
Article continues below advertisement
The Movement for Black Lives announced the BREATHE Act this week.
M4BL's BREATHE Act promotes environmental justice.
M4BL shared a summary of the BREATHE Act, which is separated into four sections, the third of which proposes developing various grants to "build healthy, sustainable, and equitable communities for all people." One of the grants would specifically promote environmental justice by funding the creation of time-bound plans to: secure clean drinking water for all communities, secure breathable air within EPA limits, and meet demands for using renewable and zero-emission energy sources.
Article continues below advertisement
It would also provide resources for programs and investments, such as: subsidizing sustainable energy solutions; funding climate resilience infrastructure to protect vulnerable communities from wildfires, floods, and other climate crisis-induced disasters; and funding to support cultural sites — namely, those sacred to Indigenous communities.
Various other grants as part of the BREATHE Act's Section 3 support environmental justice, as well — for example, there are proposed grants that would ensure communities have easy access to healthy food, to fund food co-ops and urban gardens, and to invest in tools that would support environmental justice, such as an Equity Impact Mapping Initiative & Equity Screen and a Green Infrastructure Program.
The BREATHE Act also demands reparations.
The other three sections of the BREATHE Act include powerful demands in the realm of racial justice. Section 1 focuses on how to divest federal money from the U.S. criminal-legal system (namely, the police, prisons, and the Department of Defense). Section 2 focuses on how that money should be invested into decriminalization, community safety, healing justice programs, and so much more. And Section 4 is all about holding officials accountable — namely, by demanding reparations and ensuring equitable voting processes.
Article continues below advertisement
Environmental racism is an injustice.
The climate crisis affects everyone on Earth — but it most disproportionately affects marginalized communities of color, due to rampant environmental racism in the U.S. As explained by the Food Empowerment Project, polluting sites such as factory farms, slaughterhouses, landfills, power plants, and toxic waste dumps are often built in or near Black, Brown, Indigenous, and low-income communities; these sites cause various health issues and public health risks to these communities — among numerous other concerns.
Fighting environmental racism is key in fighting racial injustice and climate injustice — and the BREATHE Act is bringing these intersectional issues to light.
If you are looking for ways to donate your time or money to Black Lives Matter and other antiracist organizations, we have created a list of resources to get you started.