Flaco the Owl Escaped the Central Park Zoo — And Will Now Likely Remain Free (Updates)
Although many were concerned when Flaco the owl escaped from the Central Park Zoo, he is happily living locally, and is considered an NYC icon.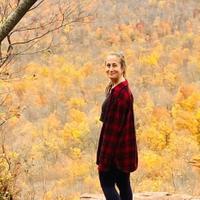 UPDATE, Feb. 20, 2023, 9:22 a.m. ET: After proving himself able to hunt, fly, and survive on his own, Flaco the (former) Central Park Zoo owl has been given permission to remain wild. According to Huff Post, the zoo announced they were halting recovery operations for the time being. But if it seems as though he is struggling, they will attempt to lure him back to the zoo. Fingers crossed Flaco will continue to show success in his life of freedom.
Article continues below advertisement
PREVIOUSLY, Feb. 16, 2023: Central Park Zoo officials were riddled with concern after Flaco the owl's mesh enclosure was vandalized, and he escaped. The 13-year-old Eurasian eagle owl had been in captivity for his entire life, and it wasn't clear if he was able to survive on his own. However, it seems like he's living a better life than any bird could have at a zoo. He's proven to be able to survive on his own, and he's now being called a New York City icon.
"A major concern for everyone at the beginning was whether Flaco would be able to hunt and eat," the Wildlife Conservation Society stated via The New York Times. But because he has successfully been able to catch his own prey, they are no longer worried about his well-being.
"That is no longer a concern," they said.
Article continues below advertisement
But hunting isn't his only strong suit — the society also noted "a rapid improvement in his flight skills and ability to confidently maneuver around the park."
"We will continue to monitor him, though not as intensely, and look to opportunistically recover him when the situation is right," the society added.
Article continues below advertisement
Flaco the owl is a survivor.
As a zoo escapee and now a first-time wild owl, it's safe to say Flaco is a survivor.
It's unclear why Flaco was put in captivity in the first place, but as previously mentioned, it's what he's been accustomed to for his 13 years of life. As per NPR, he quickly adjusted to hunting for food on his own — he's been eating rats and other New York City wildlife. He has also gotten used to flying around on his own, as he's been spotted along Billionaire Row in Central Park, and along Fifth Avenue.
Eurasian eagle owls are not native to North America, though. And Scott Weidensaul, an author who researches owls, told NPR that having him occupy the park could make it more difficult for native owl species to establish a home there, eventually.
"I'd hate to have [a large, non-native owl] occupying space in Central Park where native owl species might conceivably, eventually be able to establish themselves," Weidensaul told the publication. Many also think he'd be safer in captivity.
Article continues below advertisement
But nonetheless, the zoo has attempted to lure him back in with familiar foods, and the NYPD came close to capturing him on Fifth Avenue. However, he (understandably) seems to have no interest in going back. Flaco is a free bird and a Central Park legend, drawing hundreds of people to watch and photograph him when they get the chance to do so.
Article continues below advertisement
Why have so many animals been escaping from zoos?
Flaco wasn't the only zoo animal to have his enclosure vandalized, leading to his escape. In fact, in early February 2023, the Dallas Zoo had two monkeys escape, after a number of animals were reported missing or dead.
So why does this keep happening?
While the incidents don't seem to be related, it's clear that zoos have a number of issues regarding animal safety. That said, you should consider supporting an animal sanctuary instead.
This article, originally published on Feb. 16, has been updated to include information about suspending Flaco's recovery operations.