South Africa Finally Outlaws Captive Lion Breeding and Bone Trade
South Africa is outlawing captive lion breeding and the lion bone trade.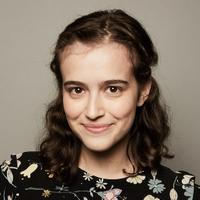 Africa has a massive wildlife hunting, trading, and breeding industry — and one that is rife with illegal and dangerous activities — but it just got a tiny bit smaller. South Africa is outlawing captive lion breeding and the lion bone trade, a move that will save the lives of many animals, and one that is being praised by animal advocates.
Article continues below advertisement
However, in the same breath, the South African government made it clear that it will continue promoting trophy hunting, which animal advocates are certainly not celebrating.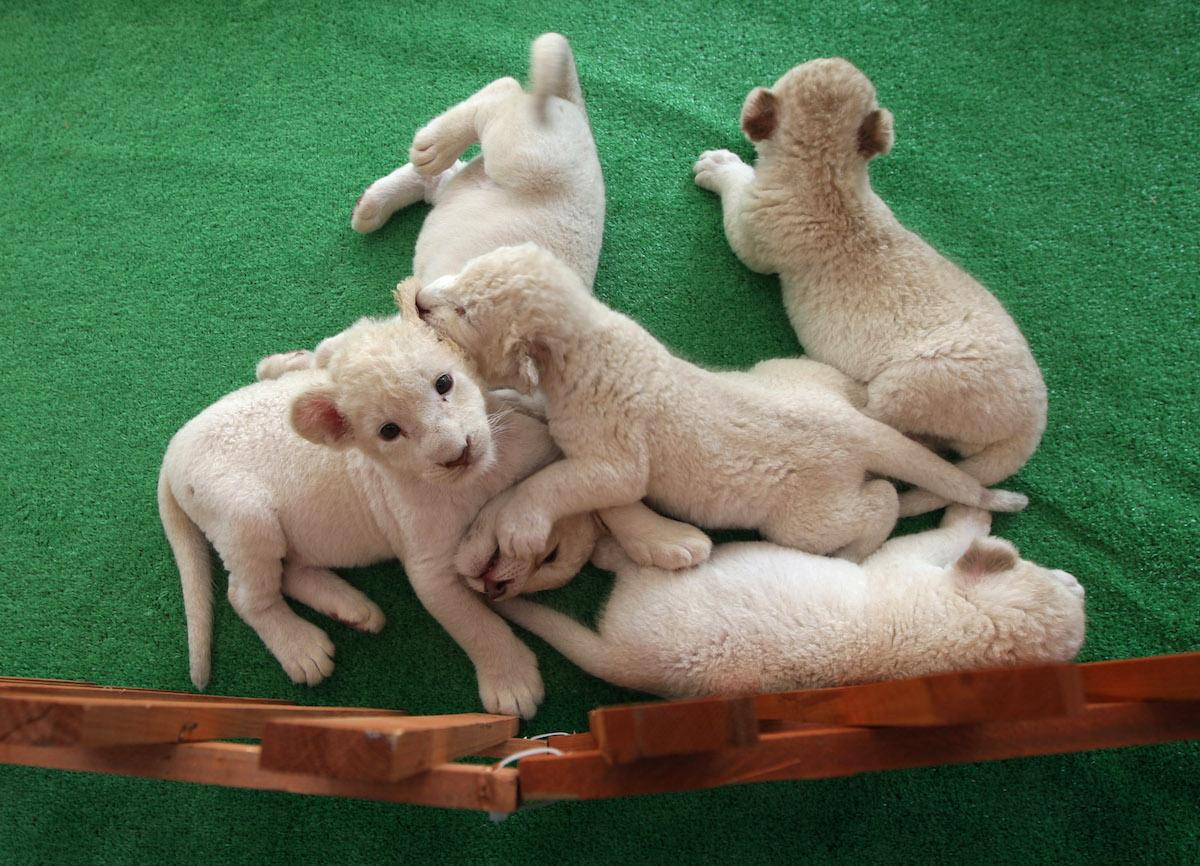 Article continues below advertisement
South Africa is banning captive lion breeding.
On Sunday, May 2, 2021, South Africa's Department of Forestry, Fisheries and the Environment announced that it would be accepting all recommendations made in a 582-page document, as reported by Reuters. The document was published by a review panel of 26 advisors that the government hired in 2019, and is filled with recommendations for new regulations and practices related to hunting, breeding, and trading South African wildlife, including the elephant, lion, leopard, and rhinoceros.
As Humane Society International (HSI) announced in press materials sent to Green Matters, in accepting these recommendations, South Africa's government set several positive new regulations.
Article continues below advertisement
Most notably, South Africa is banning captive lion breeding, a controversial practice that funnels lions into an abuse-filled life — which is often heartlessly ended by hunters. As noted by ABC News, after mother lions give birth, their cubs are taken away immediately so the mothers can keep breeding more lions; meanwhile, people train and tame the cubs, who are promptly used in tourist attractions such as petting zoos, lion walks, and photoshoots (you know, the ones you've seen on Tinder).
As lions get too old or big for these activities, they are either sent back to the breeding industry; sold for "canned trophy hunting" (in which people pay to shoot captive-bred wild animals in fenced areas); or killed for their bones, teeth, and claws, the news outlet added.
Article continues below advertisement
South Africa is also ending the lion bone trade.
However, that last piece should no longer be happening in South Africa, as the country is also immediately banning the trade of lion bones and other body parts. These body parts are sold (often to Asian countries, as per ABC News) and then used to make jewelry and as an ingredient in Traditional Chinese Medicine.
HSI applauded the country for "expressly recognizing animal welfare as a central pillar of wildlife management policy."
South Africa will continue promoting trophy hunting.
That said, the panel also recommended that South Africa continue promoting the trophy hunting industry in the document, meaning the government will keep permitting the cruel practice.
Article continues below advertisement
Unfortunately, because trophy hunting is a very lucrative industry (individuals sometimes pay tens of thousands of dollars to hunt just one animal in Africa), various governments have been guilty of favoring profit over conservation. Some governments claim to use money from trophy hunters for conservation purposes — but wouldn't they need to make fewer conservation efforts if they just made hunting wild animals illegal?
"The South African government did the right thing by deciding to end the horrific captive lion breeding and commercial lion bone trade," Kitty Block, president and CEO of the Humane Society of the United States and CEO of HSI, said in a statement. "However, its chance to dismantle the destructive trophy hunting industry was sadly not taken. The government instead opted to risk one of the country's greatest assets — its wildlife — by allowing and in fact seeking to expand trophy hunting."
Article continues below advertisement
As HSI pointed out, the U.S. is the top importer of hunting trophies from South Africa, so Americans have a big responsibility to demand an end to this unjust industry.
Sara Amundson, president of the Humane Society Legislative Fund, added that if we want to stop the hunting of endangered and threatened creatures, the U.S. Congress must pass the ProTECT Act. HSI created a form you can fill out that will send notes to your Representative and Senators asking them to support the act.