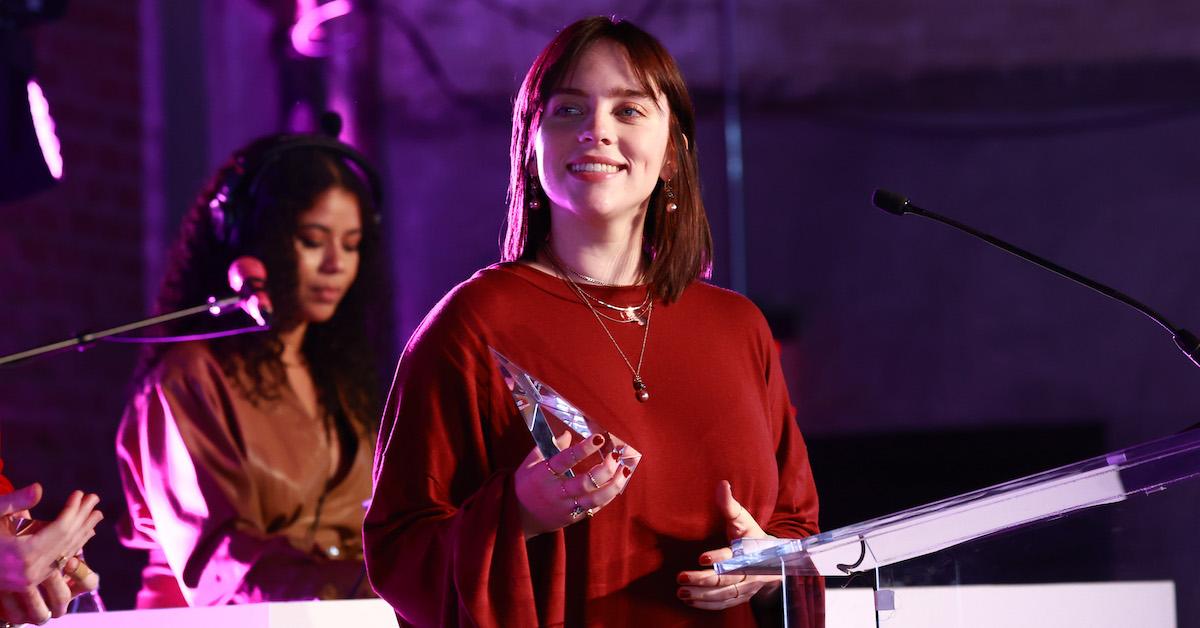 Memphis Zoo Responds to Billie Eilish-Backed Campaign to Free Two Senior Pandas
Grammy winner Billie Eilish is a known animal lover, and she has used her platform to speak up for animals on many occasions. Most recently, the singer voiced her support of a campaign to free two pandas from the Memphis Zoo. And not only did her boost to the campaign result in a lift in petition signatures, but it also prompted the Memphis Zoo to finally respond to the allegations.
Article continues below advertisement
Whether you're a fan of Billie Eilish or pandas, keep reading for the full details, including links to the petitions so you can get involved.
Billie Eilish wants these Memphis Zoo pandas returned to China.
In Defense of Animals, an animal protection nonprofit, and Panda Voices, an organization formed specifically to tackle this particular case, are both hard at work to free giant pandas YaYa and LeLe from the Memphis Zoo, where they have lived in captivity for 18 years. And according to a press release published by In Defense of Animals on Feb. 7, Billie Eilish has officially joined the campaign.
Article continues below advertisement
The musician announced her support by retweeting a tweet from In Defense of Animals, that called out the animal abuse at Memphis Zoo, and stated the intention to free these two pandas, who are "suffering devastating mental and physical diseases." The tweet includes footage of YaYa and LeLe, which makes it clear how underweight the pandas are. And in some clips, you can see a panda walking around in a circle, over and over, likely a symptom of zoochosis, a form of psychosis common in zoo animals that results in abnormal behaviors.
Article continues below advertisement
According to In Defense of Animals, YaYa and LeLe, now senior pandas, were shipped from Beijing, China to the U.S. when they were babies, back in 2003. In that time, the pandas have been allegedly mistreated in a number of ways (Panda Voices has a comprehensive history of abuses against both YaYa and LeLe on its website), which has caused severe distress, malnourishment, and various health issues including the aforementioned zoochosis.
Now, the two organizations are asking Memphis Zoo to relinquish YaYa and LeLe, and return them to their home country China. They hope to place the two pandas in an animal sanctuary, where they will get to eat more bamboo, spend time outdoors, have access to medical care, and no longer be used for entertainment.
Article continues below advertisement
Memphis Zoo finally responded to the campaign to free the pandas.
After Billie Eilish retweeted her support for the campaign this week, the Memphis Zoo finally responded to the two organizations' pleas. In the statement, as shared by ABC24 Memphis, the Memphis Zoo denied the evidence of YaYa and LeLe's health issues, dismissing them as misinformation.
Article continues below advertisement
Memphis Zoo's statement did not at all address the pleas to free YaYa and LeLe from captivity. Instead, it defended the zoo's methods of caring for the two pandas, making it clear that the zoo has no intention of freeing them.
Green Matters' new book, Green Living, is the perfect guide to living an eco-friendly lifestyle for people at every stage of the process. You can order Green Living here.