What Pet Parents Should Know About the Leptospirosis Outbreak in New York City
If you're a pet parent in New York City, you have likely heard about the recent leptospirosis outbreak — here's what you should know about it.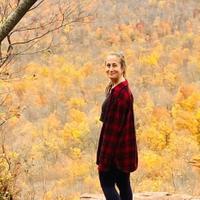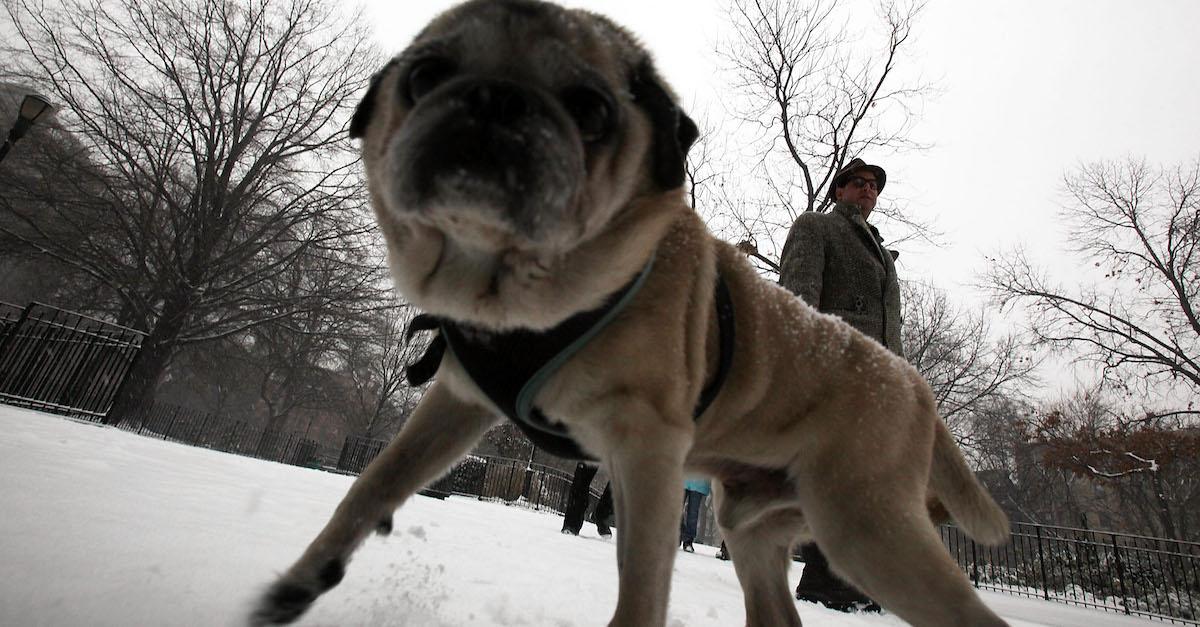 Pet parents would do absolutely anything for their beloved fur babies — which is why Big Apple residents should know about the current leptospirosis outbreak in New York City. This can pose a serious risk to your dog's well-being, so it's absolutely vital to know about prevention, look for signs and symptoms, and potentially treat it, if your pup unfortunately comes down with a case of leptospirosis.
Article continues below advertisement
Dr. Jennifer Jablow, who is a dentist and the owner of two different dog rescues, told New York Post in October 2021 that this most recent outbreak is unfortunately the result of a larger public health issue — namely the lack of sanitation in New York City.
"The amount of garbage piling up in NYC and limited sanitation is causing an upsurge in rat sightings. Dogs are more at risk for leptospirosis, which can be deadly. It's sad what NYC has become," she said at the time.
Pumpkin Pet Insurance vet expert, Dr. Sarah Wooten, told New York Post the treatment is pricey and often unsuccessful.
"Treatment for hospitalized cases can be a thousand to several thousand [dollars] if the pet has to stay at the hospital for several days due to liver or kidney failure," she said. "It is expensive because the pets have to be treated as contagious and urine from infected animals has to be handled very carefully to prevent infection of hospital staff or other animals in the hospital."
Article continues below advertisement
Keep reading more on this truly devastating disease that has taken the lives of several dogs in the Williamsburg, Brooklyn area, in the last few days alone.
Article continues below advertisement
What is leptospirosis?
Leptospirosis is a potentially fatal disease that spreads through the urine of infected animals — mostly in rats and other rodents, according to NYC Health. It should come as no surprise that rat pee basically blankets most New York City neighborhood sidewalks, especially as the trash problem has gotten notably worse in all five boroughs over the last few years. Lepto can also spread through contaminated water, soil or food, which tends to infect most pups at dog parks.
The lepto bacteria can enter your dog's body through their eyes, nose, mouth, or via an open wound. It generally isn't spread from person to person, and it often doesn't affect people, though it can. And unfortunately, it's becoming more of an issue, as its affected a handful of dogs in Williamsburg over the last week.
Article continues below advertisement
Brooklyn-based pet parent Instagram, billiejack__official, took to the app to raise awareness on the issue.
"All cases played at the McCarren Park dog run right before getting sick!! How do we prevent our pets from getting leptospirosis?" it reads.
Article continues below advertisement
What are the signs and symptoms of leptospirosis?
The signs and symptoms of leptospirosis can vary, but according to NYC Health, a few include: fever, headache, chills, muscle aches, vomiting, diarrhea, red eyes, jaundice, and sometimes kidney and liver failure or meningitis.
Unfortunately many of these symptoms aren't visible in dogs, but some of them are. And oftentimes, per Everhart Vet, a sick dog will hide to "avoid predators."
Make sure to look out for these signs and symptoms, as they can worsen quickly. But if you haven't already taken preventative measures, that's crucial in ensuring your dog is fully protected.
Article continues below advertisement
How can I prevent my dog from contracting leptospirosis?
Leptospirosis is relatively preventable. According to AVMA, vaccines are available to protect your pup from contracting leptospirosis. They often come in a set of two, taken three weeks apart, and must be updated yearly. Reducing exposure is also a sure-fire way to prevent infection, as you can keep your dog away from trash, or other areas where rats reside.
Additionally, staying up to date with health alerts from your local park is a good way to stay informed, if there was a recent outbreak.
Treatment can be seriously expensive, and although it will likely be effective if treated early, chances for recovery can be pretty slim. Dogs can also sustain serious kidney or liver damage.
That said, stay informed and make sure your pup has their shots — taking preventative measures like these can ultimately save your fur baby's life.