Al Gore Kicks Off COP27 — and So the Greenwashing From World Leaders Begins
Al Gore's COP27 opening remarks called out heads of state for their inaction on climate change.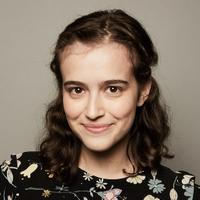 COP27 kicked off in Sharm el-Sheikh, Egypt on Sunday, Nov. 6, 2022. For about two weeks, world leaders, climate activists, and many others will gather to discuss climate issues, goals, solutions, and actions — emphasis on goals, unfortunately. (We've set enough goals, people! It's time for some grade A action!)
Monday, Nov. 7 was the first full day of meetings and speeches as part of the conference, and a number of notable world leaders have already spoken — including Al Gore, whose COP27 opening remarks called out heads of state for their inaction.
Article continues below advertisement
Here's a look into what Gore had to say on Day 1 of the conference, as well as António Guterres, Nicola Sturgeon, and Rishi Sunak. (Warning: greenwashing ahead.)
Al Gore is calling on leaders to "choose life over death."
Al Gore has long been an advocate for fighting climate change — but unfortunately, most of his work on this topic came after his administration as vice president concluded. For that reason, he is calling on those in power to take action.
Article continues below advertisement
"It's getting steadily worse," Gore told an audience at COP27 on Monday, referring to the climate crisis. "We have a credibility problem, all of us. We're talking and we're starting to act, but we're not doing enough. It is a choice to continue this pattern of destructive behavior. We have other choices."
"We need to obey the first law of holes … When you're in one, stop digging," he also stated, as per The Times of Israel. He also called on those in power to "choose life over death," and to use funds from private capital to help speed up the shift to a renewable energy economy.
Article continues below advertisement
UN Secretary-General António Guterres said "we are on a highway to climate hell."
"We are in the fight of our lives and we are losing," United Nations Secretary-General António Guterres stated on Monday, as per The Guardian. "And our planet is fast approaching tipping points that will make climate chaos irreversible … We are on a highway to climate hell with our foot on the accelerator."
Guterres heads the UN, which hosts the United Nations Climate Change Conferences, known as COP, short for Conference of the Parties. The former prime minister of Portugal, Guterres is no longer involved in making laws for any country; however, he has made climate change a cornerstone of his administration, and he has a lot of influence in general.
He has made similar declarations about the state of the planet due to climate change in the past — but no action has been taken.
Article continues below advertisement
Scotland's Nicola Sturgeon says we must move from goals to action.
Nicola Sturgeon is the First Minister of Scotland — the country that hosted COP26 in 2021. She traveled to Egypt for COP27, and told the audience that she believes building on Glasgow's goals will be key.
"COP26 in Glasgow delivered real progress on tackling the climate crisis, with strengthened commitments to curb emissions, build resilience to climate change, and provide the finance needed to reach net zero," Sturgeon stated Monday. "World leaders must use the next two weeks to take meaningful steps to deliver on the promises made in the Glasgow Climate Pact."
Article continues below advertisement
It seems like every year, world leaders use this climate change conference to set climate goals — but we have yet to see them actually execute sufficient climate action to maintain emissions targets and other goals. Why couldn't Scotland do last year what Sturgeon is suggesting this year?
Article continues below advertisement
New U.K. Prime Minister Rishi Sunak also encouraged his fellow world leaders to take action.
Rishi Sunak, who has only been in office as Prime Minister of the U.K. for about two weeks, is set to speak at COP27 Monday night. As reported by BBC News, in Sunak's speech, he is expected to tell his fellow heads of state to "move further and faster" in terms of fighting the climate crisis.
Similar to Sturgeon, Sunak will urge leaders to take the commitments made in Glasgow, and actually follow them.
"By honoring the pledges we made in Glasgow, we can turn our struggle against climate change into a global mission for new jobs and clean growth," he will state, according to the news outlet. "And we can bequeath our children a greener planet and a more prosperous future."
He is also promising to work together with other countries on these goals. We'd love to see it.
Article continues below advertisement
Are these leaders for real, or is it just greenwashing? Greta Thunberg is skeptical.
World-famous climate activist Greta Thunberg is skipping COP27 this year (just like she did last year). She accused the conference of greenwashing, being an attention grab for world leaders, and silencing climate activists. And we can't blame her.
While everything that the above world leaders are stating sounds nice, it won't mean much if no action is taken.
Here's hoping — praying, begging, demanding — that this is the first COP where world leaders actually take action, instead of just setting more goals.